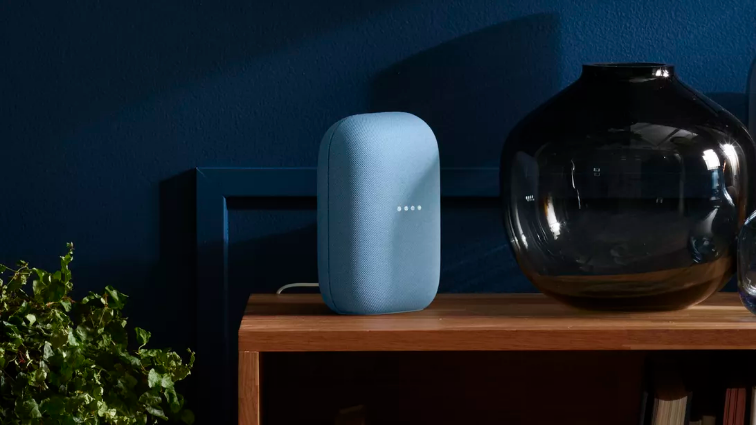 If the renewal of products at Amazon is very fast, this is not yet the case at Google which has kept, from the start, its very first speaker connected to its catalog: the famous Google Home.
A little dated, the end of its marketing in the United States was not a surprise for anyone and announces without too much doubt the arrival of a new opus that many already name Nest Home, like Android TV Guide who, once again, has just stirred the tech-savvy planet with a new leak on Twitter…
Nest Home: Google has a GXCA6 certified by the FCC
This is how the account @androidtv_rumor tweets his information "Recently certified by the FCC, here is our first look at the GXCA6, the new @Google Nest Speaker, replacing the original Google Home". Accompanied by images leaving little doubt as to the veracity of the information, the tweet claims that the speaker Google Nest carries the reference lGXCA6 and sports a design that is completely consistent with the rest of the range.
Recently certified by the FCC, here is our first look at GXCA6, the new @Google Nest Speaker, replacing the original Google Home. 😁 pic.twitter.com/Ltp1quPFqc

- Android TV Guide (@AndroidTV_Rumor) July 9th, 2020
Images that fit perfectly with the speakers already discreetly unveiled on recent official videos from the Google I / O online conference dedicated to the connected home, proof that the leak is most likely orchestrated directly by Google, as revealed Molly Price for Cnet.com.
looks like the @googlenest team really is working on a new speaker! pic.twitter.com/BLU3co8ylW

- Molly Price (@MrsMollyPrice) July 10th, 2020
The first elements of the technical sheet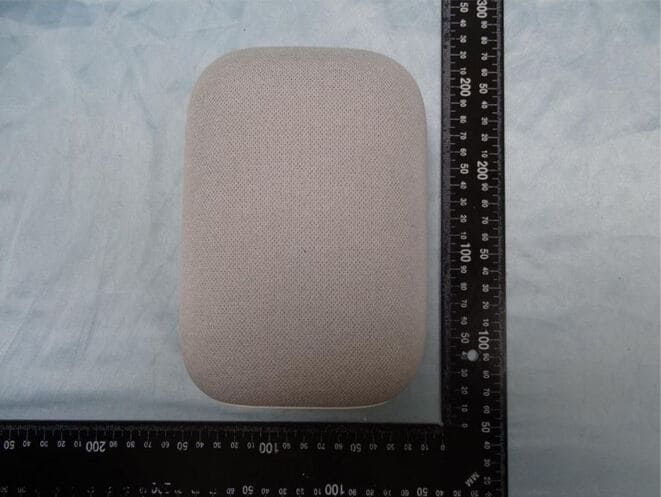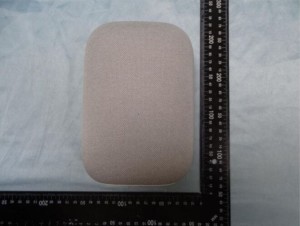 Le pebble-colored fabric is the same as on the Nest Hub, the power port on the lower part is also very similar to what we have already seen on other models.
Resting on a silicone surface also familiar, the enclosure appears to be vertical and measures approximately 150 x 220 mm. Only a simple button to mute its microphones would find place at the back of the device, while four small LEDs would be arranged on the front. The new Nest Home GXCA6 would have neither line input nor output, Google continuing to rely solely on wireless connectivity ...
The documentation mentions some wireless technical characteristics: Dual-band Wi-Fi et Bluetooth Low Energy. No USB-C scheduled, the new Nest Home connected speaker will use a 30 Watt DC power supply.
In short, nothing but very classic on the program, but an attractive design that should be available in several colors. We can't wait to learn more about the audio part of the technical sheet ...