I no longer count the days but the kilos and the beers.
I lost track of time. I no longer count the days but the kilos and the beers. We are therefore today in 3 kilos, 36 beers. The principle is simple, it's like with the revolutionary calendar (You know well! They wanted to change everything, even the days, the months and the years so as not to be like before. But as even they did not understand anything, they stopped their delirium. All that for that). One Kilo is the equivalent of the old weeks. And the beers, it can be the hours ... But not really actually. Because the duration of a kilo is not fixed. Several parameters are taken into account, for example:
Transit: it will influence the duration of the kilo depending on its condition: constipated, the kilo passes quickly, while with the current, you go back in time. I invented the time machine !!!!! I am a genius !!!
The amount of food: the more junk food you eat, the faster the kilo arrives. This means that the kilo is not comparable from one person to another, nor from one day to another. So you are your own space-time continuum.
Your metabolism: if your metabolism is fast, you will burn more calories and therefore be a kilo slower than the big pile next door.
Your health: if you are sick, you eat less and the body uses its resources and therefore the kilo is slower. But be careful, because I remind you that the kilo can be negative. And if it gets too negative, bye bye.
For beers, the equivalent of the old hours, you will quickly realize that they pass very slowly […]
For beers, the equivalent of the old hours, you will quickly realize that they pass very slowly in the morning, if at all. It is quite a long time 0 beer until around the aperitif. But when the aperitif arrives, the old noon or dinner, they go by at breakneck speed! Know that there are equivalences. THEThe duration of a beer is based on a basic binouse at 5 ° V / V, i.e.:
A 30 ml whiskey. So a double is two beers in duration.
A pastaga
A 20 cl rum
A glass of wine.
You can have fun doing the following calculation: knowing that for this kilo, Régis was constipated for 4 double whiskeys and that he had the chtouille for 5 beers, what time is it? Knowing that of course, beers start from zero with each new kilo.
Otherwise, there are people with me in the house.
Otherwise, there are people with me in the house. Children! I try to get around them as little as possible. We still have to make these virus reservoirs do their duty. It's crazy to live with walking bombs ... So we organize ourselves for more security:
There is a shed for the mower in the garden with electricity. At the slightest cough, there is a mattress ready to welcome the little valetudinarians.
I cook solid foods like hazelnuts, nuggets and the like that I can easily throw at them for meals.
For water, there are bottles. It's easy, it rolls.
They will wash once per kilo and I disinfect the bathroom afterwards. If the weather is nice, they wash outside.
And the schools that do not want to reopen, how are we going to do? The teachers are doing what there eh? Because, well, distance schooling is not easy. Machine is still as good in French:
Dad ?
. hips ...
I'm going home, do I write "I go to the meson"?
Yes yes ... burp ...
The big one: but daddy! It's not like that !
You thing, shut up! if not your shit Fornite, you will not play there for 2 kilos !!!
Asshole ...
Sorry ?
Nothing nothing…
I prefer that, Bidule.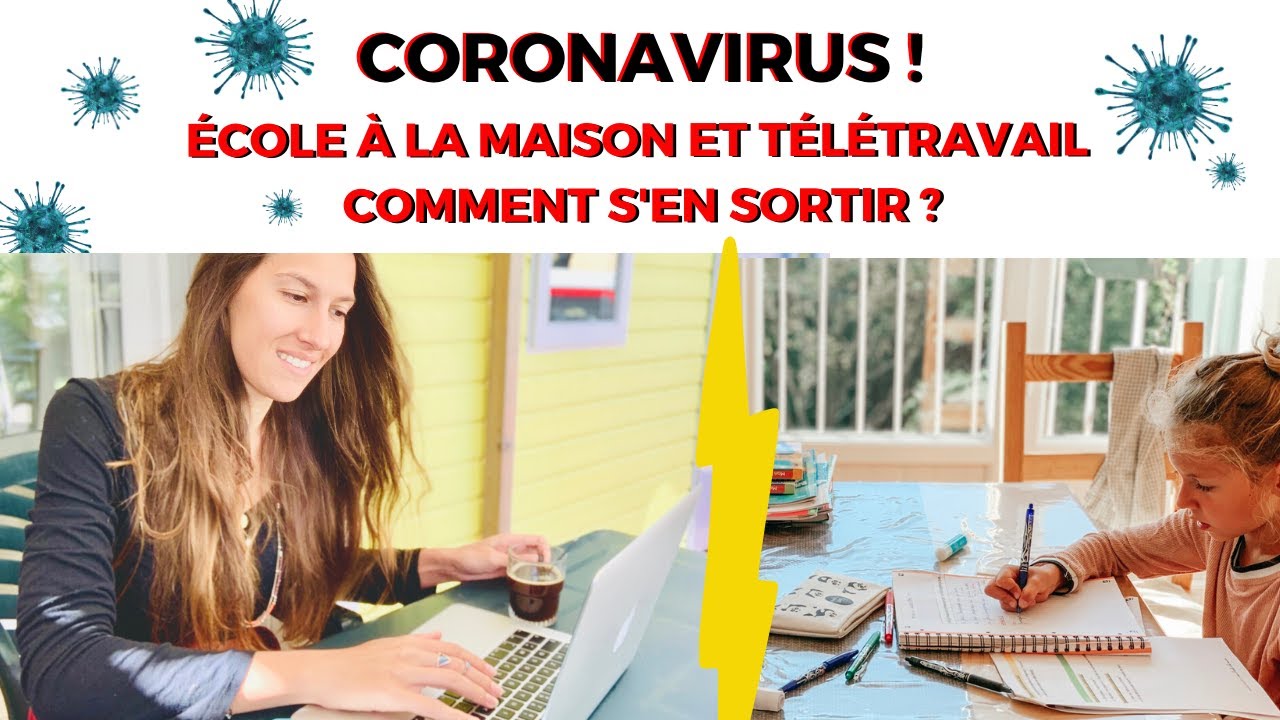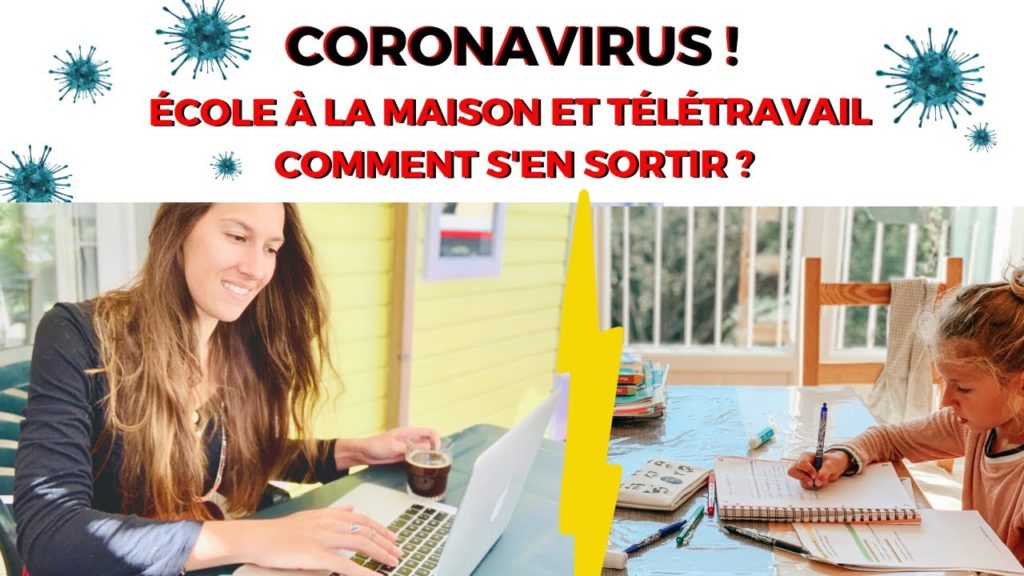 Be careful, the most important thing is not to sink into psychosis. But let's say that I understand the Americans who are going to buy weapons because of the virus. At the slightest sneeze… how can I put it?
That said, I still do not touch anything at home: « Alexa, turn on the living room ", " the kitchen ", " the bulbs Philips Hue ", " the television ". « Alexa, I want to watch 'I'm a legend' ", "'The Day After'", "'The Walking Dead'"… That way, I can spend a kilogram or two in my sofa alone. And to pick up the chips on the floor: « Alexa, ask Deebot to clean "! Not stupid the wasp! Technology can save our lives!
The neighbors start yelling because my wife is sleeping in the car. I remind you that she is a nurse. It's not the fact that she spends her nights outside that bothers them, but the fact that they are afraid that she will infect them. In principle, I do not see how, she will not lick their doorknobs or shit on their landings. They'd be happy to find her if they were sick of those assholes themselves. In addition, she does not cough. And that's not to say, but she uses a quantity of hydroalcoholic gel to give the cudgel to Gainsbourg (and considering he's dead, it's still impressive). And showers at the hospital to fill Lake Victoria with water! While these old idiots smell like piss and go to buy a pod of paprika, a banana and Polident every day to see the world.
But I'm not going to take the risk of rubbing shoulders with her. So hey, since she's still my wife, I put her in the shed as long as the children aren't there. But she is the mouth ... The lack of recognition of this woman. Already that I am very nice to be with her when I could find much better. I think I'll get a divorce if this continues.
When in doubt, I begin to take an interest in the study of soils. If by any chance the confinement lasts and becomes more and more difficult to live with, can I dig deep under the terrace or not? I also have to go buy a few bags of lime just in case ...
So in order not to go crazy (fortunately I'm a balanced person), I always go out 4 or 5 times a day with my word. I have time to reflect and I can tell you that the French government has found the ultimate weapon like the virus, and nobody realizes it: the exit certificate. Let me explain it to you in simple words.
If you get a fine of € 135 when you go out without your self-declaration on honor, it is because you can transmit the Covid-19. Everyone is okay with that. But if you don't take the plum of 135 boulles when you have your say, it's because you no longer represent a risk! Otherwise, I don't see the point in self-giving a magic kiss to go outside. If we consider the police officers who stop you to be the same, your journey being the same and you as always so stupid to go out 10 times a day to piss the dog, the cat, the hamster and the mother-in-law, it is because the attestation as such protects you. You even have the right to take business trips to a contaminated area! That's cool, is not it !
In truth, I tell you, the attestation is much more effective than the mask! That's why the president says that masks are useless and let the Americans steal them from us without saying anything (and also because he has a little voice). It also explains the fact that you cannot write the date and time in pencil because the magic of the cryptic formulas hiding there is only valid for one exit (I think there must be some something that activates in the outside air and makes it inoperative after an hour outdoors, but much longer in stores or transport). It is therefore necessary to print it each time. There are more powerful ones that come out regularly like the one where you have to put the time of release. It's for your own good. The government is working on a new digital format. It's been a long time because you know it like me, magic formulas lose a lot of power when they are not on paper. As long as you have it with you (don't forget your identity card as an amulet) you can no longer get sick or transmit the virus. And that is French Messieurs Dames!
In any case, me, I dropped the masks and the gloves and I go out 5 times a day with my certificate and I am therefore not afraid! I don't see any other explanation for fine us € 135 if we don't have this fucking paper. They are still stupid enough to take advantage of the pandemic and the fear of people to make money! Yes? ... Uh ...
So when I see people leaving without a certificate, it drives me crazy for this lack of good citizenship. People only think of them! Normal, these are people.