I survived the first week of confinement! But the second was hard ... Very hard. We get bored… Not a zombie to knock out, not a single attempt to break into the house, nothing… Yes, I say "I", because the people who are confined with me carry me more and more on the system . It's not easy to live with the smell of farts and cooking all the time!
At the start of this S2 (week 2), I improved my method of teleworking. So that the PC does not go to sleep (and do not burn me near my boss), I took the wooden cutting board. Since it is full of knife marks and stains, the optical sensor on the mouse cannot find its way and therefore tries to do so all the time. And hop, no standby. I have no motivation, but I have ideas. On the other hand, for conference calls, no choice, must be connected. So I mute myself constantly and I put the microphone back on for a good "hmm hmm" from time to time.
Thanks to that, it allows me to help the kids with their damn homework! The big one is fine, the little one has trouble with square roots. At 7, I don't know if it's normal… so we do the multiplication.
Me: 2 × 5?
She: Uh ... 7?
Me: Well done! 6 × 3?
She: Uh ... 9?
Me: Great!
Him: But daddy, what she's telling you is wrong! Why do you say Bravo ?!
Me: Well then listen to me well, Machin! I've been explaining to her for 3 days that the "times" sign is different from the "plus" sign, but she doesn't pick up anything! So if you still want to have a little sister at the end of confinement, shut her up! … 2 × 2?
She: 4?
Me: Hey there, you finally understand !!!
My wife works at the hospital so for the moment, she does not telework. So much the better, I don't think I can take it on top of the weekend and, from time to time, the holidays. On the other hand, I allow her to come home but I don't want her to give us this shit. So I asked him to sleep in his car, which we will burn afterwards (we'll see with the assurance), and I throw him his breakfast in the morning and his evening meal. The children are sad not to see her, but I tell them that she is surely infected and that she can make us sick. It goes better. They are reluctant to throw stones at him now. It must be said that nurses in this period, everyone loves them as long as they do not have them at home or in their building. My grandmother says it reminds her of WWII with those poor people… but that she had to give names.
When I wake up in the morning I ask Alexa "What are we?" ", "Sorry, I don't know…". She too loses her bearings. On Monday ? Thusday ? Wednesday ? We no longer know. When I ask him for my flash info, it only talks about the Covid-19 ... To have more cheerful news, I fall back on "Sensitive matters" et "Hondelatte Tell". It speaks at least of normal things like killings, rapes, immolations… Everyday life what.
And then I watched CANAL + because it's free during confinement. They are nice! But recently, I no longer have it. It seems that TF1 and M6 went to cry at the CSA saying that they were big bad guys because CANAL + had good programs when they only had shit, so of course, it was not fair. The CSA gave them a magic kiss and presto, no more free CANAL +. But in fact, they don't know that people are watching Netflix or Amazon Prime Video instead of their rotten chains? So I do "Binge watching" on my Fire TV. And as there is Alexa integrated, I must have looked for 2 Kg of series (especially on OCS at the moment on Prime Video with 30 days free).

And then I go out. It is expensive in paper, however, because they change their certificate every day. I did it in pencil, but it's forbidden… Why? Because they may be afraid that we change the date, time or reason to go out several times? So me, smart, I print several during the day. And hop ! It is true that there, they set the bar high, they are certainly betting on the shortage of paper or printer cartridges. That way, people who don't have one and who are illiterate will starve to death.
So I make a note to myself in the morning to go shopping.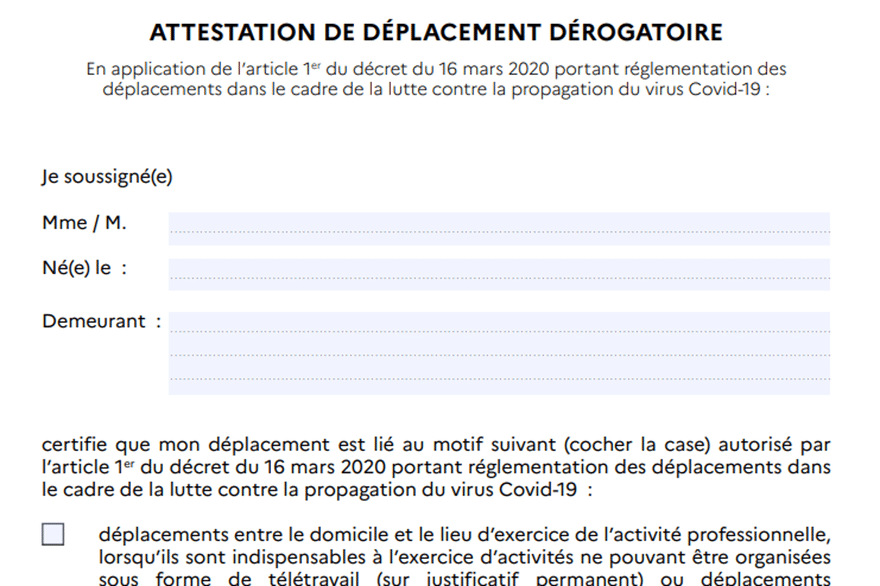 So I make a note to myself in the morning to go shopping. I go home quiet, I eat, I pretend to work, I yell at the kids… Then I make a note to myself for a digestive walk. I sit in front of the TV with a beer and around 16:XNUMX p.m., I get another word to do some shopping. But that was before.
Thursday evening, we organized a fiesta to celebrate the release of confinement. Well yes, we will definitely get out of it, the president will speak. And besides, nobody respects him! Everyone does sports and their races! I always see the same in the stores with their PQ masks and woolen gloves. So in short, I invite the friends, a dozen or so because we do not have the right to be more it seems. The neighbors are not happy, but who cares because anyway, like all neighbors, they are idiots. But there, the drama ... Manu speaks 30 minutes including 28 to give magic kisses to everyone and nothing ... Nothing at all, no lifting of confinement ... Well shit ... Well we drink to forget ...
But where it gets crazy is that Friday, IIIX took us by surprise! IIIX? You don't know XIII, with his white temple? Well we have the opposite with his half-white beard… He said that confinement was maintained for at least 15 more days! 15 days !? But we drank all the beers yesterday !!!!! It must be serious then! Quick, there, we are not laughing any more and I will go into survival mode.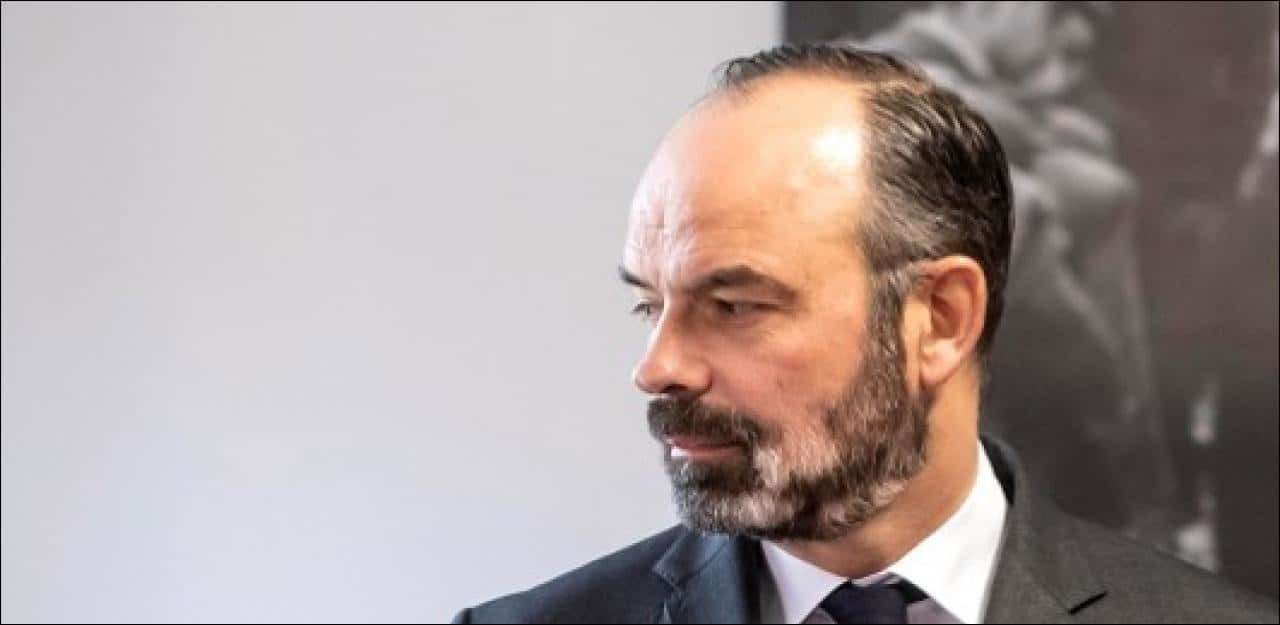 We all agree that it is people who get sick and I am not a gent. But they could infect me with these germ and virus bags! So I cut out a bra cup of my wife, I made two holes in the eyes and it made me a full balaclava mask. I take Mapa © gloves for the dishes, I write a note and let's go! Head to the races !!!! And there, I will empty everything!
But of course, all these assholes think only of them and there are people waiting. But I will pass in front of the little old people and the big mothers of families who do not shake anything all day long and who now come to do their shopping to starve us and participate in the shortage! I pretend to cough, I push and I walk into the supermarket. There are already fights for PQ. I take this opportunity to take two packets of lily of the valley scent (I love knowing that my bullet hole smells of lily of the valley, even if it's not vital). I push a crumbling old man who crumbles moaning in the anti-leakage layers. I'm going to take 8 packs of Kro, 15 cans of canned food, 6 packets of flour, bread, frozen food, coffee,… We don't know how long it will last and people, idiots as they are, will all come. rob in a short time.
I go to the cash register. I push the good woman in front of me who is getting nowhere. I hear people say to keep the meter safe. I tell them that I have a good extension and that I can still give them one at this distance. The cashier is not going fast enough, I tell her to hurry, hidden behind her pathetic cellophane. If she's not happy to work, she just has to stay home. There are at least 100 people who would gladly take his place. Sitting behind a box talking with grannies, I don't see where the difficulty or the danger is. Whereas me, there, with all these contagious ones on borrowed time, I risk my life to feed my family!
Frankly, people are really selfish.