Hello to all the geeks and geekes! Today, journalists from Numeramous fold in 5 to present you the very last product ofAmazon : L 'Echo Show 5 !
But before we start we wanted to clear things up because we realize that we are the prey of digital jealousy and that pains us! During a presentation of a well-known brand, we were called the "funny people" or even the "branques" and some even say that we are not journalists because we would need a press card for that! No, but we can give you examples of people who have succeeded without the Bac, then a map ... But you, you know how to appreciate the relevance of our articles and our sagacity over the top !
In short, let's come back to our sheep and talk about the new toy of the brand with the smile well known to the poor… people looking for products at an affordable price. We are therefore changing the editorial line dedicated to extra qualitative and selective objects (#Apple #love #bisoussurlafesse) to focus onEcho Show 5, the first phone ofAmazon working with their in-house AI! Oh yes ? a phone, really? Well, in any case, that's what they would like us to believe!
What is the Echo Show 5?
As we are no laughs here, we spent time with this new product, received by post with a delay of 48 hours for Chronopost to be able to justify its status of… In short, we get lost, but a priori, they too. Unlike some sites that we will not name for professional charity, here, we do not kindly copy press releases without seeing the product. Moreover, we do not receive a press release ... So we make our opinion on our own and we quite often agree with ourselves.
Our Echo Show 5 is presented in the same faded blue boxes specific to the brand with the blissful smile. First surprise, it's small for an Echo Show. Do you remember our Echo Show 2 test (one of our best without doubt)? Well, there we could put 3 in a Show 2, that is to say! You are probably wondering why 5 isn't it? Because its screen is 5 inches, which is in cm… more than 5… and dust. The box does not open on the top like the others, but it is the entire rear panel that rises like a box of Mikado in order to give access to the device. Well… Always trying to stand out on details like that…
But before going any further, being quite tech-savvy and smart, as you can imagine, we immediately saw a disturbing similarity between this Show 5 and a smartphone: same screen size, touch screen, webcam, Skype and everything and everything! And bingo! Amazon launches into telephony and has just walked on the flowerbeds of the big guys in the area! They are not afraid of anything!
Let's see if this first attempt is successful, but we already have some serious doubts, which we keep to ourselves for now so that you can make up your own mind.
Unboxing of Show 2!
Like he usually does, Amazon strives to deliver a power cable with its products. What's more, it's not a proprietary format !!! And all this for not even 90 €! While selling it separately for a small thirty euros, immediately, it dots the i's. Surely for that they are so established in the countryside. There's also the age-old Quick Start Guide which, surprisingly, talks about everything but the phone.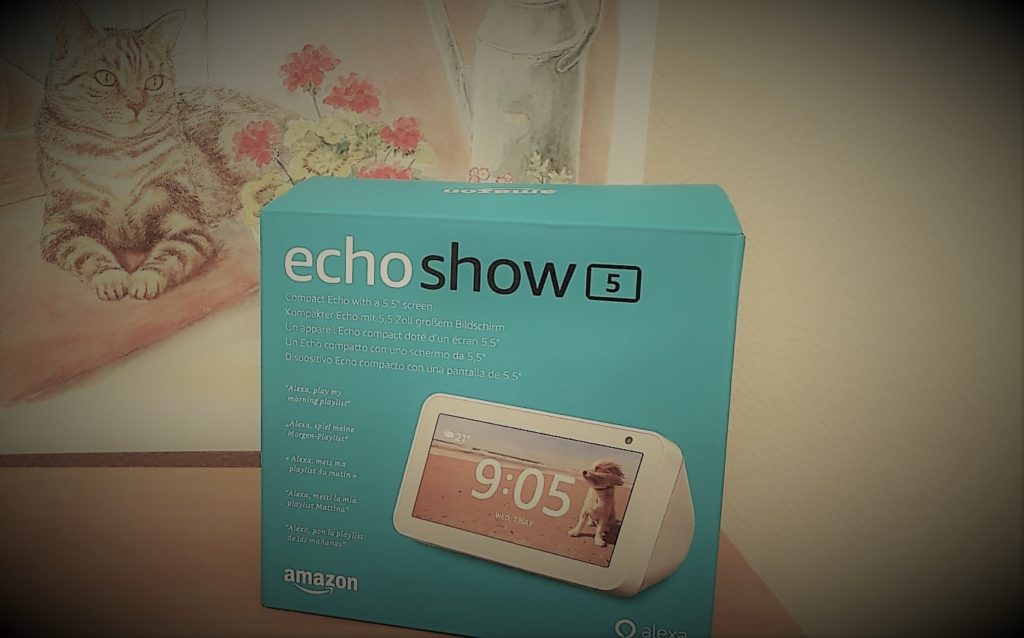 In terms of design, what does it look like? If we redo the genealogical trombinoscope of the devices Amazon, we first had an Echo speaker resembling a whiskey bottle box, then the Dot resembling a hockey puck and the Spot in the shape of a snow globe. Then came the Echo show 1, a sort of improbable mix between a Minitel and a digital tablet. There is theecho 2, looking like a sock on a 4/4 tin can, the Echo Plus which is the same but overweight, just like the Dot 3, and his American friend the Sub. the show 2 with its reclining Toblerone head shares this shape with the show 5, but in mini. We can only deplore such a lack of imagination on the part of the engineers ofAmazon. Especially since the covering in petroleum thread fabrics is exactly the same! Besides, our Filipino laboratory (the Uruguayans abuse the price level) confirms this! The worst part is that it is also quite qualitative: surely oil from Antarctica for the white and Texas for the black.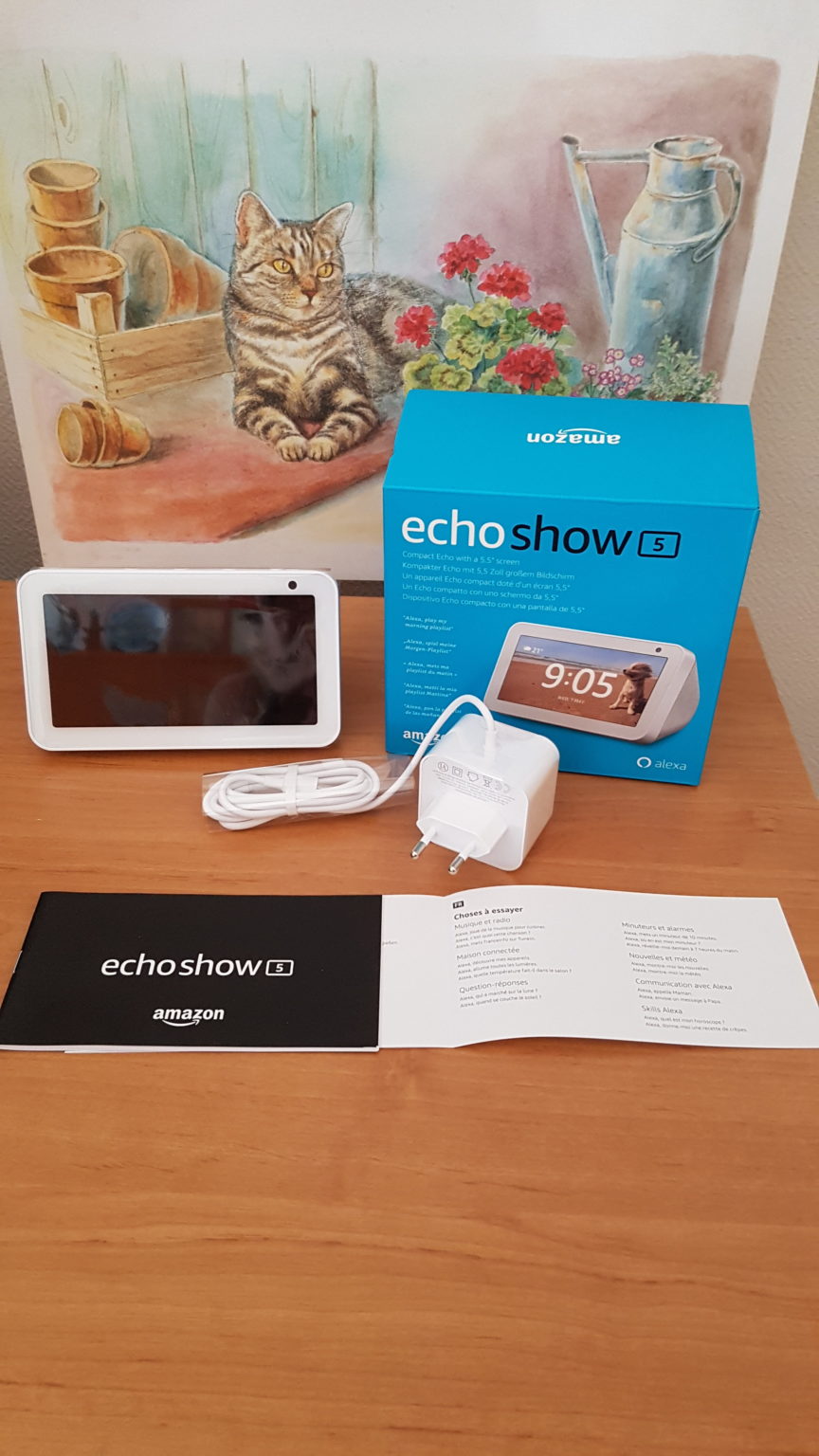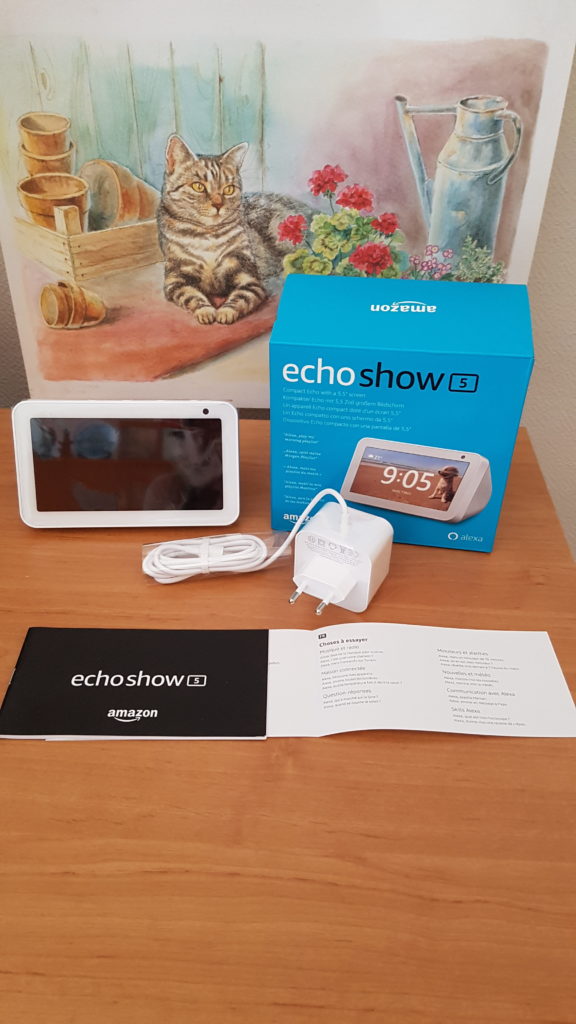 Like any electronic device, it must be charged before use. We hurry to do it and there, hop it turns on by itself and asks us to connect it to Wi-Fi. You must then enter your account Amazon with his password. But what an intrusion into our privacy! Shameful and lamentable. We immediately contacted the CNIL again, which asked us to look elsewhere… Not having found them there, we returned to our test.
Just like for Show 2, you will find on the upper edge the same 3 buttons: activate / deactivate the camera, increase the volume and decrease the volume. But there is something new: the button to mute the camera! It's still not bad we must admit, when we know thatAmazon listen to our conversations, they would miss more they can see us out of the shower… Ah well no then… er… no, no… out of the question! Hmm ...
Like any phone, the screen is very important and therefore, being on 5.5 inches, we are not disappointed: good brightness, good responsiveness and a decent image. It is quite pleasant to use. Analyzes made by our service provider show that it is made of a mixture of silica from the Arcachon basin, soda, lime and other bizarre things, but also monkey hair, gorilla hair precisely. This is called Gorilla Glass. Here again, it is difficult to imagine components of such good quality for a product so expensive.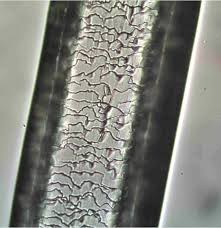 On the other hand, we are already seeing a problem with the daily use of this telephone… the size of the speaker! It becomes anything the race to the big sound! Impossible to put the smartphone flat, it is necessarily on the edge!
Echo Show 5 characteristic:
THEEcho Show 5 weighs over 400g which makes it as heavy as a satellite phone! In the pocket, it will be heavy, we dread a little but good. The LCD touch screen (liquid crystal display) is 5.5 '' diagonal (an inch is 2,54 cm, we'll let you calculate, we're lazy) for a resolution of 960 x 480 pixels. So if we compare with the others smartphones, it's a bit bad anyway, which explains the price ...
In terms of size, it is 15 cm wide, 8,6 high and 7,3 deep. No, but seriously, 7 cm thick !!! The camera is located at the top right and has a resolution of 1 MP. No foolishness for selfies either! It will cool more than one and it's not a bad thing when you know that selfies kill more people in the world than sharks, bunch of branques.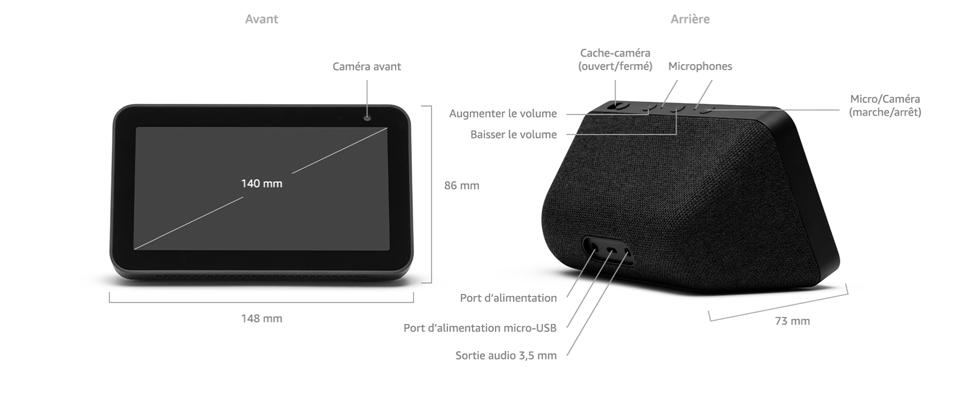 Sound level, it is equipped with a 4 W speaker. There for once, it will send! But is it really necessary? Because hello privacy during conversations! Fortunately, there is a 3,5cm jack and a pairing mode to connect AirPods.
We're not really surprised not to find a removable battery, this great idea from the apple brand has been copied by everyone! But on the other hand, we can turn it around in all directions, unable to locate the location of the SIM card. No information in the technical specifications, nothing, nada! No but hello, a phone without a SIM card that only works with Wi-Fi, even Alcatel had not dared!
Daily use:
And it is now that the test is getting tough! And we don't mince our words! He's bad ! Yes, those words are shocking but flute, let's be honest! Here is the proof!
First, take a look at what it looks like when you put it in your front pocket: the pants fit in your buttocks! It's way too big (the phone, eh?)! 7 cm… pff.
And when you wear it on your ear, it's no better. Hello cramps with 400 g at arm's length. Only singles will get away with honors. So indeed, after the fashion for minimalism, smartphones are getting bigger and bigger again, but now ...
But there is another big problem besides the size, and that is that the battery sucks! As soon as it is unplugged, it turns off! We are therefore on a landline and not a mobile phone. But landlines don't exist anymore, gentlemen Amazonhere!
We tried to test it anyway, out of conscience, but again, oh disappointment, there is no phone application, no contact list ... it is necessary touse skype And that's what we've done. For the first test, we put the phone to our ear and after our return from the ENT and the end of the tinnitus, we decided to leave it on the desk, placed on the edge. And there, it works well. It's still terrible, they come out un smartcorded phone working on Wi-Fi only !
So in conclusion? This entry-level phone, not even € 90, is quite limited: way too big, only works with Wi-Fi, with a camera of only 1 M pixels… It can only be used as a landline phone and only with Skype or contacts Alexa if you know of any, which is not the case. In short, we left it on our desk to watch videos and listen to the news, that's what he does best.
UPDATE: After researching the internet, it turns out that Show 5 is a connected speaker and not a phone… Yeah… it holds up… But we secretly believe thatAmazon changed their Marketing approach because our article greatly disturbed them.