So that this beautiful day of celebration, which we hope will fill the house with human warmth thanks to the reunion, it is always difficult to find the little gift that will please and different from the traditional bouquet of flowers that certainly always gives pleasure but which we does not always have the right vase to put them in. So if your mother is technophile at heart or ready to join you by listening to you tell her about your installation that you control vocally thanks to Amazon Alexa, make her meet the friendliest of voice assistants through these few gifts:
Does she like to watch series or movies on TV?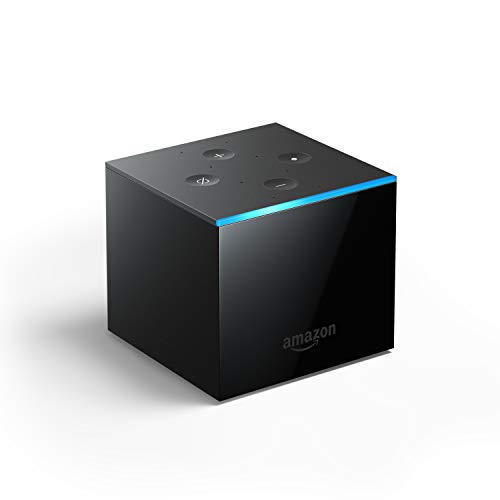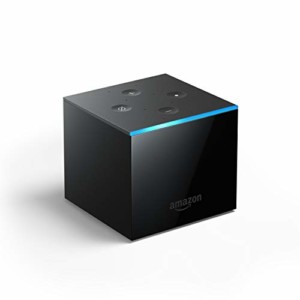 Think about Fire TV Cube ! With it, it is possible to watch streaming movies or series on Prime Video or on Neflix (on subscription) in picture quality Ultra HD 4K and a sound in Dolby Atmos. Also offering access to YouTube, she will be able to follow the channels she likes the most on the big screen. And if she needs a tutorial for her device, just subscribe to our YouTube channel she will be able to find many of our tests on video.
But it also offers the possibility of making video calls on the big screen (by adding a compatible webcam)! And that is not nothing at a time when isolation is a scourge. It is even possible to view photos of the whole family on the big screen if you have stored them on Amazon Photo. Audio side it displays a sound Loss Less is also to listen to songs and display the lyrics such asAmazon Music offers.
And of course all in free hand is Alexa who will take care of changing the channel or volume or offering you music that suits you.
€119,99
In stock
July 4, 2022 15:50 a.m.
Updated: July 4, 2022 15:50 a.m.
Is it more music?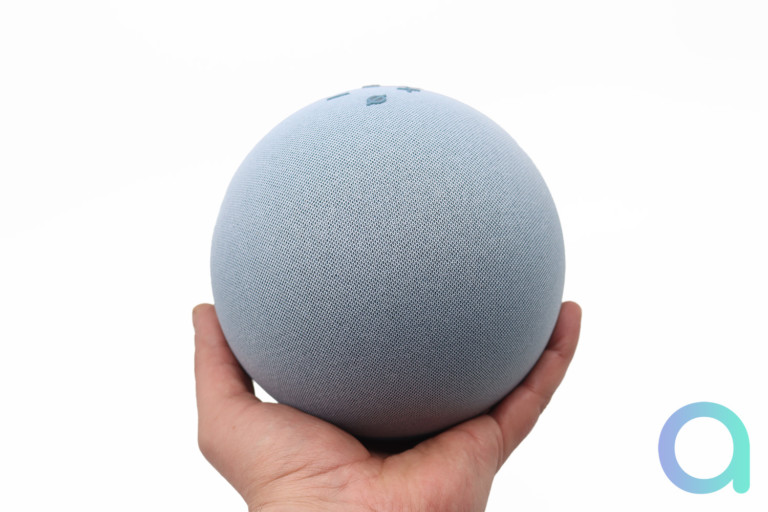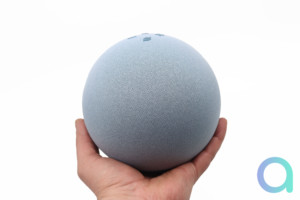 This is the new Echo 4th generation that will suit him! This charming little ball is the latest model of the iconic speaker designed by Amazon for its voice assistant Alexa. Your mom will be able to listen to her favorite radio stations, her favorite music playlists, her favorite podcasts or simply the news thanks to routines. If, in addition, it is equipped with connected objects, it will be able to control them by voice. But, that's not all, because Echo 4 also allows you to make hands-free calls. And if she does not wish to receive a call, she can of course activate the "do not disturb" mode or, for more confidentiality, deactivate the speaker microphone.
€88,99
€99,99
In stock
July 4, 2022 15:50 a.m.
€88,99
€99,99
In stock
July 4, 2022 15:50 a.m.
Updated: July 4, 2022 15:50 a.m.
And, in order to make him discover the joys of the connected home, you can opt for the device Amazon Echo 4th generation with one bulb Philips Hue White type E27 .
Currently offered at the same price as the Echo 4, the Philips Hue White E27 bulb is simply offered!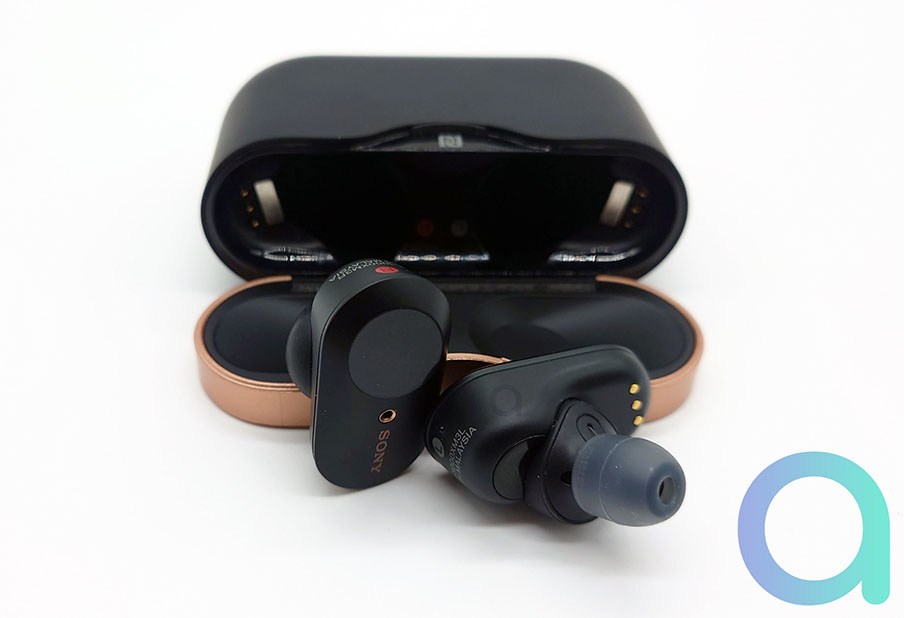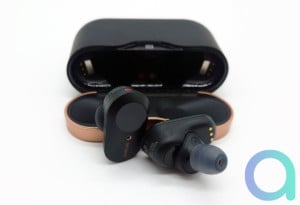 If music fascinates her to the point of being addicted to it, why not opt ​​for Sony WF 1000XM3 headphones? So equipped, even when out for a walk in the sun or the rain (they are IP 55 ), she will be able to enjoy her music, hands-free calls or even voice assistants:Google Assistant and Amazon Alexa in Built-in, ie perfectly integrated.
In addition to exceptional sound quality, Sony's Bluetooth in-ear headphones provide adjustable active noise reduction (ANC) allowing you to immerse yourself at best in the music without being disturbed by the surrounding noises. All this for long hours, their batteries offering up to 6 hours of battery life with ANC activated or 8 hours without.
€129,00
€170,00
In stock
2 new from € 129,00
Refurbished from 137
July 4, 2022 15:50 a.m.
Updated: July 4, 2022 15:50 a.m.
Does she like HD sound?
Mom is a music lover? Great good do him. Thanks to Echo Studio, she will be able to enjoy excellent immersive sound and even enjoy it while watching her favorite movies! Why not offer it a It can be coupled to the television and it will immerse it in the heart of the action with no less than 5 speakers (3 midrange, 1 tweeter and 1 woofer). Indeed, the device offers sound according to the environment by calibrating itself for better spatialization. The Echo Studio has the integrated ZigBee protocol.
If she already has one device, offering her the second will allow her to benefit from a stereo pair for even more generous sound.
€199,99
In stock
July 4, 2022 15:50 a.m.
Updated: July 4, 2022 15:50 a.m.
She likes reading !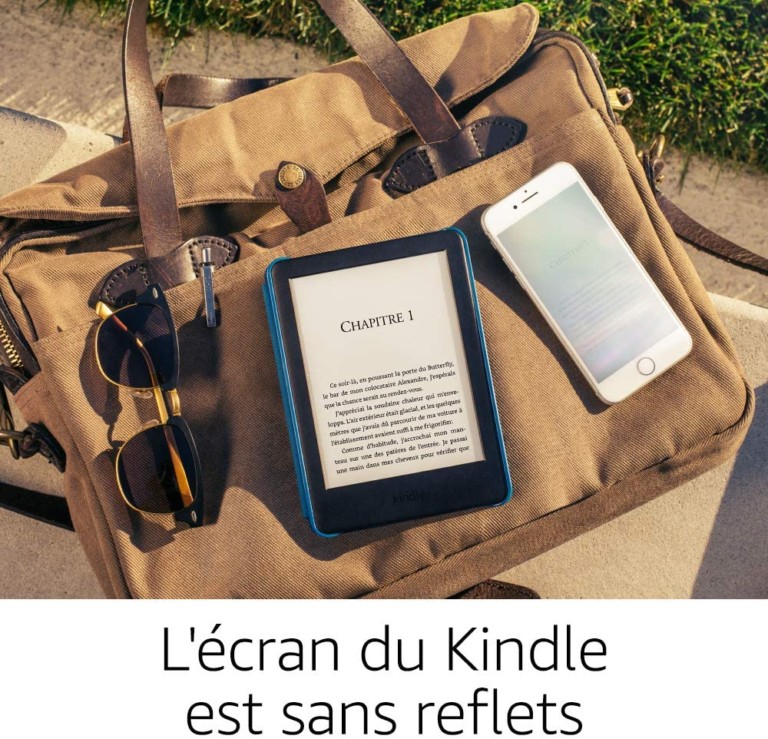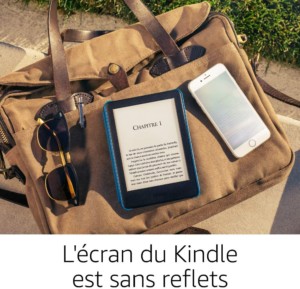 Holding a book in your hands is always pleasant, but in the digital age, an e-reader allows you to access millions of books very simply ... If, in addition, it is a subscriber Amazon As a bonus, she can take advantage of a completely free loan library.
Kindle e-readers are, without a doubt, the most famous on the market. Available in different versions (with or without advertising), they allow you to easily download over Wi-Fi from a very large catalog of more than 1000 books and magazines on the Kindle and Audible stores, allowing in the latter case to listen to the narration of the story. Pocket size with only 11.3 cm x 16 cm for only 0.87cm thick for 174 g its reading screen is 167ppp it is easy to take it in your bag to enjoy it on a bench even in direct sunlight
€79,99
In stock
July 4, 2022 15:50 a.m.
€89,99
In stock
July 4, 2022 15:50 a.m.
Another proposal for reading with the tablet Amazon Fire HD 8. A compact tablet which, in addition to Kindle services (by the way its former name was Kindle Fire), offers a whole host of them including Prime Video and Amazon Music Unlimited, thousands of applications, surfing the Internet, and of course the home voice assistant application: Alexa.
Available in two versions 32 GB or 64 GB internal storage, it is possible to extend it up to 1TB with a micro-SD card. After 5 hours of charge, it offers an autonomy of up to 12 hours in continuous use, enough to watch movies without worrying about being interrupted before the end and now that the landscape mode is provided this will be done in increased comfort.
Want to make a video? No problem, the Fire HD also comes with cameras 2 Mpx and allow you to use many services such as Facebook Messenger, Skype, WhatsApp, and much more ...
€99,99
In stock
July 4, 2022 15:50 a.m.
€129,99
In stock
Refurbished from 1
July 4, 2022 15:50 a.m.
Updated: July 4, 2022 15:50 a.m.
Does she like moving, cooking and videoconferencing?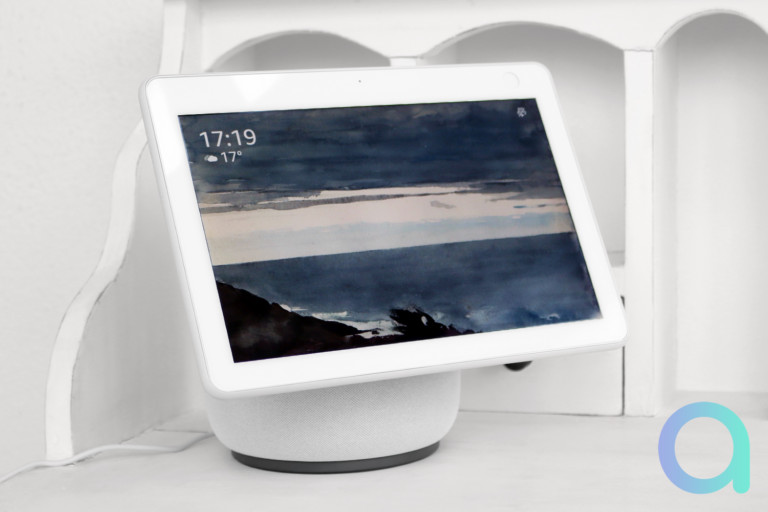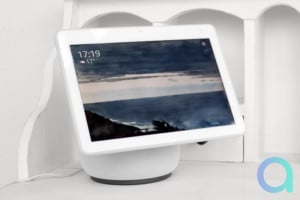 It is Echo Show 10 which he needs! The last born of the Show family released only a few weeks ago, it should meet its needs. With him, she will be able to follow a film, a series or a recipe on screen 10'1, a diagonal of 25 cm, while coming and going in the kitchen to prepare the meal because the very last opus ofAmazon is equipped with a rotary 350 ° And if a video call occurs while she is suffering, a 13 Mpix camera will film her but of course a camera cover is provided and allows confidentiality to be maintained. Just like its elder Echo show 2 this version embeds the protocol ZigBee allowing interaction with connected objects also provided with this protocol.
€249,99
In stock
July 4, 2022 15:50 a.m.
Updated: July 4, 2022 15:50 a.m.
Does she like warm atmospheres?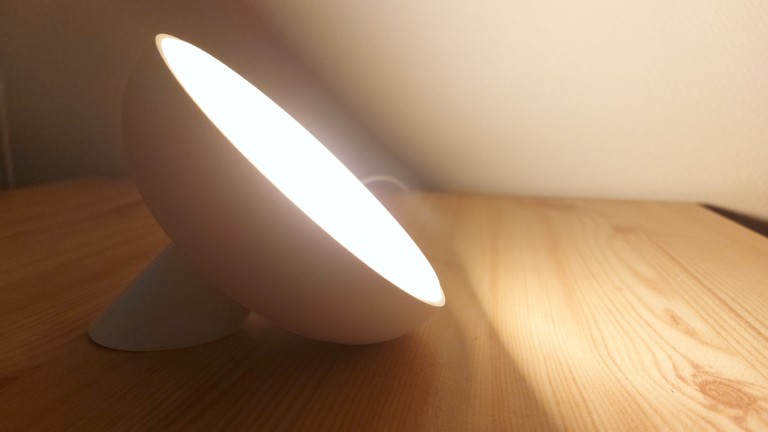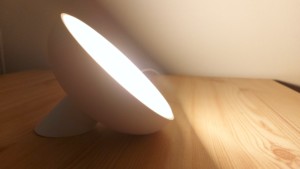 You can also offer a mood lamp like the Philips Hue Bloom (see test) !
Compatible with Zigbee protocol, it can also be connected by Bluetooth. Offering a soft glow that will avoid tired eyes with its 500 lumens, it will be able to diffuse a pleasant lighting which will adapt easily with a simple request to the voice assistants Amazon Alexa or Google Assistant.
Offering dimmable whites from hot 2000 Kelvin to cold 6500 Kelvin as well as a large panel of 16 millions of colors, your Mom will always find the right color and intensity she wants in order to spend a pleasant evening in front of a movie or a good book.
€93,00
In stock
19 new from € 92,80
July 4, 2022 15:50 a.m.
Updated: July 4, 2022 15:50 a.m.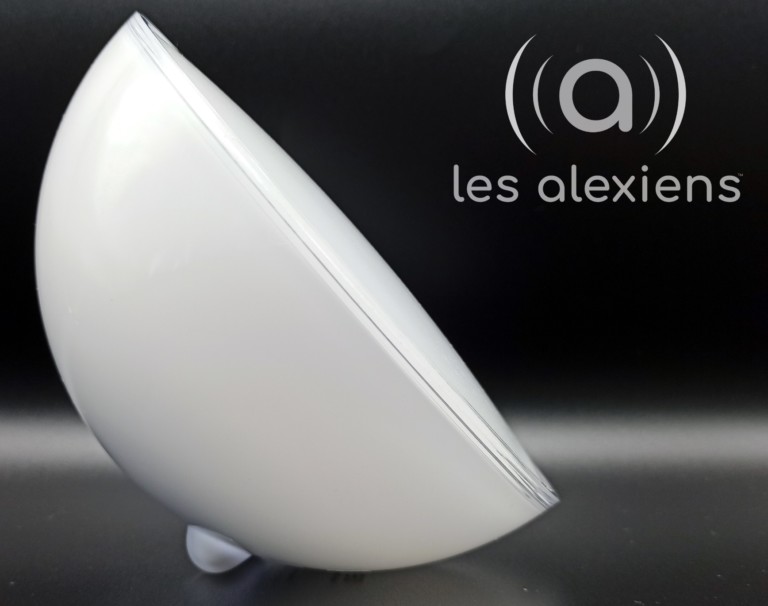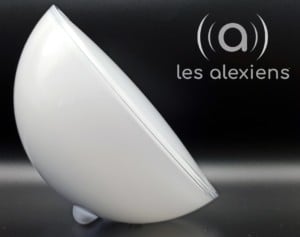 Another mood light proposal: the lamp Philips Hue Go. Connected to the brand's ZigBee bridge or to an Echo Show 10, it is also much more simply by Bluetooth and can be controlled with a simple Echo Dot ou smartphone. Independent thanks to its battery, it can be moved without problem as if to follow it in its garden for the evening and offers excellent autonomy.
Compatible with voice assistants Amazon Alexa and Google Assistant, its 520 lumens offer a beautiful intensity and 16 million colors that help create a warm atmosphere with small onions.
€70,00
€89,99
In stock
35 new from € 70,00
Refurbished from 11
July 4, 2022 15:50 a.m.
Updated: July 4, 2022 15:50 a.m.
€88,00
In stock
July 4, 2022 15:50 a.m.
Is she chasing time?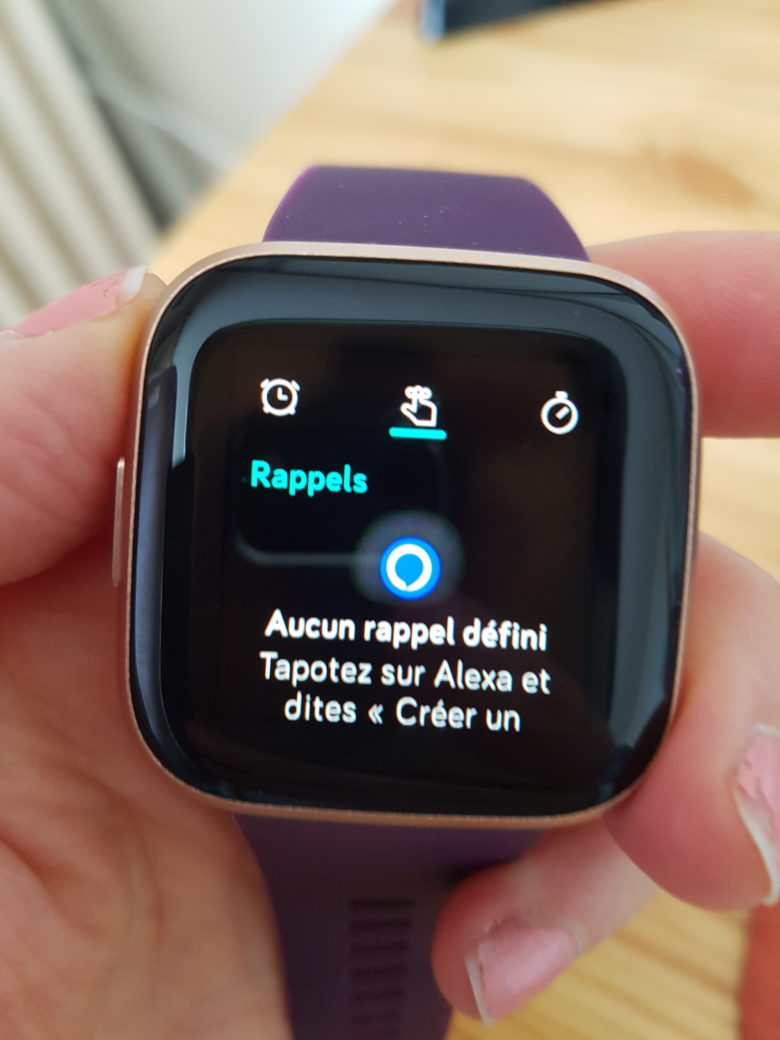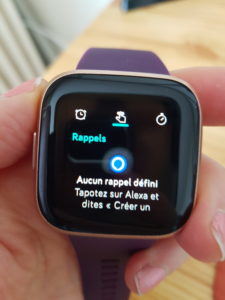 Why not a watch? The Fitbit Versa 3 succeeds the Fitbit Versa 2 that we had successfully tested.
You will find sports tracking functions such as heart rate, but this Fitbit Versa 3 now embeds a GPS thus making it possible to measure the distance traveled and the time spent.
Compatible with Spotify Connect and Deezer (on subscription), she can easily listen to her music anywhere. Version 3 also includes the two voice assistants: Amazon Alexa et Google Assistant . Perfect for managing your home automation vocally from your wrist.
The Fitbit Versa 3 is available with a strap in a pretty, more feminine Argilie Ros / Pale Gold color, but is also in black at € 206.99, or at € 229.95 in midnight blue / pale gold or thistle / pale gold aluminum. To see and see, but they are all very nice!
€176,88
€229,95
In stock
2 new from € 176,88
Refurbished from 3
July 4, 2022 15:50 a.m.
€179,90
€229,95
In stock
9 new from € 179,90
Refurbished from 13
July 4, 2022 15:50 a.m.
Is she a fan of aromatherapy?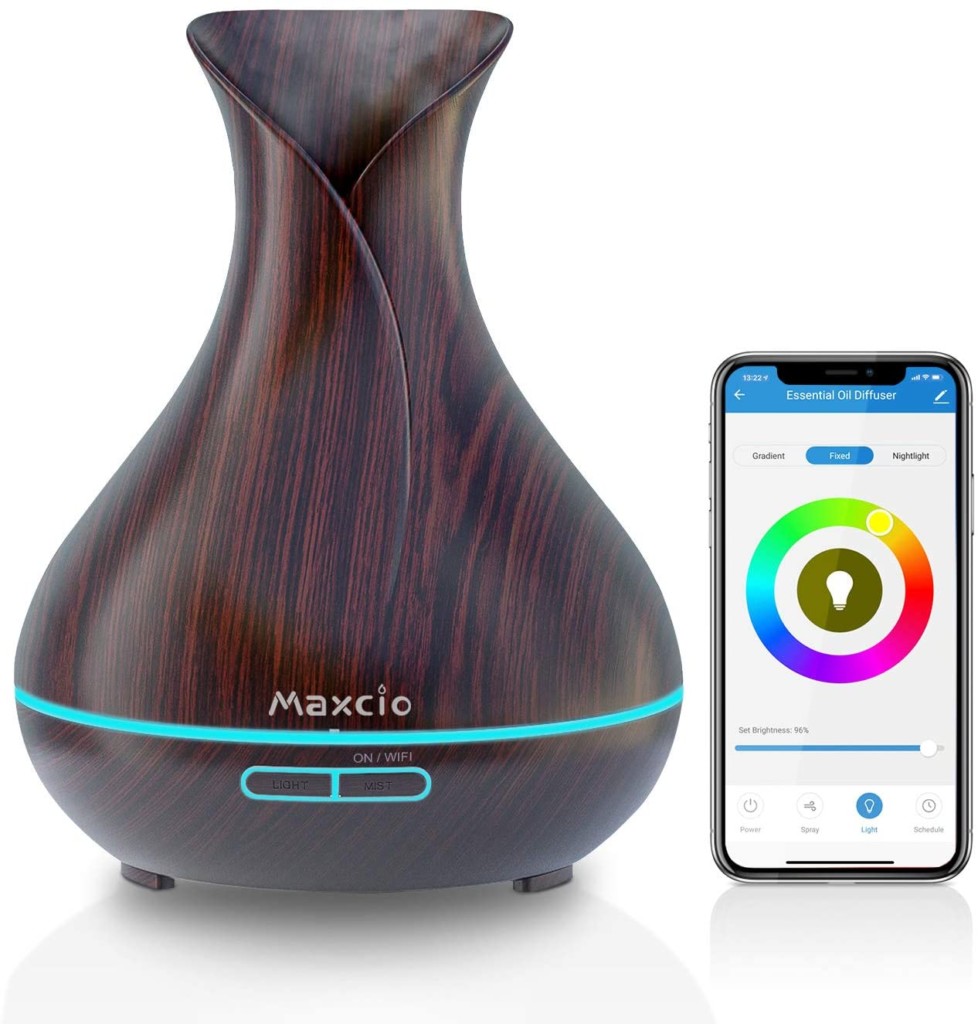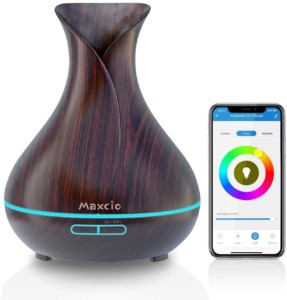 Offer him an essential oil diffuser. Depending on the time of day, she can ask Alexa turn on the appliance to diffuse a soft or more invigorating note, or even just perfume the house with floral scents. The Maxcio essential oil diffuser, in addition to being useful, is pretty and takes place on a table or a shelf without difficulty. the Conndevs broadcaster, smaller, can be placed on a desk without taking up space.
If you are in a hurry, good news, you can even find the Calex aromatic diffuser in supermarkets such as Carrefour!
€31,00
In stock
July 4, 2022 15:50 a.m.
€49,99
In stock
July 4, 2022 15:50 a.m.
Is she monitoring her weight?
Don't tell your mom she needs to lose weight, that would be a little inappropriate, but you know it as we do: many women follow it very carefully. Clinically tested, the scales Withings are now connected and allow you to accurately track weight curve, BMI, and much more. They provide information directly on the screen and synchronize automatically with a smartphone, in order to achieve its goals.
€45,00
€59,95
In stock
9 new from € 45,00
Refurbished from 5
July 4, 2022 15:50 a.m.
€84,99
€99,95
In stock
13 new from € 84,99
Refurbished from 3
July 4, 2022 15:50 a.m.
Does she hate housework?
Ok, it's a bit expensive, but getting started with the rest of the siblings, no worries! The robot has become one of our best allies. The choice is wide and complicated, so refer to our guide to choose the best robot vacuum cleaner or to our many robot vacuum tests.