The dinette is one of the essential games of childhood. Appeared in the 19th century, it was at the time in earthenware or porcelain, and reproduced on a reduced scale the table services of parents. In order to always stick as closely as possible to the parental reality that children like to reproduce, it evolves regularly and goes so far as to offer copies of household appliances nowadays. Our kitchens are gradually connecting, KidKraft logically had the idea to add a dose of technology and presented during New York Toy Fair a model that will only arouse your interest: a dinette connected to Alexa.
Both kitchen and store connected, this new generation dinette relies on Bluetooth to connect to a apparatus Amazon Echo. Once the connected speakers paired and the skill Alexa KidKraft activated, children will be able to play with both their high-tech kitchen and the voice assistant of the house. Thanks to bluetooth sensors and RFID chips, Alexa reacts according to the actions of the youngest and manages to respond to more than 700 voice commands, providing dietary advice or punctuating the game session with jokes she knows the secret.
The wooden toy, very complete since it has 100 accessories, offers on the one hand a merchant's game to stock up and play the grocer, and on the other the famous kitchen to take yourself for a great Chef. Concretely, as noted Digital, when the child scans a lettuce at the market cash desk, Alexa ask him if he wants to prepare a salad and may, for example, suggest that he add lawyers. Once this is done, the child will go to the kitchen to immediately prepare a delicious meal for his parents, and offer them a side dish cooked with meat. cooking sounds played by Alexa if they are not vegan. The possibilities are numerous and could well bring, in addition to interactivity, an even more playful dimension to the games of the youngest.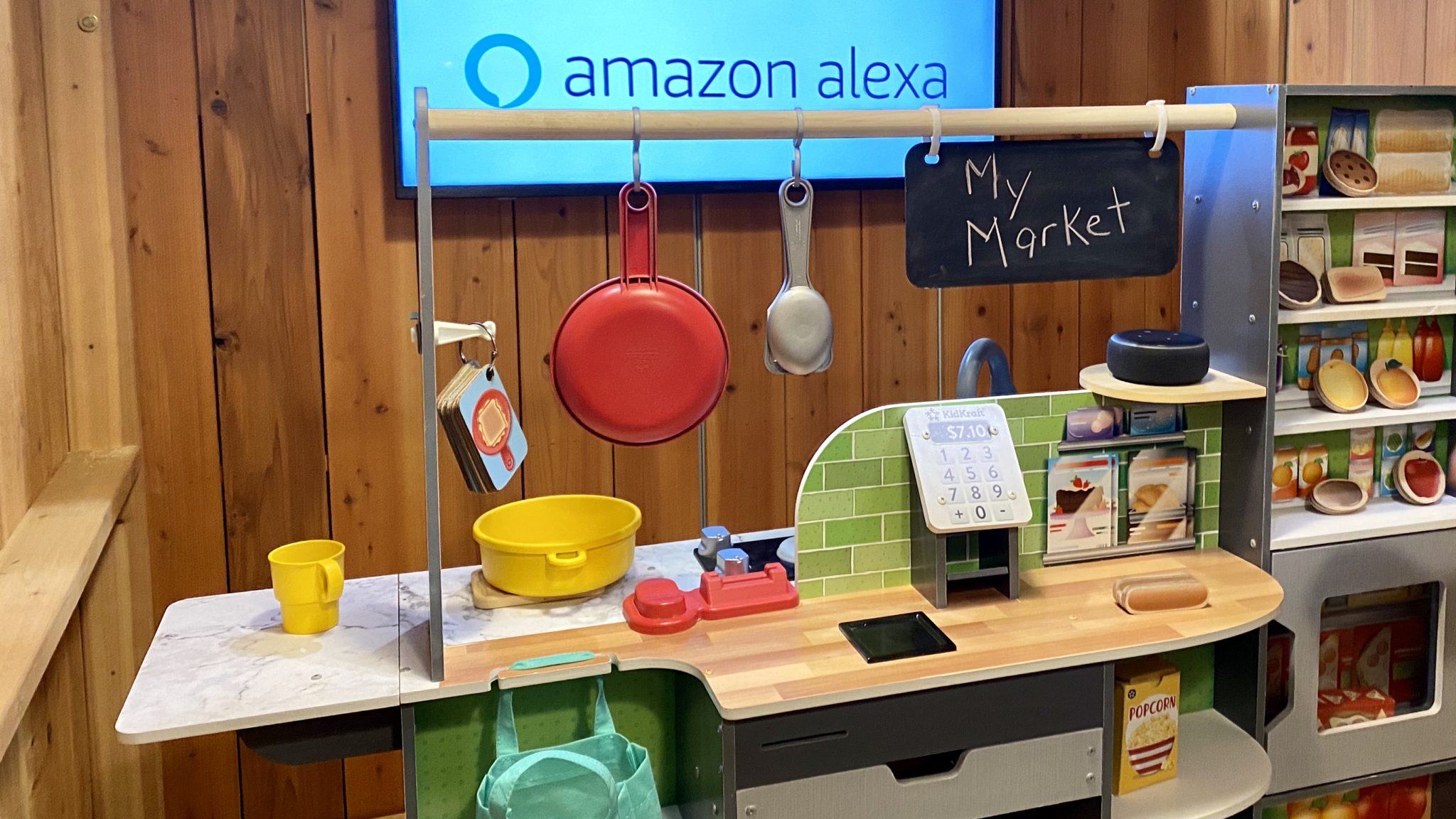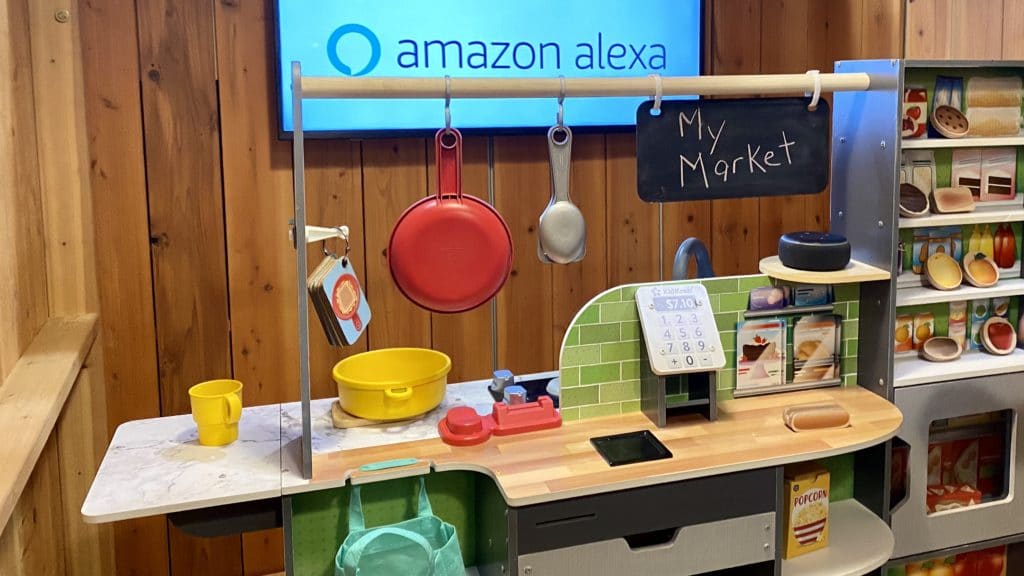 Cnet, which reveals the information, specifies that your microphones Amazon Echo will not be permanently active but triggered by the movement of certain objects, preventing children from having to summon Alexa with each order, which according to them would be less restrictive. However, it suffices to observe our youngest to realize that they integrate the mechanism very quickly, sometimes faster than adults.
This KidKraft connected kitchen for children should be offered around 300 $, a little less than 280 €, and will be available in 2020 exclusively on Amazon. At Les Alexiens, we can already imagine the cooking of toddlers and their Echo Show 5 just like that of the parents and its brand new Echo Show 8 which sits on the work plan ...