Riding the wave of connected objects as you may have noticed in recent weeks with the famous SilverCrest home automation gateway and its ZigBee bulbs or connected sockets, Lidl is this time making a new foray into the w with a SilverCrest Bluetooth connected watch which will be offered to price of 64.99 €. After a first unsuccessful attempt, let's face it, let's see what we can expect this time ...
SilverCrest Move: a connected watch with GPS at Lidl!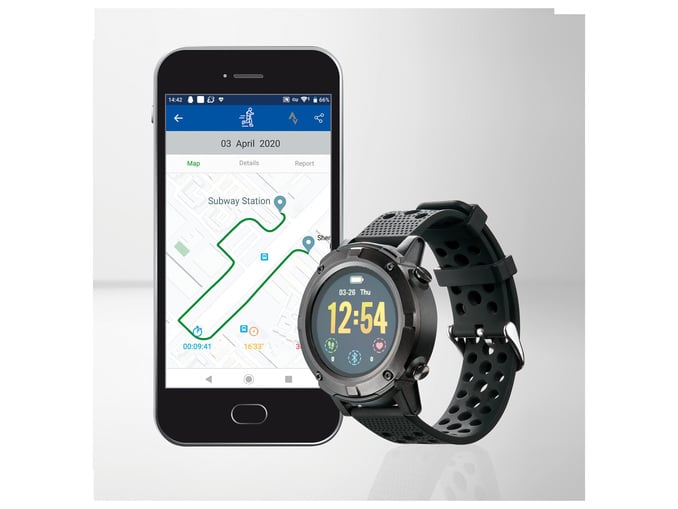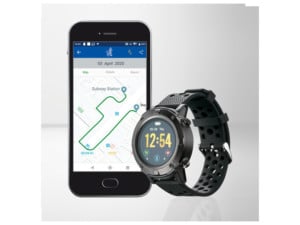 Round in shape, the new Lidl SilverCrest smartwatch seems made to 100% plastic, whether it is the dial or the bracelet (nevertheless adjustable with a metal buckle).
Not really ugly, nor is it particularly pretty, but we did not expect a fashion print from the hard discounter either. It's simple, inexpensive, efficient ... Lidl.
Operating in Bluetooth, she benefits from a IP68 allowing it to claim protection against immersion for one hour. Equipped with a GPS, it seems to have been designed for athletes.
Indeed, it will be able to provide them with:
a daily step record,
their activity time with the possibility of setting a daily goal,
heart rate,
calories burned (always an important function to know if the effort provided has paid off).
Obviously, it will also be able to display classic data such as the weather forecast, the date… and even the time! Side connected features, Bluetooth will allow it to display you notifications of calls, messages, calendar and social media from your smartphone. It is a priori not equipped with microphones for telephoning, but it is not such a widespread feature, especially on models at this price.
Unfortunately, no compatibility with voice assistants is planned. An other time ? May be. Still, if you want to acquire this watch it will be necessary to act quickly, there is only 14 000 parts for France !