While the French Days Home Automation are in full swing, China is no exception and Geekbuying offers us a selection of 6 essential objects in any connected home! From the excellent Roborock S7, the favorite of the year, to the very efficient Dreame D9… The choice is yours!
Roborock S7: simply the best!
The Chinese company is back in force this year with its all new Roborock S7 ! A robot vacuum whose major innovation is undoubtedly its very efficient sonic mop. Capable of hitting the ground with pressure of 600 grams, or on the contrary to rise to avoid the carpets, it emits vibrations up to 3000 rpm in order to remove dirt stuck to the ground. The cleaning is four times more efficient and we can only confirm that since it is currently being tested in our homes!
Equipped with tanks of 300 ml for water et 470 ml for dust, the Roborock S7 offers a suction of 2500 Pa allowing it to leave behind no waste or animal hair, whether on hard ground or on carpets, even with long hairs, thanks to its central roller new generation.
In terms of mapping, the technology of the S7 is still based on laser telemetry and it is able to map your home on multiple levels, each room can be named and programmed in multiple ways as needed: vacuuming, washing or both at the same time. Many other options are obviously available on this robot which is undoubtedly the best on the market to date !
Usually offered at € 699.99, the
Roborock S7 is currently € 497.79
with the code

NNNINFLUENCER300
!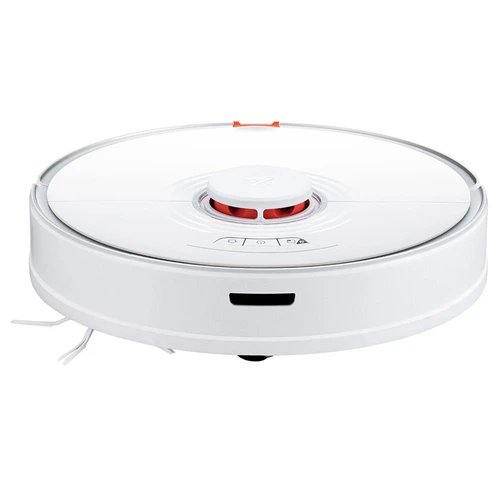 Dreame D9: the Xiaomi Home outsider!
Dreame is part of the large xiaomi family, you can therefore install this robot vacuum cleaner on the home application, which can be very practical if you are a fan ofXiaomi Home home automation universe.
Le Dreame D9 is a 2-in-1 smart robot, in other words capable of vacuuming obviously but also of washing with the mop, equipped with a Pioneering 3.0 mapping technology based on a latest generation LDS and SLAM type algorithms.
On the suction side, it offers an impressive suction power of 3000 Pa, which is not very surprising coming from this brand which has made a specialty of high performance brushless motors.
On the washing side, it carries a 270 mL electronic reservoir coupled to a anti-bacterial system which eliminates up to 99.9% of bacteria present on its mop. This makes it possible, in particular, to prevent undesirable odors.
Battery level, the Dreame D9 is equipped with a technology called BMS (Smart Battery Managing System) not less than 5200mAh allowing it to evolve for up to 150 minutes in eco mode, ie a surface area of ​​250 m².
Usually offered at € 499.99, the
Dreame D9 robot vacuum is today at 231.11 € with the code

DREAMED9
.
Roborock H7: more autonomy, more power
If Roborock was the first to integrate a LiPO battery in a cordless vacuum cleaner, the autonomy of the Roborock H7 is now increased to 90 minutes in eco mode, 45 minutes in normal mode et 8 minutes in turbo mode for only 2 hours 30 minutes of charging. Similarly, its dust container is increased to 500 mL against 400 mL previously. A little extra that is not to be refused.
The engine of Robo Rock H7 has also been optimized in order to offer a maximum suction of 160 AW (against 140AW for the H6) allowing to easily lift dirt from the floors and more deeply remove it from carpets, mattresses, sofas, car interiors and other nooks and crannies.
Finally, Roborock has equipped his H7 with numerous accessories and we find as on the previous opus: a carpet brush (apparently always no Fluffy on European liveries…), a flexible tube, a mini motorized brush, a long nozzle and a small brush. These accessories will easily be attached to its slightly redesigned wall bracket.
Usually offered at € 699.99, the
Roborock H7 is currently 497.79 €
with the code

ROBOROCKH 7
!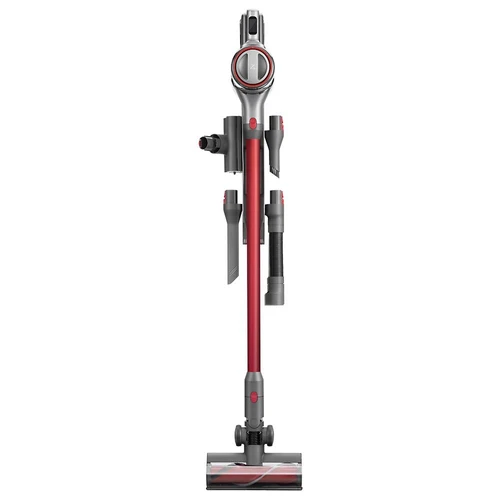 Proscenic M7 Pro: it empties its dust bin!
The vacuum robot Proscenic M7 Pro is provided with a LDS or Lidar, it is therefore capable of accurately mapping the dwelling and can subsequently be programmed to go to a defined area, or on the contrary not to enter it.
Developing a powerful suction of 2700 Pa, it has a 5200 mAh Lithium-Ion battery which gives it up to 3 hours of autonomy depending on the suction mode used.
Equipped with two containers, a dust container with a comfortable capacity of 600 mL and a 100 mL water tank for mopping the mop, it is also able to empty itself thanks to its automatic waste collector. What to be quiet for long weeks without having to maintain it!
Finally, like any self-respecting Proscenic, it is equipped with a remote control to control it in addition to the application, but is also compatible with Alexa and Google Home.
Usually offered at € 699.99, the
Proscenic M7 Pro is currently at 206.56 € with the code

PROSM7PRO
!
Also find two particularly interesting vacuum cleaner models: