If you are like us fans of automation always on the lookout for the smallest novelties to make your connected home always more comfortable and fun, the Miliboo Connected connected sofa is clearly made for you! Presented at CES 2019 where it caused a sensation and won the innovation award in the category Smart HomeThis smart couch is now available ...
Miliboo Connected: a home cinema sofa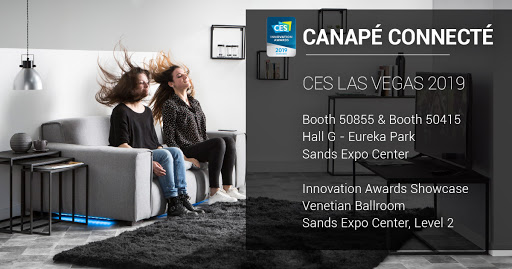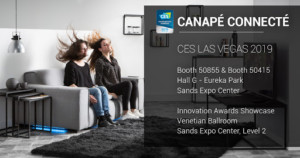 There is no shortage of innovations in the world of the connected home, miliboo chose an object to revolutionize that hadn't been in years: the sofa.
A central object of our exhibitions, many of us spend a lot of time there - perhaps too much - and it was therefore logical, at a time when home automation is invading more our homes every day, that a company tries to reinvent it.
Straight out of the imagination of Guillaume Lachenal, founder of Miliboo, the connected sofa is above all thought of as a 4D home theater allowing you to enjoy your favorite movies and series on Netflix or Prime Video like never before with a unique sensory experience. Thanks to its vibrant interactive seat, an on-board sound amplifier and LED lighting, the Miliboo Connected offers the ultimate experience worthy of the best 4DX rooms.
A sofa connected to our voice assistants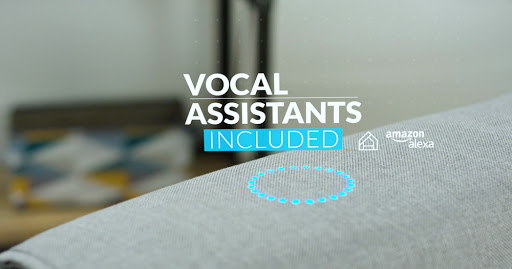 Who says smart home, obviously says voice assistant. Now inseparable from our connected homes, the French company had to integrate the two main ones on the market: Amazon Alexa et Google Assistant.
In addition to its Miliboo Connected Furniture app, available on iOS and Android, the connected sofa Miliboo Connected integrates microphones directly into its armrest allowing you to call up your favorite assistant and drive your house : open and close the shutters, turn on the light, access your favorite online cinema platform, control your smart TV… Although there are chances that you already have connected speakers in your living room, it can be interesting.
Connected to the network via a RJ45 socket and necessarily connected to the sector, this surprising sofa also has a Qi induction charger allowing you to recharge your smartphones and tablets just by placing them on the armrest. Practice !
Thanks to a commercial partnership with the Fnac / Darty group, the Miliboo Connected sofa is now available on both e-commerce sites from € 3. Admittedly, a slightly high entry ticket, but this is a totally unique product benefiting from a French design as qualitative as it is innovative. In short, if you were looking for a one-of-a-kind piece of furniture, you have just found it!