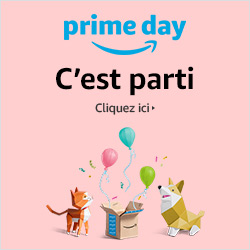 The entire Netatmo range is on flash sale from today on the occasion of famous Prime Day ofAmazon.
If you still haven't signed up for Prime, hurry up. There is still time to take advantage of a free trial at Amazon Prime and make its baptism of fire with these unprecedented flash sales.
Otherwise you can take a look at our first selection of the day.