You all know Oral-B, a famous manufacturer of dental hygiene products, which launched in 2014 in connected toothbrushes in Bluetooth, with its Oral-B Smart Series, and regularly offers new models ... Today, it is straightforwardly a partnership with the e-commerce giant that the brand unveils to us with a model that is surprising to say the least, since it incorporates Amazon Alexa : the Oral-B Guide connected toothbrush !
Oral-B Guide: the first toothbrush connected to Alexa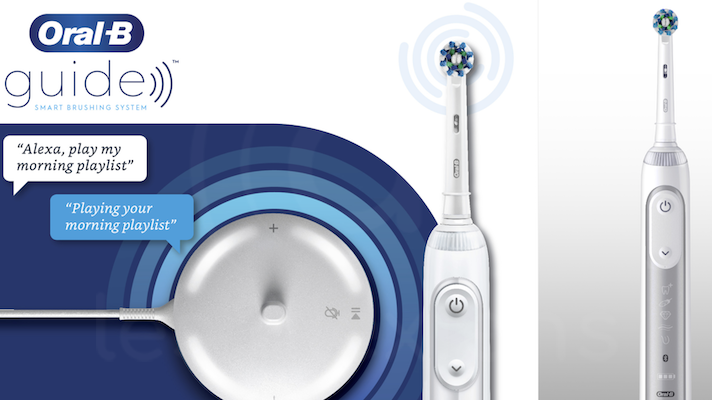 This time, it is not a product with a simple skill that could feed information to the voice assistant ofAmazon, but a product « Alexa built-in ". Indeed, thanks to a plinth with built-in speaker, Alexa can directly give you advice on how to better brush your teeth.
"Oral-B Guide works as a fitness tracker for your mouth, coaching you as you brush your teeth and providing intelligent, real-time information on the optimal brushing frequency, duration, coverage and pressure." Carlos De Jesus, senior vice president of P&G North America, explains in a press release.
The Oral-B Guide system obviously includes an electric toothbrush, a brush head, but also a charging base with Alexa integrated allowing us to obtain real-time comments on the quality of our brushing, but also to read music, listen to the news, or even order replacement brushes directly on Amazon !
After the very convincing
Oclean X Pro toothbrush review
, The Alexiens will not fail to present to you as soon as possible this novelty as surprising as it is amusing and to tell you more about it, even if its announced price of 229 dollars may well cool more than one.