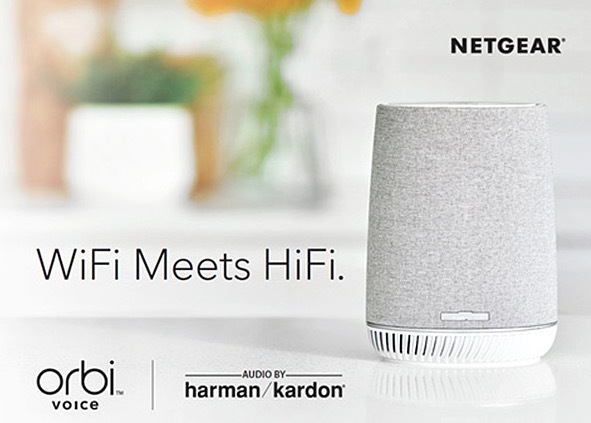 In the age of connected objects and the " smart home », Having a good Wi-Fi has become something essential, especially if you want to install smart speakers everywhere, which generally only offer Wi-Fi connectivity in order to avoid unsightly cables as much as possible. . We understand better why Netgear, the undisputed leader in Wi-Fi, is therefore relying on its famous Orbi mesh network system and continues to expand the range's catalog with a hybrid connected speaker powered by the now famous Alexa byAmazon. A shattering news unveiled yesterday by the brand on the occasion of the European high mass of electronics: the IFA in Berlin.
You will say to me: Netgear, it is not rather Wi-Fi than Hi-Fi usually? Absolutely, but the expert company in wireless connectivity has joined forces with a renowned specialist in sound systems and connected speakers for the occasion: Harman Kardon. The Orbi Voice is indeed the marriage of a connected speaker Harman Kardon and an Orbi satellite to extend WiFi Mesh, to add up to 125 square meters of coverage to your system. All animated by the vocal assistant ofAmazon : Alexa.
With Alexa integrated with Orbi Voice satellite, it will be possible to play music from one of the compatible services - Amazon Music, Spotify, TuneIn, Deezer -, schedule your alerts, keep you informed about traffic, weather and sports results, control your smart devices and connected objects, without going through a device Amazon Echo third. You will understand, the Netgear Orbi Voice is therefore a device Alexa fully-fledged which will offer you exactly the same functionalities as those of the Echo range ofAmazon.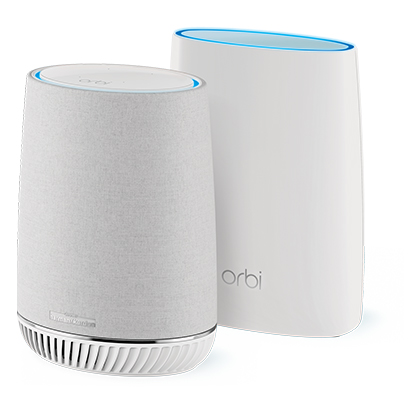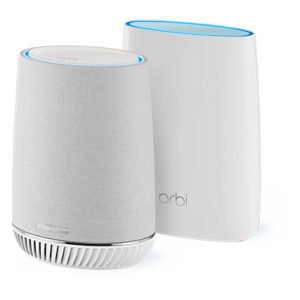 According to David Henry, vice president of the connected home division at Netgear, "The two fastest growing product categories in the connected home are voice assistants and WiFi systems. Netgear, the recognized leader in WiFi solutions with its tri-band Orbi products and Nighthawk WiFi Mesh repeaters, is at the heart of the next innovation by combining the assistant Alexa to a WiFi Mesh satellite for an all-in-one solution ". An assertion that we can only confirm and which we shared with you earlier this week.
Having seen this famous Orbi system at work, the Alexians can only confirm its formidable efficiency. An efficiency that we will present soon in a full review of Netgear's Orbi Mesh Wi-Fi solution. True, its price is somewhat high, but it brings undeniable everyday comfort and replaces the often obsolete Wi-Fi of box operators.
The Orbi Voice is offered in an "Orbi Mesh" kit consisting of an Orbi 50 tri-band WiFi base and an Orbi Voice WiFi satellite for 499 euros. For owners of an existing Orbi system, the additional Orbi Voice satellite will also be marketed separately in October at a price of 329 euros, making it one of the most expensive connected speakers on the market, but also probably the most surprising since it also acts as a Wi-Fi hotspot.