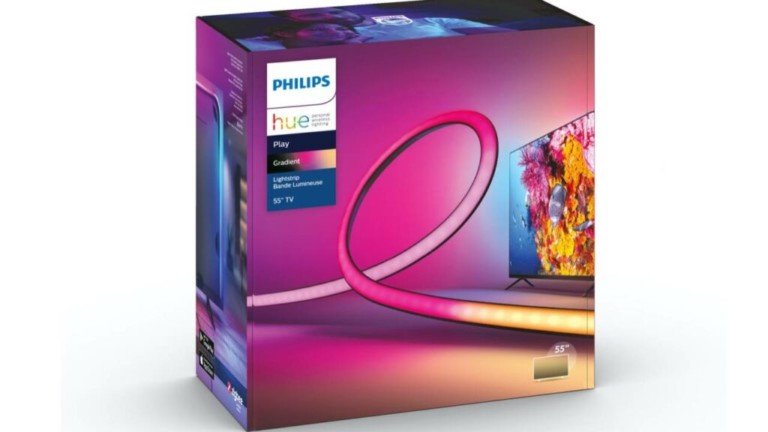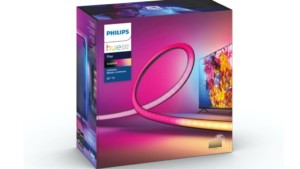 Signify, formerly called Philips Lighting, has just announced a series of novelties in its Philips Hue range with, in particular, a new product that many of us were waiting for following the release of the Philips Hue Play Sync Box : an LED strip capable of emitting different colors depending on the desired portion, like Ambilight televisions… Here it is and it is called: Philips Hue Play Gradient !
Philips Hue Play Gradient: an Ambilight LED strip!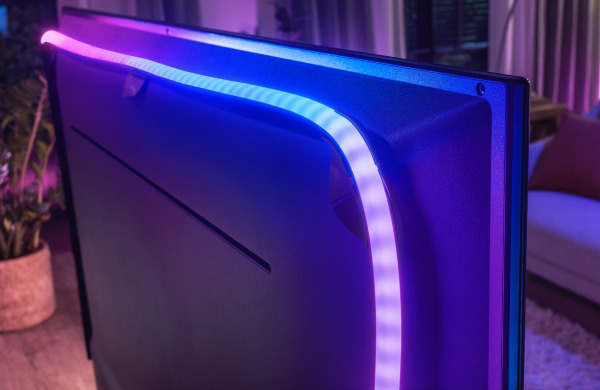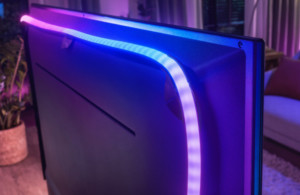 Like almost all LED strips on the market, that of Philips Hue had a small problem: the impossibility ofilluminate each LED differently and to create portions of colors to match the image, as the brand's Ambilight televisions do so well. With the release of its Hue Play Sync Box, Philips promised to finally be able to adapt an identical system to all televisions on the market, without however offering THE product that was missing: the Philips Hue Play Gradient LED strip !
This new lightstrip will, in fact, make it possible to broadcast different colors synchronized with the television or the computer screen, each series of LEDs being able to come alive with one of the 16 million colors available to stick up close. of the broadcast image. Thanks to a rounded shape, this new LED strip will also be able to project the light at 45 ° for an optimal rendering and an effect more than ever similar to that of Ambilight TVs.
Available from 6th October, the LED strip Philips Hue Play Gradient will be offered in three formats 55, 65 and 75 inches at the respective prices of € 179,99, € 199,99 and € 229,99. An extremely high price that risks cooling more than one, especially since it will obviously be necessary to acquire a parallel Hue Play HDMI Sync Box, a entrance ticket over 400 € to afford the luxury of a Ambilight-like. Knowing that a Philips TV with Ambilight 3 technology can be traded at less than 500 €, it's a safe bet that the use of this product remains a little anecdotal for the moment ...
€249,00
€269,99
In stock
22 new from € 249,00
July 4, 2022 21:25 a.m.
€606,99
In stock
Refurbished from 1
July 4, 2022 21:25 a.m.