After the announcement ofAmazon of the arrival of Netflix on Echo Show before the end of the year, here is that Facebook tells us today the effective availability of the streaming service on its Portal TV. Already proposing Amazon Prime Video, Showtime or Sling TV, the entertainment system of Mark Zuckerberg's company continues to improve and offer more services with Netflix but also Zoom.
Portal TV: Netflix and a remote control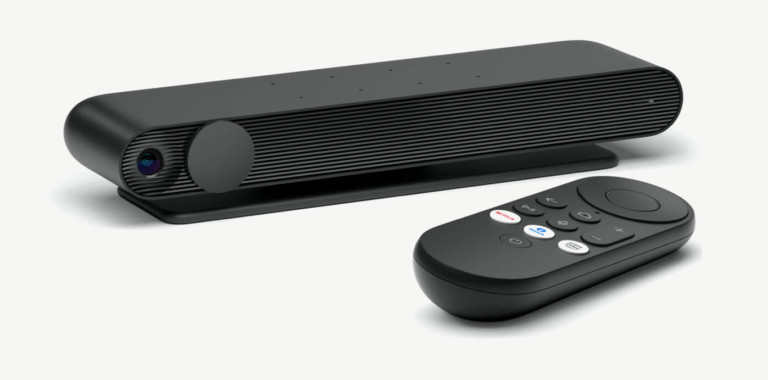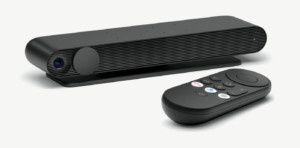 Dance a blog post, Facebook has just announced the availability, as of today, of the Netflix streaming service to - rare? - owners of Portal TV. Already able to broadcast Amazon Prime Video, Sling TV and Showtime (in the United States), its system allowing you to connect any screen via an HDMI port is finally enriched with a much awaited application: Netflix.
The Menlo Park firm takes the opportunity to unveil a new remote control which will now be delivered with its Portal TV. Compact, this new version looks like the one delivered with the new Chromecast with Google TV since it presents in a reduced format a directional pad and 10 buttons including 3 shortcuts toward Amazon Prime Video, Facebook and therefore Netflix. Unfortunately, Netflix is ​​only available on Portal TV and no announcements have been made regarding Portal Mini, Portal and especially Portal+… It's a shame.
Facebook offers Zoom for video calls
Facebook took advantage of this update to include Zoom, the video messaging application which experienced an explosion in its attendance during lockdowns linked to the Covid-19 crisis. A good thing because, it must be admitted, the devices Portal from Facebook are mainly dedicated to video telephony, although they integrate Amazon Alexa as a voice and home automation assistant. If Facebook had until then contented with offering its own services Messenger and WhatsApp, new popular services are making the very poor a little bigger Portal App Store.
Always offered from 99 € on Amazon. Fr, Portal from Facebook continues to grow richer and Facebook to promise many other novelties in the months and years to come. Will this be enough to attract new customers? Nothing less certain as the devices in the range are sorely lacking in interest outside the Facebook ecosystem.