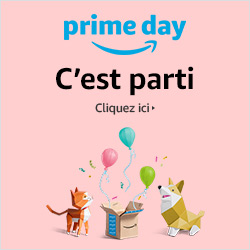 As avid customers ofAmazon and unconditionalAlexa, you cannot ignore today's event: Prime Day. Organized annually by Amazon, the eagerly awaited shopping rendezvous ofAmazon will start July 16 at noon and end on July 17 at 23:59 p.m. This year Prime Day will therefore last 36 hours and offer, behold, over a million great member offers. Amazon Premium across the world.
« For a day and a half, the members Amazon Prime will be able to take advantage of our best Flash Sales, 36 hours to take advantage of more than a million exceptional offers around the world », Underlines Celine Vuillequez, product director at Amazon. " And this year, Prime members will benefit from Prime Day News, products offered exclusively by hundreds of brands around the world. ».
The Editorial team of Alexiens therefore offers you some advice, and above all, a selection of good plans for Alexa!
Become a Prime customer on Amazon. Fr
Please note, these flash sales are only available to Prime customers. If this is not already the case, we can therefore only advise you to take advantage of the free trial offer at Amazon Premium! For one month, you will benefit from all Prime benefits free of charge and thus be able to access the exceptional offers of this Prime Day. And the advantages of this membership are numerous ...
For 49 EUR per year, members of the Program Amazon Prime benefit from:
Note, if you are between 18 and 24 years old, you can also benefit from the Prime Jeunes offer which allows you to enjoy the same advantages which Amazon Bonus (except guest benefit) during the 6 month trial period. Then it will cost you only 24 EUR per year.
Are you Prime? Let's go for good plans ...
Good plans compatible Alexa
Here is a selection of great deals that we found even before Prime Day opened. You can already prepare a shopping list and insert the products that interest you, the discounts are guaranteed by the manufacturers !!!
ILIFE V5s Pro : €149.99 instead of €199.99 the 17 / 07 / 2018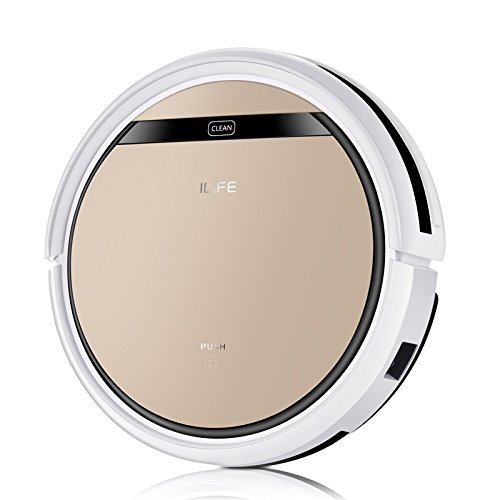 Reference in the still very confidential world of robot vacuum cleaners, the ILIFE V5s Pro robot vacuum with water tank and broom, wet and dry cleaning, will be offered on July 17, 2018 at the exceptional price of 149.99 €, i.e. 25% reduction.
Please note, quantities are limited and will only be marketed by the manufacturer on its official page.
iLife V8s: €207.99 instead of €299.99 the 17 / 07 / 2018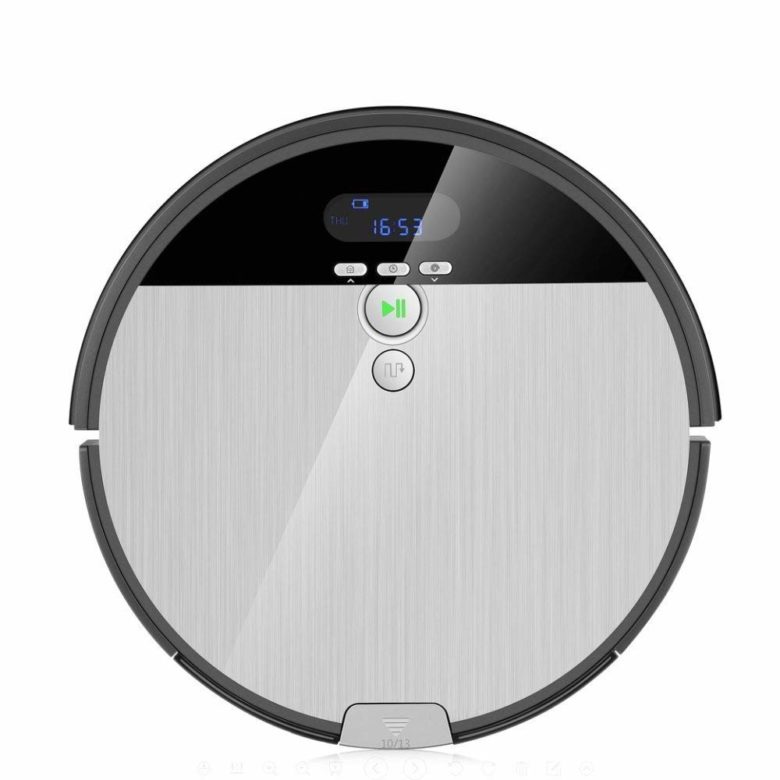 The big brother of the V5s Pro, the ILIFE V8s robot vacuum offers the same features with the addition of scheduled cleaning, a brand new advanced pet hair cleaning technology, and a large 750ML capacity dust box that traps more dirt with each cleaning and reduces the frequency of emptying.
Please note that the flash sales will take place on July 17, 2018 and you will find this robot vacuum cleaner only on the official page from the manufacturer on Amazon.com.
YI Technology - 720p surveillance camera : €20.99 instead of €29.99 from 16/07/2018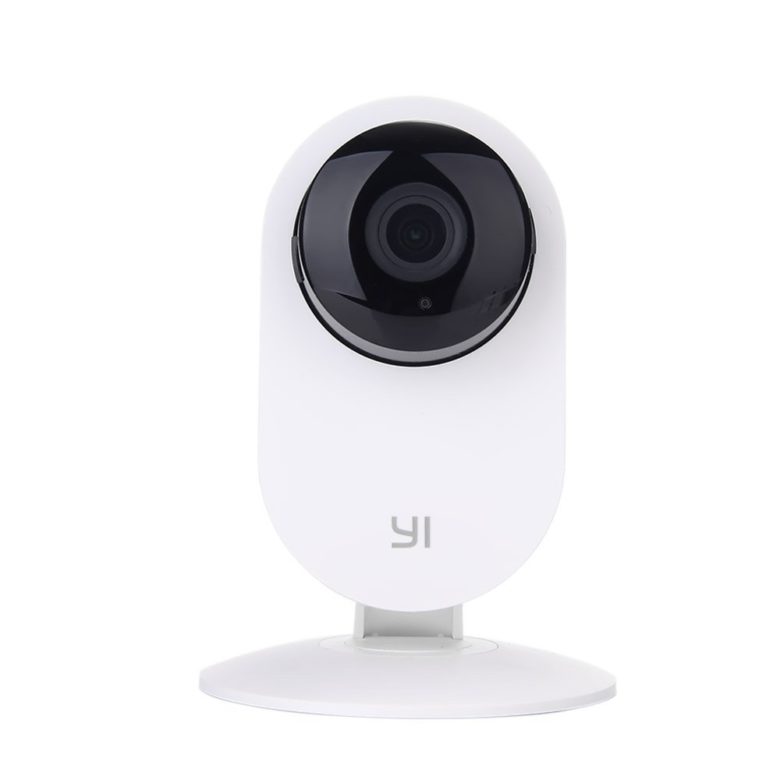 This YI Technology IP surveillance camera allows you to inexpensively monitor your home anytime, anywhere. Enjoy a wide-angle view of 111 ° in 720p HD resolution and advanced night vision for optimal clarity even at night, with a viewing range of up to 3 meters. Enter code PRIMEIP1 at checkout if the discount does not appear or if you are purchasing it outside of a flash sale.
Note that these cameras are also available in 1080p pack at a price of 129.99 €.
YI Technology - 1080p Outdoor Security Camera : €54.99 instead of €70.99 from 16/07/2018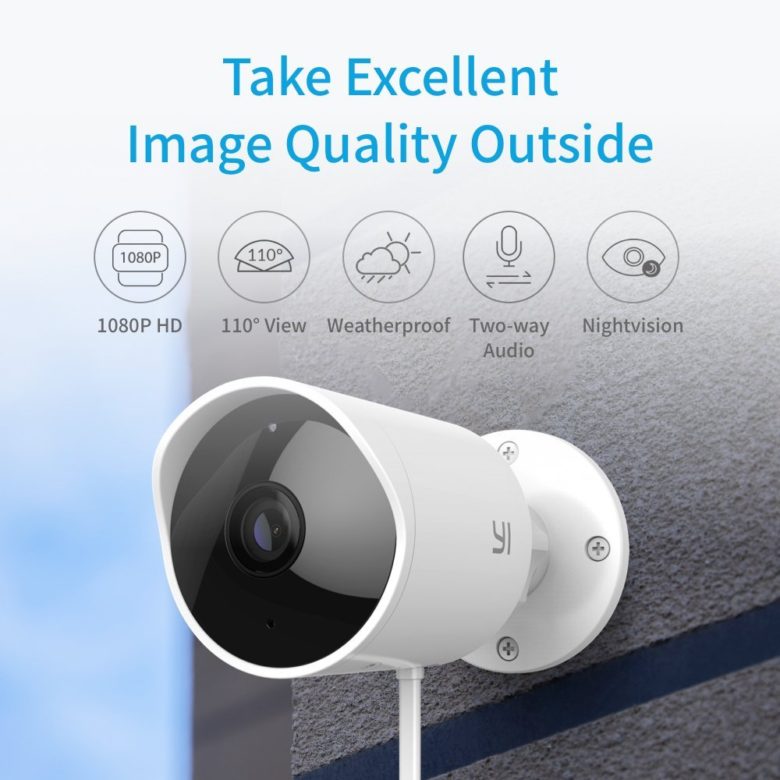 The YI Technology 1080p outdoor camera is IP65 rated is the low cost answer to your outdoor surveillance needs. It records clear images in 1080p resolution, rain or shine, in broad daylight or in the dark of a pitch black night, to keep you safe. The 110 ° wide-angle lens with a focal length of 3.9mm offers an ideal viewing range with vivid and bright images. With the included stand, you will be able to adjust the camera in any direction. Thanks to its 12 infrared LEDs, it offers excellent night vision up to 15 meters. Adjustable settings allow you to receive alerts right on your phone, only when you want them.
Blink - 720p HD IP camera with motion sensor and free cloud : €99.00 instead of €169.99 for the duration of Prime Day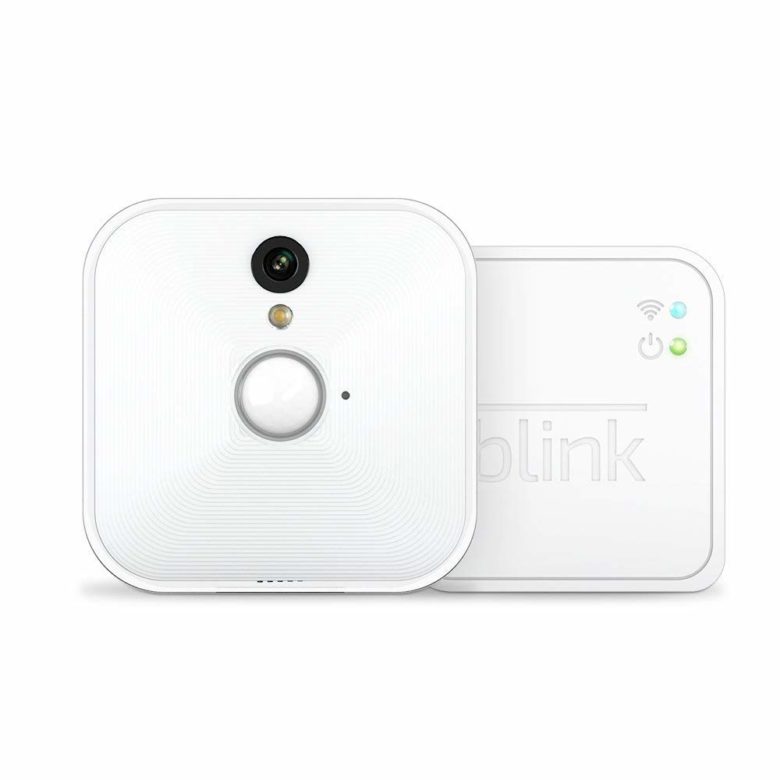 Ultra affordable and easy to install, you can use it to protect your entire home. The Blink HD 720p camera is battery powered and completely wireless, so it's easy to place and move around in any indoor environment. 720p HD video capture ensures clear vision by minimizing blur and distortion. In addition, the system includes a motion detector and the cloud storage service is free! And, of course, you can control your Blink cameras with your voice thanks to Alexa, Blink being part of the eco-system Amazon. Short! We would only recommend you this Blink camera with a really excellent price / quality ratio.