On this first day of deconfinement, Ecovacs Robotics comes back to us with three tempting good plans. The Chinese market leader for robot vacuum cleaners Indeed offers us its famous Deebot at great prices, promotions not to be missed now that we will have a little less time to clean! We take stock ...
Deebot Ozmo 920 at 347 €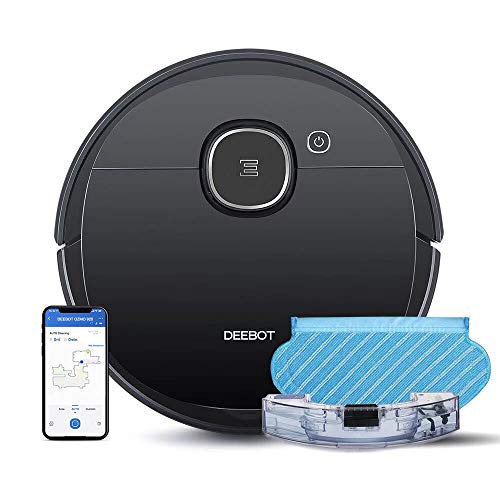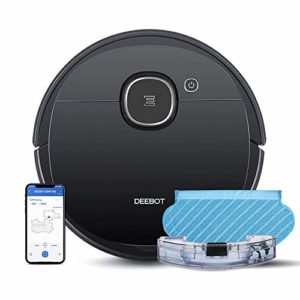 He is one of the undisputed stars of the Alexians: the Deebot Ozmo 920 !
Ce 2-in-1 robot comes to the end of everything thanks to its 24 L / s suction and its floating brush that works miracles. Redoubtedly efficient with its millimeter navigation animated by a Laser rangefinder and technology Smart Navi ™ 3.0, the Deebot Ozmo 920 is also by far the quietest in its class.
In short, this high-end robot vacuum cleaner from Ecovacs is one of the best quality / price ratio this year again, as evidenced by our test and more than 9 months of use by two members of our editorial staff.
476,99€
In stock
Refurbished from 1
August 14, 2022 4:17 a.m.
Deebot Ozmo 905 at 303 €
This is the new iteration of the already very successful Ozmo 900. As a worthy successor, the Deebot Ozmo 905 is him too very effective with its precise laser rangefinder navigation and technology Smart Navi 3.0 ™. In addition to a very modern look and a pearly white for the most beautiful effect, this 2-in-1 robot is equipped with high-performance technologies allowing it to ensure precise, methodical and efficient cleaning.
Although it lacks some options such as the ability to select multiple rooms or a silent mode to mop, its build quality and his interesting price positioning make it a great compromise for those who don't want to spend $ 500 on a robot.
Not available
August 14, 2022 4:17 a.m.
Ecovacs Deebot 605 at € 183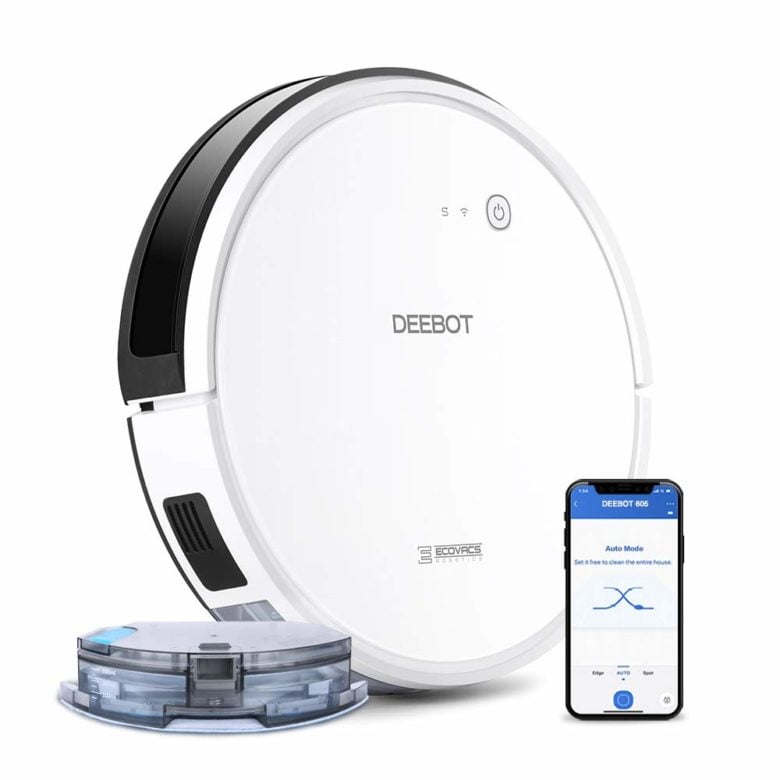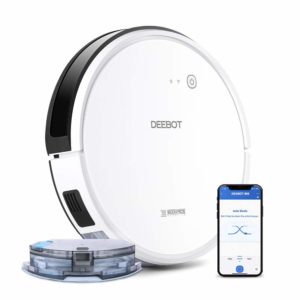 Le Deebot 605 is between the Deebot 502 and the 715. Offering systematic zig-zag navigation, it is effective on hard floors as well as on carpets thanks to its four cleaning modes, including a max mode ideal for picking up hair, animal hair and other debris ... and a function of mop washing !
Although it does not offer a laser rangefinder or mapping, this 2-in-1 robot is also precise and very easy to use thanks to the Ecovacs Home application. Alexa, this robot has a Excellent value and has already won over a lot of community members looking for a cheap, yet effective first robot.
219,00€
319,00€
In stock
August 14, 2022 4:17 a.m.