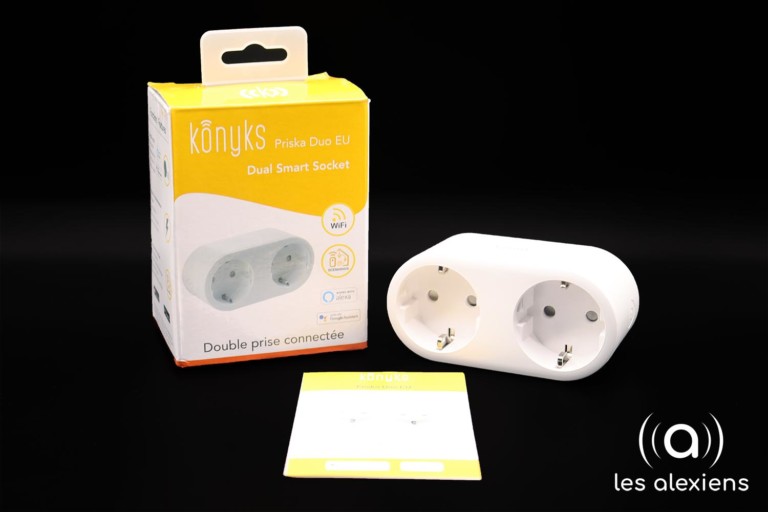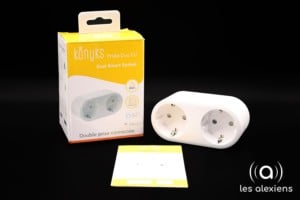 Today we offer you a more than interesting offer on the double socket Konyks Priska DUO tested here.
More information, it allows to split a wall outlet and of course to connect it. a space saving without taking too much since it is more both discreet and compact.
Embedded in a consumption monitoring system, it can of course be controlled via its application and can be controlled by voice with voice assistants Amazon Alexa et Google Assistant. It will therefore be a breeze to turn on or off a lamp, its television so as not to leave it on standby, on demand or with routines so that everything is done automatically without you having to think about it.
Konyks products, a French company, are a guarantee of rigor and their installation is very simple.
PRISKA DUO EU - Pack of 2 connected double sockets
Price as of: August 12, 2022 15 h 48 min