Your cameras and connected doorbells Ring will they soon be able to recognize your face? It is quite possible, not to say probable, as the rumors that have been circulating on this subject for months are persistent. Already criticized for its numerous agreements with the police - Ring works with 1 units, mainly in the United States - and some firefighting services, the subsidiary ofAmazon do not hide their ambitions and leave the door open by simply answering that it innovates "Frequently according to customer demand". An ambition recently confirmed by a survey sent to some beta testers of the brand's cameras and obviously intended to take the temperature.
Facial recognition, a feature like any other?
Once again, the company is particularly exposed for one simple reason: it belongs to Amazon. If the media make it fat, it should still be noted that Ring wouldn't be the first, far from it, to offer such systems. Many of its competitors have already used it, foremost among which we can cite Google and its Nest, Wisenet and Honeywell products.
On our side of the Atlantic, a very French startup already offers this system: Netatmo. We saw this during our Netatmo Welcome indoor camera test, facial recognition is widely developed and brings a real everyday comfort of use by notifying us which people are present in our home or by triggering an alarm if a face is unknown. Our Roborock S6 robot vacuum had also been detected as a domestic animal during our tests ...
According to the Ars Technica website, which reveals the information, Ring would also consider using facial recognition to perform object and face detection, audio detection, or the presence of a car thanks to the license plate recognition. Features that would allow "Activate alarms and ward off potential criminals", according to a spokesperson for the brand who made it clear that "These features are not available on Ring devices, but are already available on similar products from other device manufacturers."
Confidentiality at the heart of concerns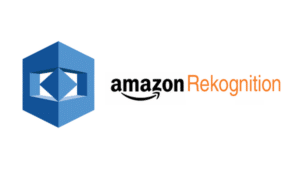 Si Amazon clarified, in a January 6 letter to the US Congress (PDF), that it does not currently use such technology, and in particular its Rekognition platform, it has however not ruled out doing so in the future by declaring that if its customers want "These features in Ring security cameras, we will only release these features with thoughtful design, including privacy, security and user control, and we will communicate clearly with our customers when we introduce new features.".
This type of system is in fact not without raising questions concerning the data confidentiality. After being pinned down by some media who discovered that a handful of European employees of the brand could consult our recordings in order to improve its system, Ring has taken matters into its own hands and has recently reassured its users about the safety right down to its application.
« Like many businesses, we engage with our customers on a regular basis to better understand the types of products and features they might find useful. Privacy is fundamental to us, and all of the products and features we develop include strong privacy protections and provide customers with privacy controls " recently said a spokesperson for Ring. Very relative controls for the moment, it must be admitted, but which seem to be at the heart of the concerns of the manufacturer of connected cameras.
As fans of new technologies, at Les Alexiens we look forward to discovering such systems. If we remain vigilant about the use of our data, facial recognition could indeed bring us ever more security and comfort in the use of our home surveillance devices. After the scandals of its last years, in particular that of Facebook and Cambridge Analytica, it seems fairly obvious to us that the GAFAMs will carefully avoid risking bad advertising of this type again.