The American specialist in breathing machine returns at the start of the year with the release in France of its latest entry-level model: the new iRobot Roomba i3 + ! Launched in the United States a few months ago, this new robot comes to expand the famous Roomba range and "Deliver not only exceptional cleaning performance, but also better customization and control over cleaning" according to Keith Hartsfield, vice president of iRobot.
iRobot Roomba i3 +: design and performance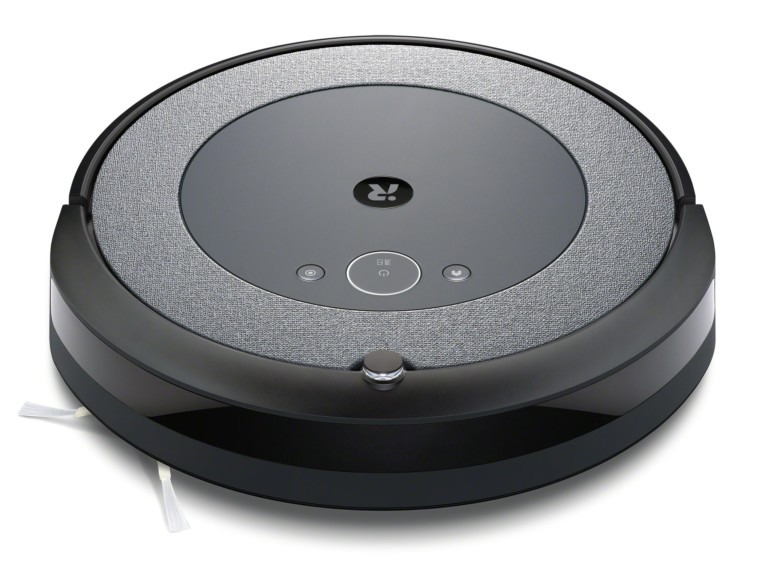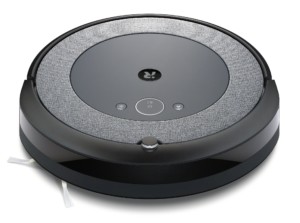 The first thing that we notice is undoubtedly the discreet appearance of the device. the Roomba i3 + adorns itself with a new, more elegant design than its predecessors with, in particular, a "fabric effect" front panel avoiding fingerprints and attracting less dust. An excellent idea because, residing permanently on the ground as close as possible to the dirt, our robots have an unfortunate tendency to cover themselves with dust.
Efficiency level, the Roomba i3 + promises us outstanding performance and up to 10 times that of the Roomba 600 series. Based on systematic navigation, it is able to meticulously clean all surfaces in a linear fashion, whether it is hard floors or rugs and carpets. . A cleaning that promises to be very effective, as always with iRobot, thanks to in-house technology in three stages based on a system of double multi-surface rubber brushes particularly effective on domestic animal hair. The device also resumes the highly efficient in-house Dirt Detect ™ technology which allows it to detect particularly dirty areas with the help of a sensor and to particularly insist on it.
Although not equipped with a camera and therefore the ability to map, the Roomba i3 + nonetheless remains intelligent thanks to the iRobot Genius platform that allows it to evolve and become smarter over time. It is obviously equipped with a high performance filter capturing 99% of allergens and able to return to recharge on its own before resuming its cleaning cycle if not completed.
Like the brand's other connected models, the iRobot Roomba i3 + is of course compatible with voice assistants and, whether it is Google Assistant ou Amazon Alexa, a simple voice command to ask Roomba to start cleaning, to interrupt it or to return to the station. A real plus on a daily basis!
Forget about your Roomba for several months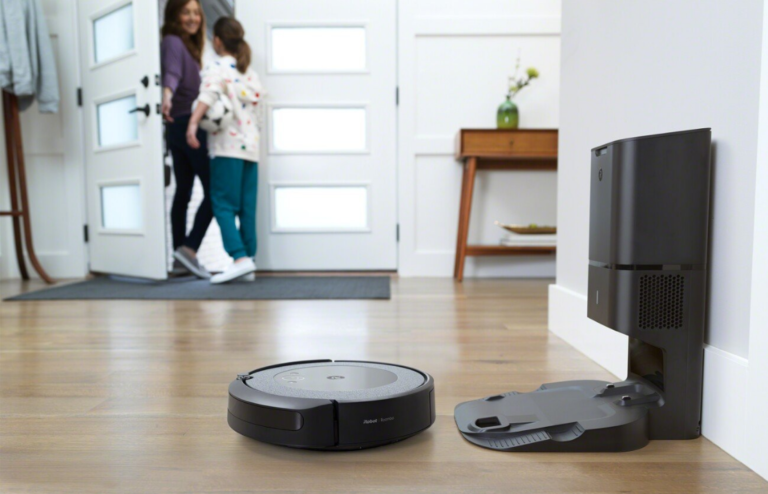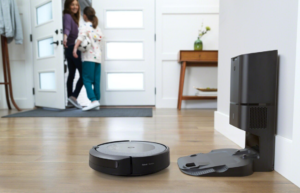 Like the vacuum cleaner iRobot Roomba i7 + tested here or the very high-end Roomba s9 +, the Roomba i3 + is equipped with the Clean Base ™, an automatic emptying station giving it a battery life up to 60 days.
Un comfort usually reserved for the most expensive robots which allows you to fully rest on the device without having to think about emptying its dust container after each passage. Equipped with a AllergenLock ™ airtight bag Composed of four layers of anti-allergenic materials, it retains 99% of pollens and mold that would escape by emptying the bin into your trash and therefore helps to maintain a healthy environment. An interesting novelty that places this new robot in the top of the range entry level and finally makes this really practical accessory accessible at a much more reasonable price than usual.
Offered at € 699
, the vacuum cleaner
iRobot Roomba i3 +
is available in France
from today on the brand's website
and can also be purchased without the Clean Base ™ from € 449. It will also be available from partner distributors by the end of the month.
340,90€
459,00€
In stock
9 new from € 340,90
Refurbished from 75
August 15, 2022 11:43 a.m.
538,16€
729,00€
In stock
9 new from € 538,16
Refurbished from 57
August 15, 2022 11:43 a.m.