Well there are now millions of us using voice assistants on a daily basis and robot vacuum cleaners, a sweet dream remains with many of us: own a real robot. A geek's dream, maybe, but a dream on the way to coming true, that's for sure. If it was once science fiction, the domestic robot will indeed end up becoming reality as Samsung confirms to us today on the occasion of the CES 2021.
Although showing a certain delay with Bixby, its voice assistant, the Korean firm yesterday thwarted all forecasts by unveiling its vision of the future with a kind of voice assistant capable of moving alone. Samsung Bot ™ Care, and a fascinating domestic robot straight out of our wildest dreams: the Samsung Bot ™ Handy. Let's see what it is!
Samsung Bot: and the Robot was!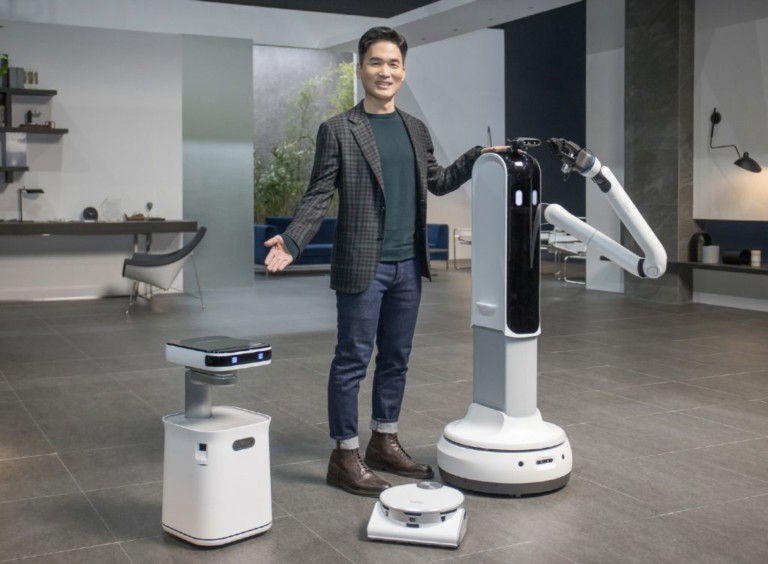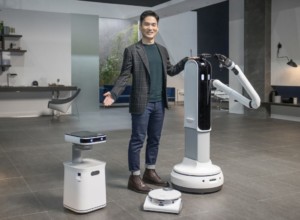 If artificial intelligence and robotics have been at the heart of innovations for a few years now, Samsung has undoubtedly just unveiled the most innovative of its solutions to date by presenting yesterday, during CES 2021, its first real domestic robots : the Samsung Bot Handy, Bot Care, and the JeBot 90 AI + robot vacuum cleaner!
Obviously, the company is not the first to imagine revolutionizing our daily life through the robotic prism, but it is clear that the presentation was more than fascinating ...
Three robots… and much more!
Samsung Bot Care: the voice assistant becomes mobile ...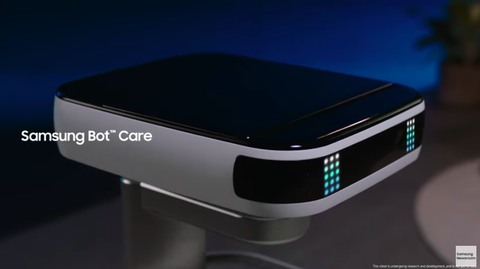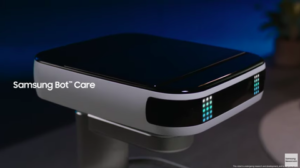 Remember, five minutes the Tomy ding bot of your childhood… Imagine him able to speak to you and answer you as he knows how to do. Alexa, or to a lesser extent Bixby, and all this life-size. Because, this time, it is not a question of a toy, nor of a "simple" voice assistant, but ofa real robot capable of moving to assist you on a daily basis.
Responding on behalf of Samsung Bot ™ Care, the first model unveiled by the electronics giant is a kind ofAmazon Echo show 10 on casters. As we know, the Lab 128 ofAmazon has been working on the Vesta project for a long time, but Samsung is now stealing the show by presenting the first voice assistant capable of moving around on their own.
While the company does not wish to comment on its progress with Bixby, which seems more than necessary to bring this product to market, its video gives us hope that this "very near future" will be. Because, we must admit, seeing all this in pictures puts stars in our eyes ...
Samsung Bot Handy: the ultimate robot?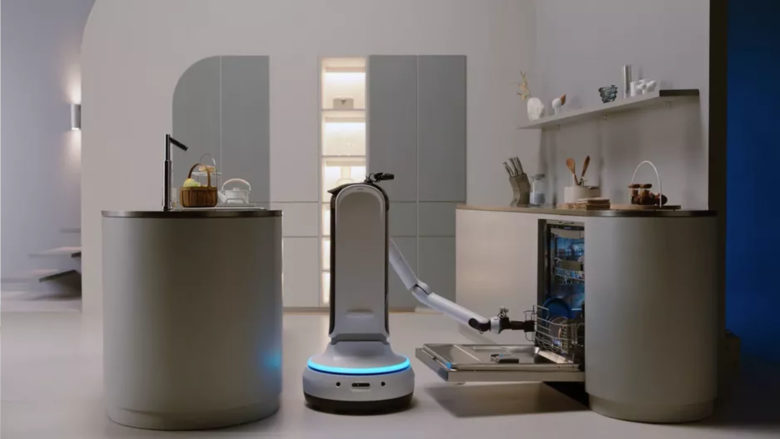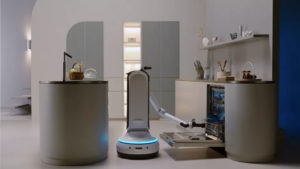 Always more? Yes, clearly, the Asian electronics leader wants to go even further and we can only congratulate ourselves on that. Fascinating, not to say astounding, the Samsung Bot Handy is a real robot, a dream come true, a big "need" for the home automation geeks that we are!
Although its features are not at all humanoid, a voluntary choice, this robot seems more than ever close to our Grail, namely the assistant capable of doing everything for us. All? No, maybe not, but the most thankless tasks like raising the table, filling the dishwasher, etc. Sprawled out in our sofas, he could even serve us a good glass of wine! When? Here too, Samsung evokes "a very near future".
Samsung JetBot 90 AI +: finally a robot vacuum worthy of the name?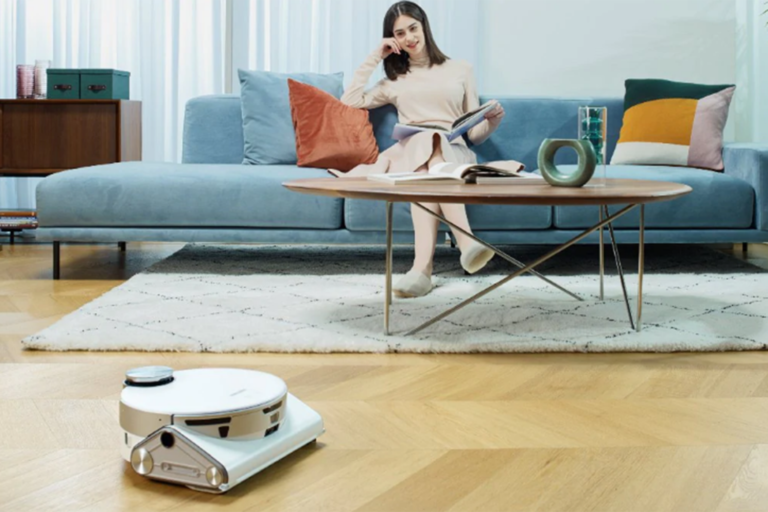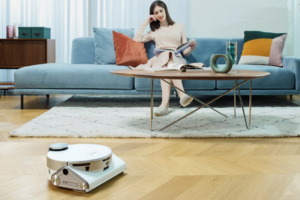 This one, on the other hand, will be available as of this: the vacuum robot Samsung JeBot 90 AI. After a few unsuccessful trials, the electronics giant seems to have resumed its collaborations with another major manufacturer and finally unveils a robot vacuum cleaner worthy of the name.
Equipped with a camera and doped with artificial intelligence, the Samsung JetBot 90 AI will be marketed in 2021 and will offer, like all new Roborock S7 unveiled yesterday, a automatic waste collector allowing you to fully rely on it. Massive, its design may seem a little surprising, but its characteristics are promising… We will therefore be examining it closely very soon!