After release of SFR Box 8 with Alexa, the Altice group continues to develop its offer around vocal assistance with a prestigious collaboration. Already designer of the sound experience of Freebox Delta player, it is indeed Devialet who was entrusted with the development of two SFR HomeSound connected speakers including a Premium model. Products also offered by Vodafone in Spain which will include in-house voice assistants in addition toAmazon Alexa...
SFR HomeSound: two speakers with Devialet sound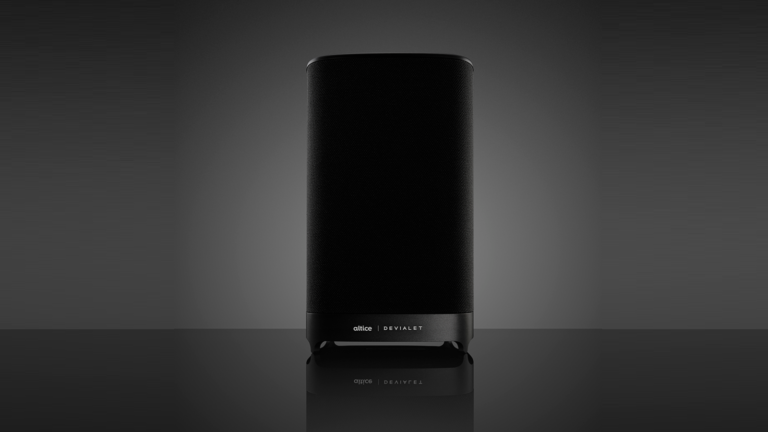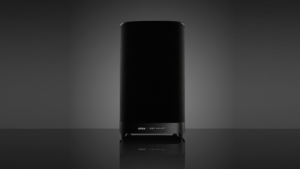 Developed by Sagemcom in collaboration with the prestigious French brand Devialet, the connected speakers SFR HomeSound and HomeSound Premium promise us to rediscover all the expertise of the company, which has become in a few years a reference in terms of sound.
With Devialet SAM®, SPACETM and AVLTM technologies, SFR promises us an immersive sound experience, deep bass et "The best possible sound reproduction". An entire program !
Two models are available, the standard SFR HomeSound speaker being equipped with three multi-directional speakers, while the SFR HomeSound Premium version has five for an even better rendering. It is possible to acquire two speakers and pair in stereo for "Absolute listening comfort" according to the brand. We can't wait to hear that ...
Amazon Alexa and OK SFR: two voice assistants to manage everything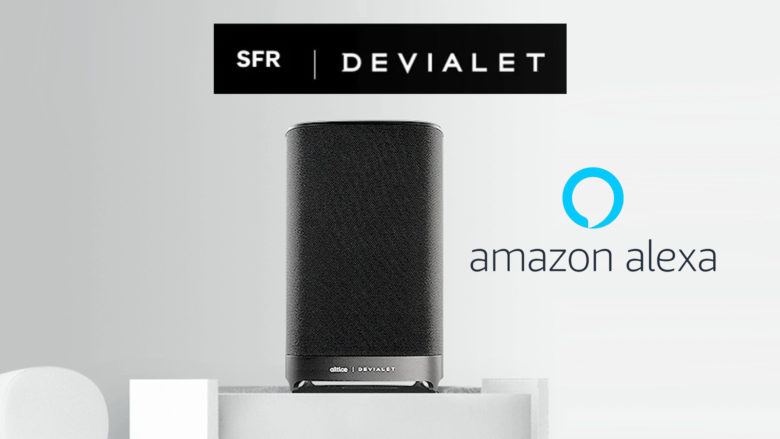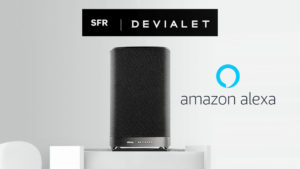 In the age of voice assistants, SFR HomeSound obviously propose Amazon Alexa to control your connected objects but also OK SFR. If we do not know who developed SFR's "in-house" assistant, it is a safe bet that, like other ISPs who have not said a word about it, it is technology. vocal of the American giant which is still used here. Anyway, this can only be a good thing since the two assistants will cohabit and collaborate to offer a maximum of service including the possibility of controlling the new SFR Box 8. If home automation is entrusted to Alexa, OK SFR will indeed be able to make calls and control SFR TV, a news that should delight ISP customers.
The brand offers SFR HomeSound from 169 euros for the standard model and 349 euros for the Premium version purchase. It is also possible to rent them from 5 euros per month for the SFR HomeSound (10 euros per month for a pair of speakers, and 10 euros per month for the SFR HomeSound Premium). A non-binding offer which can be interesting, let's hope that the sound is really up to the task and better than the Free player.
Vodafone also offers this speaker to its Spanish subscribers
As is often the case, the SFR product is also found at Vodafone which offers HomeSound, in Spain only for the moment, with the voice assistant. Atika. Also manufactured by Sagemcom, these connected speakers arrive at the two ISPs just a few weeks after the announcement by Orange of theabandonment of his pregnant Djingo which it had developed jointly with Deutsche Telekom. the prestige of Devialet and will the premium appearance of these models be enough to make them a success against the new Amazon Echo 4 or Google NestAudio? Response in the years to come ...