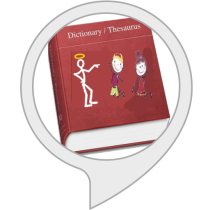 Hello Alexiens and Alexiennes,
Today we put a dictionary to our tests. And not just any dictionary ... That of first names. Hmm, for starters, activate the skill "dictionary of first names".
The dictionary description tells you how to submit your request: by asking for example what party do we want today, tomorrow, and even the one that was to be desired yesterday (Oops if you forgot to wish him his birthday…).
But you can also ask when do we celebrate Guillaume or Rémi as suggested in the description. You can also request information on a first name. The answer obtained is, let us say it, for certain first names tested rather precise and concise, but for others the declined history is surprising. Try with Jacques or Léo.
Now we let you go looking for information on your first name, or when to wish the birthday of your new / new friend….
By the way, for Alexa… When is his birthday?
Note: 4/5 - nice, but some first names are not recognized, especially if they are variants.