The connected doorbells are star products of home automation enthusiasts and, in particular, users of smart displays such as Amazon Echo Show. It must be said that in addition to being able to sound a chime on our speakers, we can display the image there to see who is in front of the door. Practice !
Eufy Security at 159.99 € or -20%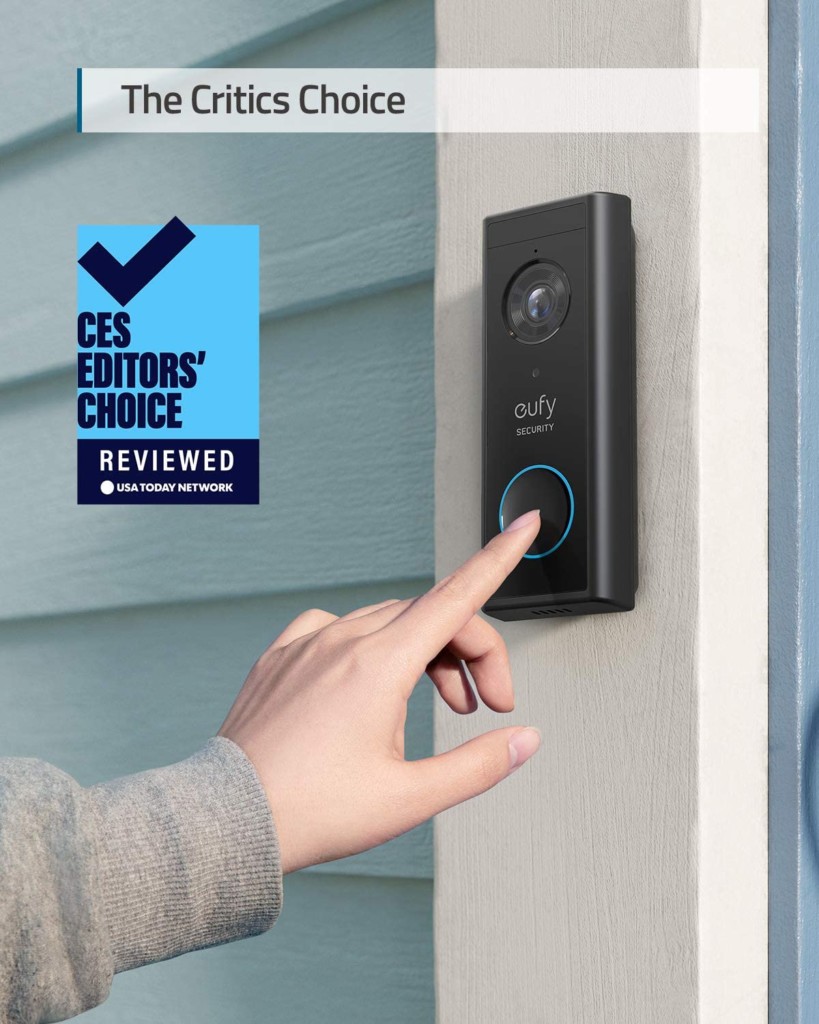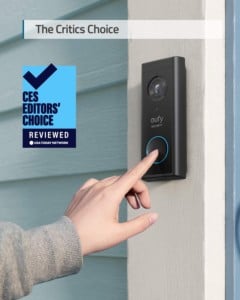 Thanks to its professional-grade lens and a 2K Sony sensor, the Eufy Security connected doorbell allows you to visualize your landing with a exceptional image quality and thus to see your visitors very clearly from head to toe thanks to a super wide angle in 4: 3, and this even in backlighting thanks to the WDR processing.
Visitors with whom you can interact thanks to a two-way audio system or automatically thanks to configurable instant responses. An interesting and rare option that will allow, for example, to give instructions to a delivery person if you are not able to pick up your smartphone.
If you are at home, you will undoubtedly hear the chime placed in the HomeBase 2 or that of your speakers Amazon Echo, the Eufy doorbell being compatible Alexa and allowing to display the live video stream on a Echo Show.
Storage level, unlike many devices of this type, you will not have to pay more here since storage is carried out locally on HomeBase 2 provided. Offering a 6 months battery life, you can also choose to directly link the doorbell to your old power supply and even add other video doorbells on your different doors.

129,99€
In stock
August 15, 2022 10:25 a.m.
199,99€
In stock
2 new from € 199,99
August 15, 2022 10:25 a.m.