We will soon present them all in detail, but after months of use we can already tell you: Ring connected doorbells are the best on the market! For users ofAlexa, in any case, they are the most complete and efficient. Amazon, who owns the brand, now offers several models at reduced prices, now is the time to take an interest ...
Ring 3 at € 159 instead of € 199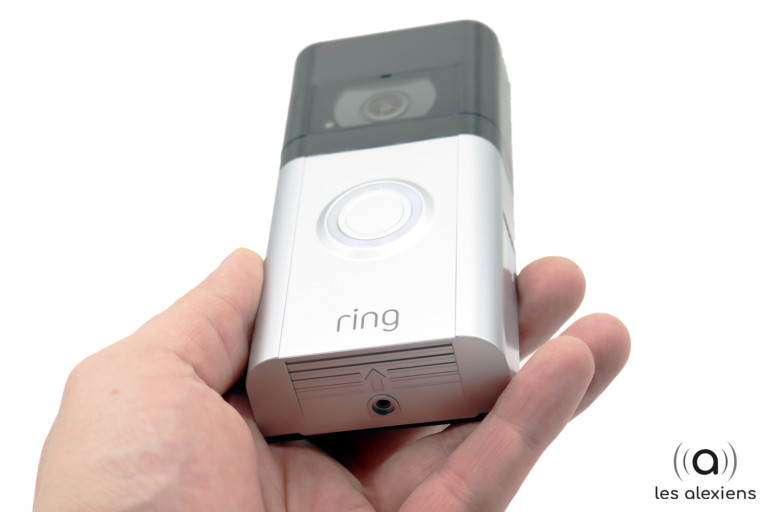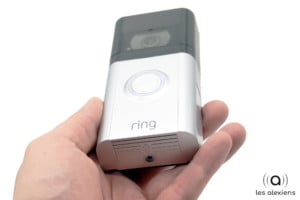 Earlier this morning, we presented our Ring Video Doorbell 3 review and test which completely satisfied us. Good news, it is on sale today!
With the 3rd Generation Ring, see and hear anyone on your doorstep, and talk to them wherever you are. Receive instant notifications when a visitor presses the button on your doorbell or triggers the built-in motion detectors. With our new Advanced Motion Detection and Nearby Motion Detection Zone features, you can customize your motion settings to focus on specific areas and conserve battery life on your Video Doorbell 3 by receiving only desired notifications.
€179,00
Not available
5 new from € 179,00
July 3, 2022 11:18 a.m.
Updated: July 3, 2022 11:18 a.m.
Ring Door View Cam at 99 € instead of 129 €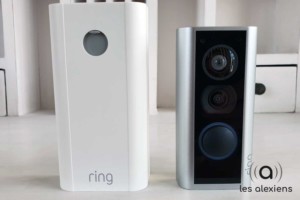 Offering the same features as the Ring 3, with the addition of door knock detection, the Ring Door View Cam is ideal if you have a peephole. Indeed, it comes to replace it without rendering it inoperative since it is at the same time a peephole with direct optical visualization, CCTV camera and connected doorbell.
This model has all the characteristics of Ring bells with a beautiful metal finish. We will present a review of the RIng Door View Cam shortly but know that we have been using it for almost a year and that we are delighted!
Not available
July 3, 2022 11:18 a.m.
Updated: July 3, 2022 11:18 a.m.
Ring Doorbell Pro at € 229 instead of € 279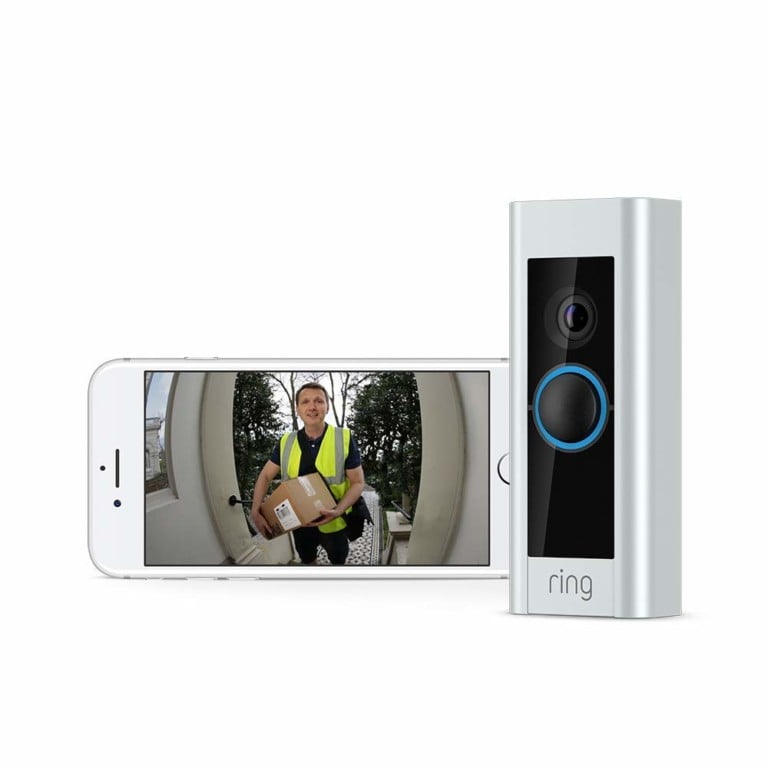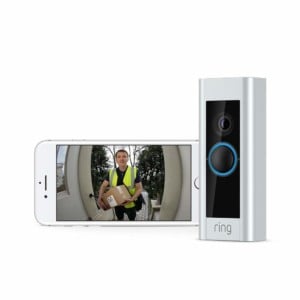 It is the most powerful of the range: the Ring Video Doorbell Pro! With its excellent picture quality in full HD 1080p, she obviously has all the characteristics of her little sisters. Connected to an existing doorbell so you never have to charge a battery, it offers 4 facades and a superb brushed aluminum finish to best match your home.
Connected to your 2.4 GHz or 5 GHz Wi-Fi, it allows easy surveillance, and is insured free of charge against theft like all the brand's models! Of course, it is fully compatible with Alexa and you can be notified of the slightest movement or ringing with a direct display on Echo Show or Echo Spot.
Not available
July 3, 2022 11:18 a.m.
Updated: July 3, 2022 11:18 a.m.