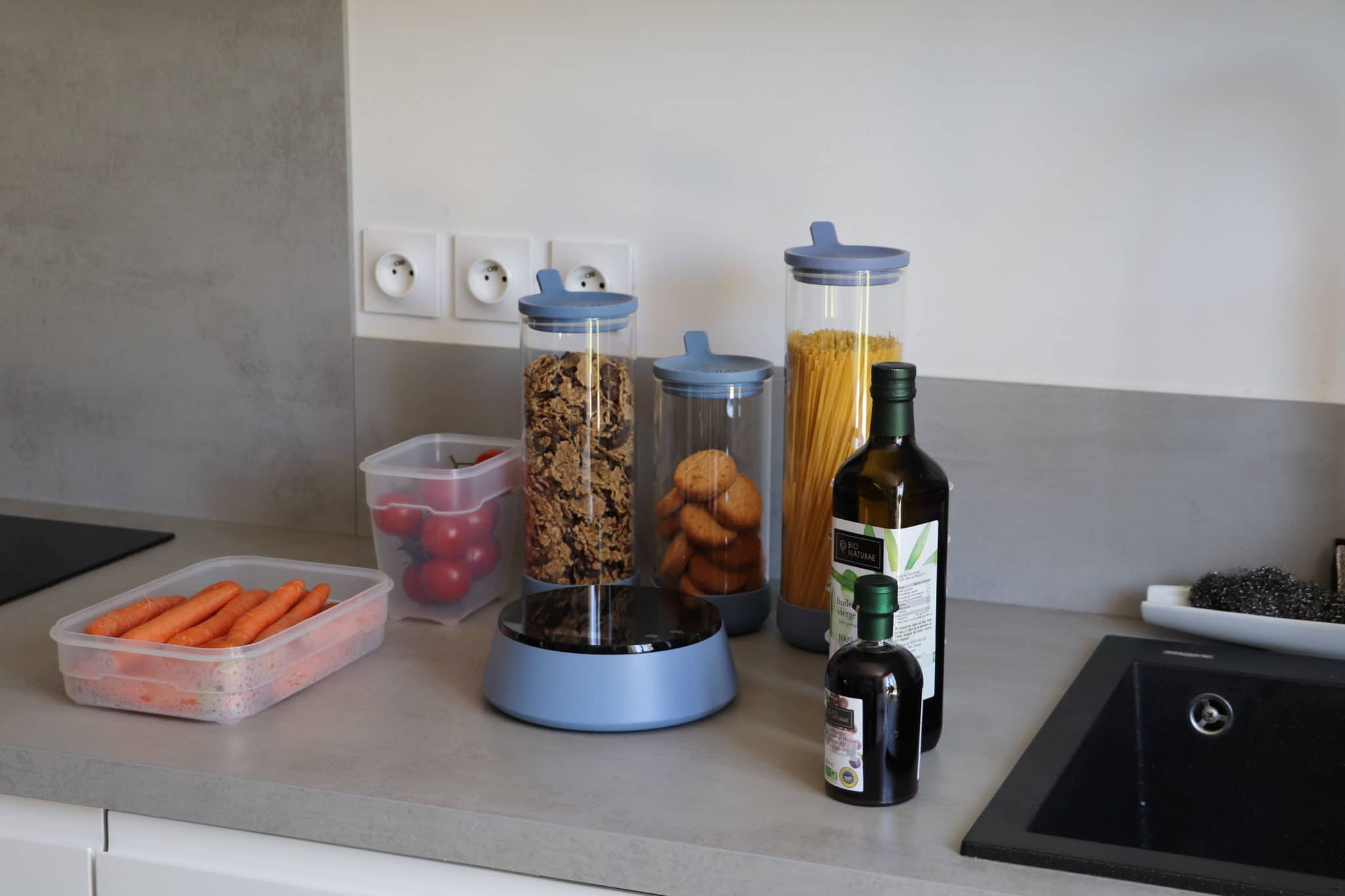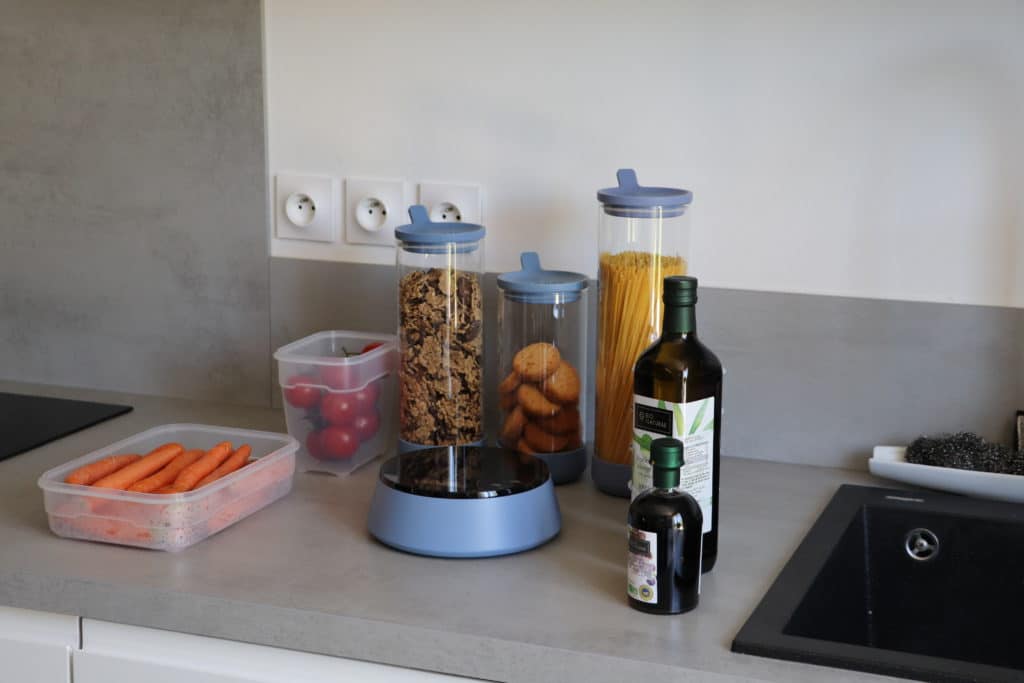 Some members of our community are already aware of this project: SquiKit ! And, to read their first comments, all seem excited by this promising project. But what exactly is it all about?
SquiKit is not only the name of the product, but also that of a company founded in 2019 by three friends, including Grégory Meunier (co-founder and president) with whom we were able to speak.
Almost exclusively for Les Alexiens, he agreed to lift the veil a bit on their very first product: a connected object intended to simplify the management of our food supplies. SquiKit aims to become our food inventory management assistant, with the support of our voice assistants: Amazon Alexa and Google Assistant.
In order to achieve this ambitious as well as attractive project, the commercial release of which is expected in February 2021, the company is launching from today a crowdfunding operation on the KissKissBankBank platform in the hope of raising the 30.000 euros needed to put its product into production. A project that we support and that we wanted to present to you as soon as possible ...
SquiKit: an intelligent and connected food scale
SquiKit is the first personal assistant able to manage your provisions by measuring what you have left of pasta, rice and other grains or ingredients to the nearest gram. Its usefulness is obvious: to allow you to plan your races and never miss a thing. Even better, SquiKit can even help you prepare meals onions based on your stocks! A clever system which, we are convinced, will quickly find its place in our connected homes. Alright, ok, but how does it work?
SquiKit: how does it work?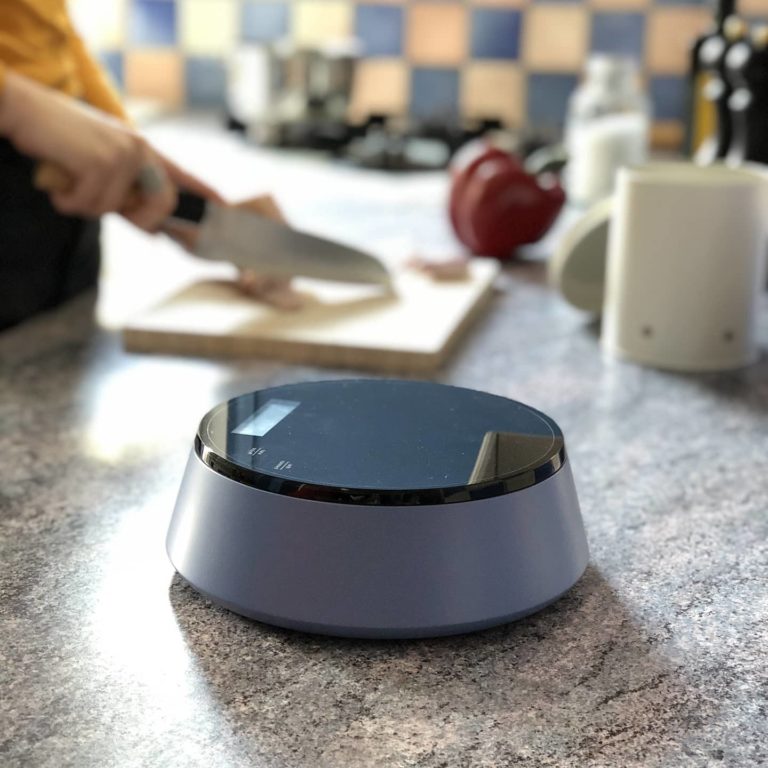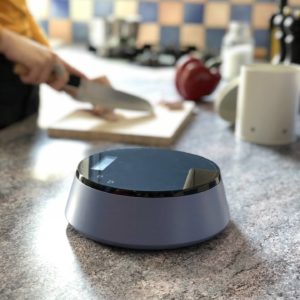 It's very simple, you just need to place a container filled with the product you want to track on the SquiKit Pad to establish the quantity. Real brain of the system, this connected food scale will work thanks to SquiKit glass containers provided with chips in their base, but also with U-Tags based on RFID technology that you just need to stick on your jars and other containers. An ecological and sustainable solution, since your containers will be reusable indefinitely.
Concretely, you will just have to put your container on the SquiKit Pad and the RFID chip will activate a recognition and then record the remaining stock of each product in the application. SquiKit. After each use, you just need to briefly put the container down so that the remaining quantity is updated.
As this is a cloud application, your stocks will therefore be accessible from anywhere and you can consult them warm in your car in the supermarket parking lot, or directly on the shelves while shopping. Awesome, isn't it?
"An ecological and sustainable solution, since your containers will be reusable indefinitely. " The Alexians
For what use (s)?
SquiKit aims to simplify day-to-day stewardship. If its food use is obvious, you could just as well use it to manage your stocks of laundry and household products. For customers ofAmazon who knew the " dash buttons", It is in a way its version 2.0. More intelligent, U-Tags will allow you to manage all of your products, whatever their brand or even their origin. These chips can indeed stick to any support: metal, plastic, etc. The device can withstand the cold of refrigerators and freezers, and can also be put in the dishwasher!
But, that's not all, SquiKit also thought about a phenomenon that we all know: the lack of inspiration. You do not know what to eat? The application will suggest recipes based on your stocks and their expiration dates! We are close to genius, right?
In short, SquiKit will allow us to:
calculate our consumption and so send alerts to report an upcoming out of stock.
alert us by notification push of expiration dates in a neighboring time. .
nous propose recipes according to available stocks or according to the approaching expiration dates.
create shopping lists,
consult this information via our voice assistants...
A connected system Amazon Alexa and Google Assistant
For the avid users of voice assistants that we are, it goes without saying, and SquiKit understood it well, they had to connect their application to the main voice assistants on the market and make compatible Amazon Alexa and Google Assistant their ingenious system!
If at first, the interaction with Alexa will not be multimodal, Grégory Meunier having told us that he has so far chosen to focus on the proper functioning of his skill Alexa and its Google audio action, an evolution is already planned!
Concretely, when the product is expected to be released in February 2021, our voice assistants will therefore allow us to consult:
stock management,
race list management,
the recipes.
If, like us, you have been convinced by what you have read, we invite you to participate as soon as possible in the crowdfunding launched this morning on the platform. KissKissBankBank. Supported by Bpifrance and the Île-de-France Region, there is no doubt that the project has a bright future ahead!
The Alexiens wish Gregory Meunier and the entire SquiKit team good luck for their crowdfunding campaign. Although we have no doubts that this crowdfunding is a success, we hope that they will succeed in carrying out this innovative project under the best conditions and we are already looking forward to presenting their product to you!