Hello everyone ! Today, the editorial staff of the Alexiens decided to take an interest in an important subject: children! As you surely know how we do them, we will go directly to their interaction with Alexa. But this article is also true for other AIs, especially those responding by name.
Indeed, we have a lot of requests from members but also from journalists and doctoral students on the subject. How do children perceive Alexa ? How do they use it? Is it dangerous to let them use it? We will therefore try to provide an overview of these points, keeping in mind something that is sometimes easily forgotten: children are not as naive as we tend to think ...
How children perceive Alexa ?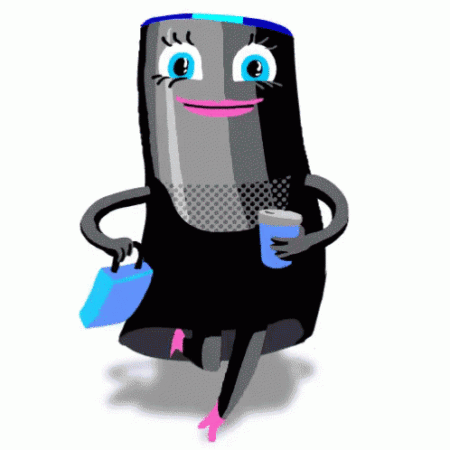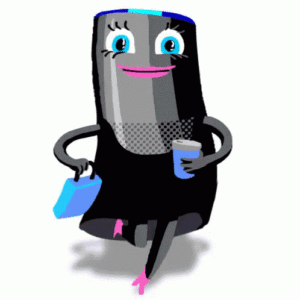 One of the first questions we are asked is: "don't the children take Alexa for one person ? ".
The answer is clear: no.
They answer us that "it is an artificial intelligence recording data in order to improve and answer our questions" (for the oldest) or "a machine, a computer ..." (for the youngest). They are therefore very good at balancing things out. We must not forget that they have been immersed since their birth in an over-connected society with Smartphone, PC, consoles, Internet, Smart TV… This type of connected product is therefore "normal". We are talking about children who for some have a smartphone from their 8 years old… The answer can be very different if we ask the same question to elderly people who have not taken this completely digital turn.
How will the children use it?
We will say that on this point, there is an important input: do they have their own enclosure or will they use the family enclosure?
For children with their own enclosure, we are quite close to adult use, but adapted to their interests:
Turn on or off the lights if their room has one,
Listen to music or the radio, often the same track on repeat ...
Put on nursery rhymes for the evening,
Various requests (translation, definitions, research for the school, etc.)
Play Skills
...
To this will be added very specific requests from children such as spending hours making him tell jokes, listening to the cries of animals or others.
For those who do not have their own speaker, the use will perhaps be less intense but we will still have requests relating to music, jokes, lights ... within the limits of the parents' patience. Yes, keep in mind that children are often monomaniacs and never tire of doing the same thing over and over again… And then start over with something else.
Children with their pregnant will have more intensive use. Until getting bored. Because it remains for them a nice gadget, which can end up without being used if it is not renewed. Yes, because our dear darlings are also users who do not forgive, unscrupulous testers ... If a skill does not please them, it does not go to the end. If it does not renew itself, it goes to oblivion so as not to come back ... Notice to developers who specialize in the niche: an activation of Skill is not an end in itself if it is only for a single use ...
Is it "dangerous" to let them use it?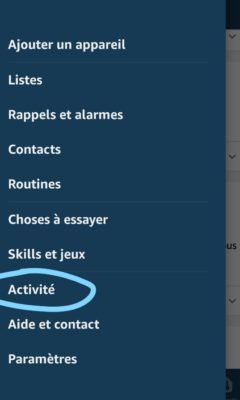 We can answer with another question: is it dangerous to let them use a smartphone? Go to a PC?
In our opinion, as parents for some of us, there is no danger per se, but good practices to be had and awareness-raising to be carried out. Surely you have parental controls on the PC or their phone, you can also monitor what your kids are doing with it. A parental control system exists in the USA (and is permanently present in the Kids echo) and should therefore soon arrive here.
Yes indeed, monitoring what your child is doing can be a solution to ensure the correct use of the Echo and the research carried out. To do this, you have access to the history of requests in the parameters ("activity" or even "parameters" of the desired device and "history"). You can also deactivate online purchases.
But you are going to tell us that this does not respond to the dangerousness, that it is a means of verifying the correct application of the good practices that you have requested. Yes, it's true. And it is wrong. Ah good ? Yes, this is wrong because like many things, parents are there to guide their children and instill in them good manners, a critical mind (which does not always mean protest) but also the security and the traps inherent in everything. . So their first protection is you.
Then the other point is always the use of data. Things that scare a lot of people. The examples of articles of data that have leaked are successful (even if you have to know how to read between the lines to see that it is data from requests and not from stolen conversations). So to reassure you, it is always possible to ask your child to put it offline if they are not using it.
But between us, if you let them go on the internet, have a phone connected, ..., the risk with Alexa is more than limited. And in all cases, it is less because of the absence of a trace in the form of a cookie on search engines, sites, ads on which they rain click in the middle of games ...
So in conclusions? Children are well aware that they are talking to an AI by asking it to play their favorite music, their favorite skill or turn on their light. As parents, it is necessary, as with any use of connected products, to take precautions and in particular to inform their children about the expected use. Some people still fear the data management aspect, but it's a much broader question, which would also make a great article. Many mistrust often stem from a lack of knowledge.