After connected garden and connected pool it too, two relaxation areas that we are not all fortunate enough to have, room for a room present in all accommodations: the bathroom! Here too home automation is installed to bring us ever more comfort, transforming this often cramped room into an ever more comfortable place that we will logically name the connected bathroom...
1 - Hydrao Aloe: save money with this colorful shower head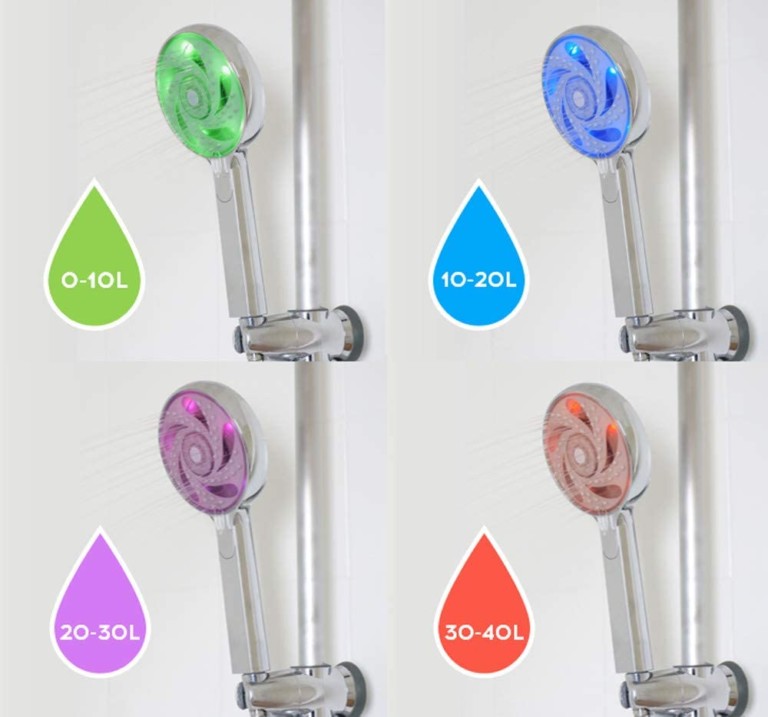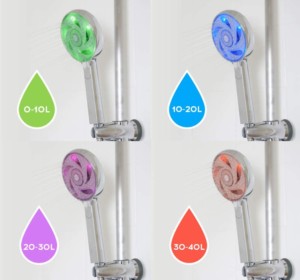 How many liters of water will Marie use to wash her long hair? Good question ! To which the smart shower head Hydrao Aloe will be able to respond thanks to its Bluetooth 4.0 connection ...
While a French person consumes an average of 60 L of hot water per shower, Hydrao suggests that we reduce this consumption to 18 L or 70% savings thanks to its application smartphone compatible iOS and Android.
How? 'Or' What? It's very simple, the knob changes color depending on the volume of water delivered to inform you of your consumption in real time. Rest assured, Hydrao Aloe, ecological and low consumption, is not terrorist so far and allows you to customize the consumption thresholds. Saving the last 200 showers in its memory, you just need to connect it from time to time to retrieve the data.
Offered at € 69.90 on Amazon. Fr
, the economical, ecological and connected shower head
Hydrao Aloe
isn't cheap, that's true, but it should pay off quickly if the whole family gets started!
€79,90
In stock
July 5, 2022 14:51 a.m.
Updated: July 5, 2022 14:51 a.m.
2 - Artforma: a connected bathroom cabinet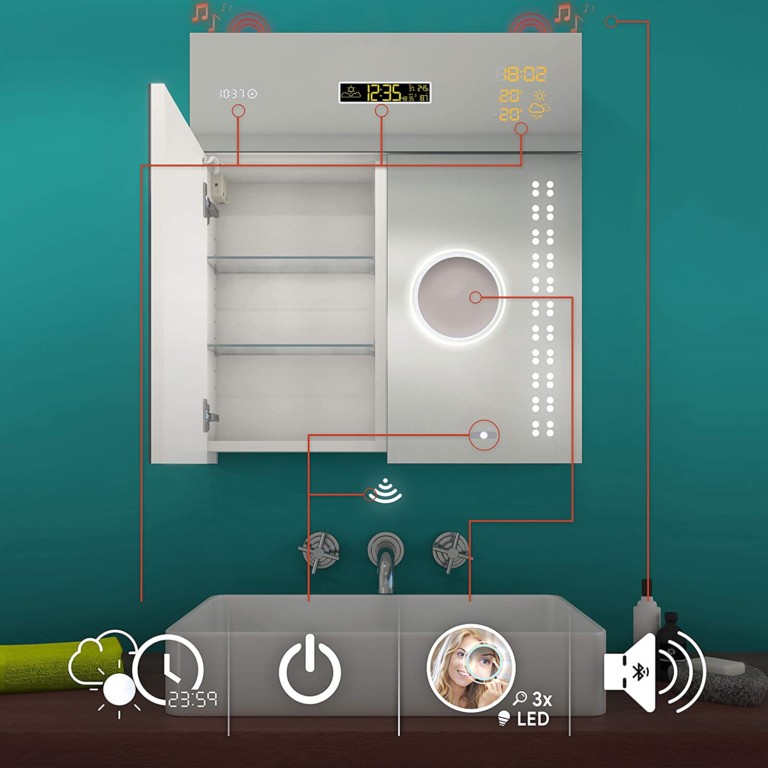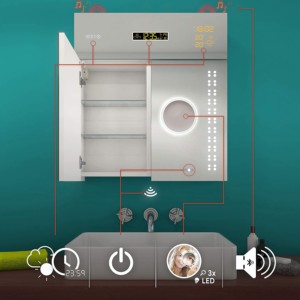 What if your bathroom cabinet, in addition to containing both traditional and essential hygiene products, also served as a clock, Bluetooth speaker and weather Channel? This is what offers us Artforma with this mirror cabinet completely covered with mirrors. Available in two sizes and three finishes, but also customizable to order, it is an attractive connected object!
On the upper part, you will find the area with a clock and the weather forecast. On the door, a magnifying glass area for Madame's makeup. But above all, the Artforma cabinet is equipped with a speaker that you just need to connect to your favorite voice assistant. Alexa, or Google Assistant, to listen to your music in the shower with powerful and perfectly distributed sound thanks to two efficient speakers. Equipped with tactile switches on its surface, it also allows you to control your lighting with your fingertips or to entrust it to its presence sensors. Smart!
Not available
July 5, 2022 14:51 a.m.
Updated: July 5, 2022 14:51 a.m.
3 - Oclean X pro: a connected toothbrush!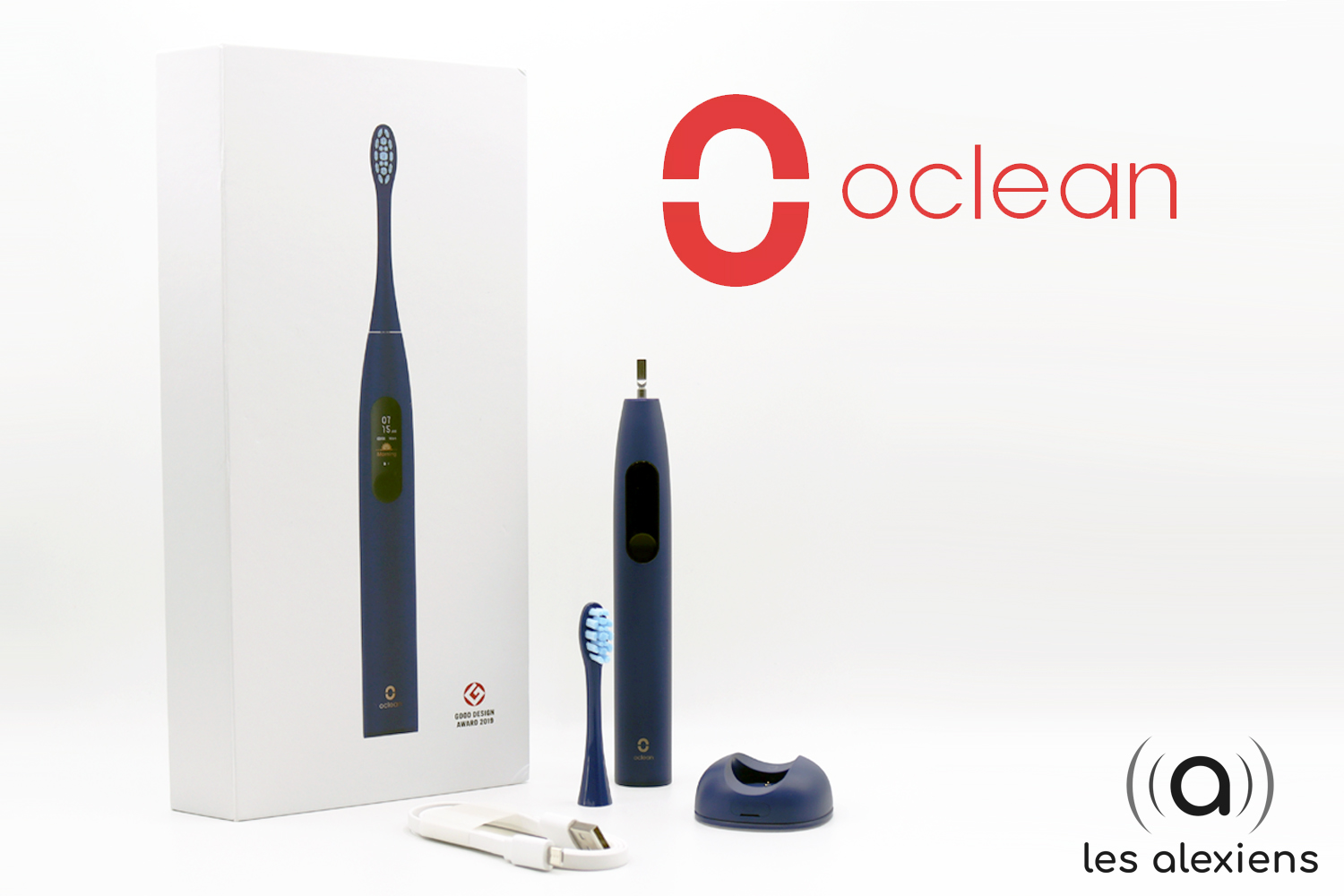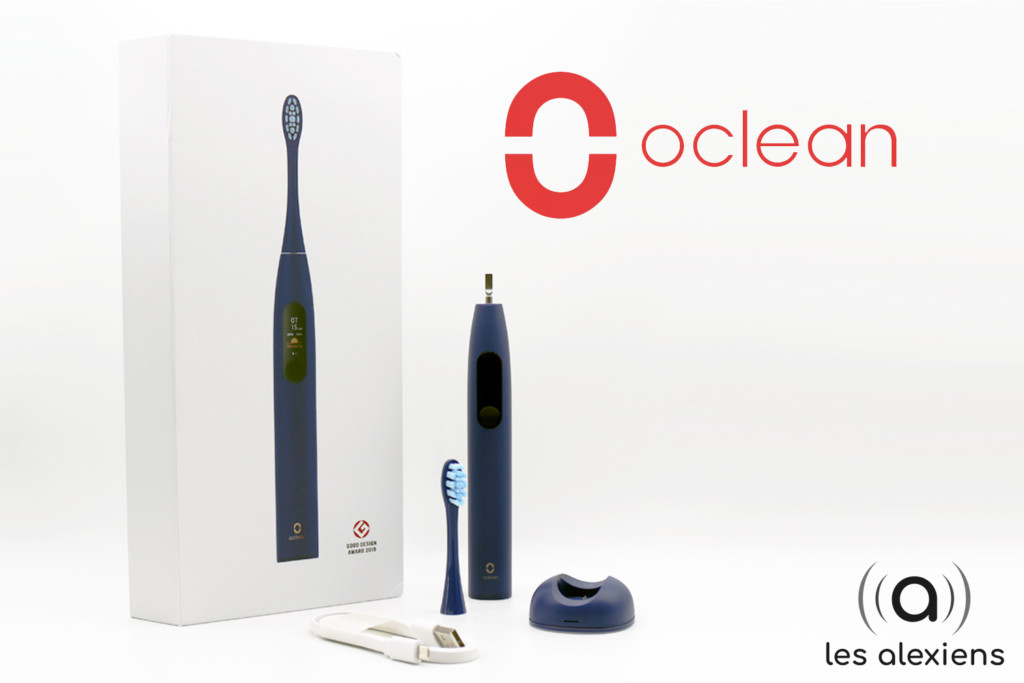 Currently being tested in our bathrooms, we can confirm this after 50 days of use: the connected toothbrush ultrasound Oclean Xpro is a little wonder ! Bluetooth 4.2 Low Energy compatible, it connects to theOclean app, available for Android or iOS, where you can manage multiple profiles and customize brushing programs according to your teeth (enamel color, gum sensitivity, etc.).
With 4 modes et 20 programs of pre-defined cleaning, it cleans teeth to perfection thanks to its 32 ultrasonic frequency conversions and its engine performing no less than 40 turns per minute. The result is striking, we will come back to it before the end of the month ...
Benefiting from a super autonomy of 40 days of autonomy with only 2 hours of charge, it is the first electric toothbrush to offer a color touch screen showing you the main information about your brushing and showing you where you did not insist enough. Developed by oral health professionals, its launch was supported by Xiaomi and its crowdfunding platform.
Not available
July 5, 2022 14:51 a.m.
Updated: July 5, 2022 14:51 a.m.
4 - Withings Body: connected scales to monitor your weight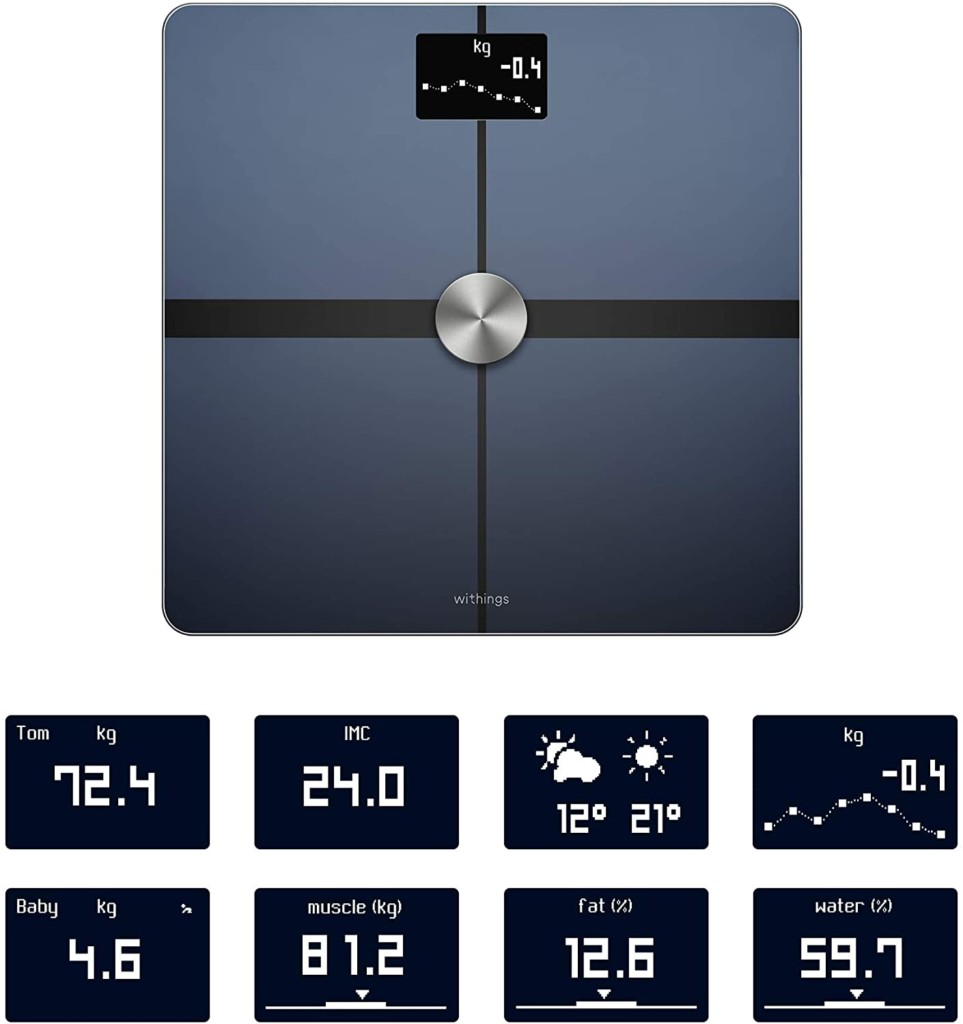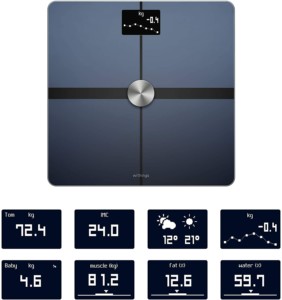 Before or after your shower, you just need to get on your connected scale to obtain, in the blink of an eye, your weight, your trends, your BMI, your full body composition, and more ...
Thanks to its patented Position Control technology, the scale Withing Body + allows you to focus on your scale as well as possible and gives you access to precise results at 100 grams close whatever the surface or the place where you weigh yourself.
Able to recognize and follow up to 8 users, it even offers pregnant women personalized monitoring of their pregnancy and then the baby's weight. A valuable tool for sharing this data with your healthcare professionals and those around you via theHealth Mate app which, by Wi-Fi or Bluetooth synchronization, it is up to you, collects all the information on your smartAndroid or iOS phones.
Compatible with Apple Health but also with Amazon Alexa (the French skill now works perfectly), the Body + scale offers two years of autonomy with its 4 standard AAA batteries.
Available at 99 € on Amazon.fr in two colors, the connected scale "scales" Withings Body + is a very convincing product that we will talk about shortly.
€84,99
€99,95
In stock
14 new from € 84,99
Refurbished from 3
July 5, 2022 14:51 a.m.
Updated: July 5, 2022 14:51 a.m.
5 - Soulaca: a 22 ″ mirror / screen which contains a Smart TV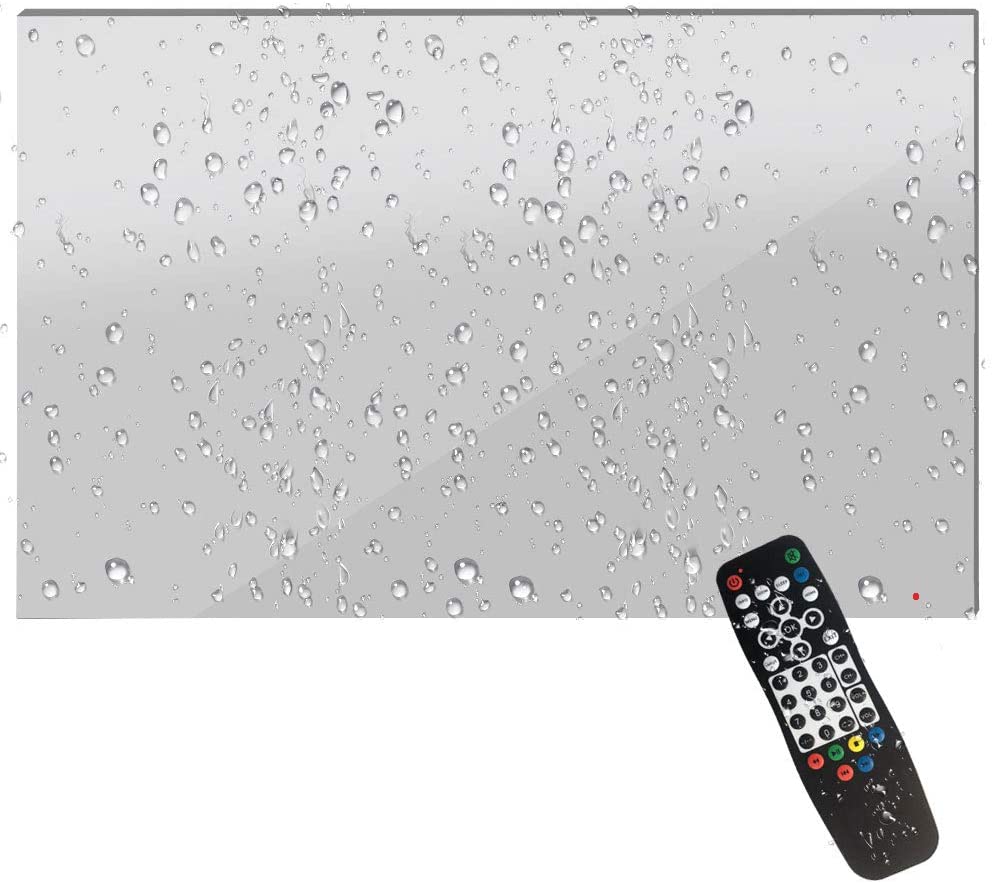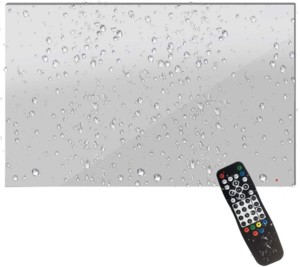 Here is a real must have of the home automation geek: a connected TV for a connected bathroom like no other!
This 22-inch mirror hides a 19-inch TV screen also connected, waterproof of course with its IP 66, but above all accountable. Amazon Fire TV et Google Chromecast ! Extendable baths in your whirlpool bath, or not, in front of Netflix, YouTube, Prime Video, or any television channel ...
If it comes with an IP68 waterproof remote control, using a voice assistant will allow you not to even touch it and keep your hands under the foam! Note, when the television function is not in use, it is a perfect and discreet mirror with an anti-fog treated surface!
Offered at € 599 on Amazon. Fr
,
Soulaca mirror / connected television
obviously an expensive product but which promises you a unique experience and a connected bathroom as you rarely see!
€599,00
In stock
July 5, 2022 14:51 a.m.
Updated: July 5, 2022 14:51 a.m.