More than one in two French people say they are interested in the connected home! This is excellent news for the automation what has just delivered to us YouGov in a study devoted to connected objects in the home, although there are still a few skeptics to convince ...
Connected objects are on the rise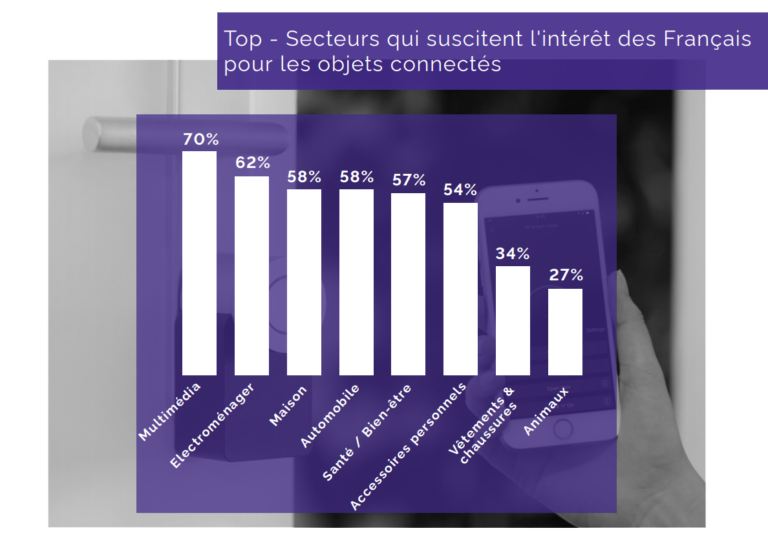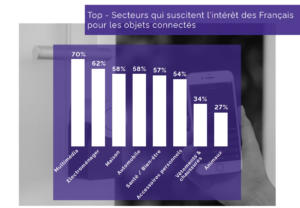 British cabinet YouGov has just unveiled the results of a survey on the French and the connected home carried out in September 2020 [1].
Source of comfort, the connected objects interest more than 61% of respondents who believe that they are able to change the way we live, this proportion even rising to 72% among 18-34 year olds, although they are still 31% find them too expensive...
Nevertheless, 35% of French people want to buy it judging that " it's the future " and that they constitute progress, the sectors of greatest interest to them being the multimedia for 70% of respondents, then household appliances with 62%, home and car at 58%, while those for animals collect only 27% interest.
The w, or connected objects to wear, also meet with mixed success with 54% interested and only 34% more specifically for clothing and footwear. Not terrible, but 60% of French people say they are nonetheless ready to get connected objects for health if their general practitioner prescribes them!
Connected home: 58% of French people interested
"The connected home interests 58% of French people" YouGov 2021 study
The connected home seems to be particularly successful since it arouses the curiosity of 58% of French, a figure reaching even 68% among 18-34 year olds. A sector which interests, therefore, but which seems to be able to hope for a good margin of progress since they are still only 20% to have at least one connected speaker with voice control.
As other studies have pointed out previously, users mainly use it to check the weather (31%) or to relax (26%). A use after all basic but which should be enriched given their strong interest in connected household appliances (62% of those over 18 and up to 77% of those aged 25-34), 31% of 18-34 year olds wanting to equip themselves with connected objects dedicated to the home such as robot vacuum cleaners to connected thermostats.
Among the positive qualifiers that come up the most, we find "Comfort, progress and revolutionary", but there are still more negative aspects such as the intrusive side, the risk of hacking, the concern for personal data or the risk of dependence.
€79,99
€99,99
In stock
May 16, 2022 22:50 a.m.
Concerns: the French are quite worried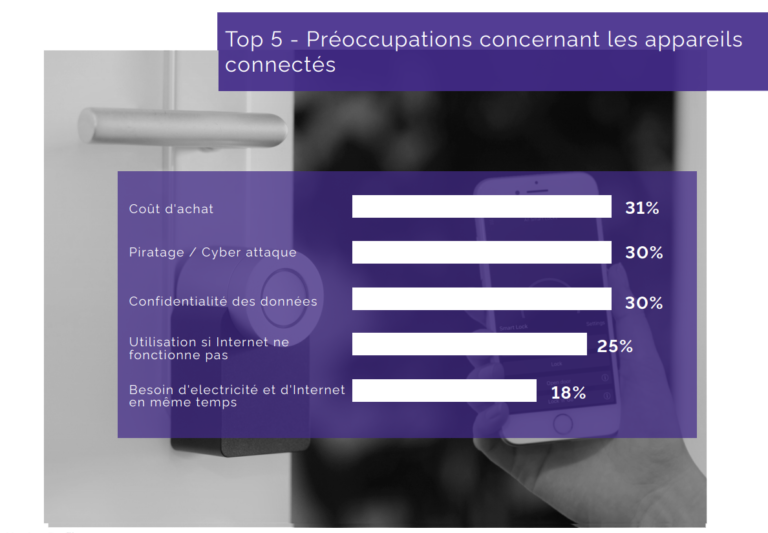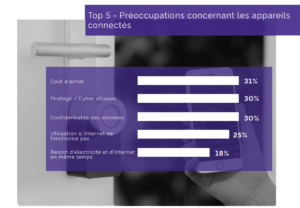 Indeed, although the craze seems growing with 35% of French people for whom connected objects constitute progress, the same proportion find them intrusive, worrying in particular at 30% of piracy risks and confidentiality of their personal data. Points on which home automation manufacturers and GAFAMs will therefore still have to work to reassure them.
Finally, note a concern about a "Need electricity and internet at the same time" which corroborates the feeling of complexity of the users vis-a-vis a home automation which remains still a little too obscure for many, as we mentioned very recently in the podcast " Smart Home Domadoo Academy ".