From the almost complete automation from our houses to smartphones that follow us everywhere, passing by cars with Auto Echo, connected objects are now everywhere. And, today, we can even wear them. Called w, English term which designates a clothing or accessory incorporating electronics, this type of connected object that wants to transform us into almost bionic humans is starting to flourish and become an integral part of our daily lives. Here is a selection of 5 connected objects at the doorr everyday!
1 - Bellabeat Leaf Nature: the smart jewel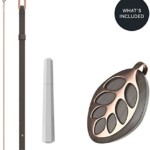 most w is undoubtedly this pretty little one connected jewel in the shape of a leaf which, like some connected watches, will record your nighttime activity qualitatively and quantitatively, as well as the number of steps you take but also the calories eliminated during the day! Rather intended for these ladies, it can even perform menstrual monitoring.
Clip-on, it can be worn around the neck as a pendant (necklace supplied), as a bracelet (supplied) on the attached wrist or as a brooch.
Available in rose gold or silver, the Bellabeat Leaf Nature smart jewelry is a gift as original as it is elegant for all geek girls and which will only cost you around 75 € on Amazon. Fr !
Not available
May 15, 2022 10:50 a.m.
Updated: May 15, 2022 10:50 a.m.
2 - Fitbit Versa 2: the connected watch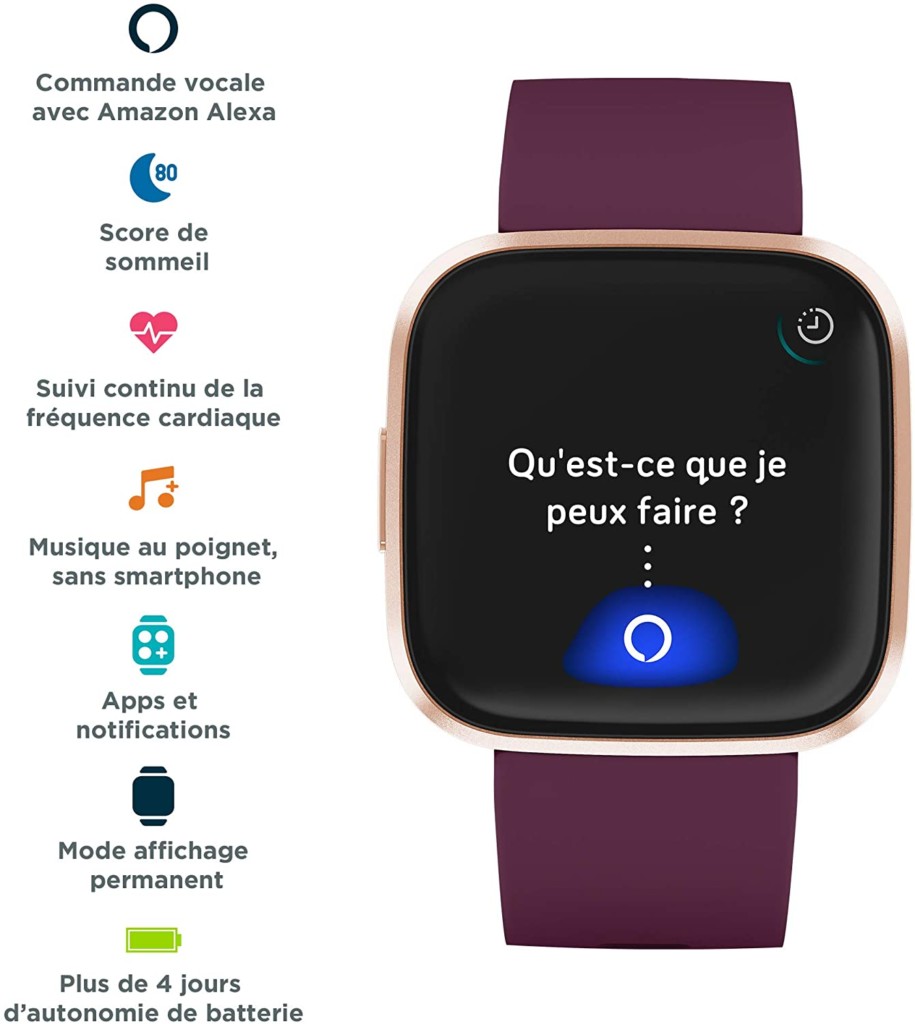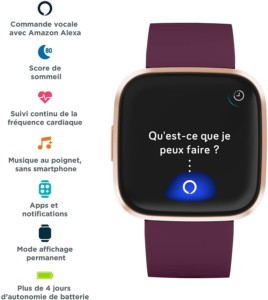 Here is another w which blooms like a dandelion and which we have already spoken to you at length in an exhaustive Fitbit Versa 2 test.
Connected, this elegantly designed watch obviously aims to record your sports activities and monitor your sleep - the brand has made it a specialty - but it is also a remote screen for your smartphone: call and message notifications, you won't miss one again!
But, the Fitbit Versa 2 is also and above all the first and still alone connected watch fully compatible Alexa since it was designed to work hand in hand with our favorite voice assistant: start your routines, turn your lights on and off, communicate with your loved ones, check your shopping lists or the weather ... In short, this connected watch is almost a Amazon Echo wrist!
Currently offered at 199 € on Amazon. Fr, the Fitbit Versa 2 combines elegance and cutting-edge technology. a w who will never leave you!
€142,11
€179,99
In stock
Refurbished from 1
May 15, 2022 10:50 a.m.
Updated: May 15, 2022 10:50 a.m.
3 - Bose Frames: sunglasses with integrated speakers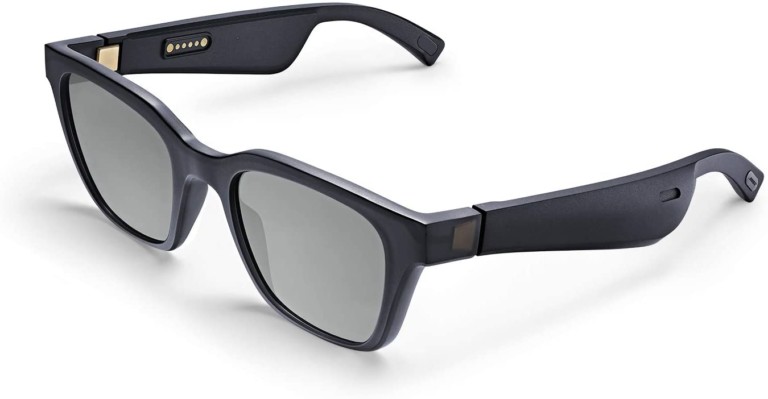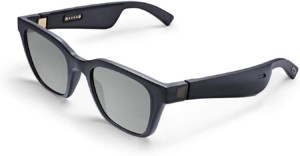 It is still sunny and warm. The sun is shining and your eyes sometimes get lost… Why not protect and hide them while staying connected? This is what the specialist and big name in high-end Hi-Fi offers us with its astonishing Bose Frames glasses.
Please note, this is not an augmented reality model like the late Google Glass, but connected glasses much more realistic that allow you above all to enjoy your favorite music without isolating yourself and without disturbing others.
Available in two models with the choice of Alto (rectangular) or Rondo (round) lenses, Bose Frames are available at 179 € on Amazon. Fr, a price not so high when it comes to w the most hype of the moment!
€229,00
In stock
May 15, 2022 10:50 a.m.
Updated: May 15, 2022 10:50 a.m.
4 - BESTEU R3 Smart Ring NFC: the intelligent and mixed ring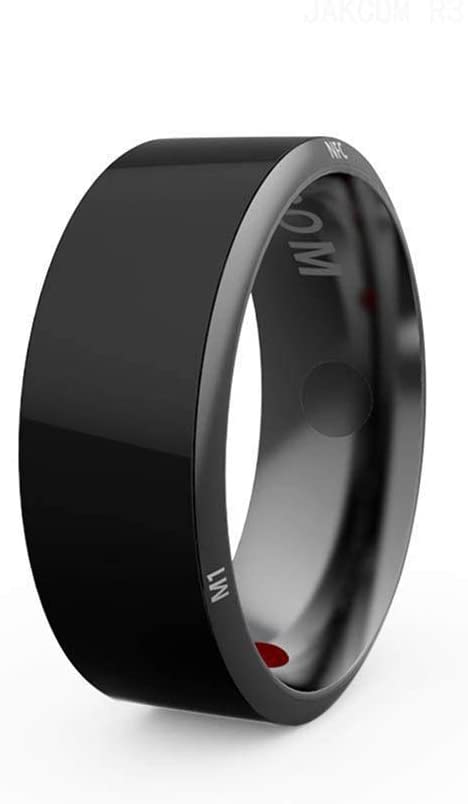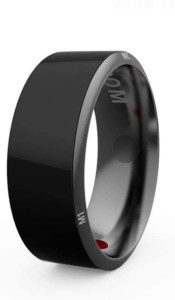 A ring is a classic. Undoubtedly the most worn piece of jewelry. It is therefore in all discretion that you will probably one day wear a " smart ring ' . While waiting for the one promised by Amazon, named Echo Loop, this model equipped with NFC technology will be your daily ally and able to perform a number of tasks because it is closely linked to your smartphone.
Send a message or a photo, make a call to your other half or simply control your music, lock / unlock a door thanks to its ability to copy NFC codes, this connected ring is an object of the future already available on the market in 2020!
Compatible with number of smartphones on the market - Nokia, Sony, Samsung, HTC, MIUI and all other NFC Android compatible systems
- the Besteu R3 smart ring Smart Ring is available on Amazon.fr to
only 36.50 €
! #Need!
Not available
May 15, 2022 10:50 a.m.
Updated: May 15, 2022 10:50 a.m.
5 - Jabra Elite Active 75t Bluetooth 5.0 Earphones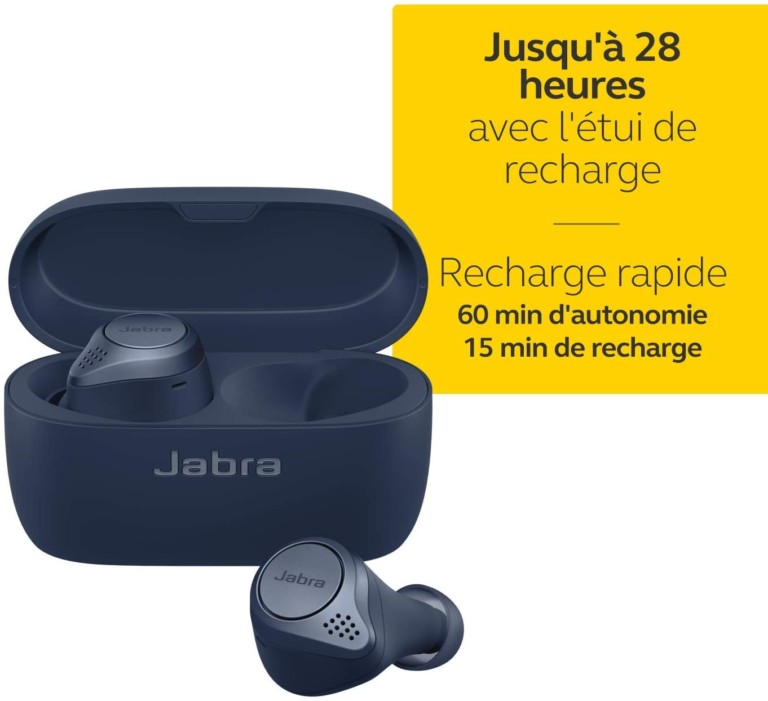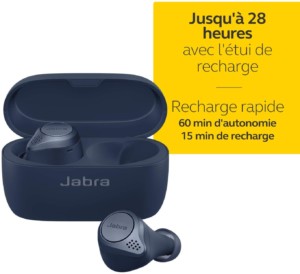 Let's end this selection with a great classic: the éin-ear headphones wireless JABRA Elite Active 75t ! Why this model when there is a plethora of them? Quite simply because they are among the best past in our Lab '.
Exemplary finish and comfort, impeccable sound quality and hyper complete application, apassive noise cancellation and compatibility with Google Assistant and Amazon Alexa : nothing more was needed to make it the best quality / price ratio of our Lab '!
Connected in Bluetooth device of your choice, their carrying case allows you to benefit from a battery life of up to 28 hours, a 15-minute recharge allowing you to benefit from an additional hour of listening. A record!
Offered to 199 € on Amazon. Fr, these Bluetooth in-ear headphones are obviously a Premium, but a real favorite of our editorial staff that we warmly recommend while waiting for the very promising Amazon Echo Buds designed by Bose...
€179,90
In stock
2 new from € 179,90
Refurbished from 62
May 15, 2022 10:50 a.m.
Updated: May 15, 2022 10:50 a.m.