Despite the rumors, the Xiaomi Mi Band 5 did not bring us, last year, the novelties that we expected ... But that would be about to change according to the generally well-informed American site. XDA Developers which relays a French leaker… Indeed, according to their information which should nevertheless be taken with the tweezers, the future fitness bracelet Xiaomi Mi Band 6 should in addition to a highly anticipated GPS, integrate the voice assistant ofAmazon !
Xiaomi Mi Band 6: Alexa and GPS finally in the game?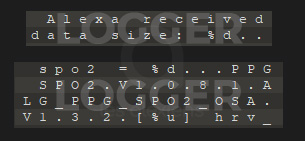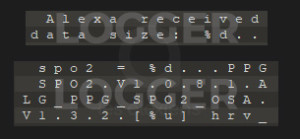 Yes, we had relayed a rumor about the arrival ofAlexa on the Xiaomi Mi Band 5, which in the end turned into a reality on the model Amazfit Band 5, the manufacturer of the two connected bracelets… But, this time, it is an inspection of the code of the application Zepp - formerly Amazfit - of the multi-repeat offender leaker French Magical Unicorn which made it possible to update a brand new model bearing the references XMSH15HM (global version) and XMSH16HM (Chinese version) and a CMIIT ID 2021DP0045. Concrete therefore!
Alexa integrated, Mi Home compatibility
Magical Unicorn reveals some interesting lines that leave little doubt as to the presence ofAmazon Alexa :
Certain sentences indeed confirm his presence alongside a certain I AI (Would Xiao AI change its name?) And an apparent control with the Xiaomi Mi Smart Speaker yet equipped with Google Assistant:
To use Mi AI Speaker, connect it to your phone
Allow Mi AI Speaker to control devices in Mi Fit
Mi AI Speaker is only available in mainland China currently, if you have any questions, contact customer service.
Can't use Mi AI Speaker while the band is syncing data
Mi AI
try to ask Mi AI
Unable to use Alexa without a connected phone.
The band is uploading data, Alexa is temporarily unavailable.
Alexa
And everything suggests that we can also count on a compatibility Xiaomi Home, which would still be the least of things when it comes to a product Xiaomi :
Mi Home
Create tasks on band settings page of Mi Home app
Sorry I can't do this, but I can help you control the band and Mi Home devices
A GPS integrated into the Mi Band!
More than'Alexa, which turned out to be impractical on a daily basis as we explained to you in our video about the Amazfit Band 5, sentences present in the Firmware part let hope for the presence of an integrated GPS, like "Unable to position the GPS, open the app to update the AGPS to speed up the positioning." "
Open Mi Fit and turn on GPS on your phone
GPS is available
GPS signal is weak
Lost GPS signal
Couldn't position the GPS, please try again in an open space.
Couldn't position the GPS, open the app to update the AGPS to speed up the positioning.
GPS signal recovery
Couldn't position the GPS, it will be repositioned.
GPS is turned off automatically after 30 minutes of inactivity.
The app needs to be opened and GPS location permissions must be granted in order to use this workout.
Always more "sport" modes!
Finally, the code unveiled by the French lists no less than 19 new exercises on which the monitoring of the user's physical activity should be possible:
Indoor fitness
Indoor ice skating
HIIT
Core training
Stretching
Stepper
Gymnastics
Pilates
Street dance
Dance
Zumba
Cricket
Bowling
Basketball
Volleyball
Table tennis
Badminton
Boxing
Kickboxing
Obviously, we have absolutely no idea when the Xiaomi Mi Band 6 will be on the market, or even if this information will prove to be correct, but Xiaomi does not stop offering new features after novelties, it's a safe bet that we will not wait very long for the release. reply…