Xiaomi really does everything - sometimes a little too much of everything for that matter - and does not deviate from its habits by unveiling a surprising new peripheral: the computer mouse Xiaomi Mi Smart Mouse. Admittedly, the product is not really new in itself, but it presents an innovation never seen before to our knowledge: a voice assistant. Obviously, it is about XiaoAI, homemade artificial intelligence. Let's take a closer look at this amazing product.
Xiaomi Mi Smart Mouse: a mouse animated by XiaoAI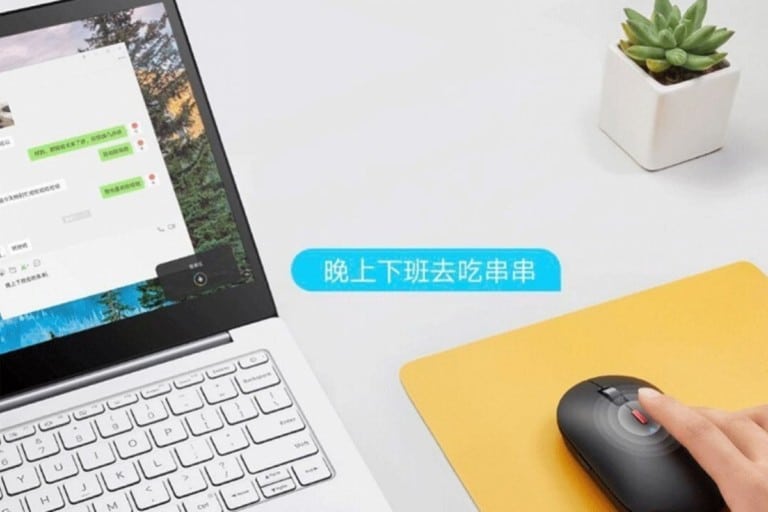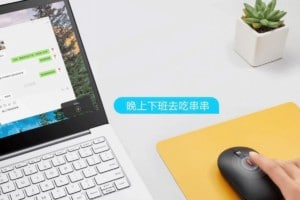 If its design leaves us a little unmoved, far from the achievements of which the best manufacturers of computer peripherals are capable, the Mi mouse Smart Mouse will have a new functionality for it: compatibility with a voice assistant.
Indeed, the Xiaomi Smart Mouse will be equipped with microphones in order to be able to pass voice commands to XiaoAI. Capable of opening or closing programs, adjusting the volume or even turning off the computer, it will bring a new dimension to the assistant for the moment still relatively confidential and will allow its users to benefit from a kind of indirect voice control of the computer.
Also able to translate from Chinese to Japanese, Korean or English, the Xiaomi Mi Smart Mouse will be able to answer simple questions, give the weather forecast or do research on the web, but also and above all control Xiaomi Home automation !
Equipped with a receiver Bluetooth 5.0, An rechargeable battery and a USB port, the images of the Xiaomi Mi smart mouse Smart Mouse reveal a black object with a metal scroll wheel and an antibacterial case quite surprising, but quite in tune with the times. Result of crowdfunding on the YouPin platform, it should be marketed at 149 yuan in China, i.e. around 20 €.
Xiaomi bets more than ever on XiaoAI
Xiaomi, like GAFAM, seems more than ever to focus on the development of voice assistants. After presenting his Mi Band 5 connected bracelet integrating Alexa or his Mi TV Stick 4K with Google Assistant, she does not intend to let down her assistant XiaoAI as evidenced by XiaoAI Art Speaker, a connected speaker that is not reminiscent of the Sonos One, although it is entry-level.
The Chinese giant's voice assistant is indeed appearing in more and more devices and we have recently seen it in a new connected electric scooter. Its success, in Asia only for the moment, would also be growing since more than 70 million users are mentioned for a local market share of 54.9%. With 250 million devices on its Xiaomi Home platform including more than 4.6 million users with at least 5 connected objects, there is no doubt that the Chinese giant will continue to make people talk about him and his assistant outside its borders. To do this, however, XiaoAI should quickly open up to other languages ​​before the market is saturated ...