Our brand Yale recently launched the marketing of new cameras for the interior and exterior of our homes. From Wi-Fi cameras which obviously caught our attention because they are compatible with Alexa and Google Assistant, but also with Sync alarms and the brand's connected locks.
Indeed, the company is particularly known for its locks since it is its founder, Linus Yale, who in 1844 invented the cylinder lock with pins that we all know and use every day. "With 180 years of expertise and innovation in the field of security, we continue to create new solutions to meet the needs of modern consumers. Our new range of indoor and outdoor cameras with an elegant design has been developed to achieve this objective and to improve the overall safety experience of our customers ", specifies Kate Clark, Managing Director of Yale EMEA. While waiting to be able to reveal them to you in test, here are the main characteristics of this new range ...
Yale Pan & Tilt: a discreet indoor camera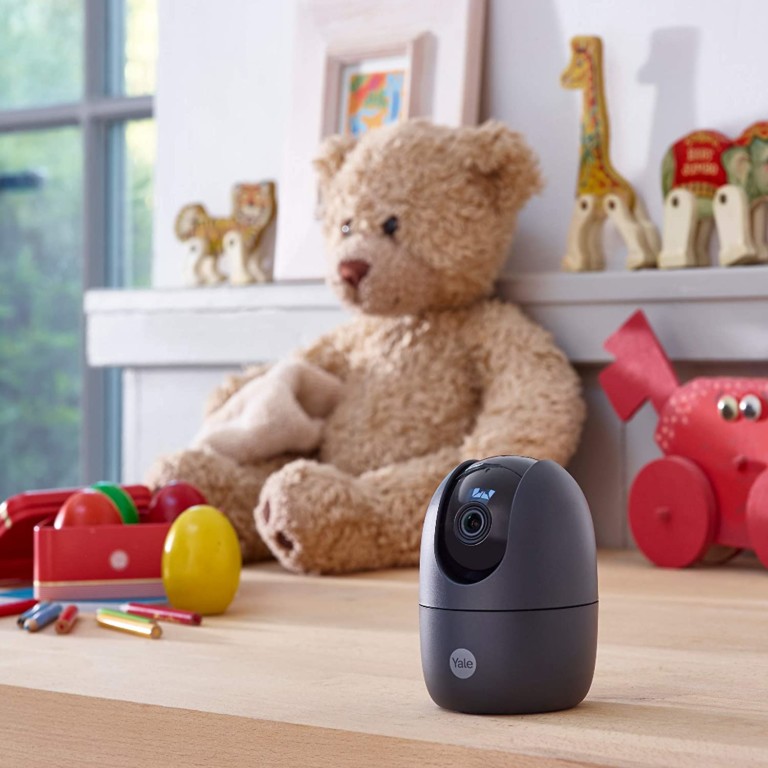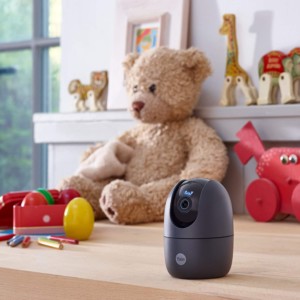 La Yale Pan & Tilt indoor camera (SV-DPFX-B_EU) is placed in an entrance, a living room or even in a child's bedroom to monitor it.
"Pan" for panoramic because it covers 355 degrees with its 180 degree rotation and "Tilt" because it tiltable from -5 ° to 80 °, this discreet Wi-Fi camera covers almost the entire room where it is placed.
With a two-way sound, it allows you to interact with the person next to the lens while you enjoy the images of HD quality in 1080p on the screen of a Echo Show or Google Nest Hub or on its application.
An application called Yale View which allows you to view up to 4 cameras simultaneously, to set the motion detection, receiving alerts via notifications push, or even its night vision up to 10 meters. Powered by its cable, it has a slot that can accommodate a 256GB microSD card (not provided).
Last good points, it is possible to activate a confidential mode which hides the lens in order to benefit from more privacy at home, but also possible to remotely trigger its 80dB built-in siren !
La
Yale Pan & Tilt indoor camera (SV-DPFX-B_EU)
is offered at a very competitive price of
69 € on Amazon. Fr
.
€65,99
In stock
2 new from € 65,99
Refurbished from 1
May 16, 2022 17:51 a.m.
Yale 1080p indoor camera: full HD at a low price
Are you looking for even more discreet? The Yale 1080p indoor camera can be placed almost anywhere. Fixed, it offers a resolution 1080p Full HD and can be managed very simply via the in-house application where it is possible to configure motion detection, configure alerts on smartphone or trigger his 80dB siren. She is also able to see up to 8 meters thanks to its night vision.
As with the other models of the brand, it is possible to view your live stream on the screen of your voice assistant, but also to store your shots on a microSD card up to 256 GB (not supplied)
€50,87
€69,00
In stock
7 new from € 50,87
May 16, 2022 17:51 a.m.
Yale Light & Siren: a camera for front doors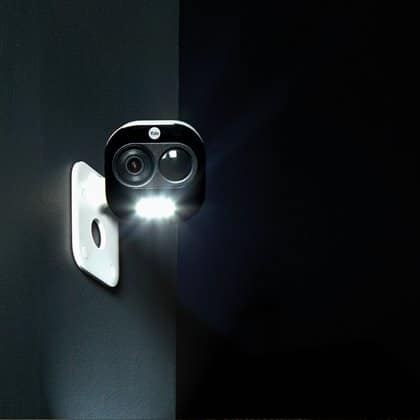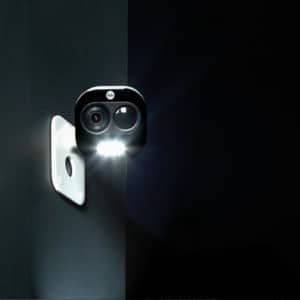 If its name Yale SV-DAFXB_EU is not the simplest, its function is much more since it is a camera for entrance doors. In addition to being particularly compact, this model has the particularity of being equipped with a light and a siren to better monitor your landing thanks to its large 133 ° field of view and motion detection precise.
Regarding its characteristics, the Yale Light & Siren camera offers a resolution Full HD 1080p with digital zoom as well as a deterrent device composed of a led floodlight integrated 160 lumens bearing to 10 meters and a 80 dB siren. Certified IP65, it is not afraid of bad weather and can store its data outside the cloud thanks to a microSD card (up to 128GB, not included).
Thanks to notifications, theYale View app finally allows you to be alerted at any time of a visit and to interact remotely with visitors via its two-way audio. If you are indoors but busy, you can also use the connected screen of your voice assistant to display the image.
€112,59
In stock
Refurbished from 1
May 16, 2022 17:51 a.m.
Yale Pro 4MP: a recorder compatible camera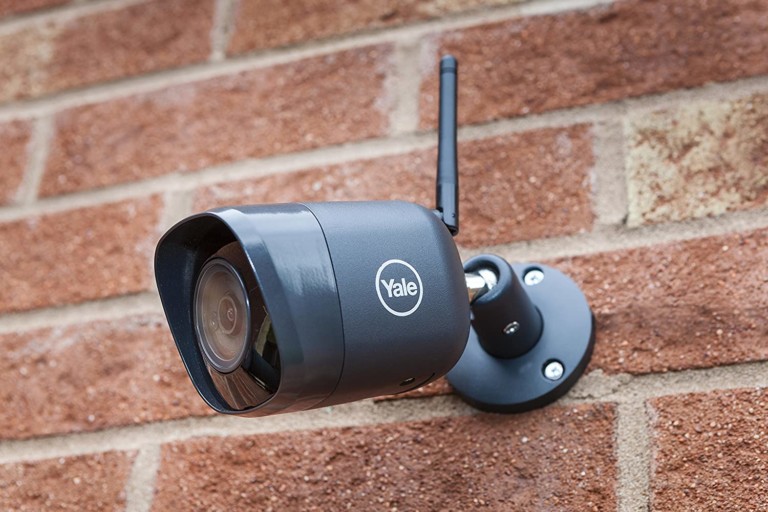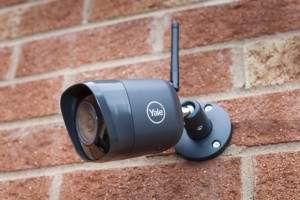 The type outdoor surveillance camera Yale Pro outdoor 4MP (SV-DB4MX-B) relies on image quality since it is capable of capturing images from 4 Mpx with H265 compression and offers a mode Night Vision with a range of 30 meters.
Why "pro"? Because it is equipped with a Wi-Fi antenna and a Ethernet connection, but also because it can be connected to a optional digital recorder. An NVR that will allow you to connect up to 4 wired cameras and two Wi-Fi in order to save the images. Can also be used alone, the 4 MP Yale Pro camera also accepts microSD cards up to 128 GB.
Can be integrated into the environment
Smart Living, the new Yale Pro 4MP outdoor camera is offered at list price of € 139 and currently in promotion on Amazon.fr at only 89 €.
€133,44
€189,99
In stock
6 new from € 136,44
Refurbished from 1
May 16, 2022 17:51 a.m.
€298,20
€349,99
In stock
3 new from € 298,20
May 16, 2022 17:51 a.m.