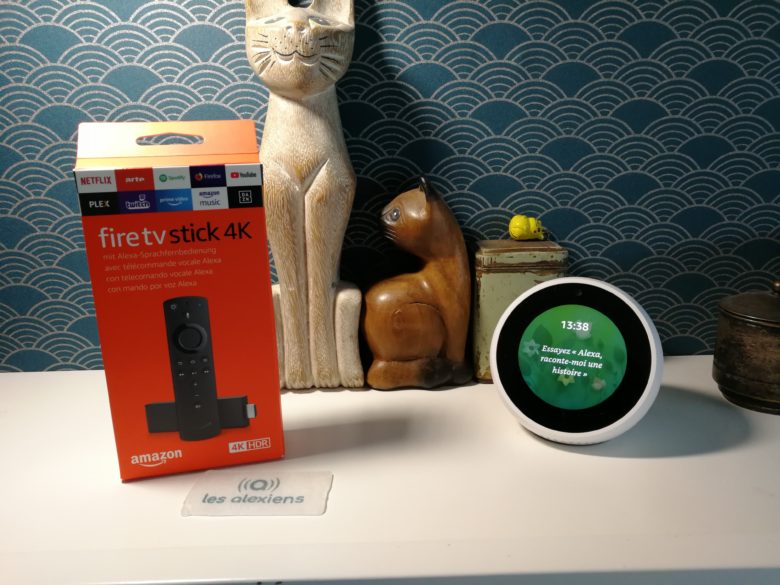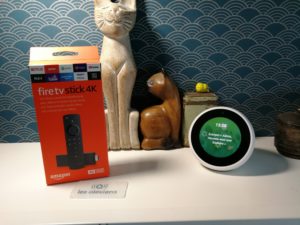 It is all beautiful, it is all new, it is the Fire TV Stick 4K ! The first to reveal its release to you last week, we obviously hastened to order it to test it and present it to you as quickly as possible. After months of waiting, Amazon announced last Tuesday its release accompanied by a new pack Fire TV Stick with remote control Alexa. Because yes, this is where the revolution is: we can now control our Fire TV Sticks with voice commands Alexa from a button on a brand new remote control, but also via our appliances Amazon Echo.
Several questions often come up on our friendly Facebook community about this new opus, in particular "Why buy the Fire TV 4K when I already have the Fire TV Stick Basic Edition?" " or even "What's the point knowing that I don't have a 4k TV?" ". We will try to answer them and explain to you why this new Fire TV Stick 4K is a "Must have" for the Alexians, while waiting for the release of Fire TV Cube...
Fire TV Stick 4K: small but strong!
Unboxing and presentation
At first glance, the difference is not necessarily obvious. Nevertheless, the more informed will not fail to notice some differences on the packaging of both models. Always dressed in an orange which perfectly highlights the visual of the device, the brand new version of the Fire TV Stick obviously sports a "4K" in capital letters, as well as a logo "4K HDR" at the bottom right, and proudly showcases its brand new remote control. Note, moreover, that the Fire TV Stick Basic Edition is now renamed Fire TV Stick short and also supplied with this remote control integrating Alexa.
We also note the addition of a large number of applications in thumbnails, including Amazon Music et Prime Video that goes without saying, but also Netflix, Art, Spotify, Firefox, Plex, Danz, or Molotov (who is taking advantage of this launch to offer 3 months free at its Molotov Plus service). Ah yes, and of course, the application the most famous streaming platform in the world: YouTube which is available since July 9 on Fire TV following the warming of relations between the two web giants.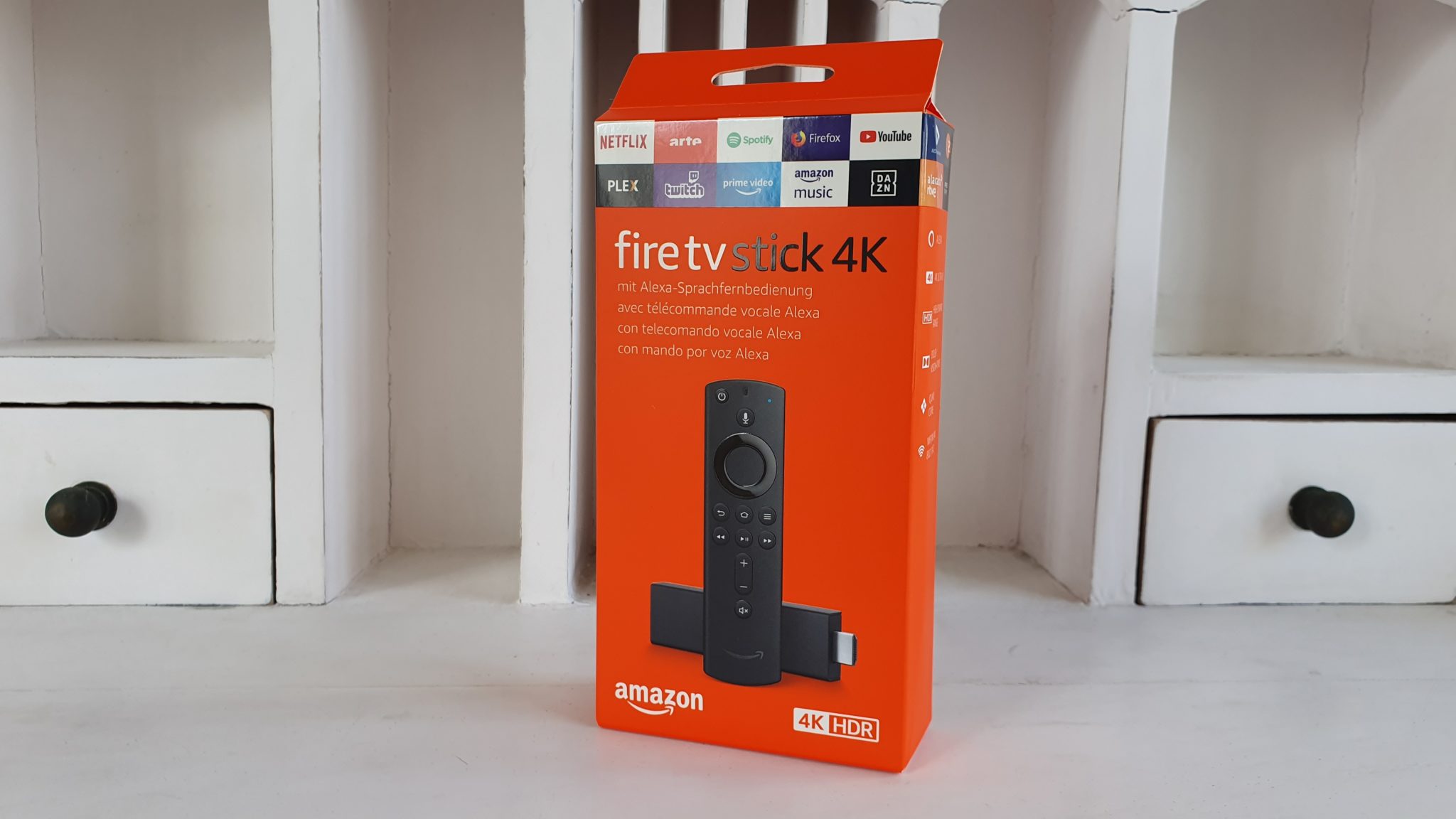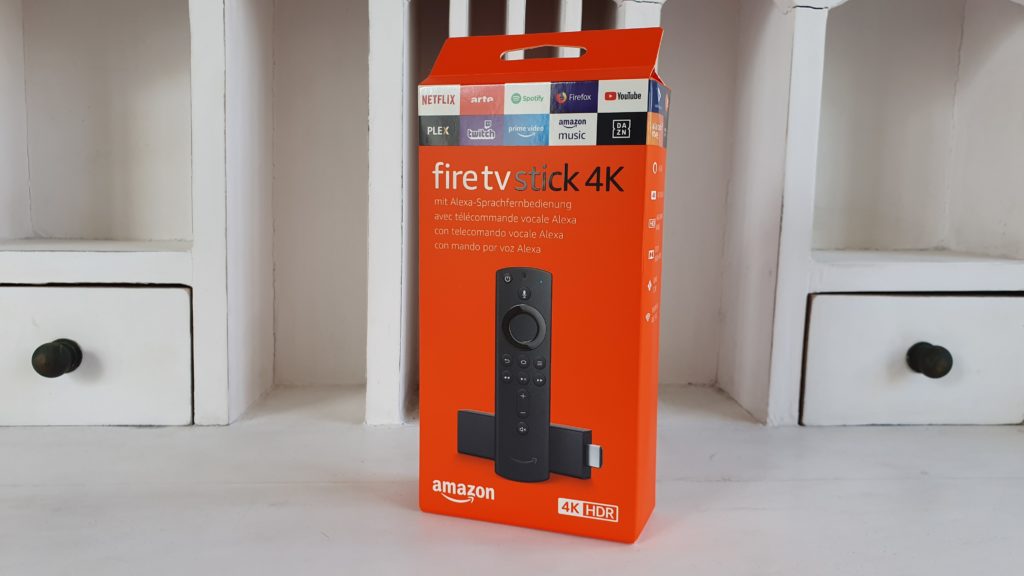 Like he usually does, Amazon added the main characteristics of his device: the integration ofAlexa, 4K Ultra HD, High Dynamic Range (HDR), Dolby Vision and Dolby Atmos, the presence of a Quad Core processor which allows to support the whole and of a 802.11ac Wi-Fi connectivity essential to its functioning.
Unboxing, little surprise once again, since we find a rectangular key and a remote control, both nevertheless larger than in the "Basic Edition".
Indeed, the Fire TV Sitck 4K became slightly overweight, now measuring 108 mm x 30 mm x 14 mm, including HDMI connector, and heavy 53.6 grams (against 32 g). It is therefore under the hood that the difference will be most visible. Equipped with a processor Quad Core clocked at 1.7 GHz, An IMG GE8300 GPU and 1.5 GB of DDR4, this new version is much more powerful, which explains its much larger size. Especially since the Fire TV Stick 4K embeds a second Wi-Fi antenna in order to better hook and process the 4K signal with its new Wi-Fi chip which will preferably connect at 5 GHz.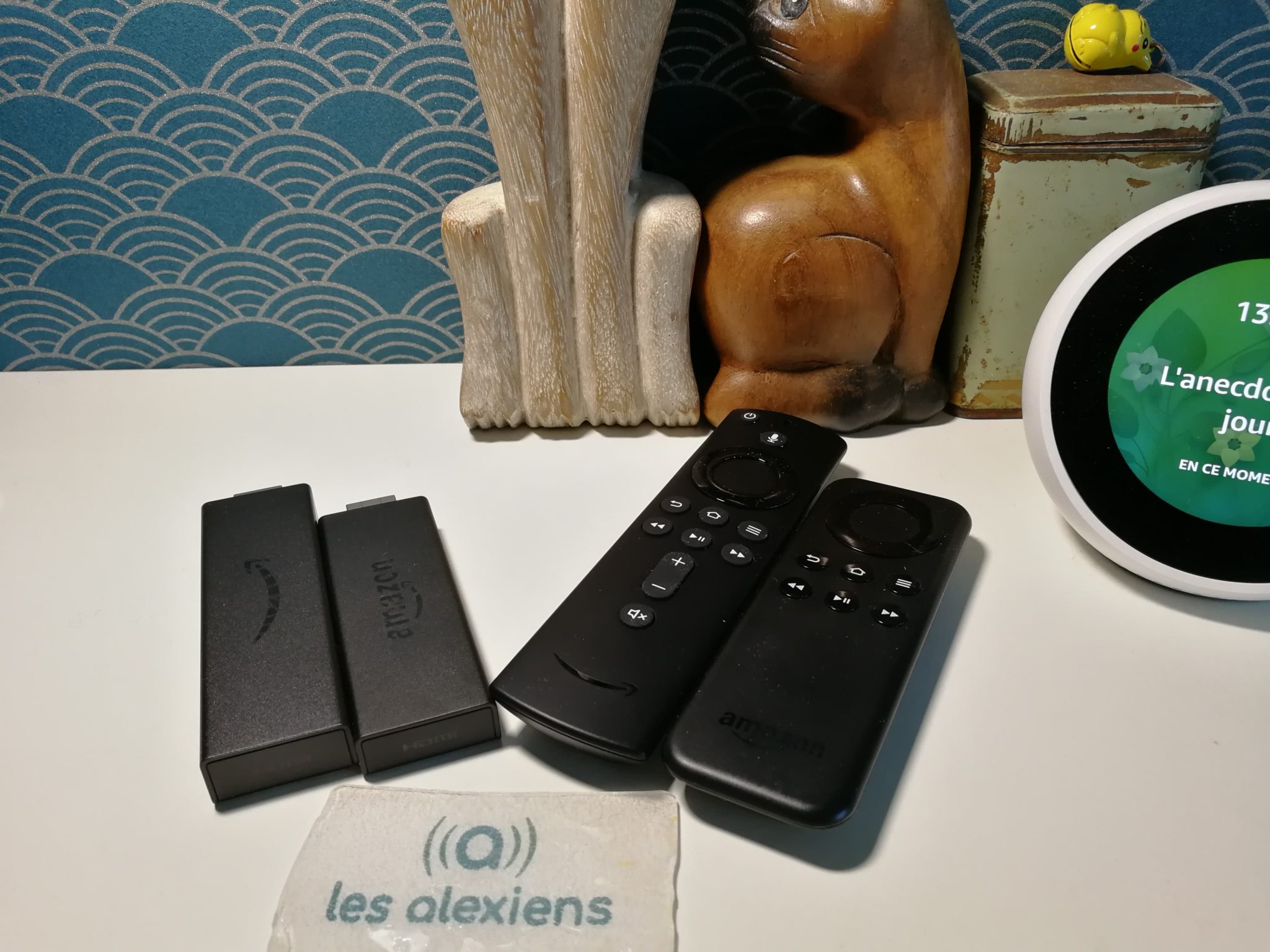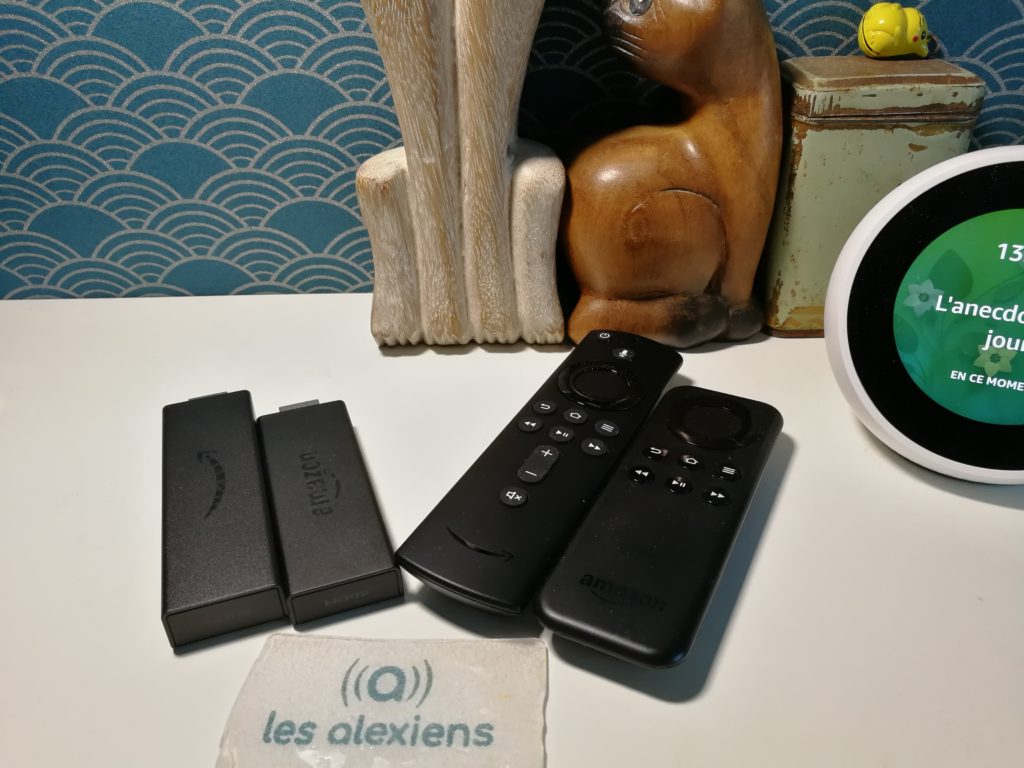 La new remote control, although compact, has also grown in size, now benefiting from five new buttons which we could qualify as essential and which were sorely lacking in the previous model: two volume keys and a mute button (Hallelujah!), But also an on / off button (which actually still doesn't actually put our Stick off, but we'll get to that), as well as… [drum rolls]… a microphone button to invoke Alexa! In addition, its handling is more pleasant, just like the "soft" touch of its buttons.
For the more picky, here is as usual all of his technical characteristics...
Fire TV Stick 4K Datasheet
Resolution (px) and refresh rate (Hz)
3840 x 2160 (2160p / 4K) - 60Hz
1920 x 1080 (1080p) - 60Hz
1280 x 720 (720p) - 60Hz
Density (dp)
640 (2160P)
320 (1080P)
213 (720P)
Density
xxxhdpi (2160P)
xhdpi (1080p)
tvdpi (720p)
Warehousing
8GB
RAM memory)
1.5GB DDR4
SoC
MTK8695 + MT7668
CPU
Quad Core 1.7GHz
GPU
IMG GE8300
OpenGL version
OpenGL ES 3.2
Wi-Fi
Dual-band, two 2x2 MIMO 802.11a / b / g / n / ac Wi-Fi antennas
Ethernet
10 / 100Mbps
Bluetooth
BT 5.0. Supported profiles
Ports
HDMI output, Micro USB 2.0 for power or optional Amazon Ethernet Adapter (not-included)
Operating system
Fire OS 6 - Based on Android 7.1 (API level 25)
Infrared cell
The remote control Alexa can control the Fire TV Stick 4K and some functions (like power and volume) of a large number of infrared IR compatible devices like TVs, soundbars, etc.
Fire TV Stick 4K: installation and use with Alexa
We have seen the theory, now here is the practice and what can be done with these new Fire TV Stick.
Super simple and fast installation
Like Echo devices, Fire TV Sticks are integrated into your application Alexa as soon as the parcel is prepared in the warehouses Amazon. It follows a fast installation, since you only have a few small options to validate and no need to enter your Wi-Fi credentials for the umpteenth time and Amazon. In short, the implementation is more than fast and the installation stress-free.
Plug in your Fire TV Stick 4K to the HDMI port on your screen and to the power supplied (the USB ports on your screens and decoders are generally not sufficient to supply the key correctly).

After starting the Fire TV Stick 4K, Fire OS prompts you to select the language to use, then suggest you use your account Amazon (you can nevertheless change it) and finally invites you to activate or not the parental control.

Now let's move on to installing the remote control! After preparation, you should come to a screen and hear some music. Then you will be asked to point your TV with your remote control. The latter using Bluetooth and Infrared technologies, you can indeed use it to control some functions of your TV.

Fire OS then prompts you to choose video streaming services. You are free to select or skip this step and install your favorite applications as you go.
There you go, your Fire TV Stick 4K is now installed. As you have seen, this operation is very simple and you very quickly find yourself with a fully functional device.
Now let's take a look at the main menus:
Le Fire TV Stick allows you to select various content providers, in addition to Prime Video, such as Netflix, Molotov, Plex… Depending on your subscriptions of course! When you do a search, Alexa will search for the different entries on the different services.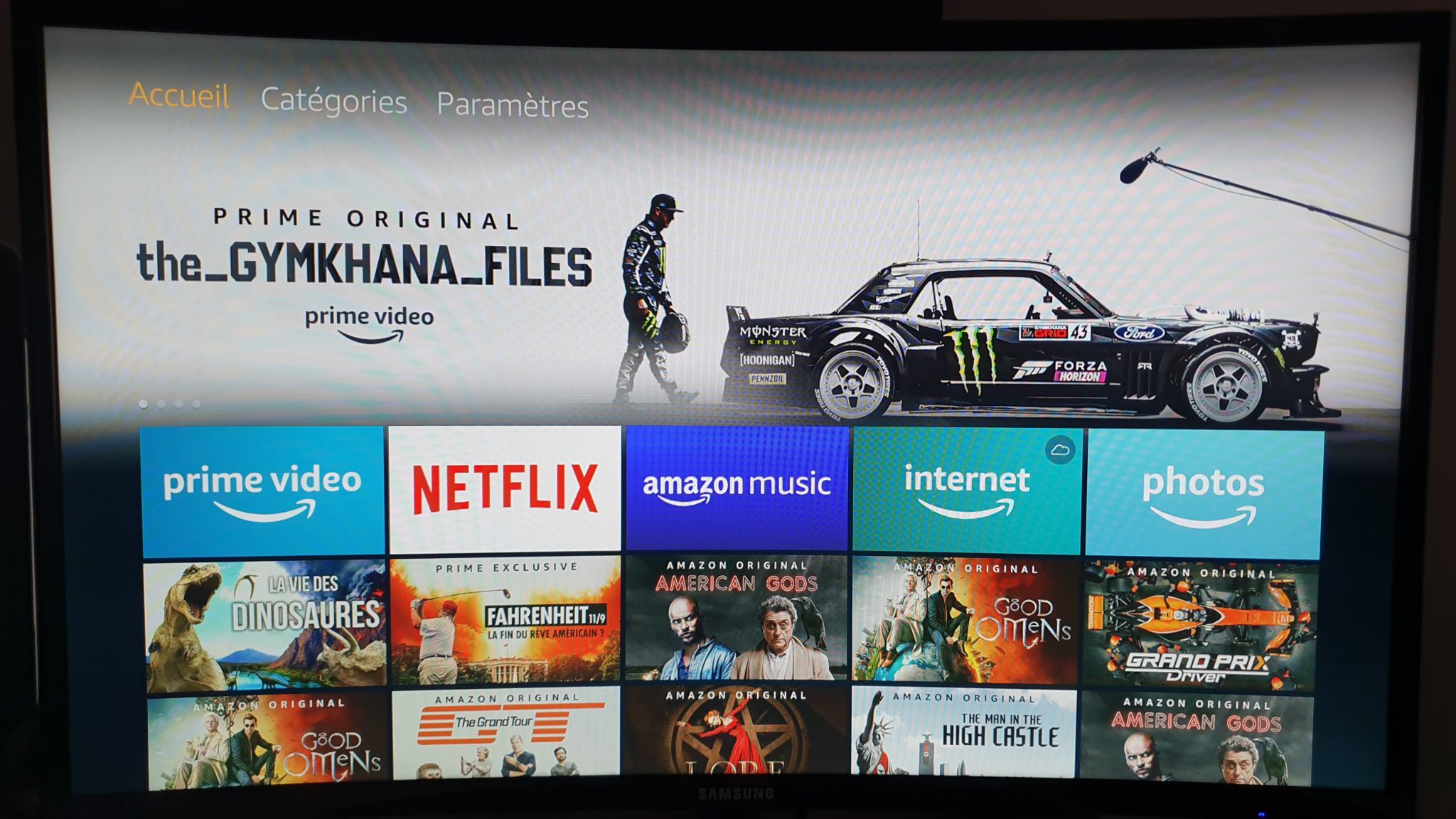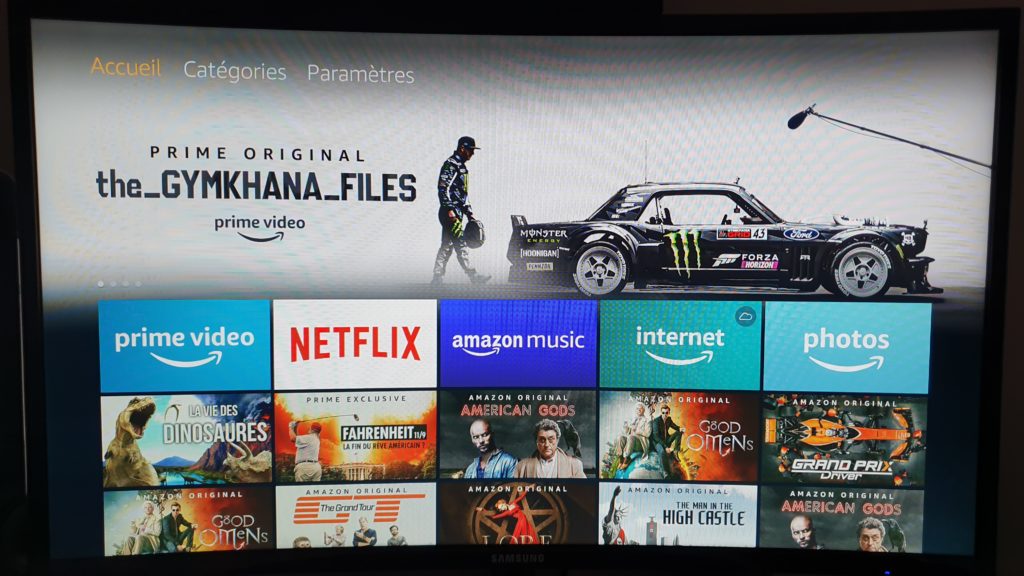 By default, in series and film tabs, Prime Video titles are displayed.
You also have the option of playing music on Amazon Music or even Spotify.
Le microphone button allows you to use the remote control like any other speaker Alexa by triggering your routines, turning on your lights ...
The parameters are very complete:
Notifications: for update or other information,
Network: all the management of your Wi-Fi network,
Display and sound: management of the screen saver, video quality (resolution, frequency, depth and color format, screen calibration, etc.), audio (surround with Dolby Digital plus for example, volume leveler and enhancement dialogues (to avoid not hearing the dialogues and blowing your eardrums during action scenes, etc.), screen sharing (streaming from a smartphone for example) and control of the device via HDMI (switch on, switch off, etc.).
applications: app store (automatic update, in-app purchases, subscriptions, notifications, application hiding, etc.), Amazon Photos, Game Circle and management of installed applications (delete, management of internal storage space, etc.).
Material control: management of equipment with the remote control or voice and manage the equipment (adding equipment, TV (management of the volume increment, IR option of the remote control, power control, brand of TV), FireTV ( automatic channel choice (HDMI, composite, etc.), FireTV power supply, etc.
Remote control: pairing of remote control, game controllers and other devices operating in Bluetooth.
Alexa : nothing ... Returns to the application but via a smartphone or a PC.
Preferences: parental control, confidentiality (data collection, advertising…), data control, notifications, front page content (to put video extracts or not for example…), time zones, languages ​​and metric units.
My Fire TV: by the way, dev options, legal notice, sleep, reboot and reset.
Accessibility: Closed Captioning for Home Videos, VoiceView, Magnifier, and High Contrast Text.
Aid : how to use, FAQs and other answers to the problems you may encounter.
My account : your settings Amazon.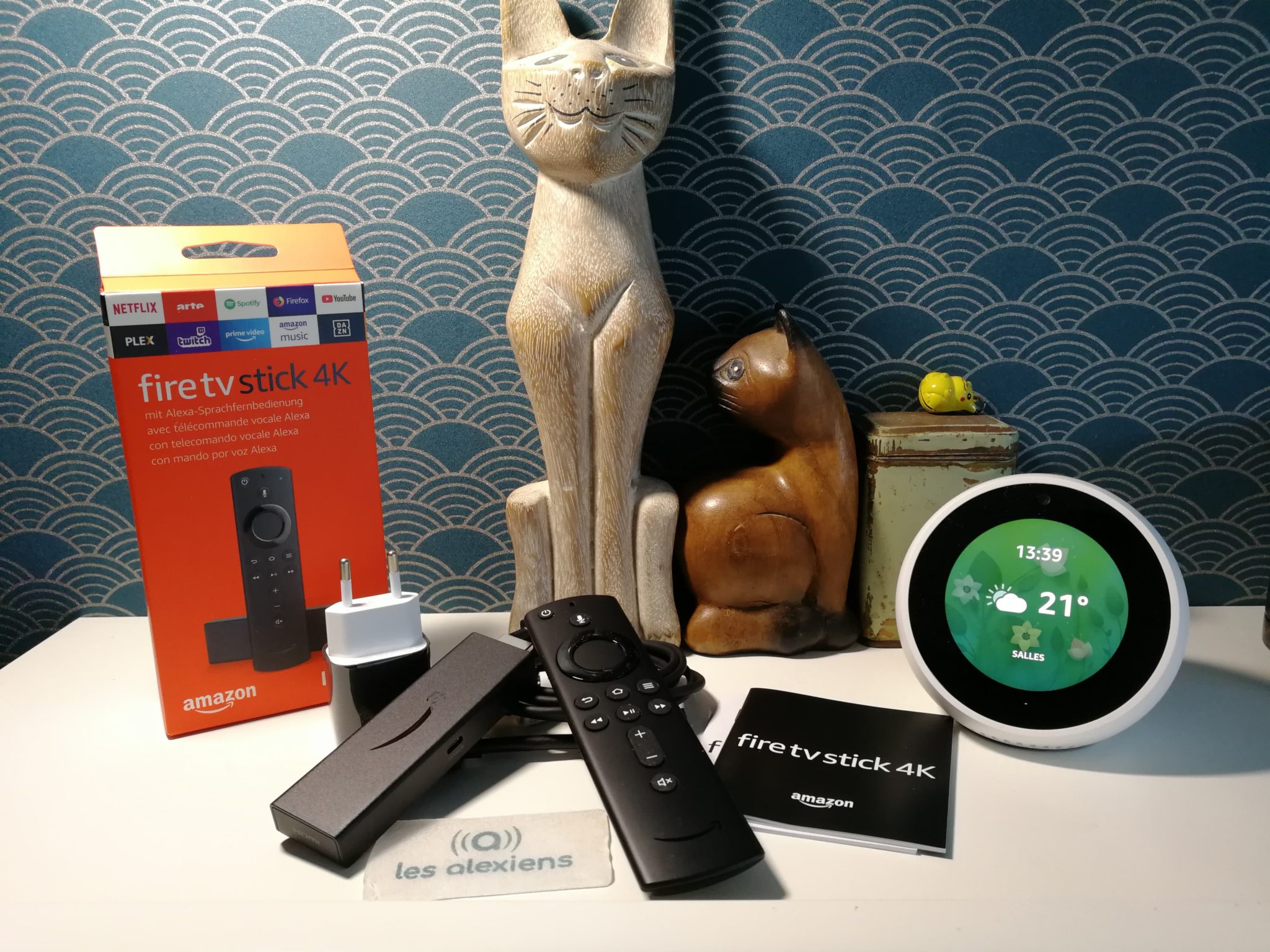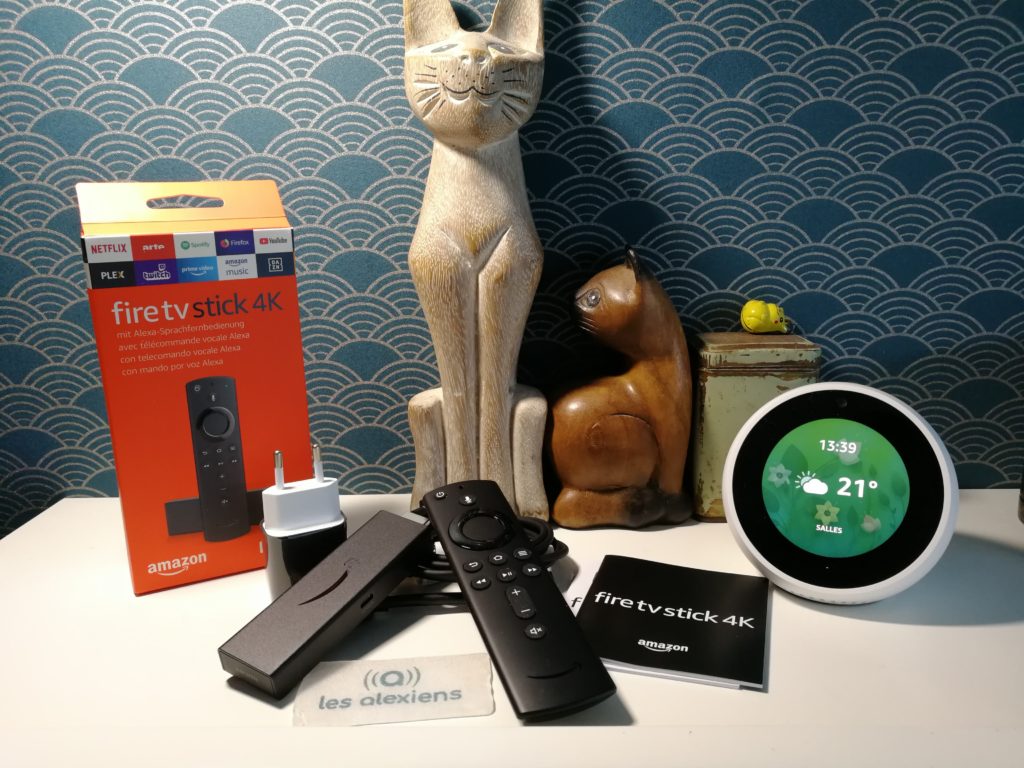 Use with Alexa convincing
In use, powering up is slower than with the Fire TV Stick Basic, but thereafter, we are under the spell of its speed. Navigation with the remote control is very fast, video loading is instantaneous ... Let's talk about this remote control, bigger than the old one.
First of all, there is the button to activate Alexa and that is great. We still have the central circle serving as action button and its circle allowing navigation. To this is added the standard remote control buttons (forward, back, play / pause, volume, mute, welcome, option and back). Also note on this new version the on / off button which will allow you to put on standby your material. Be careful because it is a little close to the microphone button and if you have big fingers, it is not impossible to switch off instead of activating Alexa.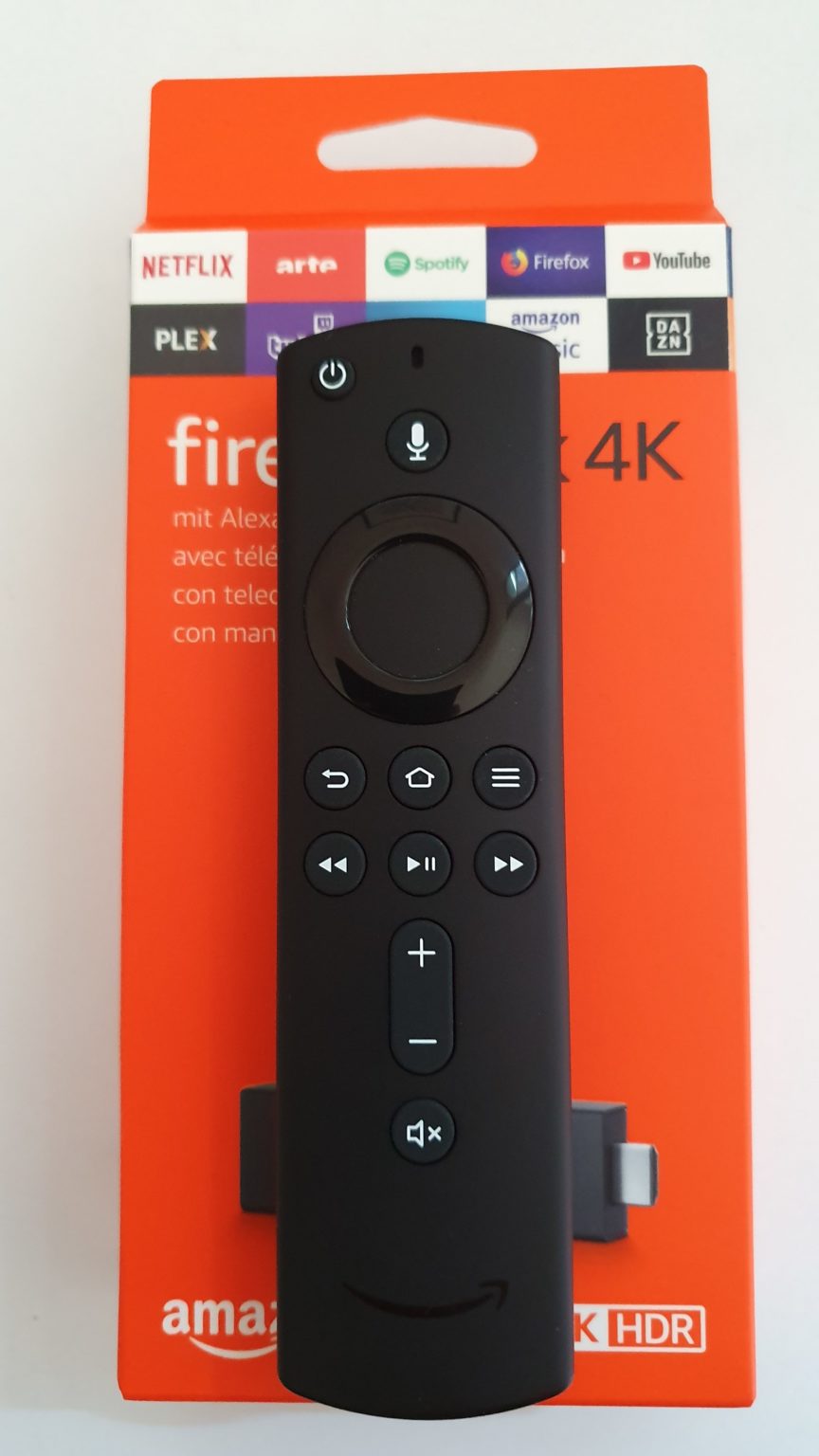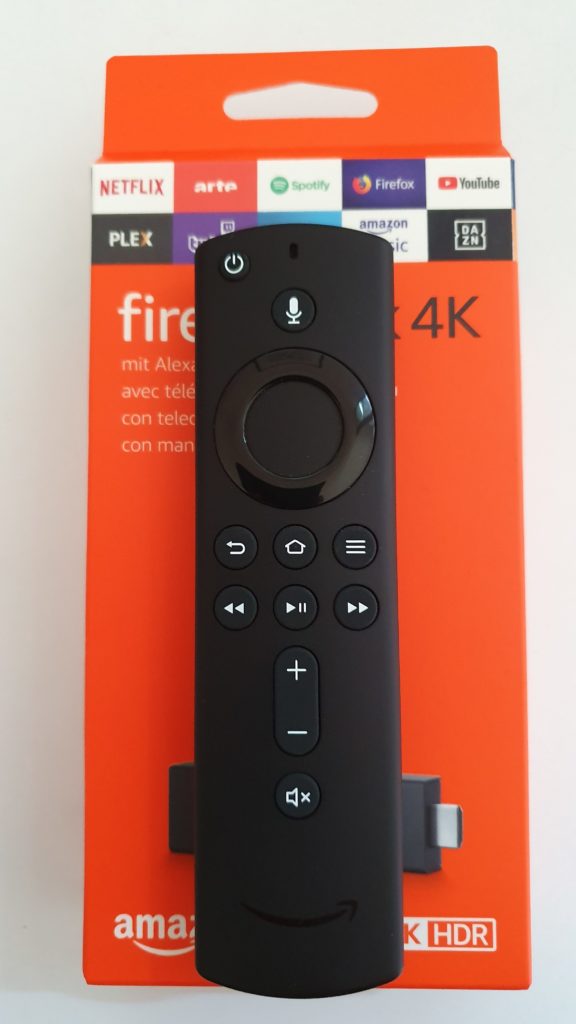 You wonder how Alexa reacts?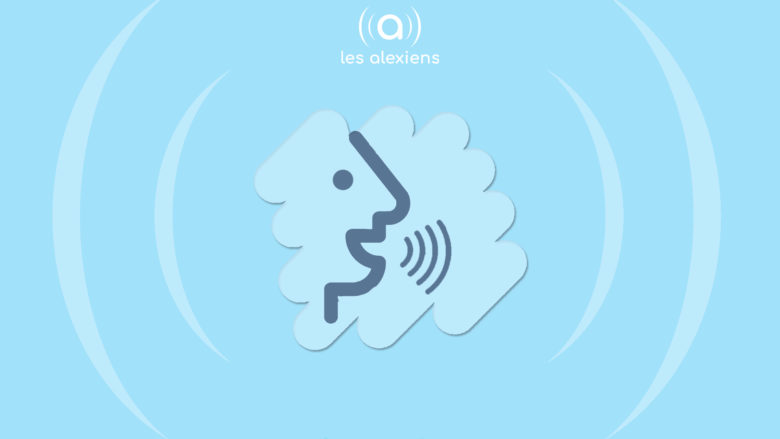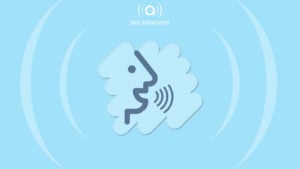 Well it's very simple: by keeping your finger pressed on the microphone button, you will make your request to Alexa and when releasing, she will respond. Just like an Echo will have a blue halo, it will appear at the top of your TV screen and Alexa will speak to you through your speakers.
Yes, your TV, if it is equipped with an HDMI socket, will become a giant Echo Show ! From there, ask him anything you want like the carrying out your routines, the cooking recipe, listen to music on Amazon Music, turn on your lights… But of course, it is above all a 4K multimedia player key allowing you to stream content via different providers such as Amazon Prime Video, Netflix, Rakuten, Molotov (which offers a promotional offer for the launch of the Fire TV Stick)… What is interesting is the fact that once your accounts are configured, they will be used by default and it will therefore be possible to stream a video on Netflix for example without having to choose your account each time ( especially when you have multiple accounts). Once that's done, it's your turn to binge watching!
You are probably saying to yourself: "I don't have a 4K TV, it won't do me any good to take a Stick 4K! ".

The answer is no, you have everything to gain. As we have seen, it is much more powerful Et al more memory than the HD version. This means that even if your TV is not 4K, you will have the maximum quality supported by your TV. In addition, you will have a much faster speed than the other version and an almost immediate HD display of your video. Frankly, what is smooth, crisp and fast. The extra power is effortlessly seen whether your TV is 4K or not.
Some simple examples of Fire TV controls with Alexa ?
Ok, ok, if you insist:
- I want to watch The Boys episode 3,
- I want to watch Penny Dreadful on Netflix,
- Turn up the sound
- Turn off the TV
- I want to listen to the best songs from Muse
- Show me the camera at the entrance…
Yep, you read the last command correctly. Alexa allows you to view your cameras running on a recognized skill.
But then, does this Fire TV Stick only have advantages?
No of course, there are things to improve:
- The Drop In function is not available, which is a shame because calling the small family to set the table when you look at a good thread that you do not want to move, that would really not be bad!
- Cannot put the TV Stick on a speaker group to have your playlists playing on the Fire TV and associated Echo devices ...
- Even if it is possible to decrease or increase the volume of your TV and to choose the volume scale (from 1 to 5 points) via the parameters, it is not possible to directly choose the desired volume (ex: set the volume to 10).
- The button on the remote control puts your TV on standby and therefore the FireTV which will not be turned off but only on standby.
- Requirement "Give me some movie ideas" refers to cooking recipes ...
Conclusion of the test and editorial review
Before giving you our expert adviceAlexa, we interviewed Klément, 11, an early adopter of this brand new Fire TV Stick 4K.
The Fire TV is very fast and video quality is very good ! the remote control is quite well done and finally, I find that the voice is not used too much. I go to Netflix or Amazon Prime Video depending on what I want to watch, but it's true that if I have the name I can directly ask Alexa and that launches the film. I still prefer to go to each of the applications and make my choice. A page with all the news, or all the films or series by genre, whatever the supplier would be really great! I find it much better than the first one which sometimes rowed and with which the video was sometimes hatched. It's weird, but I don't see any weak point at all, it's a crazy thing! Klément, 11 years old
The editorial staff of the Alexiens agrees with Klément on a number of points:
The Fire TV Stick 4K is more than attractive. Its more powerful hardware offers, in addition to 4K HDR, a really appreciable ease of use. Even if you don't have a 4K screen, it is much more pleasant to use and allows you to navigate very quickly through its various menus. While a Google Chromecast is always dependent on another device, the Fire TV 4K can be used alone thanks to its remote control, but also allows you to cast content from its smartphone using the Fire TV app.
Moreover, its really reasonable price also makes it a more than interesting device. Indeed, the Fire TV Stick 4K is sold at the list price of 59.99 € excluding promotion. It is therefore an excellent device for connecting a television that is not or to do without a second decoder, or even the tedious installation of an antenna socket in an unequipped room.

Not available
August 11, 2022 23:32 a.m.
Amazon Fire TV Stick 4K
59.99 € (excluding promo)
Most
A really powerful streaming stick
4K HDR, Dolby Vision and Dolby Atmos
Remote control with Alexa integrated
Allows you to make unconnected TVs smart
A really reasonable price in view of the services
The lessers
Prime Video a little too present
Application store not rich enough
No casting to Echo devices with screens
Poor mobile app but rarely needed