Connected bulbs are the basics of home automation. From the simple retro bulb in warm white to the excellent Philips Hue operating in ZigBee, there is something for all tastes and above all at all prices. Some will say that no matter the price, a connected bulb only lights up… Nay, dear ones! And this is what the premium brand LIFX shows us with its bulb LIFX Clean.
LIFX has in fact developed a lamp which, in addition to having excellent specifications (white heat from 1500 to 9000 K, 16 million colors with 550 billion graduations, 1200 lumens, compatibility with voice assistants, etc.) , will allow you to disinfect surfaces using HEV technology. The brand claims to be able destroy up to 90% of bacteria ! In the midst of the COVID epidemic, are we on a real miracle product that will revolutionize the way you disinfect or an unwelcome marketing rant? Offered between 68 and 79€ (or even less depending on promotions), we will help you see more clearly about this.
LIFX Clean: a bulb with antibacterial HEV light
Unboxing
LIFX (pronounced Life ex, in English) is a premium Australian brand that has specialized since 2012 in light bulbs and lighting by playing the cards of quality, innovation and originality. This quality has a price because like the Hue, they are part of the expensive products.
The premium look of the LIFX Clean can be seen with the packaging: glossy prints, highlighting the specifications (brightness, "Clean" function, white heat, etc.). Support for voice assistants is present with Amazon Alexa, Google Assistant, Siri and Apple Homekit, Bixby and Samsung SmartThings. The box and the support of the bulb being made of cardboard, the whole is 100% recyclable.
We tested the reference LIFX Clean A60 with Edison 27 (E27) base. It comes with 6 small installation guides (including one in French) and a photosensitive card allowing you to visualize the action of the HEV function.
The bulb as such has dimensions in accordance with the A60 nomenclature. That is to say that she will do the maximum 63,5 mm diameter for 11,6 cm long (including 3 cm of screw base). It is relatively heavy with almost 160 grams. But its shape is not that of the basic A60 bulb. Indeed, you see that the head is flat and that it is cylindrical in shape on these 2/3 once put in place. Made of ABS and PC plastic, this will allow it to UV and heat resistant (which is good because it tends to heat up).
"Here is a bulb that is definitely out of the ordinary…"
The overall quality of the LIFX Clean bulb is excellent. There is the brand logo, but also the three small shards specific to Clean mode.
LIFX Clean bulb: technical characteristics
Here are the specifications of our LIFX Clean, model LHLA19E27UVIN:
Brand: LIFX
Model: LIFX Clean A60
Bulb shape: A60 therefore 6,35 cm in diameter and 11,6 cm in length
Base: Edison 27 or E27 (27mm diameter)
Energy class: A+ (old scale)
Power : 12W,
Lifetime : 25000 hours of operation (average),
Number of cycles: NC
Luminous power: 1200 lm,
Colours: 16000000 but 550 billion color graduations (with intensities and saturations).
Whites: 1500 to 9000 K, i.e. very warm to very very cold white.
Dimmable: Yes
IRC: Over 80
Diffusion angle: 210°
Minimum operating temperature: -10 ° C
Full ignition: 1 sec max.
Connectivity: 2,4 GHz Wi-Fi, IEEE 802.11 b / g / n
Supply : AC 100-240V in 50/60Hz.
€79,99
In stock
Refurbished from 1
May 20, 2022 2:52 a.m.
The technical characteristics of this LIFX Clean are therefore excellent and we particularly appreciate the 1200 lumens making this smart bulb one of the most powerful and offering the widest white warmth range of the market. We ignore the 550 billion graduations, a big number to please the marketing but which brings nothing (multiply the 16 million by the possibilities of saturation and intensity and that's a lot... just like the other color bulbs), but add to that the HEV and here is a bulb that is definitely out of the ordinary…
"The higher the frequency, the shorter the wavelength (there are more 'waves') and the more energy there is. »
But what is HEV?
Le High Energy Visible light or high energy visible light is light with a wavelength of 405 nm, very close to UV, which start at 400 nm.
UV rays have been used for years to disinfect environments, surfaces and certain products (such as water). For information, light is a particle (photon) and a wave. And like all waves, it has a frequency (from 400 nm for UV as we have seen). The higher the frequency, the shorter the wavelength (there are more "waves") and the more energy there is. Very energetic UV rays (in particular UV-C) will alter the DNA/RNA of bacteria and viruses. We must see this as small energy balls (photons) which will either come to break the bonds within the genome or bacterial plasmids or the DNA/RNA of viruses or, on the contrary, bring the energy necessary to create connections that should not be made. Thus, bacteria and viruses will be destroyed quickly (about 5 min with UV-C). UV rays also have impacts on our health and you can see this if you stay in the sun too long. It is therefore not possible to use them on an ambient light, there would be too much risk.
This is why 405 nm LEDs were developed. While remaining in visible light, this wavelength will provide enough energy for a bacteriostatic and bactericidal role. Attention, no protocol is currently available on viruses. The tests carried out in university laboratories only relate to vegetative bacteria (non-spore-forming, therefore the easiest to destroy) and demonstrate that it is indeed possible to destroy between 30 and 90% of the bacterial load of pathogenic bacteria... provided that be placed between 2 and 40 cm from the surfaces and left to act between 2 and 12 hours...
When LIFX says that 90% of Escherichia Coli and Staphylococcus Aureus have been destroyed, the test conditions must be known. Not easy, but a confidential report, although available on the Internet, shows that the brand based itself on 24 series of tests:
12 tests for E. Coli with a treatment duration ranging from 2 to 12 hours (2, 4, 8 and 12h) and a distance to the source of 40, 80 and 122 cm. With 3 different initial concentrations.
12 tests for S. Aureus methicillin-resistant, with a treatment duration ranging from 2 to 12 hours (2, 4, 8 and 12h) and a distance to the source of 40, 80 and 122 cm. With 3 different initial concentrations.
The results show that to destroy 85% of E. Coli, for example, we must stay 12 o'clock at 122 cm ou 12 hours at 80 cm for 90% lethality or even 2 o'clock at 40 cm for the same result. For S. Aureus, the results are less good and there will only be 40% maximum destruction in 2 hours at 40 cm. And again, the final destruction will depend on the initial bacterial load. The more there are, the less the logarithmic reduction will be.
But why does the lamp work less well when you move it away? Because the energy decreases according to the square of the distance.
What do we take from this?
First of all that we are on laboratory analyzes and therefore not at all in the atmosphere of a room or a house. Then, that without having an idea of ​​the initial charge, it is not possible to know if the disinfection will be effective. And finally, that the tests have nothing to do with normal consumer use. Who is going to put a 1200 lm lamp 40 cm from a keyboard or a table? Who's gonna let it run for 12 hours?
"the LIFX Clean ampoule smells like marketing"
This therefore puts a flea in our ears: although powerful, this "antibacterial" bulb will be useless if you use it as an ambient bulb. Indeed, if your equipment to be disinfected is more than 1,2 meters away, you need either 30 bulbs, or let it run for 2 days non-stop. We are therefore not on the ambient disinfection that the brand suggests (sanitizing the sink, this means having a bulb 40 or 80 cm from a water point and focusing it on it for 8 to 12 hours) and the LIFX Clean bulb smells like marketing.
Be careful, too, because HEVs are also implicated in eye diseases such as AMD in the event of regular or prolonged contact.
LIFX Clean: operation with the home application
A compelling app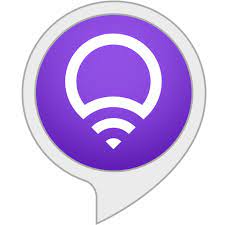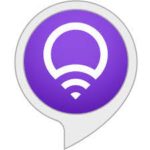 LIFX has developed its application, on a completely own basis. Much like the Philips Hue app, the brand focuses on quality, versatility and personalization. First of all, you have to create an account there, but nothing bad, as always, all you need is an email, a password (that is to say the ad-hoc response to the warning word in the military, but rest assured they didn't know either) and a validation.
For add new equipment, it's almost even simpler. Activate your Wi-Fi (connect your smartphone to the network that will be used by the lamp), your Bluetooth and your GPS and press the "+" at the bottom right and "New Lights" et "New lamp". Your lamp then appears as if by magic. Select it then enter your Wi-Fi settings. The application will ask to come and connect to the bulb's own network. In general, with this type of installation, it goes very well or it smells like pâté. In this case, it's nickel. The advantage is also that you will not have to fight with 2,4 or 5 GHz networks, it is done by itself via the connection to the LIFX Clean. And There you go. It still takes a good minute. But it's very simple.
The LIFX app is pretty well done. You will first have to say where the lamp is (Office, Kitchen, etc.), after giving it a small name. The different areas will be accessible from the home page. You can thus turn lights on or off in a room whole in one go. By clicking on the bulb that interests you, you have access to its parameters. Hue aficionados will not be out of place.
You find them:
Colours: variation of saturation by playing with the area of ​​the color palette (graduation from top to bottom of the palette), intensity via the central "wheel" (up or down) and color by rotating the palette to the right or left. 550 billion possibilities… Yes yes, if marketing tells you so! With the saturation at a minimum, the colors all tend to white. Conversely, at the max, they are very frank.
Whites: choose the heat by playing roulette. At the top, the temperature in Kelvin is noted. For example, at 900K you are in white "Ice Blue" and "Candlelight" at 1500K. Again, just play with the wheel in the middle to change the intensity.
Themes: you have preloaded, non-editable and fixed colors in order to adapt the visual mood.
Pallets: your favorite settings.
You also have the possibility to create scenes and programs (or scenario if you prefer).
Scenes: there are altogether 8 pre-established Scenes/Effects. You access it with the logo of the hand and the three stars at the top right. By selecting a scene, you can modify the parameters, the effects, the durations… You also have the possibility of creating new ones (new scene).
Programs: you can create one by clicking on the "+" at the bottom right and "new program". You can thus fully automate an action such as launching a sterilization cycle at a certain time or even lighting a lamp at such time, of such color for such time.
How to start a disinfection cycle? It is very simple :
In the main view of the Clean bulb, click on the 3 "stars" top right ;
Choose the cycle time disinfection;
It's gone for a few hours!
We therefore have a very complete application, simple to use, modular and of a good standard. This is a strong point of the brand.
Operation with Alexa
It is necessary that you have activated the LIFX skill to be able to raise the light bulb in the application Alexa. If so, it will appear automatically upon installation. If not, activate the skill with the password and your manufacturer's application ID, then search for new equipment.
Of course, as it is a compatible bulb Alexa, you can turn the bulb on or off and vary the light intensity. By clicking on "Color", you can vary the heat of the whites but also the fifteen colors pre-registered in the application. To change colors by voice, you need to use their names.
Just ask:
« Alexa, turn on LIFX"

« Alexa, turn on LIFX at 80%"

« Alexa, turn LIFX yellow", etc. 
You can activate the Clean function live and turn it off whenever you want, but not by voice, and there is also no possibility to put a timer Alexa to automatically turn off the bulb. Why ? Because Alexa does not take into account this kind of functions, quite simply. Similarly, it does not appear routines, so you will have to go through the LIFX application.
Works with Google Assistant
The principle is the same as with Alexa. First of all, you must activate the LIFX extension in "works with Google" and let Google discover your devices. If you have already activated it, the bulb will be directly visible.
The purpose is the same as with Alexa : you can use it by voice and directly from the application via the virtual button and the intensity rule. Couldn't be simpler. You also have the possibility of choosing, thanks to the virtual button, a color all those proposed by the application (more numerous thanAlexa). These are also the names of these colors that you will need to call. However, no support for the Clean function at all.
A high-quality Wi-Fi bulb
We will start with the quality of lighting as such. Yes, the LIFX Clean is still a high-end connected bulb. And as much to tell you that it deserves the term premium. For those familiar with Philips Hue, we're on the same quality (and the same price range, but in Wi-Fi).
The LIFX turns on very quickly and is at 100% capacity in less than 1 second. The whites are excellent and the different heats are really distinct. It is clearly the only reference that we have tested which presents such a wide range of whites. At 1500 K we are sure of almost red orange. At 9000K, blue is not far away, even if with much less saturation.
The colors are superb, shimmering and intense. Again, the color differentiation is very good. Mean by this that you don't have green that draws on yellow, and vice versa. What is also worth noting is that the bulb loses only a little brightness when switching to color. Of course, this is to be balanced when you put very warm colors like red or orange, but this is due to the wavelength and there is no collapse as is very often the case with medium or low-end bulbs.
"The colors are superb, shimmering and intense. »
You can see in these photos that the colors are really clear and well marked. The 1200 lumens are more than enough to illuminate an office or a room of 15 to 20 m² on its own. LIFX bulbs are therefore excellent smart bulbs, especially when it comes to color management. Especially since, even if they work over Wi-Fi, they are really very responsive, both via the application and by voice. Be careful, however, it tends to heat up a bit.
LIFX Clean: effective disinfection
But let's talk now about the Clean function, because it is indeed the interest of this bulb compared to a standard LIFX having exactly the same characteristics. And there, let's be honest, there is some truth, but above all lots of marketing.
At Les Alexiens, unlike many other sites, we don't mirely copy press releases, contenting ourselves with putting three photos. We are testing for real, and we logically looked for a way to make sure whether or not the disinfection of this LIFX Clean bulb works.
We therefore embarked on two different tests with:
Some petri dishes with non-selective homemade agar : unfortunately, it didn't work very well due to a lack of suitable equipment to grow the small animals (the oven behaved a bit like an oven…). The goal was to transfer the bacteria present on a connected watch glass before and after treatment by contact.
The photosensitive paper provided by the brand: this paper will change color with the activation of pigments when they are excited by the energy provided by the 405 nm wavelength. It is therefore this last option that has been carried out.
We first validated that the paper only changed color when subjected to HEV light. We then tested with "the bluest blue" of the bulb. Without change. We also did the tests with the shutters closed so that UV rays could not interact. This bulb being a 1200 lm, we put it in the main light, like the average user. This means that the closest surfaces are between 1,3 and 1,6 m and up to 2,5 m.
"After a night of treatment, it is clear that the card remained immaculately white"
We then placed the cartonette at 1,6 meters and launched an 8-hour cycle (a whole night) equivalent to the period during which a room will not be used by the inhabitants. We remind you that even if there is no particular warning, studies are beginning to show that HEVs can have an impact on the eyes.
After a night of treatment, it is clear that the card remained immaculately white. Which means that in 8 hours, the energy provided by the HEV bulb was not enough to even make this paper rosy. So as much to say that the bacteria must have had a good laugh.
First conclusion:
room disinfection is not possible under normal conditions.
We therefore wondered from what distance we would have effects. Our repeated observations have proven to us that the rapid color change of the cardboard (a few minutes) is best from 35 or 40 cm. This is a good indication, but it will actually take much longer to have a real disinfectant action. This therefore seems to confirm that it is necessary a minimum of 8 to 12 hours at only 40 centimeters distant, 80 cm being a great maximum…
Second conclusion: Admittedly, the LIFX Clean will disinfect in 8 hours at 40 cm or in 12 hours at 80 cm, but we are far from normal conditions of use. The situation of the ampoule on the packaging as on the brand's website is in our opinion misleading, because one could believe that it is enough to use the ampoule normally to have an effect. Which is wrong.
Our opinion : it is neither more nor less than a marketing argument and the LIFX Clean cannot be considered a disinfectant device effectively surfaces or ambient air. In the midst of the COVID period, it is quite disappointing that a brand recognized for the quality of its products falls into this trap of overbidding hygiene and fear of miasma. Fear sells, but maintaining credibility is surely more important.
In summary, we are both thrilled and disappointed. In effect, the LIFX Clean is an excellent smart bulb which benefits 100% from the know-how of the brand. And to say that it is premium is not an empty word so much her colors are amazing, intense, deep and well differentiated. His 1200 lumens also make it one of the most powerful connected lamps on the market. Its white beach is also impressive, ranging from 1500 to 9000K (ranging from orange to light blue, roughly). The app is a success and its use is intuitive. We also appreciate the very responsive voice support, even if the Clean function cannot be activated by voice.
Unfortunately, if LIFX shows great know-how in connected lights, we are however much more circumspect about the antibacterial function, THE function put forward to sell this famous FLIX Clean. Indeed, this lamp will emit a light in the HEV range close to UV supposed to disinfect the surfaces swept by this luminous flux, but it is clear that it absolutely does not work under normal conditions expected for a product of this type. Forget room disinfection unless you let it cycle for several days or put a dozen in a room. The tests carried out by the brand show that it will be effective on vegetative pathogenic bacteria if you leave it for up to 12 hours at a distance of 80 cm (90% reduction in E. Coli). And our tests have shown thatan 8 hour cycle at 1,6 meters has absolutely no effect except that of using energy for nothing. Fortunately, it is class A+! So, to put it simply, if you want to have a disinfectant action, you have to point the LIFX Clean at the area to be treated (a keyboard, a sink, etc.) at 40 cm and let it run for a minimum of 8 hours. But, frankly, buy disinfectant wipes instead, which are cheaper and quicker on action (and work with viruses, unlike HEVs.
€79,99
In stock
Refurbished from 1
May 20, 2022 2:52 a.m.
In conclusion, so we are disappointed that a high-end brand like LIFX does not fall for the marketing trap of hunting bacteria and viruses for riding the COVID-19 wave. Some should not touch it too much so as not to lose credibility. Especially since, for a high price of 79.99€, the almost 20€ extra of LIFX Clean are the price of marketing and wind. A bit like the 550 billion color graduations put forward. That's a shame.