We know that aficionados of connected products are also relatively fond of music. The connected speakers are used a lot for that. For some, the search for optimal sound is the priority, hence the Echo Studios, HomePods, Sonos ... And this search is the same with headphones. Premium helmets are less and less of a niche market and the major manufacturers in the sector are all present with their high-end products. This is the case of Jabra Elite 85h headphones.
Danish brand Jabra (GN Netcom group) specializes in the production of headphones and headphones for the general public and professionals. It is the first to have brought to the market innovations such as the microphone with ultra noise reduction, the Bluetooth headset, the first in-ear integrated microphones and headphones, etc.
Le Jabra Elite 85h is the brand's premium helmet, in direct competition with the Bose QuietComfort 35 II or the Sennheiser PXC 550 for example. Designed by GN Audio A / S in Denmark, made in China, it complies with CE, FCC (USA equivalent), IC (for Canada), RoHS, REACH and MFI (Made for iPhone) standards. On paper, he's a heavyweight: active deletion noise, 36 to 41 hours of autonomy, Bluetooth 5.0, 8 microphones, system SmartSound, soundscapes, operation with Google Assistant, Siri and above all Alexa integrated !
€217,94
€249,99
In stock
Refurbished from 12
January 21, 2022 5 h 51 min
Update: January 21, 2022 5 h 51 min
JABRA Elite 85h: unboxing over-ear headphones
Le Jabra Elite 85h is part, as the name suggests, of the Jabra Premium range. And in keeping with this, it is delivered in a superb packaging incorporating the brand's color codes: gray and yellow, with the product visual in glossy relief. Fairly large (22,5 x 19,5 x 8,2 cm), the packaging highlights the fact that the helmet is optimized with Alexa (Alexa built-in) and equipped withANC (Active Noise Cancellation or Active Noise Reduction). On the back side, these are the other remarkable features that you find, such as resistance to rain, battery life, 8 microphones ...
As with all Elite products, this box is actually a sleeve giving way to a plain yellow box, with a Jabra GN logo which is itself a box for the helmet. But in the fashion of Russian dolls, the latter is in a storage case. Moreover, it is " NS ! " which comes to us first when we open this pack. And yet, we need it, because headphones, we saw some!
"Practical, it will allow you to transport your helmet in complete safety, in a hand suitcase, a backpack or quite simply held in the hand. " The Alexians
This ovoid carrying case is made of rigid imitation leather measuring 21,5 cm by 19,5 cm for a height of 6,5 cm. It closes with a zipper and also has a fabric braid as a handle. Practical, it will allow you to transport your helmet safely, in a hand suitcase, a backpack or quite simply held in the hand. It's a real plus.
By opening it we find the Jabra Elite 85h laid flat and well wedged thanks to an interior separation which also allows storage (such as camera bags). We will come back to the helmet later. Let's take a look at the accessories:
Un USB C cable, which announces a rapid recharge, of 30 cm.
Un double jack cable of 1m20, quite thin
Un Jack / double jack adapter for aircraft, gold anodized. And that is an excellent surprise. If you are used to medium but especially long-haul flights, you can see very well how it is seen. Tired of papier-mâché headphones and airline cotton swab adapters? So there you are!
Once the helmet has been delicately taken out of its case, this is the second surprise of the test: it is superb and exudes quality. We opted for the Black / Copper version, but there are 4 others, black, black / titanium, blue and a beautiful beige / gold. To say that it is successful without presenting it to you in detail would be lacking in knowing how to live. Here are some photos and explanations.
The headphones are covered with a pleasant black fabric to the touch, much warmer than plastic. The buttons are fully integrated into the design and are hardly visible (except for the two on the edge of the headphones).
Note that there are only 5 in all:
Volume + and - (skip + and -) : the two small white dots on the right shell
Pause, call acceptance and Bluetooth : the concave part (the reverse of convex therefore) between the + and - buttons.
Voice assistant button : on the edge of the right shell
Noise reduction / HearThrough button : on the edge of the left shell
"The headphones are covered in a black fabric that is pleasant to the touch, much warmer than plastic. " The Alexians
No touch and we can only thank Jabra for this type of headset: what could be more painful than pressing anything as soon as you try to move the headset? In addition, there are only 5 buttons and not more than ten like some models confusing our ears with a cockpit and our fingers with toothpicks.
The hoop also has a fabric part on the top while the underside, padded at will, is in imitation leather. The copper parts go very well with the matte black of the helmet body. The shell pads are also made of imitation leather, which is pleasant to wear and does not keep particularly hot in use.
Plastics are very good quality. We have Polycarbonate (or PC) renowned for its longevity and robustness, ABS (acrylonitrile butadiene styrene for the most curious), which is strong, light and found in Lego® (which comes from "Leg Godt "-> Lego," plays well "in Danish) and PBT (polybutylene terephthalate for intellectuals) which resists wear well and is a good electrical insulator. The copper part is made of plastic having undergone a PVD treatment (Physical Vapor Deposition), a "Metallization" under a vacuum. Say like that, it doesn't sound like a salesman, but the whole thing mixed up really doesn't hurt.
Technical specifications
Let's make the family tree of our helmet. The Jabra Elite range has different limbs that are differentiated with a h for "Headphone", for an t for "True wireless" or a e for "Earbuds ". The number corresponds to the rise in range: the 85 is the alpha male at the present time.
Let's take a look at what the Jabra Elite 85h at audio level:
Active noise reduction (ANC) via 4 of the 8 microphones of the device,
Passive noise reduction thanks to their shape.
Noise reduction on outgoing sounds: for calls, better sound thanks to 6 microphones out of the 8. Your interlocutor's understanding becomes excellent, even outdoors, via its 8 microphones dedicated to sound capture.
Wind noise protection thanks to their shape.
Supported audio codecs : SBC, AAC
Speaker size : 40 mm each, one per earpiece or shell.
Speaker bandwidth (music playback) : 10 Hz to 20 kHz
Loudspeaker bandwidth (calls) : 150 Hz to 6,5kHz
Microphone type : 3 x MEMS and 1 x ECM per shell. MEMS (Micro-electromechanical system) are microphones combining a mechanical part (membrane) and an electronic part in order to have a better sound quality, not vibrating and having an increased lifespan in a space reduced to the maximum. ECM (condenser) mics are larger but more versatile and a good addition to MEMS.
In terms of connectivity, the headset has a 3.5 mm mini-jack socket and a connection Bluetooth 5.0. This version works with most smartphones (retro compatible with 4.0 for example, but without all the functionalities). It allows better sound and a greater range for a lower consumption. The maximum announced distance is 10 m for still optimal quality. But at 15m in the open area, it still works, even if it stalls a little. It can also be paired with 8 devices, 2 of which are simultaneous. It is really excellent if you go from a smartphone to a PC or TV for example. In our case, we also paired it with a Fire TV Stick 4K and the rendering is just great! No sound lag, good spatialization and finally, a real pleasure!
Each shell is 10 cm long by 8 cm wide and 5 cm thick. Suffice to say that your esgourdes will be warm in their cocoon. Allow 17 cm of the helmet flare by 22,5 cm in height once deployed. If you are the big head type, you can add a good 3 inches more by stretching it to the maximum. Please wait until the end of the article before measuring your head! A little outfit, thin!
It is also protected for 2 years against rain and dust. Another specificity, the Elite 85h has Amazon Alexa integrated! Be careful, the headset will not be able to work wired with its Jack if there is no more battery, unlike other brands like JBL ...
Using the JABRA Elite 85h headset
Despite its almost 300 grams, its flared shape towards the ears, its padded headband and its extra-soft cushions makeit is comfortable to wear. Its comfort means that you can keep it on your head for 8 hours without any problem: the ears do not heat up, no pain even with glasses ... During our tests, we put it on for whole days without any discomfort, which quite impressive. This is one of the big strengths of this product.
"Quite simply, it's the longest battery life on the Bluetooth headset market. It can also stay more than a year on standby! " The Alexians
But why only wear it for 8 hours in a row when you could keep it 36 ​​or even 41 hours without having to recharge it! 36 hours in case of ANC mode activated et 41 hours in standard mode. Quite simply, it's the longest battery life on the Bluetooth headset market. It can also stay more than a year on standby! And despite this, the full charge is done in 2 hours and 30 minutes. If you are in a hurry, charge the 15 min to have 5 hours of use.
Another specificity of this helmet, to turn it on, nothing could be simpler: open the shells to put it on your head and the helmet will turn on automatically. To turn it off, flip the headphones inward, and voila. Do you want more ? Ok. Take the headphones off your ears and the music stops on its own. Put it back on, and she resumes. It's awesome.
Le his is really at the level of this high-end helmet. He is powerful and deep, while remaining neutral. That is to say that you will have music which, from the outset, will not have excessive bass (it is in the 64) nor its fully energized. If you want to have something more pronounced, you can make custom edits in theJabra Sound + app. And that is a plus, but we will detail this application later.
When pushed fully, the sound will tend to become vibrant, especially in the treble. However, before you get to that end, you have to go because it has a trunk and it develops decibels. Either way, we don't recommend doing this for your own good (but hey, we're not your mother either).
The tests were done with different music to ensure listening pleasure (we find this better than curves with peaks at 330 Hz on the descent of the asymptote of the left single-groove):
With "Love You" of The Free Design, you will realize the spatialization of the sound which starts on the left and then on the right, twirls around you, giving you the impression of being in the middle of the quartet.
Shaka Ponk, SOAD or even Serj Tankian to see how changes in sound levels are managed (treble, saturation…).
Carmina Burana to perceive both very low and low sound levels and explosions of bass, treble and mids, mixed.
From the Muse to go fishing to the worked music, mixing different harmonics, hidden or ephemeral rhythms.
Audio podcasts and radio because a headset is also used for this. With a neutral sound, it's perfect! We were even surprised to have stereo and spatialization in a "Sensitive Affair" story!
And many others…
"The sound is superbly transcribed" The Alexians
And for once, we might as well tell you that we have still discovered subtleties in certain songs that we had not yet perceived. The sound is superbly transcribed and you are free to define the sound profile of your choice: neutral, more bass, more treble, lyrics, energized or fluid.
And if that doesn't suit you, you can adjust it as you wish.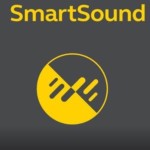 Let's talk about active noise reduction. For those who do not know, here is how it works: the microphones located outside the shells (4 in the case of the 85h) pick up ambient sounds to reproduce them negatively in the headphones. There are also the interior microphones which will pick up and allow to suppress the sounds which have managed to pass through the headphones, using the same ploy.
But for this type of system, you have to start with good products, entry-level headphones offering this feature can be a real calamity. Please note, we are not in an anechoic chamber either, you will not be 100% cut off from the outside. And that's good. The point is not to hear yourself breathe yourself. Moreover, if you are used to this type of helmet, it may be a little below the Bose QuietComfort 35 II especially on some treble but it has a big advantage: SmartSound.
"What is this SmartSound " ? you wonder feverishly in front of so much well brought teasing… You can activate this option via the application Sound +. Thanks to that, the sound of the headphones will automatically adapt according to your environment. The sound environment around you will be analyzed in real time (audEERING technology can detect more than 6000 different sounds) and will activate or not the ANC, the HearThrough ...
So if you go from a quiet to a noisy street, SmartSound will not filter all sounds to allow you to hear what is happening around you and prevent you from reacting to an oncoming car, a horn blast in your back ... In a quiet area, insulation phonic is perfect. It is really an excellent tool combining constant sound reproduction and, above all, security.
Another advantage, with the button on the left shell, you can activate SmartChoice of Sound, HearThrough or neutral mode.
The Jabra Sound + app
Before you can use all the features of your headphones, it is necessary to download the Jabra Sound + app from the store. Of course, activate your mobile Bluetooth and put the search mode then follow the instructions of the application. That is, you will choose "Pair a new Jabra" and you will select your headset. Press the pairing button for 3 seconds if necessary. Then let it be. It's very fast.
You will then be entitled to an overview of the buttons on your Jabra headset and, hop, an update. Allow approximately 3 minutes for the download and installation. You can also change the language by going to the headset settings.
On the reception of your headset, you will first see your audio mode options: active noise reduction or ANC, HearThrough and neutral. And this for each moment (we will come back to this). the HearThrough is a mode allowing you to hear what is happening around you. The sounds are reproduced by the headphones, above your music. It is very good when you are in the street for example. You also have the option of activating the function SmartSound by pressing "inactive". There, the application will analyze the ambient noise to make a first adjustment and this will then continue in real time.
By going in "Settings SmartSound ", you can activate or deactivate the announcement of the change of mode. We advise you to deactivate it now. Why ? Because if you leave it, you risk hearing every 30 seconds (if you are in the street) "private mode", "public mode"… and your music flow will be cut off. It is therefore unmanageable and painful as possible. By deactivating the ad, the change is made anyway and you will notice it on your own.
Vous pouvez voir four types of "Moments", i.e. sound profiles (neutral, more bass, more treble, speech, fluid and energize) and configurable and parameterized audio modes:
My moment : this is your use at time t. Which will depend on what you do (sports or whatever). You will come to choose the chosen audio mode (ANC, HearThrough, neutral) and the sound profile that you like. You can also make your own audio profile.
Routes : it is a sound profile that you can customize to make it suitable for your environment (bus, metro, train, etc.). In this profile, the ANC is pre-activated.
In public : same, but more dedicated to areas with conversations like an open-space. In this case, HearThrough is activated.
In private : it's the same thing, but for your music moment, quiet… It's a neutral mode.
In any moment, you can manually modify the equalizer by moving the bass, midrange or treble with your finger or select a recorded sound profile. You can also choose a background sound or "Soundscapes". Very useful if you do not want to listen to music or the radio but still want to isolate yourself in a sound environment. The choice is varied, ranging from the sound of waterfalls, the songs of birds, caves or even the crowd (the must have of confinement). It's a big plus to isolate yourself, calm down, meditate ...
By going to the "my headset" tab, you will see a lot of possible settings (updating the headset, choosing the voice assistant (we will come back to this shortly), headset settings, etc.). The circumaural detection is pausing and resuming playback by removing and reinserting the headphones. You also have the option to change the language of the voice guidance, which you will hear through your headphones. For this, an update will be necessary after downloading the language pack.
In the settings of the headsets, you can modify the call experience like, activate the Slidetone or not, that is to say decide to hear or not your voice during a call, the possibility of choosing an equalizer when you get a call. The assistance of the headset will allow you to choose when your headset will go into standby out of use and whether you want to hear the voice guidance.
Jabra emphasizes the quality of calls thanks to the 8 microphones of the headset. And it is true that it is excellent. The interlocutors will hear very clearly, whatever your location (crowd, house, etc.) and it is the same for you. On condition that the line is good, that the telephone of your correspondent is also of good quality… There are too many parameters involved to have an optimal quality or at least to note.
Note that for full use of your helmet, it is necessary to launch the application Jabra Sound + each time you use your 85h.
Jabra Elite 85h: voice assistants and Alexa embedded
"It is a real pleasure to have Alexa integrated, to listen to your news, your podcasts or your music. " The Alexians
Le Jabra Elite 85h will be able to work with the voice assistant of your choice via a first option. By going in "Choose your voice assistant", you will be able to activate the default telephone assistant.
If you use Google Assistant, you press the button on the edge of the right shell once and Google Assistant launches on your phone. The sound goes through the headphones, as well as your requests. You will then have the possibility to use it as with your Google Home or your standard use by phone: home automation, Actions, music via Google Music ...
With Siri, same possibility, the headset being certified Apple compatible.
Operation with Alexa also remains the same as for Google Assistant. If you put Alexa in Assistant by default on your phone, it is she who will launch. From there, you'll use your headset as a remote Echo. But be careful to properly configure your phone for activation even if it is on standby. And that is not easy depending on the brands. Otherwise, even if you press, nothing will start.
Jabra has also taken the decision to make products « Alexa Built-in ", that is to say with Alexa integrated. It is no longer the assistant of the telephone which launches, but Alexa, directly, via integration into the Jabra software. This is the case with the Jabra Elite Active 75t or the JBL Live 500BT that we tested. With this integration, the 85h will be recognized as an assimilated device Alexa by the application Amazon Alexa. As soon as you go to install your Jabra, you will have to choose (but you can come back to that later). If you choose Alexa, the link with your account will be done automatically if your application is already activated on your phone.
Once the pairing is done, when you press the button "Voice Assistants", you will hear the well-known sound of the start of the query Alexa. Ask her what you want, wait for the ending sound and she will do it. It is quite possible to perform routines, requests like turning on lights, etc. In short, all that it is possible to do with a Amazon Echo. In addition, they support Amazon Music, podcasts, news… In short, everything except TuneIn!
Perfect, isn't it? Well, at the start of our test, not really. We were at the limit of saying that the advantage of having Alexa Built-in was the Elite 85h's worst flaw because it was almost unusable… But after a second update of the headset during our test, then an update of the application Alexa on the fact smartphone, everything is back to normal or almost.
There are still a few small issues:
Understanding sometimes a little difficult. But that will depend on the Skills used. The problem therefore does not seem to come from the headphones.
There are untimely cuts when listening with certain Skills, in particular with the use of smartsound.
Difficulty launching Alexa, or at least be understood, for the first time when the system SmartSound turns on and searches for the type of mode.
When you use Alexa integrated, the skip +, skip - and pause buttons do not work. The automatic shutdown mode when removing the headphones either.
There are therefore a few points that need to continue to improve regarding the integration ofAlexa, especially at Jabra to make innovations like over-the-ear detection work and avoid rare disconnections. That aside, it's a real pleasure to have Alexa integrated, be able to listen to your news, podcasts or music. Of course, the use of this type of system will depend on the interest that users find in it. In our case, we are quite a fan of it and with such a helmet it is a real pleasure. Regular updates fromAmazon and Jabra will make the experience more and more interesting.
€217,94
€249,99
In stock
Refurbished from 12
January 21, 2022 5 h 51 min
Update: January 21, 2022 5 h 51 min
What to say in conclusion of this Jabra Elite 85h test? It is an excellent product, quite simply and without appeal. It is exceptionally comfortable, very easy to use with its start-up system with a simple opening of the shells and the fact of having only 5 buttons, Jabra innovations such as automatic pause by removing the helmet, the system SmartSound… The active noise reduction is very good even a little below some headphones of the same range but it is much more interesting and intelligent associated with the SmartSound. Bluetooth multi-accounting is also very welcome. The sound is really at the level: neutral to allow you a faithful reproduction, you can also modify it to your desires according to what you listen to. Alexa Built-in is also a very big asset which would need to be improved despite everything to be used without problem with the innovations of the helmet. For a price varying between 199 and 249 €, depending on the desired finish, we are on a high-end product of very good quality and accessible!
JABRA Elite 85h - Over-ear headphones
€249.99
Most
Alexa integrated
Very comfortable with record autonomy
Excellent sound quality, neutral and flexible
Jabra Sound + app and SmartSound
Active Noise Reduction effective when doubled to SmartSound
The lessers
The integration ofAlexa can be improved
No possibility to use it wired if the headset no longer has a charge