When we talk about new technologies, opinions are often disparate. If for some, voice assistants have no interest, this is not the case for Alexians who, for their part, tend to use Alexa thoroughly and trying to delegate as many tasks as possible. Nevertheless, others consider that the vocal assistantship should not be total. But, if the fear of robots is very present in the population, the idea of ​​doing without cleaning chores is almost always unanimous. Who could refuse to delegate such a thankless task to a machine? This is the reason for the very first robots to have invaded our homes: robot vacuum cleaners and cleaners. And, you probably already know, some are compatible with voice control today.
We can find a large number of them today, and it is also one of the star purchases made by Les Alexiens during Prime Day or the Sexta-feira Negra. Indeed, it is generally expensive purchases and it is quite difficult to find oneself in this jungle of offers. All Alexians do not have the same needs or the same budget, so it seemed interesting to present to you a selection of robot vacuum cleaners for all budgets. Their common points are of two kinds: they are all compatible with Alexa and all are, in our opinion, excellent value for their class. Obviously, this list is not exhaustive and we have selected only a few devices in each category to avoid drowning you in the offers.
The best entry-level robot vacuum cleaners (under $ 300)
ECOVACS DEEBOT 502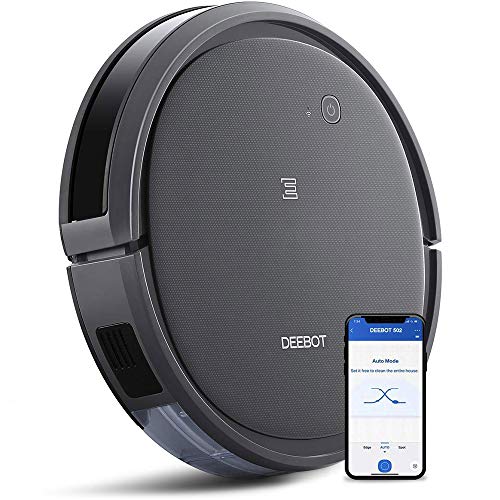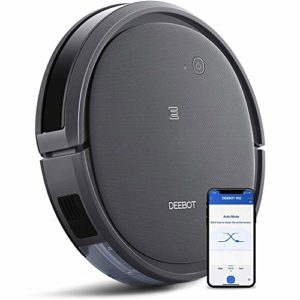 It is the entry level of theexcellent Chinese brand Ecovacs Robotics. Compact and efficient, theDEEBOT 502 robot vacuum sucks up dirt and dust from all surfaces. You can control the device from your smartphone: the robot will clean your house and recharge itself afterwards. Smart cleaning, without compromise! Its anti-fall technology also allows it to finally avoid the stairs and stay safe on the cow floor, while its obstacle detection sensors will prevent it from colliding with your furniture.
Random navigation
Ideal for hard floors and carpets
Controllable from a remote control and the ECOVACS application
3 cleaning systems (automatic, "edge", per zone)
Max suction mode
Compatible Alexa and Google Home
2 side brushes
1 central brush or direct suction mode
Automatic loading
Anti-fall sensors and obstacle detection
Scheduling of cleaning sessions
PROSCENIC 800T / 820T
Another brand well known for having specialized very early on in the design and manufacture of household robots, Proscenic offers excellent products at an attractive price / quality ratio. Our complete test of the Proscenic 800T confirmed it to us, it is an excellent entry-level robot, compact and aesthetic. Note that this device is now available in an 820T version with magnetic strips allowing certain areas to be prohibited. Otherwise, the two models are strictly identical (you can buy tapes for 800T elsewhere).
Perfectly suited to regular use, this vacuum robot keeps its home in a state of permanent cleanliness and all effortlessly! And, in addition to sucking, he mops… What are the people asking for?
Connected Application and Alexa : program and personalize your cleaning preferences anytime, anywhere with the remote control or your smartphone. Robot application name: ProscenicHome; Skill NameAlexa: ProscenicRobot
iPNAS Cleaning System :With iPNAS Cleaning System, you can schedule cleaning mode, view location and map in real time.
Electronic water tank: you can control the water speed through the app according to your need, do deep cleaning easily.
Silent Washing Mode: the suction and washing function are separate. In washing mode, the robot is running quietly.
High-performance suction at 1800Pa: Pick up hair, dirt, debris and dust effortlessly, featuring a high efficiency filter, anti-tangle hole, and rotating brush.
EUFY ROBOVAC 30C
Small but mighty: The RoboVac 30C may be very thin, but it has a 3-point cleaning system, BoostIQ technology and a suction power of up to 1500 Pa to ensure that your floors and carpets are free of all dirt, dust and crumbs.
Controlled via Wi-Fi with the EufyHome app (Android / iOS), you can start cleaning and schedule it on its app or via Amazon Alexa. Thin and discreet: the RoboVac 30C measures only 72.5 mm in height, and can easily slip under your furniture. With its low volume, you will hardly notice it.
Autonomous cleaning: put on the delimiting strips and the RoboVac 30C will know where not to go. It also automatically returns to its charging base when it runs out of battery.

BoostIQ ™ technology: BoostIQ ™ technology automatically increases suction power in 1.5 seconds, when it senses that it is needed.
The best mid-range robot vacuum cleaners (less than 400 €)
NEATO D650
Le Neato BotVac D6 ™ Connect which incorporates the features of our advanced robots to make them accessible to all. It starts with laser technologysmart™, which allows you to create detailed maps of your household to ensure that your robot will cover every square inch of your floors. Cleaning can now be planned on several levels - a real revolution. Then, with its D-shaped design, it can go around corners, where round robots don't. The surface is clean, and animal hair is also removed using a precise cleaning brush - Thanks to the powerful standard filter. Finally, with virtual boundary lines, you tell your robot where it shouldn't go without worrying. It avoids obstacles of all kinds with special care - improved navigation makes it possible. Each cleaning cycle is planned, monitored and stopped via app. You don't even have to be home for it.
New offer for pets: With our robot D650, get ready to tackle the tufts of fur. This kit includes two filters, a spare brush and a cleaning tool

Out of reach. Set the boundary lines to tell your robot where it shouldn't go and avoid certain objects such as pet bowls and stacks of toys

The dust is at the foot of the wall. Unlike Round robot vacuums, the unique D-shape of the Neato BotVac D4 finds dust where it lurks: in corners and along walls.

More power at your service. Up to 75 minutes battery life, more efficient combo brush and standard filter ensure deep cleaning on all types of floors

Permanent evolution. We send regular software updates to bring you new features live - your robot will always be able to follow your lifestyle
ECOVACS DEEBOT OZMO 900
DEEBOT OZMO 900 perfectly cleans all floors in the house. Equipped with the innovative OZMO ™ washing technology and with a strong suction power, the robot brushes, vacuums and washes the interiors. Technology navigation Smart shipsTM 3.0 also allows you to plan cleaning in great detail. This laser technology analyzes the environment and creates a detailed plan, which is visible in the ECOVACS HOME app.
As for the DEEBOT 900 from the same brand, this makes it possible to create virtual plans, to define intensive cleaning zones or to draw virtual barriers. On carpets, the intelligent robot can automatically increase its suction power.
Floor washing in 1 single pass (OZMO technology)
Precise navigation thanks to SMART NAVI 3.0
Virtual barriers
Ideal for hard floors and carpets
Several cleaning systems (automatic, "edge", per zone)
Room cleaning
Max suction mode
Compatible Alexa
2 side brushes + 1 central brush
Automatic loading
Fall arrest sensors and obstacle detection
Scheduling of cleaning sessions
The best high-end vacuum cleaners (over € 400)
We find in this range the devices approaching or exceeding the fateful bar of 500 €. An investment, of course, but events like theAmazon Prime Day which takes place on July 15 and 16, 2019 or Black Friday usually allow them to be attractive prices.
ROBOROCK S5
Here is Xiaomi, or more exactly its Roborock brand, in our selection. The Roborock S5 navigates from room to room to seamlessly clean your home, automatically recharges, and resumes cleaning until cleaning is complete.
Thanks to the'strong suction of 2000Pa, completed by a biomimetic cleaning system, you can clean your home thoroughly. You can tap Clean or schedule and monitor Roborock S5 with Mi Home app as you want. It is compatible Alexa, even if its skill only allows to turn it on or off, but we hope for an improvement of the functionalities in the near future.
Smart APP Control: Use the Mi Home app for scheduling, zone cleaning, spot cleaning, direction control, real-time monitoring, and customization.


Smart navigation technology allows you to map your home, plan your routes and schedules.

Synchronized Sweeping and Washing: The cleaning system is designed to increase the use of wind and draw all the dust into the bin.

Strong 2000Pa suction and Multi-mode System: Carpet, Silent, Mop, Balanced, Turbo & Max mode.

Battery with a capacity of 5mAh: 200 minutes of constant work, ideal for large houses and multi-rooms, fine pile carpets, hard floors, wooden floors and all types of floors.

NEATO BOTVAC D7 / D750 Animal series
The robot vacuum cleaner NETATO D750 Animal Edition cleans for you wherever dirt lurks. Its use and maintenance are child's play: activate Wi-Fi on the e-robot vacuum cleaner and download the application to control it remotely, obtain a cleaning card for your interior and define virtual limits with No-Go. Thanks to Laser navigationSmart, this robot vacuum cleaner analyzes each room at 360 degrees and creates a cleaning map that it keeps in memory to be as efficient as possible.
The Botvac D7 Connected is the perfect companion for any household: pet owners, allergy sufferers or parents of young children. More than just saving time, this compact robot keeps your home permanently clean by picking up dirt, crumbs and dog or cat hair. The Neato robot's combined and side-spiral brush and high-performance Hepa filter allow deep cleaning without being too noisy. Evolving robot, its system is continuously improved. It is compatible with Alexa and can therefore be controlled by voice.
A programmable robot vacuum cleaner that can be controlled with your fingertips & by voice with Amazon Echo - Schedule cleaning & indicate on the app the No Go areas where the robot should not go. Charging time: up to 150 minutes

Its D-shape, side brush and large suction surface allow cleaning near walls and in all corners - More efficient than a round robot, it cleans when you relax

The autonomous robot vacuum cleaner has 2 cleaning modes: ECO mode offers silent and energy efficient cleaning, while TURBO mode offers maximum cleaning power

Equipped with a large tank, its DeepER Clean system collects all dust and hair - Tiles, parquet, carpet or thick rugs, no floor resists it and it goes under furniture

The smart vacuum cleaner returns to its base on its own when its battery is empty - its laser navigation system detects obstacles and methodically cleans all rooms, even in the dark. Cleaning path: 12 inches
Ecovacs Deebot Ozmo 920
This is our big favorite of the year, the most efficient vacuum and mop robot of our selection. We therefore awarded it the highest rating ever given to a robot with 9.2 / 10. So you can find out everything by reading our opinion on the Deebot Ozmo 920 here.
Offering 20% ​​more power compared to its predecessor, the Deebot Ozmo 920 is one of the most efficient robots to date with 24 CFM. Its brand new floating brush is indeed doing wonders, all in rare silence for this type of device since our measurements oscillated between 54 dB (A) in silent mode and 69 dB (A) in max mode. It is less than a Roborock S6, yet rather quiet.
In terms of navigation, the Ecvocas robot is not left out. Equipped with a laser rangefinder, its technology Smart Navi ™ 3.0 allows him to move without hesitation and always find his base alone. Better yet, the Ecovacs Home application allows you to edit the rooms, rename them, and store up to 3 different cards in the robot's memory. Convenient if you have several floors. And, finally, you can of course control this excellent robot vacuum cleaner with Alexa !
Laser and multistage mapping Smart Navi 3.0: Smart Navi 3.0 allows the DEEBOT vacuum to efficiently navigate your home, map your floors and send plans to your smartphone thanks to its laser technology. You can select specific areas to clean or not to clean. DEEBOT can scan and save up to 3 plans - Perfect for multi-story homes and multiple spaces.
Improved Virtual Barriers and Carpet Detection features: Virtual Barriers for aspiration but also now for washing. By using the ECOVACS Home application you can create as many virtual barriers as necessary, preventing the robot from accessing certain areas. When the robot arrives on a carpet, it automatically doubles its suction power. Next-generation carpet detection automatically identifies carpets and other types of floors.
OZMO Washing Technology: DEEBOT O920 effectively cleans your home by vacuuming and washing simultaneously. With a 240ml water tank, it can clean the whole house. You can adjust the robot's water flow according to your washing needs using the ECOVACS Home application.
Higher door sills and optimized design brush: With its improved wheels, the DEEBOT OZMO 920 can easily climb obstacles such as door sills of up to 20mm. The 2.0 floating brush with its new suspension and short and long bristles can lift dust in grooves up to 4mm deep.
Continuous Cleaning and Intelligent Control: Longer battery life allows cleaning for up to 110 minutes for more performance. The robot resumes its task intelligently after having self-reloaded. Voice commands Alexa and Google Assistant. The smart ECOVACS Home app offers 5+ advanced features such as direct control,