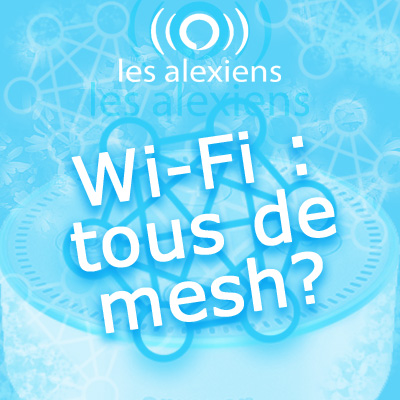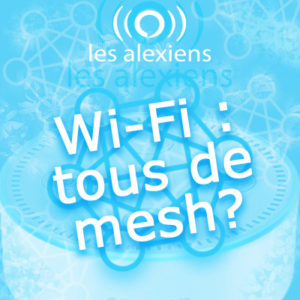 By increasing the number of connected objects in our smart homes, or smart homes, many of us have been confronted with recurring Wi-Fi issues. Range too tight to connect the most eccentric devices, unstable connection due to too many objects of all kinds, connected speakers that "slip" and Alexa or Google which takes too long to respond due to a limited or insufficient connection. What could be more annoying than to ask our dear voice assistant for the outside temperature, and to hear her answer you that she cannot reach your expensive Netatmo weather station? What could be more annoying than asking Alexa to extinguish your Yeelight bulbs and your superb Philips Hue White & Color to hear him say that they are not available at the moment? What could be more maddening than to see Echo's light circle tinted red and hear the endless alexian retort: ​​"sorry, I can't understand you at the moment, please try again later"?
Indeed, if there is something that is often lacking in Alexians, it is patience! The Alexian has already been waiting quite a long time for the release of the Fire TV Cube, or even that damn Harmony skill so as not to have to wait for so-called smart light bulbs decide to reconnect on their own, thanks to the sudden disconnection of another connected object. Only, we must also recognize that these poor connected objects do not have much to do with it, and Alexa even less. It's a bit as if you were criticized for being late for work when the bridge, or the toll, it is your choice, was blocked by "yellow vests" ... Or, to take another less divisive metaphor, it is as if you were blaming the manufacturer of your car for having lied to you about the consumption of your vehicle, even though you did not respect the speed limits. To be sure, automakers are not very honest about this - and others too - but that is not the point. Recognize that you are exaggerating a bit too. Yes, Carlos, you're pushing the plug a little too far. And you Know it! By dint of pulling too much on the rope, it ends up weakening and even breaking. And that's exactly what happens with the Wi-Fi of your box: it was not designed for such use and simply does not hold up. Up to fifteen devices, everything was fine ... But when you got past twenty, things suddenly got complicated. And it makes sense. But, now that you have finally convinced your spouse, you are not going to find yourself stopped in your equipment frenzy by a box whose design dates back more than ten years! No?
Of course, we could rightly complain about these boxes that our ISPs sell us heavily, but that's how it is… We have installed them where they are, and now we have to take responsibility and find a solution. If you do not want to live your connected home experience badly, it is in your interest to equip yourself with a more efficient system: Mesh Wi-Fi ou Wi-Fi Mesh.
What is Mesh Wi-Fi?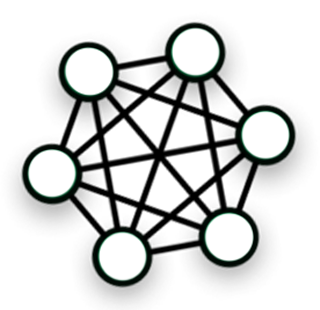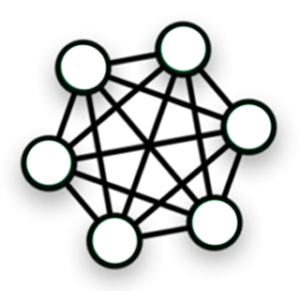 Mesh, yes, you all know by name now. But what is it exactly? the Wi-Fi Mesh is a mesh-type Wi-Fi network, "Mesh" meaning "Mesh" in the language of Shakespeare. Surprising, isn't it? We also sometimes hear about multiroom Wi-Fi, a marketing name intended not to frighten customers too much ...
Le principle of Wi-Fi Mesh is relatively easy to understand. Resulting from military research and used in particular by the American and French armies, the mesh architecture reproduces the Internet model while optimizing it for wireless communications. A breakthrough technology compared to traditional centralized wireless solutions with base station, the mesh solution allows rapid and simplified deployment, supports scalable coverage, ensures high tolerance to faults and interference and allows a significant reduction in the costs of installation and operation of a network.


Concretely, rather than placing a single Wi-Fi router behind your box, you will interconnect several Wi-Fi Mesh modules (or nodes) at various strategic points of your home. This in order to maximize the overall coverage. The modules are connected to each other in Wi-Fi via a frequency band dedicated to this. The other bands emitted by the modules are used to connect your devices. All hosts (modules or nodes that you add) are connected peer to peer without central hierarchy, thus forming a net-like structure. In short, meshes. Therefore, each node must receive, send and relay data. This avoids having hot spots which, if they fail, isolate part of the network. If a host is down, the data takes an alternate route, a sort of alternate route. A mesh network can relay data in two ways: by "flooding" (flood) or using routes (routes) predefined.
Mesh Wi-Fi routers: the ultimate
Now that you know almost everything, let's take a look at the best solutions Wi-Fi Mesh existing. They are of two types: tri-bands and dual-bands, the most expensive obviously being the first.
Netgear Orbi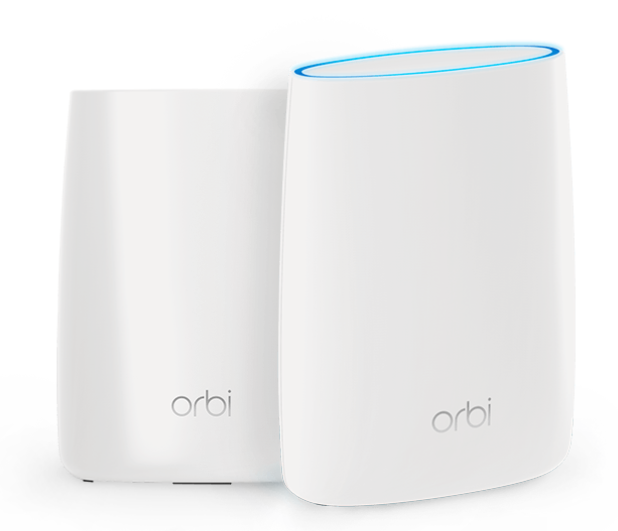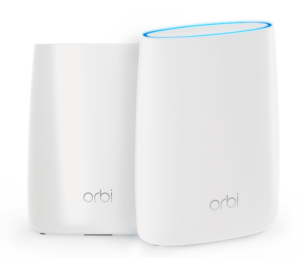 Netgear is the great leader in the segment and its reputation is well established when it comes to Wi-Fi routers. Orbi is a mesh Wi-Fi system. It is a complete range which generally consists of a base and a satellite. By connecting to the box, the base creates a new Wi-Fi network for the user and communicates via a dedicated channel with his satellite. In fact, Orbi can cover large areas and above all its performance is always optimal: the base / satellite communication channel is not shared with anything.
Among the advantages of Orbi : there is the possibility of making the system grow (in particular with modules made for the exterior, it is Orbi Outdoor), the unique SSID name (whether I'm in the kitchen, in the bedroom or at the office it's the same name for Wi-Fi) or even Disney's Circle parental control.
The mid-range kit, the RBK20 covers areas of 250m² compared to 350m² for the RBK50 model. And the latest novelty of the moment is the RBR20 with an aggressive price of 139 euros and a cover of 125m². The choice will therefore be based on the size of your home, but by buying Orbi you are buying Netgear, very high-end, and you should not be disappointed with the performance and features offered. From the cellar to the attic, via the garden, dead zones will be a thing of the past.
Orbi RBK53 Pack : it consists of an RBR50 main module and two RBS50 satellites. You benefit from AC3000 technology allowing to reach a speed of 3 Gbits / s and more than 550 square meters of coverage. This is the top of the Orbi range, the Mesh plus ultra!
Orbi RBK50 Pack : it consists of an Orbi RBR50 main module and an RBS50 satellite. You benefit from AC3000 technology allowing to reach a speed of 3 Gbits / s and 350 square meters of coverage.
Orbi RBK40-100PES Pack : it consists of an Orbi RBR40 main module and an RBS40 satellite. Thanks to AC2200 technology, you benefit from a speed of 2,2 Gbits / s up to 250 square meters of coverage.
Orbi RBK30-100PES Pack : it consists of an Orbi RBR40 main module and an RBW30 wall outlet satellite. It incorporates AC2200 technology for a speed of 2,2 Gbits / s and 200 square meters of coverage.
Orbi RBK23 Pack : it consists of a main Orbi 20 module (RBR20) and two Orbi satellites (RBS20). Still with AC2200 technology for a flow of 2,2 Gbits / s but a coverage of 500 square meters due to the presence of an additional satellite.
Orbi RBK20 Pack : it consists of a main Orbi RBR20 module and a single Orbi RBS20 satellite. With its AC2200 technology for a speed of 2,2 Gbits / s, its maximum coverage is 250 square meters and can be extended by adding an optional satellite for indoor (RBS20), outdoor (RBS50Y) or with connected speaker (RBS40V).
Yes, you read that right, it does exist Orbi Voice RBK50V, composed of an Orbi router and a Orbi RBS40V connected speaker. We told you about it a few months ago, when it was presented at the IFA in Berlin. Netgear has in fact joined forces with Harman Kardon to offer us a connected Mesh speaker with Amazon Alexa… As much to say to you that we can not wait to test this system and that we will not fail to speak to you about it in more detail if we manage to find an owner to make us test this equipment.
The Orbi RBR20 router is also sold alone if you want to start small as you only have a small apartment. It offers a speed of 2 Mbit / s and covers up to 200 square meters.
You can add RBS50, RBS40, RBS20 or RBW30 satellites depending on your additional coverage needs. In short, Orbi is a simple, extremely efficient, and hyper-modular system. Too bad it is so expensive.
Linksys Velop
Unlike Orbi, here no router, all the modules are identical. One of these modules, a node, will be connected to your box and the others to be deployed at your convenience in your home. Like any good, self-respecting Mesh Wi-Fi system your devices will only seeonly one SSID and will connect to the most efficient. the configuration, really simple, is done from the Linksys Android / iOS app. Everything is installed in the blink of an eye, the time of a few clicks, and you end up with a powerful and ready-to-use Wi-Fi network. The only criticism we could bring to it is that it does not have access to any more parameters, but the Lynksys Velop is renowned for its performance and you shouldn't have to complain about it.
You can find this system from 119 € the single module on Amazon. Fr, but obviously we advise you to opt for a minimum of 2 modules to have a real mesh network ...
New MW6 tent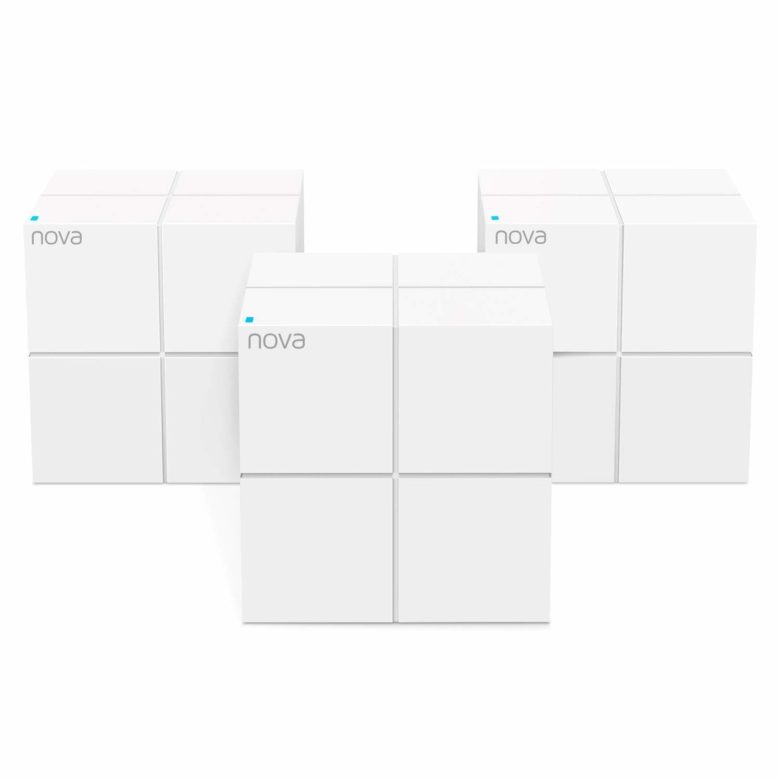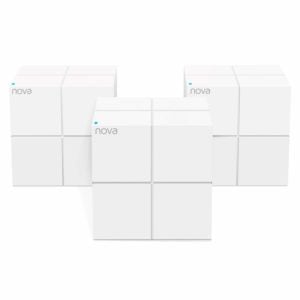 The Nova range from Chinese manufacturer Tenda is interesting in several ways. Indeed, it offers modern and efficient technologies, all with a very successful design and appreciable compactness. And, this is not negligible, it is a truly affordable system, hardly more expensive than simple small repeaters, since they are marketed from 69.99 € on Amazon.com.
But, at this price, can we claim to a real mesh network? The answer is yes, and we will detail all this very soon in a detailed test, the time for us to test the solution a little more and concretely measure its performance. Performances that we were able to observe from the very simple start-up of this mesh system. These pretty little cubes will allow you to create a unique and transparent Wi-Fi network for all your devices, to connect up to 90 devices connected simultaneously, to benefit from 802.11 ac and MU-MIMO technology everywhere in your home. Each node covers up to 156 m² and effectively eliminates dead zones.
The installation is done only via the Tenda application, a large part of the software is indeed hosted in the cloud, with the advantage of benefiting from frequent updates and optimization. As with the Linksys, we may regret not having access to certain parameters, but Tenda has chosen to ensure the stability of her system and the essentials are there. For now, we are won over, and can only strongly recommend that you equip yourself. The Nova MW6 will be more than sufficient for apartments or small single-storey houses.
For even tighter budgets or people with only an ADSL or VDSL connection, Tenda also offers two even cheaper versions: the Nova MW3 and Nova MW5. Less powerful than the Nova MW6, these two systems are however efficient and will suffice for many. However, we regret the absence of a Gigabit Ethernet port on the Nova MW3, which in fact limits the connection to 100 Mbits / s, which will nevertheless be sufficient for most people, even in VDSL2. Forget about repeaters and gear up, it's definitely worth it compared to these!
TP-Link Deco M5
TP-Link also bet on a more modest mesh Wi-Fi system, at "only" € 250 for 3 modules, a far cry from the € 400 or € 500 of Netgear or Linksys solutions. Like the Nova, the TP-Link Deco M5 only works on 2 Wi-Fi bands instead of 3 at Orbi and Linksys. Deco M5 nevertheless manages to maintain a bandwidth of 867 Mbit / s thanks to a small protocol trick that we will spare you.
As with Tenda, installation and management are done entirely from an Android / iOS application. Apart from the management of parental control which is very successful, the other features do not allow, as on the Tenda Nova, as many possibilities as the first two solutions presented in this file. Nevertheless, the TP-Link Deco M5 perform quite respectably and you will probably be blown away by its performance.