While fans of French home automation are impatient at the idea of ​​affording the famous gateway Aqara Europe, we did some shopping at Domadoo to start showing you the Aqara range. Indeed, it is still difficult to obtain this kind of connected object at a decent price on French sites, but buying some of them in China does not present any difficulty. The prices are also very interesting. You just need to arm yourself with a little more patience.
Today, it is a light bulb that has caught our attention. In L'Xiaomi home automation universe, we often talk about Yeelight Wi-Fi bulbs, but Aqara is not left out and also offers a connected LED bulb in ZigBee. A protocol that we particularly appreciate because it offers reduced latency, is less energy intensive than Wi-Fi and works locally thanks to a bridge that remains available even in the event of an Internet cut.
To use it, you therefore need a compatible ZigBee bridge. Yes we advise you to wait for the imminent exit of the Aqara Europe gateway compatible with our French sockets, know that you can also use this Aqara LED bulb on the ZigBee bridges integrated into Echo Plus, Echo Show 2 and Echo Studio, which we will soon present to you… Excellent news for Les Alexiens.
Aqara LED Light Bulb: light on all floors?
Unboxing and presentation
At Aqara, white reigns supreme and the packaging is always beautiful. Their ZigBee bulb is no exception to the rule and is presented in a matt white packaging, as sober as it is chic, with a visual of the bulb on the front, a nice situation photo on the back and the main functions on the sides. The technical characteristics, which we will see below, take their place below.
So we learn that this bulb is dimmable, in other words that it is possible to vary the light intensity via a dimmer switch or an application, but also to play on the white temperature. Indeed, it is not a color bulb, but a bulb with whites between 2700 and 6500K. Perfect for everyday lighting therefore.
De traditional form or A19, the Aqara connected bulb measures 120 mm high, base E27 included, for one diameter of 60 mm. If its shape is different, it is about the same size as a Philips Hue White And Color Ambiance. finishes are qualitative and the bulb is rather light since it only displays 110 grams on the scale, like a Hue for that matter, and therefore much less than a Yeelight bulb for example. This is one of the strengths of Zigbee bulbs, as is the fact that they hardly heat up, unlike Wi-Fi bulbs.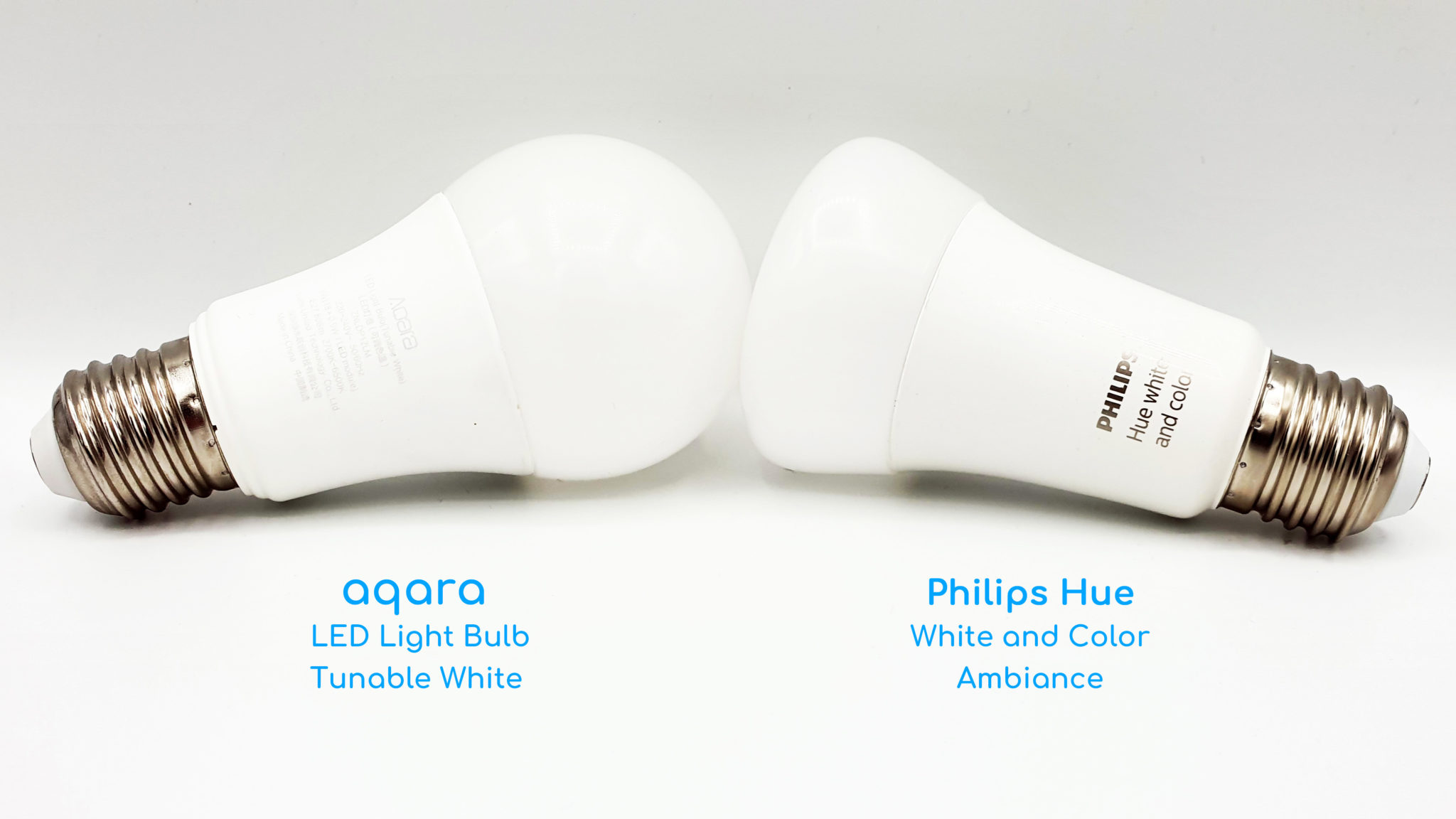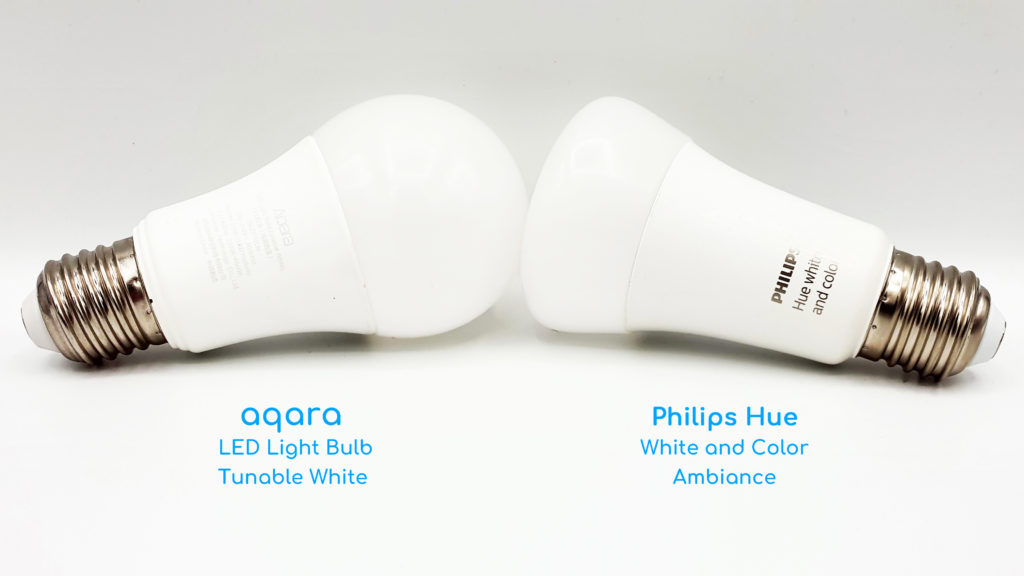 Compatible with installations 220-240V à 50 / 60 Hz, it is equipped with 18 LEDs of 0.9W each and displays a total power of 9W with a luminous flux of 806 lumens. A completely honorable and sufficient value on a daily basis, which can also be found on Philips Hue White & Color Ambiance… It makes you wonder if they do not come from the same factory, which is very likely in fact, even if the manufacturer indicated on the packaging is indeed Lumi United Technology, Inc. and therefore the company behind the Aqara brand. Brand which, let's be clear, does not belong to Xiaomi any more than Roborock. Certainly, a lot of French media maintain the confusion because of their partnership and inclusion in the ecosystem. Xiaomi Home automation, but we must give back to Caesar what belongs to Caesar! That being said, let's move on to the traditional technical sheet ...
Information
Brand : AQARA
Model : LED Light Bulb
Reference : ZNLDP12LM
Type : A19 format / E27 base
Dimensions : 60mm dia. x 120mm
Weight : 110 grams
Engime : 9W (18 x 0.9W per LED module)
Luminous flow : 806 lumens
Longevity : 25000 hours
Protocol : ZigBee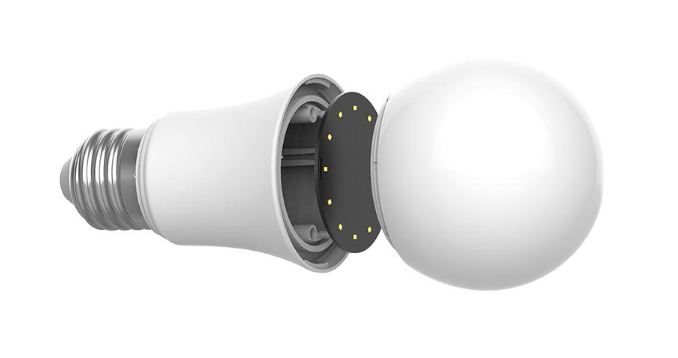 Aqara LED Light Bulb ZNLDP12LM: the strength of the Xiaomi Home ecosystem with Alexa
Although independent, Lumi and Xiaomi work together, and you will see it, we can only be congratulated because it brings us a real application comfort daily. Indeed, a single application makes it possible to control the products of this ecosystem and true interoperability exists between them. So let's move on to the actual test of this Aqara Zigbee connected bulb.
Installation on Xiaomi Home
We will not tell you how to install the Xiaomi Home app, formerly Mi Home, but rather show you how easy it is to add this bulb to it.
In fact, you just need to press the small "+" at the top right, select " lighting " and "LED Light Bulb (Tunable White)" which corresponds to the Aqara bulb in question. And now begins the search for the device to the sound of the gateway Aqara EU which informs us of a short sentence "Ready to connect to child devices", in other words "Ready to connect to child devices". Ok, that's right, it sounds better in English.
A few seconds later, the magic happens and your bulb is usable. To our knowledge, this is the fastest system. Even if Tuya / Smart Life or even Philips Hue do not suffer from any complexity, it must be admitted that the speed with which the installation procedures take place under Xiaomi Home have enough to make the competition pale!
A few seconds later, the magic happens and your bulb is usable. To our knowledge, this is the fastest system. The Alexians
The bulb then appears alongside the other devices, which is very practical because a single app can control a huge number of devices. In addition, the interface is still much nicer than that, a little austere, of Tuya / Smart Life. Come on, let's touch the little box for our brand new bulb to see what's in it.
In a fairly classic way, we come across a record representing the light spectrum of the bulb. You can very simply select the bench temperature between 2700K and 6500K so. A circle surrounds this disc and allows you to choose theluminous flux intensity. It's simple, fast and effective.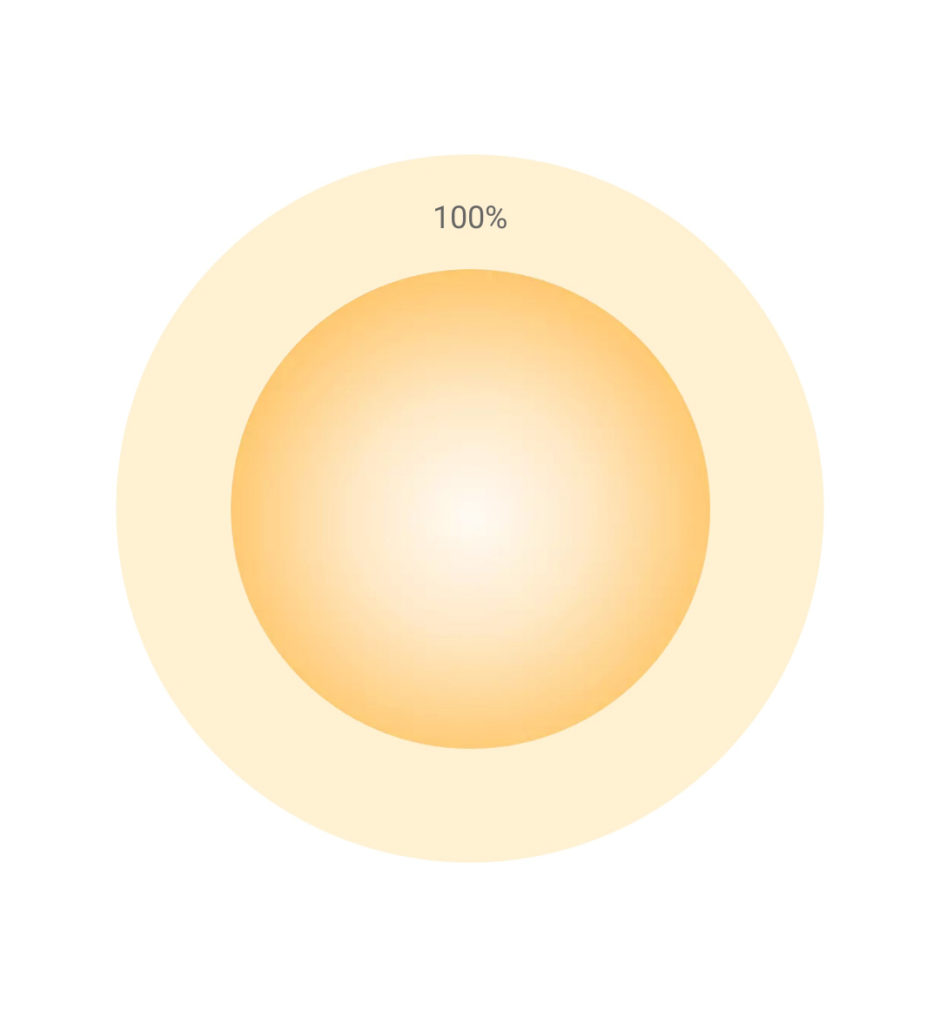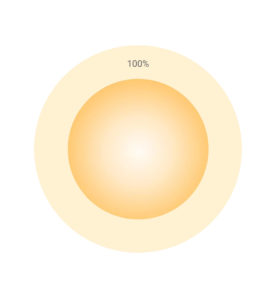 The colors are clear and very pleasant, without flickering as evidenced by our photos taken with a smartphone. The 806 lumens are there, and whatever the temperature of the white, the bulb illuminates perfectly. Even in warm white, we do not feel a drop in the intensity of the luminous flux. This is really appreciable, especially as the choice of temperature is easy and with excellent precision.
You also have access to of presets (relaxation, night light, wire, hello, dinner time or even reading) to which you can add your own favorites.
Finally, at the top right, we find the traditional "three little dots" which allow you to access your Favourites in journal events, to general settings as well ascan help, but especially to automations. Automations are nothing but routines that allow you to define events and associate actions with them. Most of the connected objects in the ecosystem can trigger your bulb, but you can also do that with Alexa...
A compatible Zigbee bulb Alexa
This is the good news: Zigbee Aqara LED Light Bulb is fully compatible with Amazon Alexa.
After activating the Xiaomi Home skill or skill Aqara Home for the EU, you will indeed find your bulb in your application Alexa and therefore the classic settings of a bulb with intensity and your choice five preset white temperatures (cool white, daylight, white, soft white or warm white). It is unfortunately not yet possible to find the scenes, but the main thing is there and the voice control is really effective. The latency is very low and this Aqara LED Light Bulb is pleasant to use on a daily basis.
While waiting for the very imminent arrival of the gateway Aqara Europe in France, you can use the Aqara bulb directly with the Zigbee bridges Amazon Echo (Echo Plus, Echo Show 2, and soon Echo Studio). Isn't life beautiful?
To do this, nothing simpler :
Turn on your bulb by pairing mode (turn on and off 5 times),
ask to Alexa : "Search for new devices"
A few seconds later, your bulb is available and should be called "First light", name that you can obviously change very easily.
In conclusion, the Aqara LED Light Bulb Tunable White bulb does not suffer from any defect. It is

a great product

, which works perfectly thanks to the reliability and responsiveness of the ZigBee, also offering

a very pleasant light

, worthy of the Philips Hue which are nevertheless the references in the matter. With the Aqara Europe gateway, integration is done in a few seconds and allows you to finely adjust the brightness, but also to create a number of automations. Compatible with Alexa and bridges Amazon Echo, it is a product that we can only recommend!
Aqara Smart LED Light Bulb ZNLDP12LM E27 9W
NS. 18 € (excluding promo)
Most
Build quality
Easy to install and a very complete Xiaomi Home application
The strength of Zigbee: very low latency, does not heat up, works locally
Pleasant whites and excellent color rendering
Cheap for ZigBee