After Avidsen smart bulb test yesterday, let's continue to explore the range of this French brand which offers many home automation solutions on his site.
Avidsen is an innovative French SME based in Tours which holds licenses such as Philips and Thomson, works with major brands such as Castorama or Leroy Merlin, but also develops and sells its own range of connected objects.
Today we are going to focus on one of their connected sockets. Praised by users of voice assistants, these devices are particularly practical because they allow remote control of most of our electrical devices. Offered to € 19.90 on the Maisonic.com website, let's see what the Avidsen HomePlug connected socket in the belly!
15,92€
20,37€
In stock
August 13, 2022 9:51 a.m.
Avidsen HomePlug: a rather discreet connected socket
Unboxing and presentation
Just like theHomeLight bulb, Avidsen HomePlug connected socket is nicely presented in quality packaging using the color code and the logo of the brand. A visual presents the product and the image of a smartphone leaves no doubt as to its connected character. We indeed find the logos Android, iOS, Google Assistant and of course Amazon Alexa.
At the back, Avidsen has taken over the main characteristics of its product, promising us a Easy installation, the possibility of control the socket remotely via the Avidsen Home app and create ignition and shutdown routines, but also to be able to activate it thanks to voice commands.
Measuring 55 mm x 55 mm x 75 mm, this smart plug is rather compact and light with its 92 grams. The E-type, it is intended for French installations 230V AC -16A and accept a maximum power of 3680W. Avidsen specifies that his average consumption is less than 1W, a data that we are happy to find and which is too rarely indicated in the technical sheets.
As this is a connected product, it obviously has a Wi-Fi chip allowing it to connect to your home network. 2.4 GHz (802.11 b / g / n) and, there too, the brand had the excellent idea to provide us with some data concerning the range of the device which goes from 80 meters in open field at 10 meters if it is confronted with reinforced concrete. You will find all this data in the technical sheet below…
Technical specifications
Brand
Avidsen
Model
HomePlug ref. 127006
Type
FR type E socket
Dimensions
55mm x 55mm x 75mm
Weight
92 grams
Engime
3680W max
Connectivity
Wi-Fi 2.4GHz 802.11 b / g / n
Range
free field: 80m, placo / wood: 30m, masonry: 20m, reinforced concrete: 10m
Food
AC 230V - 16A
Operating temperature
0 ° C-40 ° C
Avidsen Home: an efficient application
Quick installation
Like any connected outlet, the one offered by Avidsen logically requires an application to function. Available for iOS et Android, it's the same one we presented yesterday: Avidsen Home. Its pleasant design makes it pleasant to use and very efficient, especially with regard to the possibilities of automation which are numerous. Regarding a house personalization of the Swiss Army knife of connected objects Tuya / Smart Life, so you can install this device on the application of your choice, which can save you from having 36 home automation applications. Practice !
In case of difficulty, refer to our
tutorial Smart Life
, the procedure is identical in all respects.
Assuming that you already have created an Avidsen account, you just need to press the "+" located at the top right of the home screen to add the outlet. This done, choose "HomePlug FR" then at the invitation press for 5 seconds on the on / off button of the socket. The application should then ask you for your Wi-Fi credentials, which you just need to fill in or simply validate if you already have other Avidsen Home devices. Then installation continues… And logically succeeded in the next minute if you are well connected to your 2.4 GHz network, of course.
"The installation of this connected socket does not suffer from the slightest difficulty and is carried out in less than three minutes" The Alexians
As with the HomeLight bulb, the installation of this connected socket therefore does not suffer from the slightest difficulty and is carried out in less than three minutes. You can then rename your HomePlug FR before finding it on the home screen of the application.
Once on the control screen of the latter, tkings pictograms allow you to turn it on or off, to add programming or alternatively countdowns. At the top right, you have access to some additional parameters and the possibility of rename device, from set position, to check the quality of its connection to the network, from share access and control, inserting it in a group or other technical considerations such as firmware updates.
A controllable socket with Alexa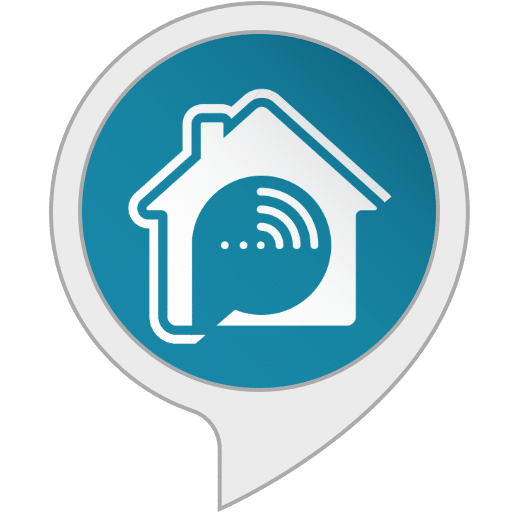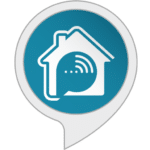 Just like theAvidsen HomeLight smart bulb, the HomePlug connected socket is compatible with our voice assistants and of course Amazon Alexa.
If you have previously activated the Avidsen skill, you will find it immediately in your application Alexa. Otherwise, start a detection of new devices.
This done, you have access to a control panel allowing you to control your outlet without even opening the application chosen to install it. Likewise, you can do many routines thanks to your favorite voice assistant.
Example: we chose to use it to turn on our cell phone charger and then turn it off after charging is complete. This taking a maximum of 1h30 to achieve, the extinction will be done once this period of time has elapsed and will allow us toextend life of the battery but above all of save energy.
15,92€
20,37€
In stock
August 13, 2022 9:51 a.m.
Simple and discreet, the
Avidsen HomePlug connected socket
will blend easily into your interior. Being a socket, the functionalities are logically quite reduced, but the application
Avidsen Home
and its compatibility with our voice assistants allows
create interesting routines
and above all practical on a daily basis. Offering a
low latency
and consuming less than 1W, it is
an interesting product
which will allow you to make
energy savings
or
automate your unconnected devices
. Offered to
19.90 € on Amazon. Fr
ou
on Maisonic.com
, it is certainly more expensive than some Chinese models but, at this price, you benefit from a
two-year legal warranty
provided by a
french company
, but also a
Efficient and non-relocated after-sales service
, it is good to underline it!
In short, we can only recommend that you turn to this powerful model from the Avidsen brand.
Avidsen HomePlug Wi-Fi smart socket
19.90€