With the first rigors of winter being felt, you have probably already turned on your home heating. Before you got the first painful one, the thought of saving energy this year surely crossed your mind. The heating remains in effect a major financial burden for French households, with an average of 1600 euros spent each year ... If insulation is essential to avoid thermal bridges as much as possible, a connected thermostat is also a key element in optimizing your consumption.
You are all familiar with this programmable system which allows you to adapt the use of heating by defining heating periods. However, this device presents some constraints, in particular that of having to be nearby to program it, the risk of forgetting to adjust it when leaving, or more basically the complexity of its operation. Fortunately there are today connected solutions which make it possible to overcome these limits. Easier to use, programmable from a smartphone or tablet, the connected thermostat can even be controlled by voice with our voice assistants, whetherAlexa or Google Home. After the full review of the XNUMXnd generation Nest Learning thermostat last year, this time we invite you to discover another solution widely used by Alexians: the Netatmo connected thermostat.
Netatmo thermostat: a pleasant design by Starck
Unboxing and presentation
For once, we went to get our Netatmo connected thermostat in a large DIY store because it was on sale, and we managed to get the latest model on the shelf, proof that more and more people are interested in connected thermostats, as the seller told us, who says he has never sold so many as this year.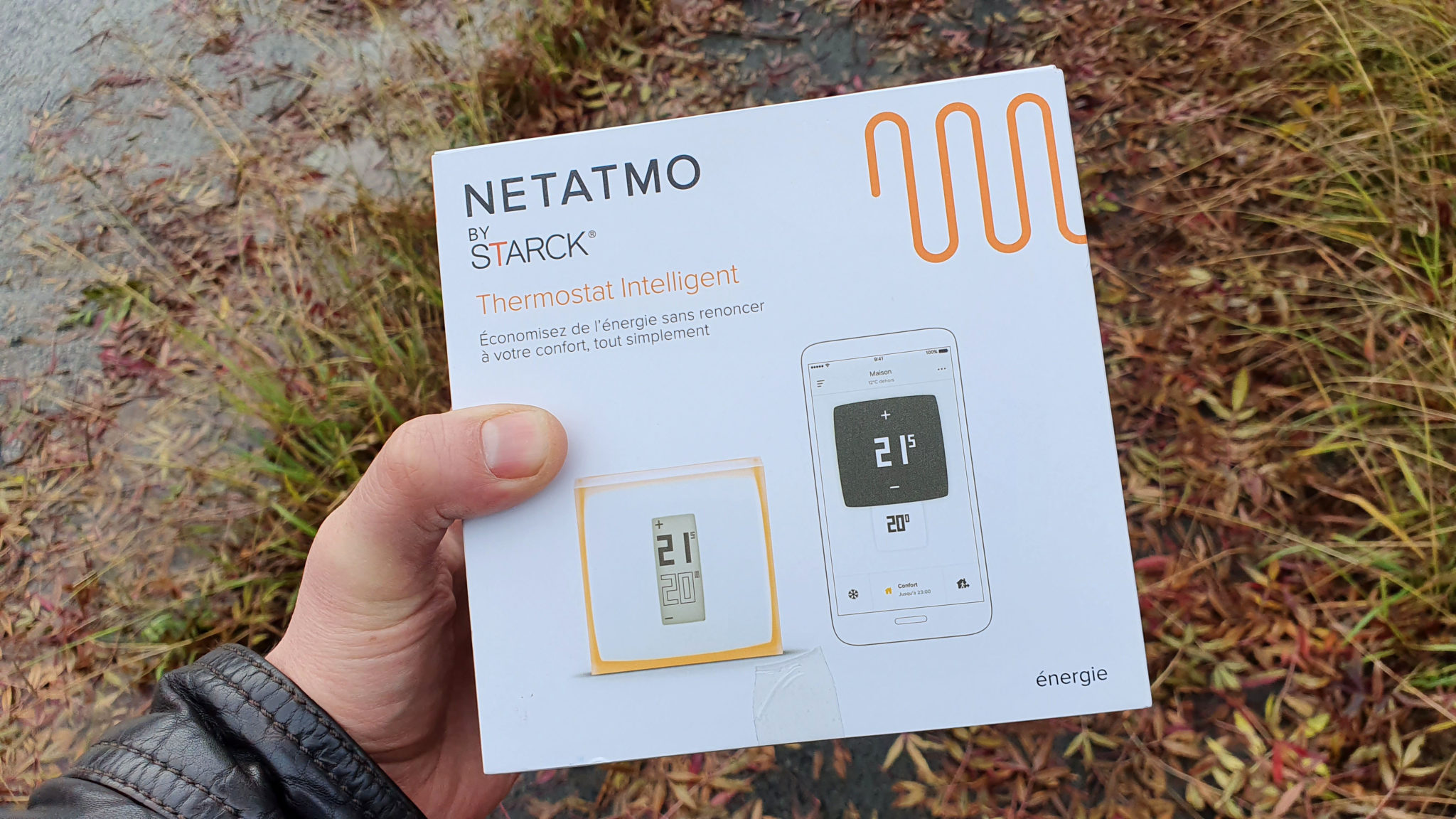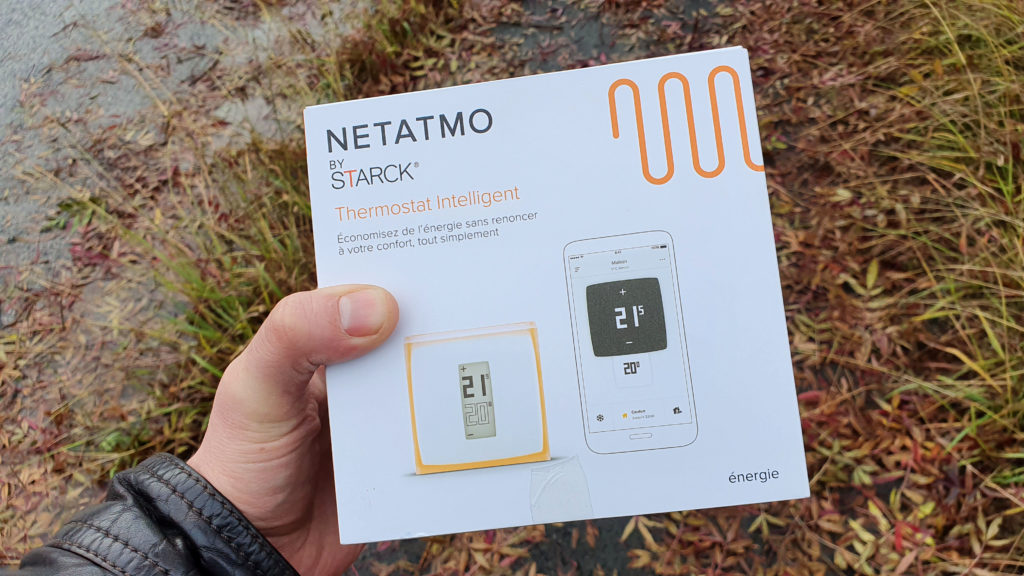 We discover a packaging with a cubic shape and really neat design. It is a constant at Netatmo which always provides pleasant packaging, a bit like Apple whose customers have always clearly been the target of the French company. The perceived quality is excellent and we already want to go further ...
On the main face, we find a visual of the thermostat, of which the design was entrusted to the famous designer Philippe Starck and the representation of a smartphone: we are indeed facing a connected thermostat !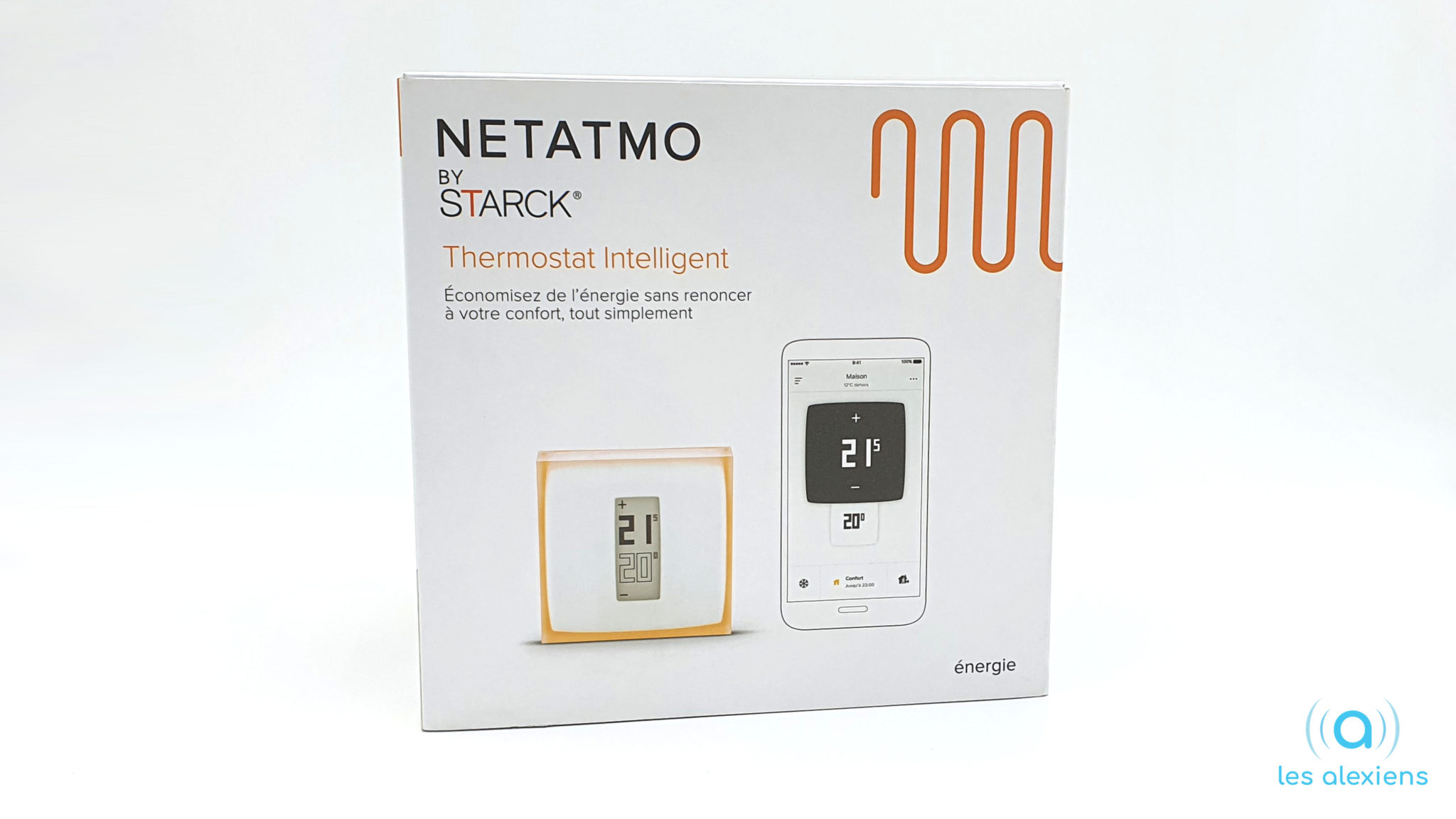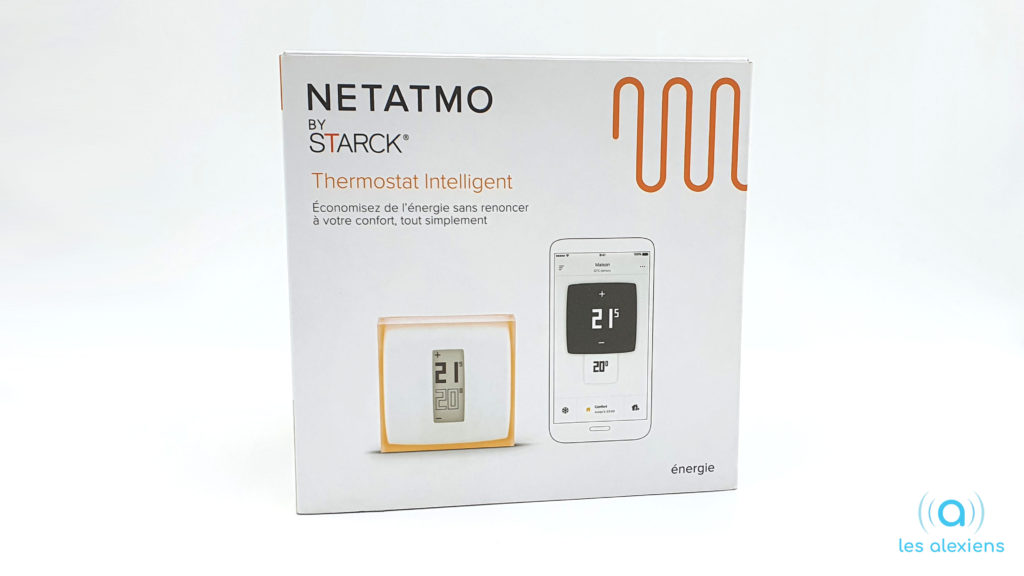 On the second side, we learn that no technical expertise is required for its installation which should take place in less than an hour. This is good, we had not planned to call a professional installer. We can also install the wired or wireless connected room thermostat, at our discretion, provided that our gas boiler is compatible ... Obviously, we had previously checked this point directly on the Netatmo website. Note that this product benefits from'' one of the widest compatibilities on the market since it can also work with gas / oil / wood boilers, but also with the facilities of Electric heating and heat pumps !
On another side, Netatmo then promises to make us "Save energy without giving up our comfort, quite simply", by heating when we need it thanks to a schedule adapted to our rhythm of life. We will be able to control our thermostat remotely from theNetatmo Energy application and, for example, scheduling our return from vacation. We also learn that a feature named Auto-Adapt will allow our thermostat to anticipate the start of the heating depending on the weather and the insulation of our house. How good is life with Netatmo?
Netatmo entrusted the design of its connected thermostat to the famous designer Philippe Starck!The Alexians
Finally, and this is extremely important information for an Alexian, Netatmo specifies that the material is compatible with voice control and that it is possible to use our dear Amazon Alexa, but also Siri on iPhone / iPad or Google Assistant. And that is good!
When opening, we immediately fall in front of the thermostat. Made of translucent plexiglass, it is white in heart and can be optionally enhanced with a touch of color thanks to one of the four adhesives supplied. We immediately feel the Starck key, it is really an object pleasant to look at and to handle. We must underline the effort made by the French company to offer us a desirable product, like connected weather station or his IP cameras. It is quite rare in the field, because apart from the Nest Learning that we have already tested, thermostats are generally ugly, austere at best.
You immediately feel the Starck touch, it is really an object pleasant to look at and to handle. The Alexians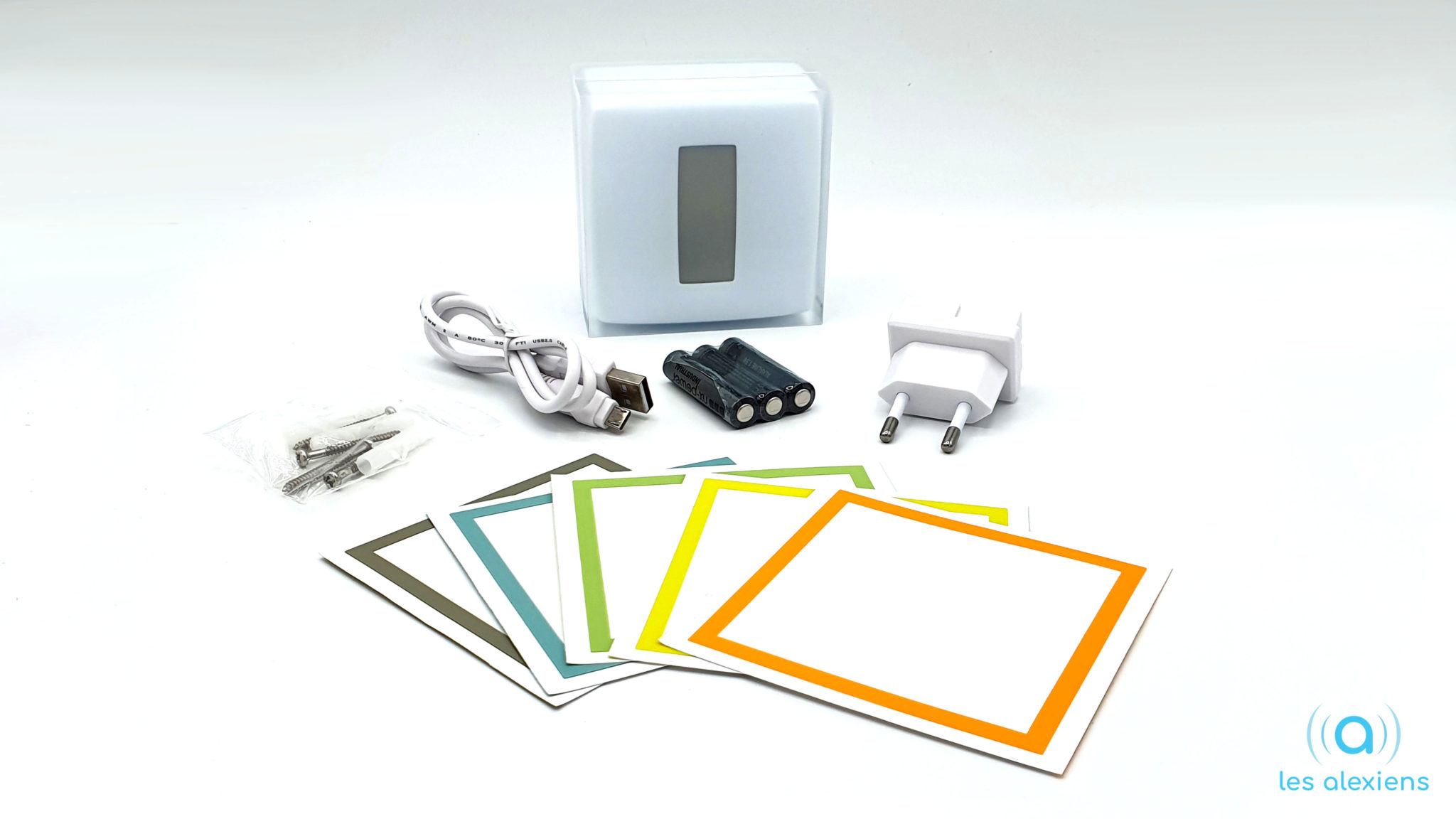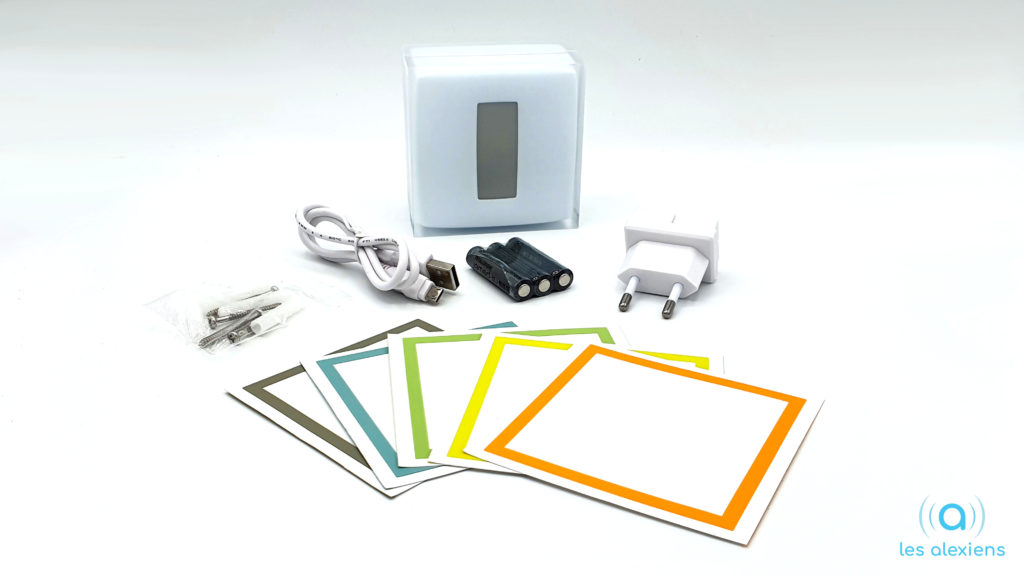 The Netatmo connected thermostat is delivered in several parts.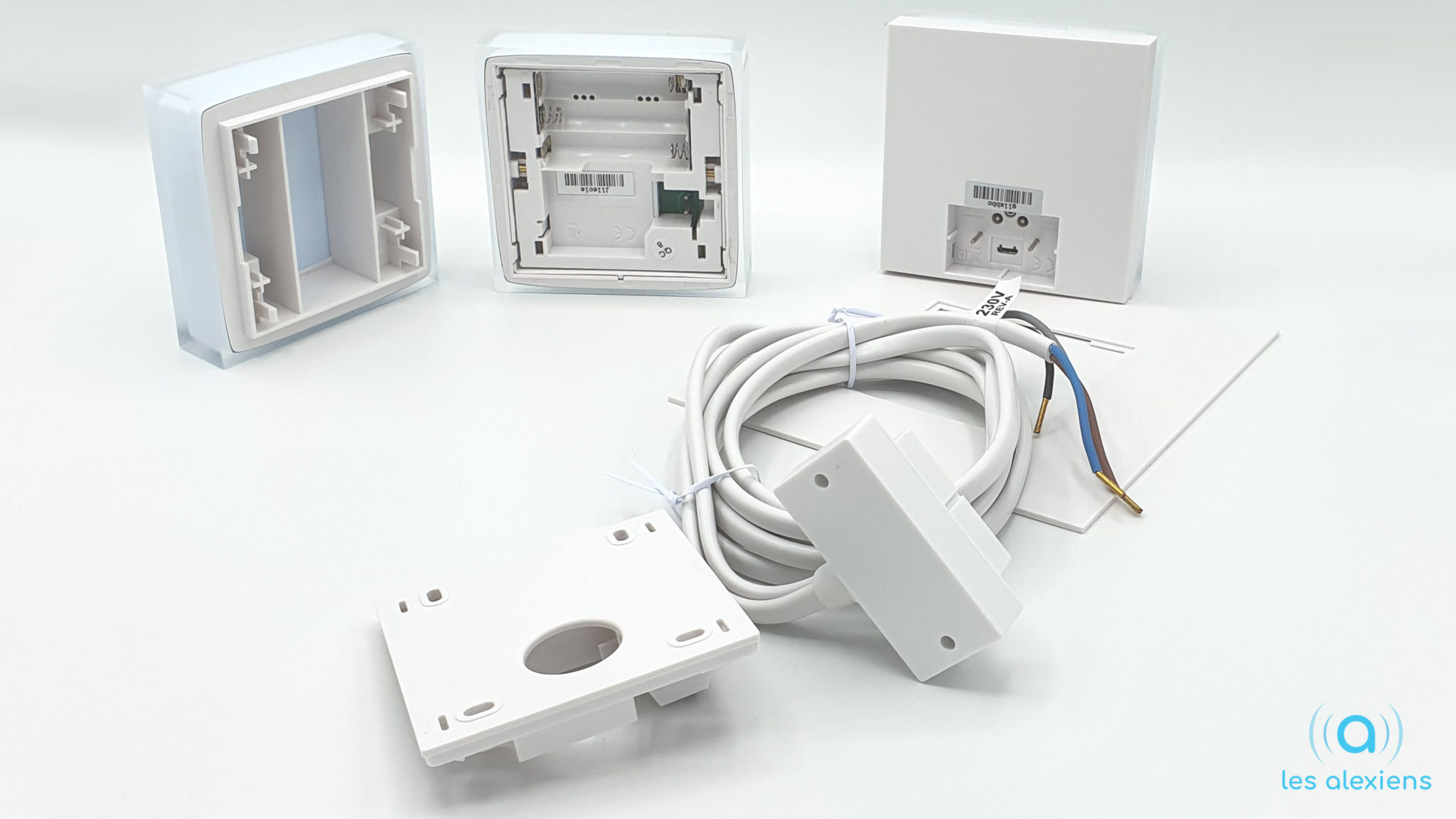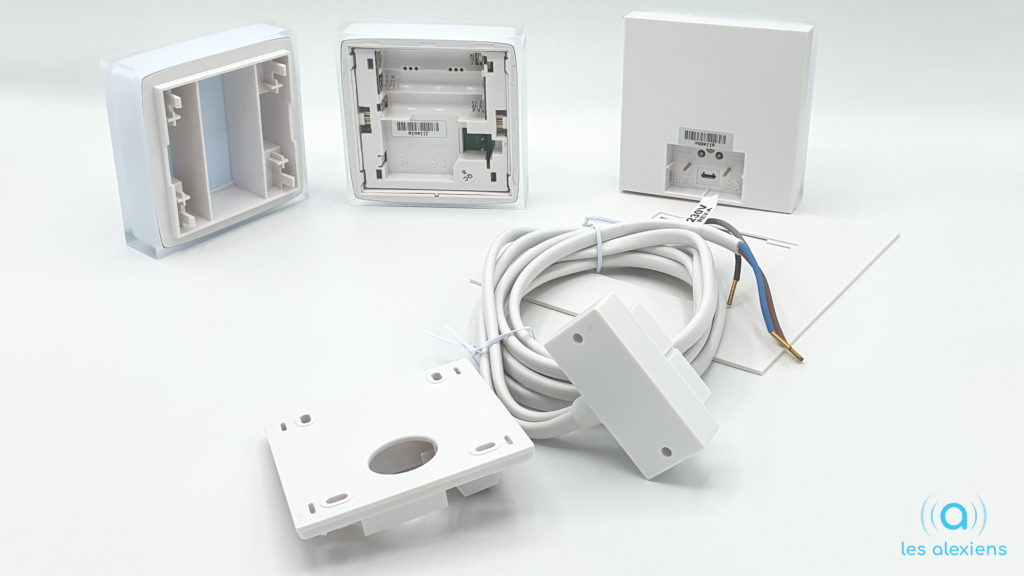 We therefore find, on the one hand, the thermostat itself. That can arise on the wall using the supplied wall bracket where to be nomadic thanks to a mobile support, also supplied, using the same design as the facade. Powered by three batteries (included), it offers two-year battery life thanks to its e-Paper technology very energy efficient (the famous digital ink, you know?).
Finally, a relay to be attached to the boiler is also in the game. Its design, similar to the thermostat, and its low thickness make it very discreet. A simple white LED with elegant and diffused light shows its status: on if the boiler is running, off if necessary.
Now let's see what the technical specifications are ...
Information
Brand:
Neatmo
Model:
Programmable thermostat with smart features
Screen:
e-Paper
Material :
Plexiglass
Dimensions:
83 x 83 x 22 mm
Sensors and measurements:
Temperature from 0 ° C to 50 ° C ± 1 ° C - adjustment range from 5 ° C to 30 ° C ± 0.5 ° C
Thermostat power supply:
3 AAA batteries (2 years of autonomy)
Relay power supply:
220V / 240V
Compatibility:
Dry contact, potential free (ON / OFF)
Switching:
250 VAC max, 4A max, power factor cos
φ
> 0.8
Wi-Fi connectivity:
Wi-Fi 802.11 b / g / n 2.4 GHz
Encryption:
Open / WEP / WPA / WPA2-personal (TKIP and AES)
Thermostat / Relay connectivity:
long range radio 868 MHz
Content of the pack:
1 x thermostat, 1 x relay, 1 x mobile bracket, 1 x wall bracket, 1 x boiler adapter, 1 x mains adapter, 4 x colored stickers, 3 x AAA batteries, 4 x screws, 4 x wall plugs
€79,00
In stock
2 new from € 79,00
January 24, 2022 11 h 17 min
€104,99
In stock
6 new from € 89,90
January 24, 2022 11 h 17 min
€149,99
€179,99
In stock
9 new from € 149,99
Refurbished from 2
January 24, 2022 11 h 17 min
€169,00
€199,99
In stock
3 new from € 168,95
Refurbished from 1
January 24, 2022 11 h 17 min
Netatmo thermostat: quick and easy installation
Well, this connected thermostat is all well and good, but it's time to install it. That's why we offer you a Netatmo thermostat installation tutorial on a gas boiler. Check the compatibility of yours before purchasing a thermostat on the brand's official website. You can also call on a professional thanks to the negotiated rate service offered by the brand. But, rest assured, the installation procedure is childishly simple and takes less than a quarter of an hour in all.
Netatmo Energy: a simple, efficient and pleasant application
It is time to take a little tour of the owner and examine our application in more detail ... Indeed, if it is possible to adjust the set temperature directly on the room thermostat, you will see that in use, we tend to draw our smartphones and that although very aesthetic, the Netatmo thermostat mainly acts as a temperature sensor. However, it is still practical to be able to press it to launch a "manual boost".
The Netatmo Energy mobile app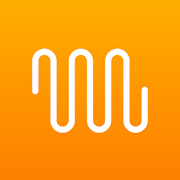 Like the Netatmo weather station equipped with its Weather application or the Netatmo Welcome camera and its Security application, the thermostat also has its own application: Netatmo Energy.
For regulars of the brand, you will not be disoriented: we find a very similar interface, dressed in white and orange this time, but functioning just as simple and intuitive than that of other brand products. It must be recognized that the French company pays particular attention to its applications which benefit from a truly pleasant user experience. We will just regret, maybe, the omnipresence of the store and regular promotional offers, but these are basically normal marketing methods and not too aggressive anyway.
It must be recognized that the French company pays particular attention to its applications which benefit from a truly pleasant user experience. The Alexians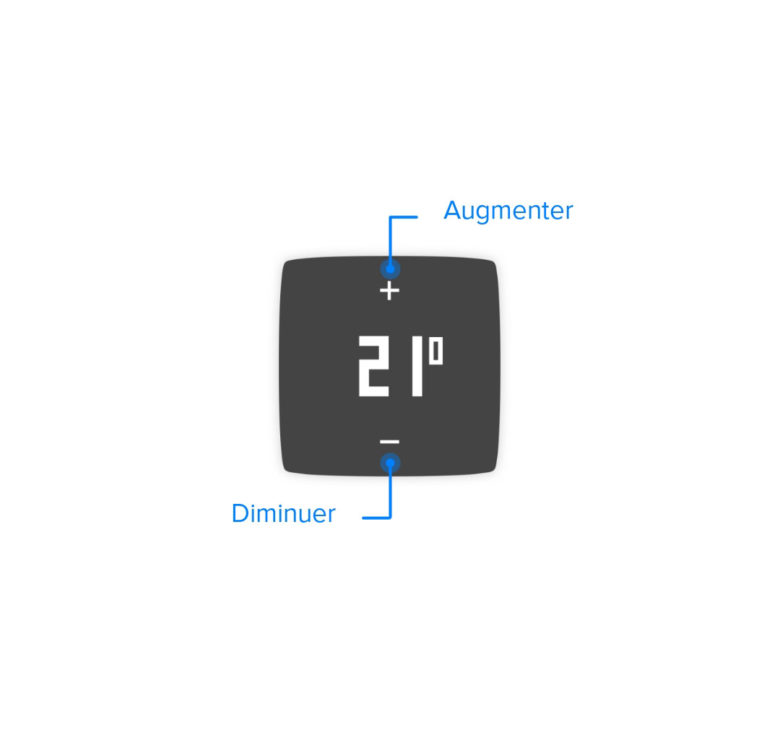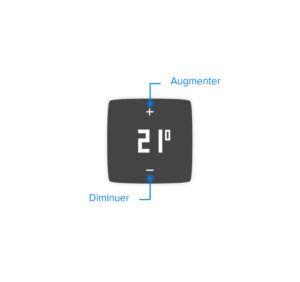 Once the application is open, you face a screen that speaks volumes, roughly and on a dark gray background, the thermostat setpoint temperature (image 1) that you can modify by simply pressing the "+" located at the top or the "-" down. It's as intuitive as it is effective.
La room temperature (image 2) where the thermostat is located is, for its part, located just below, and smaller. A small pictogram with two flames lets you know when the thermostat is heating ... If you haven't noticed that the gray background of the application turns orange when the boiler is running.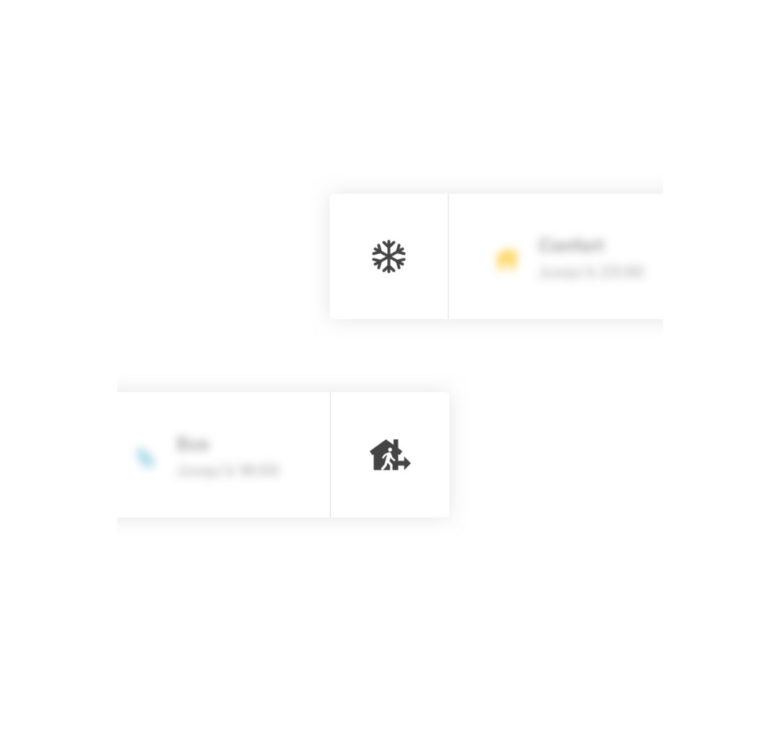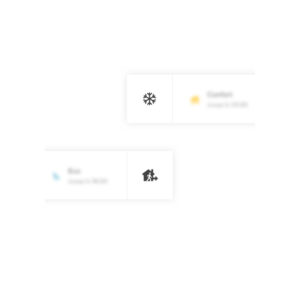 The frost protection and absence modes (images 3 and 4) are also present and represented by two small pictograms (snowflake for the first which allows to deactivate the heating, house for the second which lowers the temperature to a level that you can of course define).
If they are very easy to find, however, we regret that our fingers fall so easily on them. In use, we have happened to activate them by mistake by manipulating our phone, which can be annoying if we do not take care!
The rest of the options can be found, you will probably have guessed it, at the top left of the "hamburger" pictogram.
Manage my house: allows you to create parts, useful if you have Netatmo thermostatic heads on your radiators (here, we were satisfied with the thermostat alone),
My schedule : allows you to define a 7-day heating schedule. You can create several and define time slots during which the thermostat will apply predefined setpoint temperatures (Night, Eco, Comfort or Comfort +).
My heating curves: allows you to view the heating periods, represented by a bar diagram (in percentage of time), and the evolution of the temperature in the room (in degrees Celsius).
Operating mode : mode Auto-Adapt which anticipates the heating periods according to the inertia of the dwelling (the heating algorithm is activated after five days of calculation and is refined week after week), preferred outdoor temperature source (you can opt for the local weather forecast or, and that's really good, use the readings from the outdoor module of your Netatmo weather station), home anticipation time (while waiting for the automatic calculation, you can set the heating anticipation which is set by default to 30 minutes), default duration of manual instructions (used to define the time during which the setpoint temperature of the "Manual boost",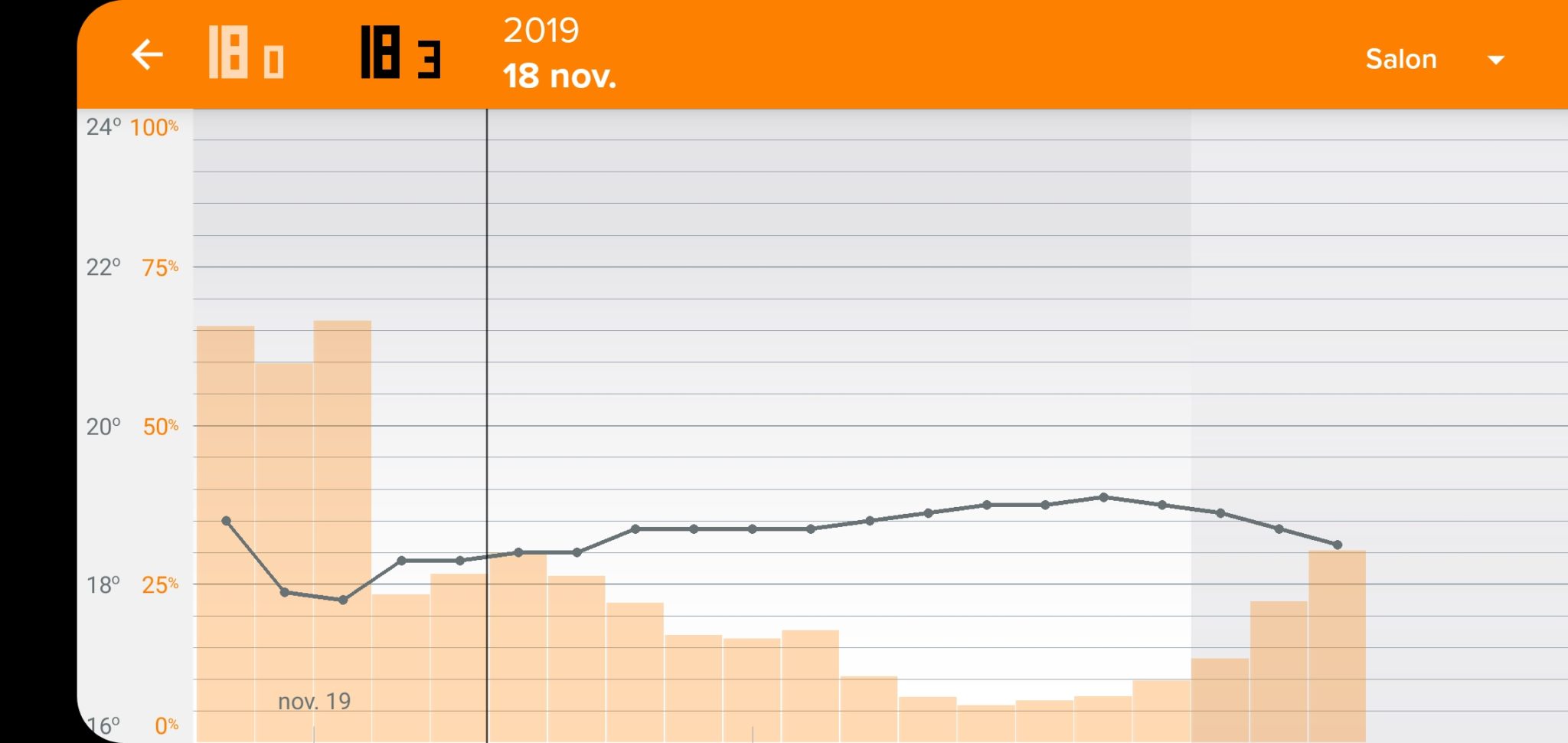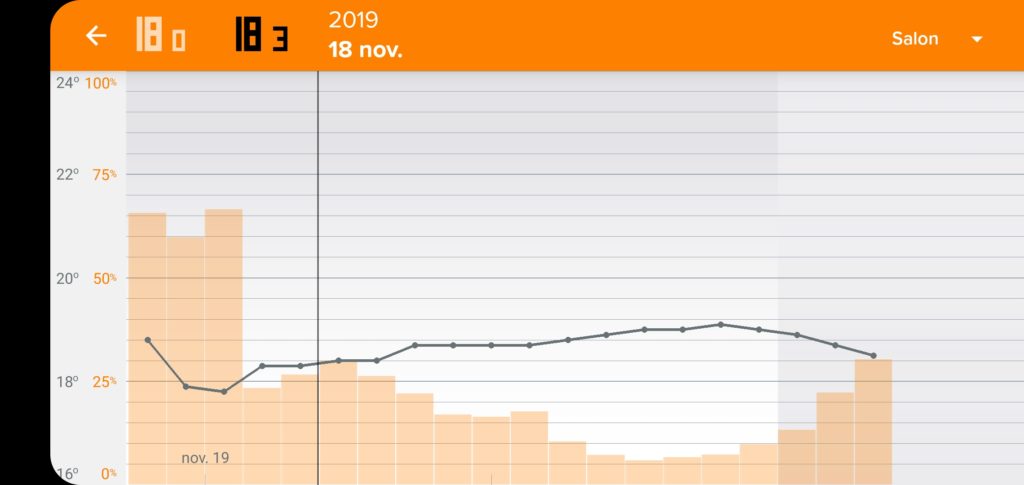 A dashboard in your web browser
In addition to the Energy mobile application, Netatmo offers a web interface as practical as it is pleasant to use. Available at my.netatmo.com, this dashboard resumes, in large format, everything we have seen above. Super practical for viewing settings such as the behavior of your thermostat from your computer, this website also has the advantage of being a real dashboard of all your Netatmo equipment since it offers a tab for your weather Channel, another for security elements (cameras, alarm, etc.) and therefore an "Energy" tab.
Netatmo offers a web interface that is as practical as it is pleasant to use The Alexians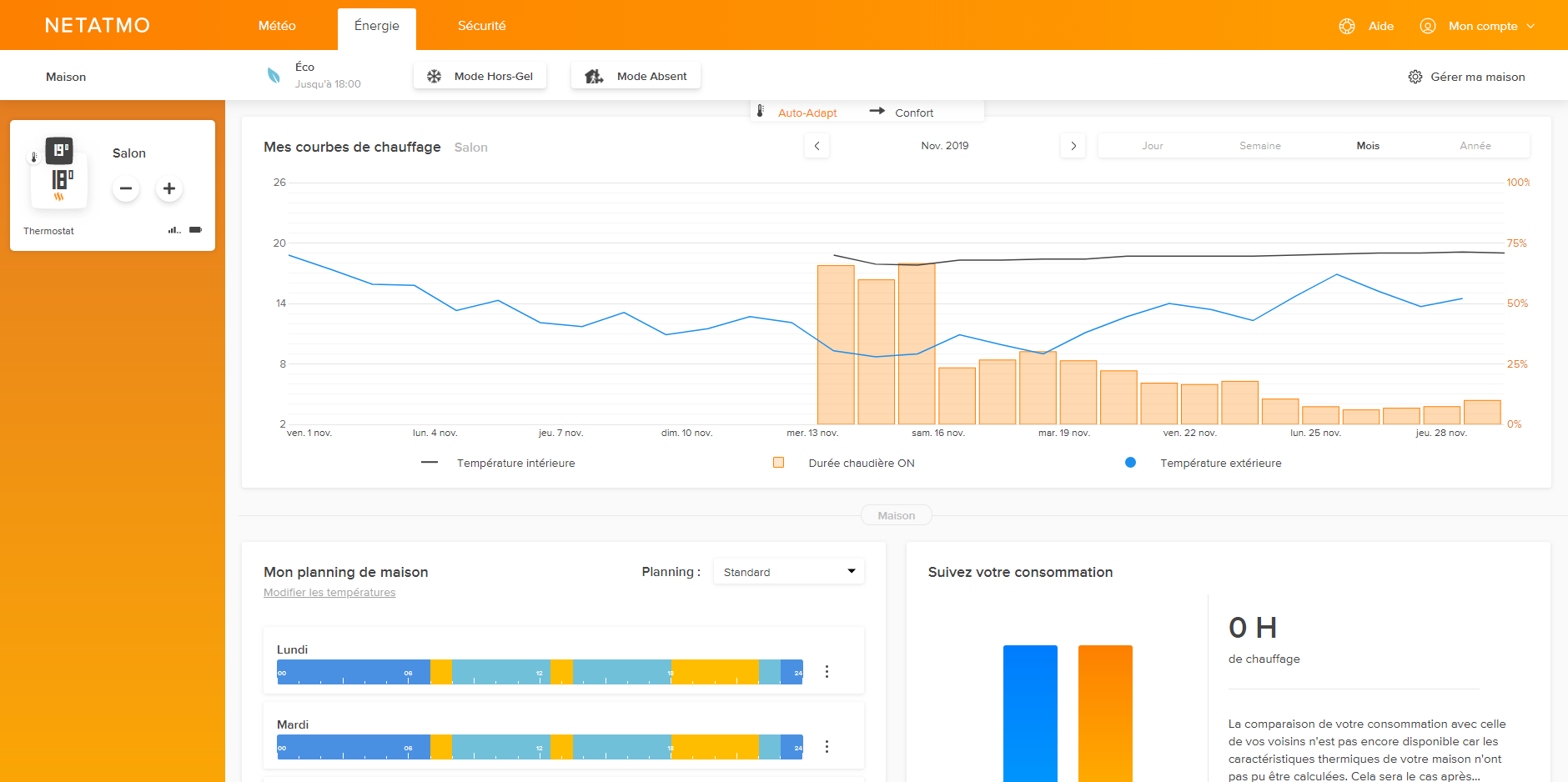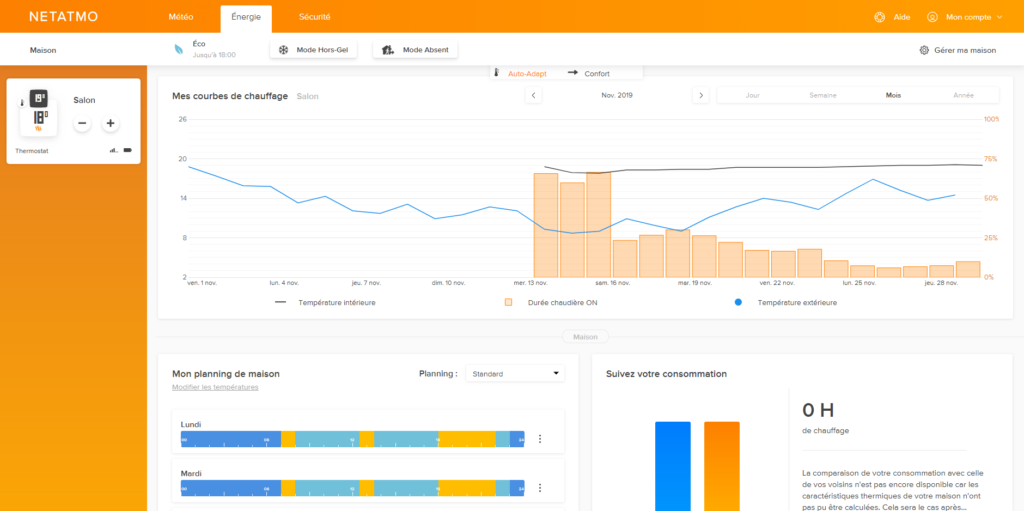 With one click, you can switch to "Manual boost". as frost-free or absent mode, but above all more easily consult your heating curves and edit very simply temperature games or heating schedule. Unlike the mobile application, the readings also include the outside temperature measured by the Netatmo weather station. Likewise, it allows you to compare your consumption with that of your neighbors and obtain a "Energy savings report".
A compatible thermostat Amazon Alexa
Before concluding, let's see what allows us this compatible thermostat Alexa. Once the skill is activated, you have access to a number of commands.
Voice commands from the Netatmo thermostat with Alexa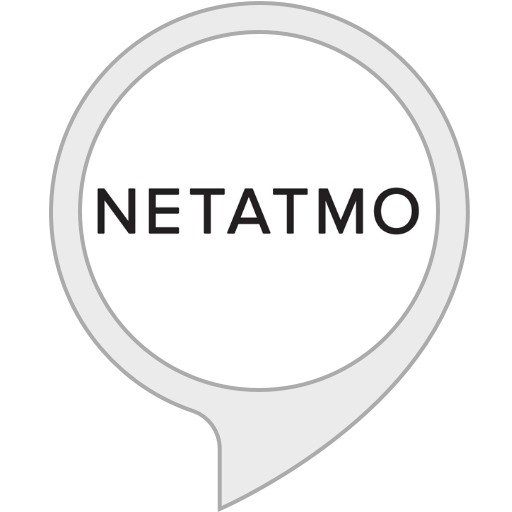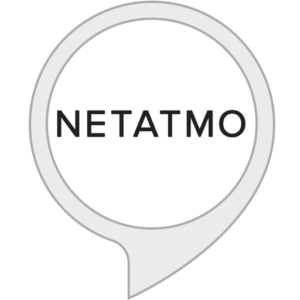 To begin, launch a detection of new devices si Alexa has not already found your thermostat. Then use the name previously defined in the application Netatmo Energy (it can be changed later). You can also create a group in your application Alexa as as "Living room" and add the device to it.
Once you know the name or group of your devices, you can say:
« Alexa, put the Salon at 20 degrees "
« Alexa, increases the Salon by 2 degrees »
« Alexa, decreases the temperature of the Salon »
Check your thermostat on Amazon Echo
But even better than voice, you can find your thermostat on your devices at any time. Echo Show ou Echo Spot. And there, it's just brilliant! Besides the voice commands Alexa, you can use the two buttons on the screen. The device also appears in the " Connected home » in category "Thermostats". Convenient, isn't it?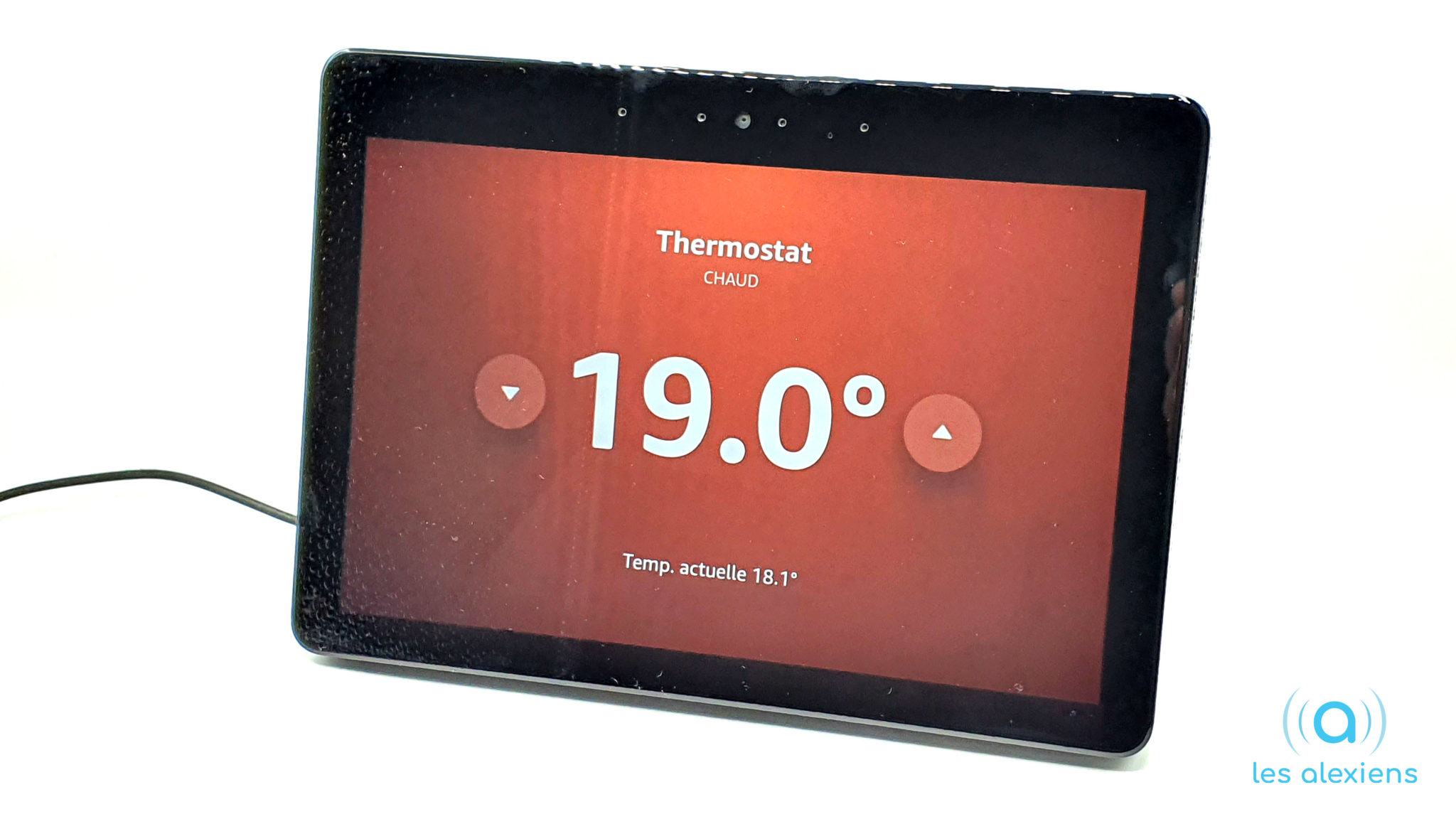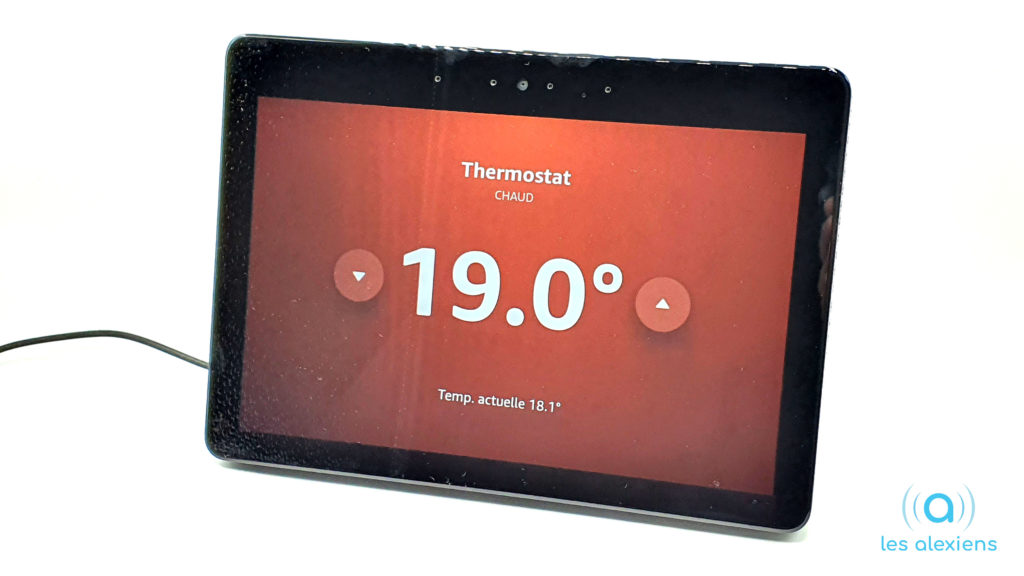 In conclusion, although we have not yet been able to measure the energy savings generated by its installation (we will not fail to come back to this point in a few months), the Netatmo connected thermostat is without a doubt an excellent product. Its installation is a breeze and its setting just as simple. Simplicity also seems to be the watchword at Netatmo neighborhoods, are the heating algorithm taking care of everything once the housing inertia has been calculated. Your defined schedules, you can completely rely on him, or very simply intervene via mobile and web applications. We have never noticed the slightest disconnection of the relay and its application always reacts to the finger and the eye, even in 4G. With a modern and chic design signed Starck, this thermostat does not seem to suffer from any defect and we can highly recommend it.
€79,00
In stock
2 new from € 79,00
January 24, 2022 11 h 17 min
€104,99
In stock
6 new from € 89,90
January 24, 2022 11 h 17 min
€149,99
€179,99
In stock
9 new from € 149,99
Refurbished from 2
January 24, 2022 11 h 17 min
€169,00
€199,99
In stock
3 new from € 168,95
Refurbished from 1
January 24, 2022 11 h 17 min
NETATMO thermostat
169 € excluding promo
Most
Really very successful design
Easy to install and use
Very well designed applications
Wireless thermostat with 2 years of autonomy
Possibility of adding thermostatic heads
The lessers
Screen a little basic, but very energy efficient
No presence detector (pairing it with the Welcome camera would be a great idea)