After a successful test of the KOOGEEK KLSP1 connected plug, which nevertheless had the disadvantage of being of type F called "Schuko", we wanted to present to you another model of the brand belonging to TomTop : the catch KOOGEEK KLSP2. A plug very similar in appearance, but which has two characteristics that will not fail to make you prefer it to the previous one: perfect compatibility with our French installations since it is of type E / F, and the presence of two USB ports under the socket! Without further ado, let's take a closer look at this new product ...
KOOGEEK KLSP2: we take the same (or almost) and we start again
Unboxing
No surprises regarding the packaging since it is exactly the same as in our previous test. A quality white cardboard with a satin feel: it's elegant. We find the logos Amazon Alexa and Google Assistant, CE and RoHS notices guaranteeing us perfect security on our European installations, but also the technical sheet and legal notices.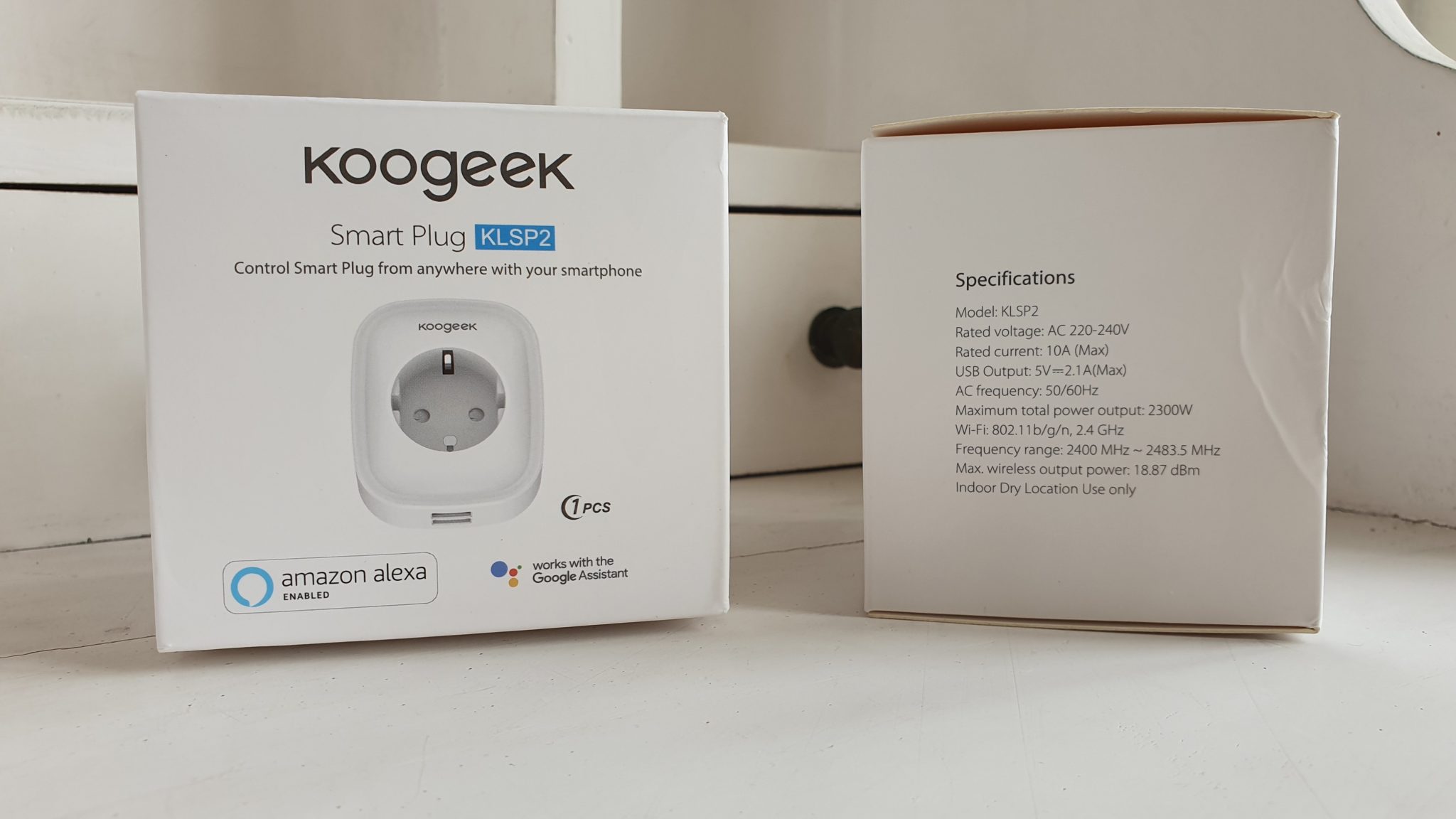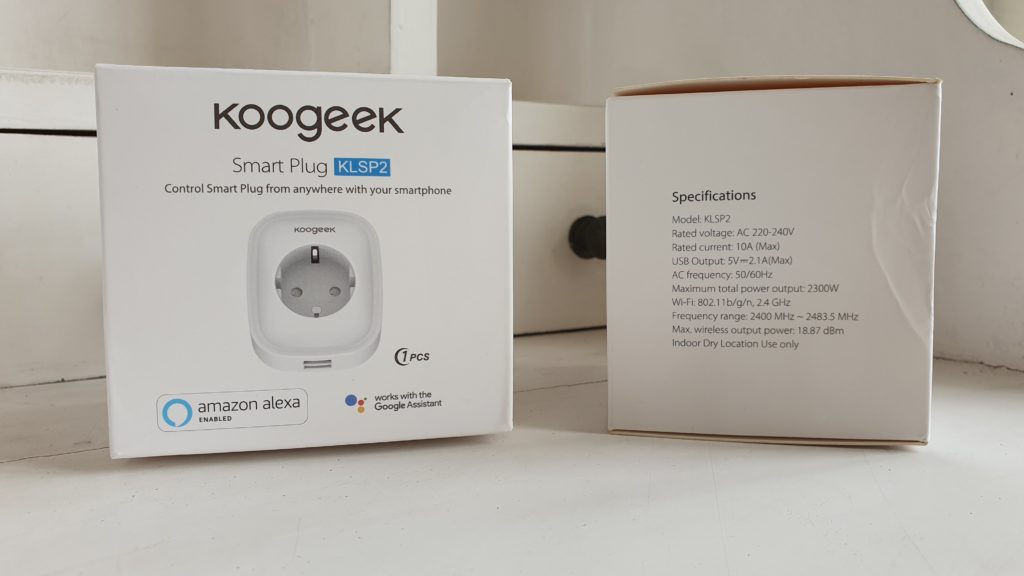 When opened, the plug has exactly the same design as the KLSP1 model: an all-white plug with the Koogeek logo measuring 80 mm x 67 mm x 54 mm. The finishes are really always good. The KLSP2 socket is also equipped with a on / off button at its peak at very discreet red LED backlighting lighting just enough to indicate its working condition and remaining off if necessary. However, two differences accompany this second version: the presence of an orifice to receive type E earth plugs, our good old French sockets and two USB ports to recharge or power your devices. No problem, therefore, for our installations! This is the good news of the day.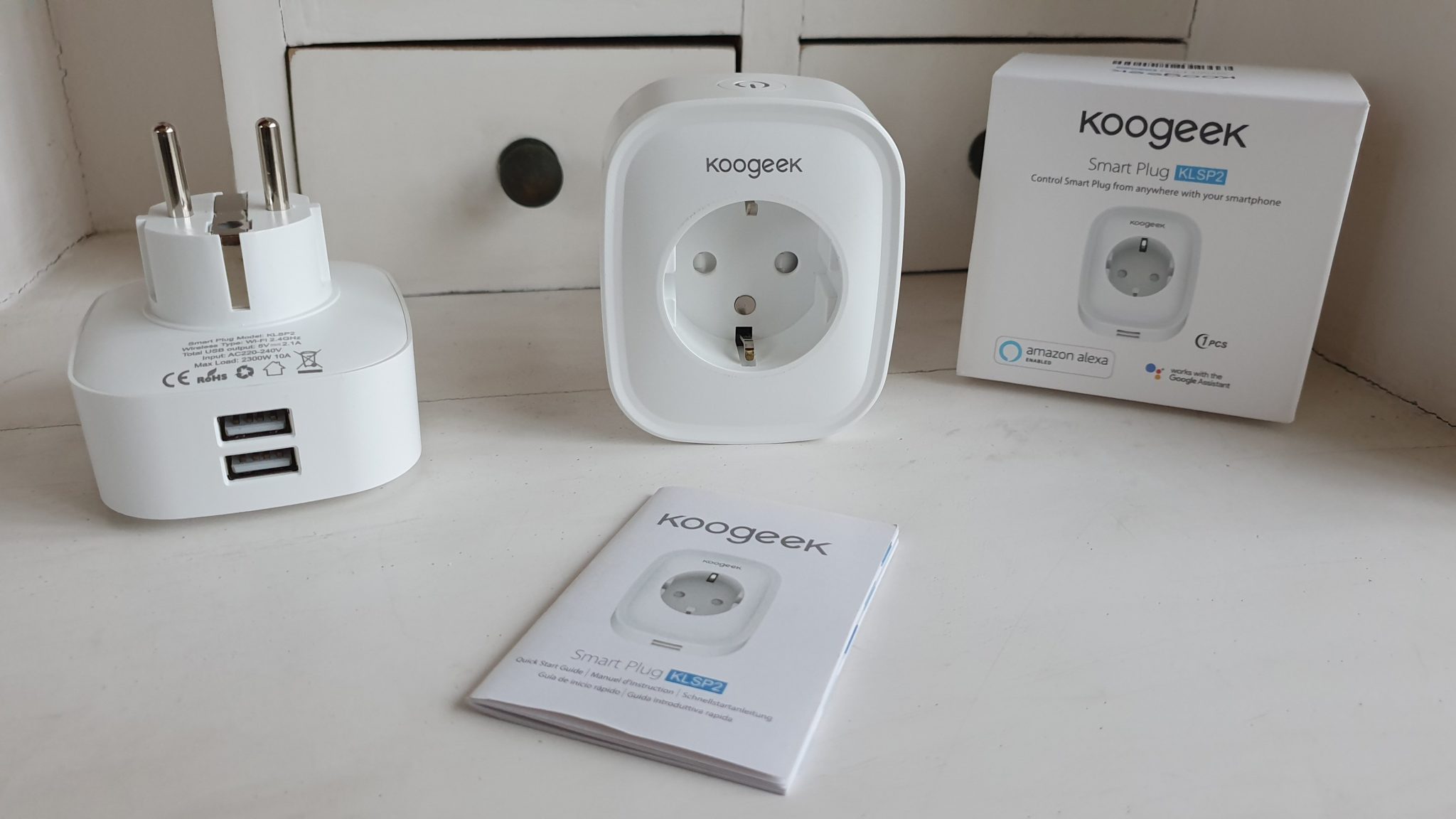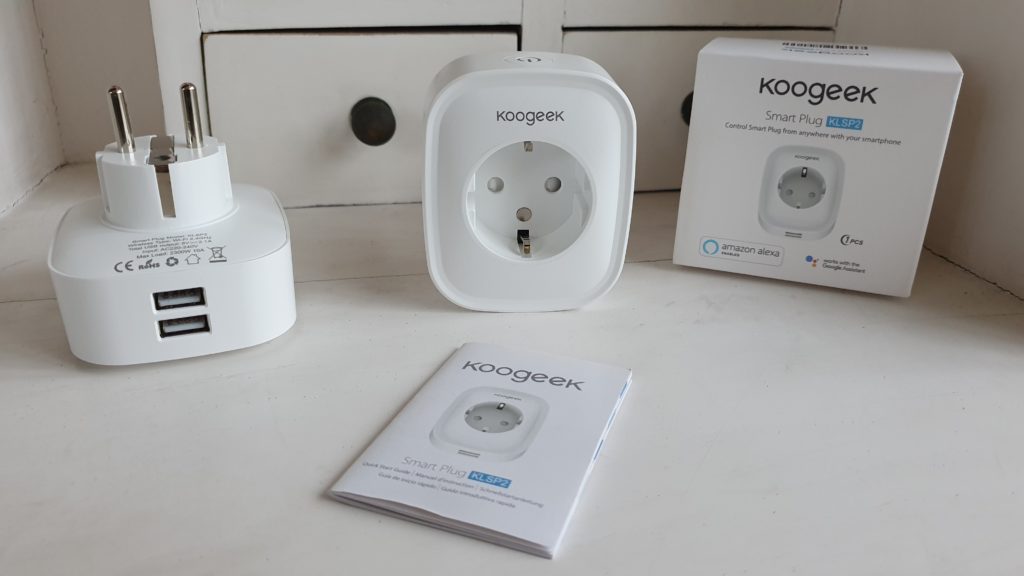 Finally, a manual accompanies, here too, our connected socket. This teaches us that we will have to use the Koogeek Life app to proceed with the installation, an application based on the most widespread system: Tuya / Smart Life. The Koogeek KLSP2 data sheet and the same as that of its predecessor, except that it therefore integrates two USB ports.
Technical specifications
Note that two data changes here, in addition to the presence of the USB sockets: the input voltage is now only intended for 220 / 240V alternating current with a rated current of 10A instead of 16A on the previous model. This is normal, it is made for Europe!
Brand
KOOGEEK
Model
KLSP2
Input voltage
AC 220-240V
Wi-Fi band
2.4 GHz
Nominal current
10A
Max power
2300W
USB outputs
5V / 2.1A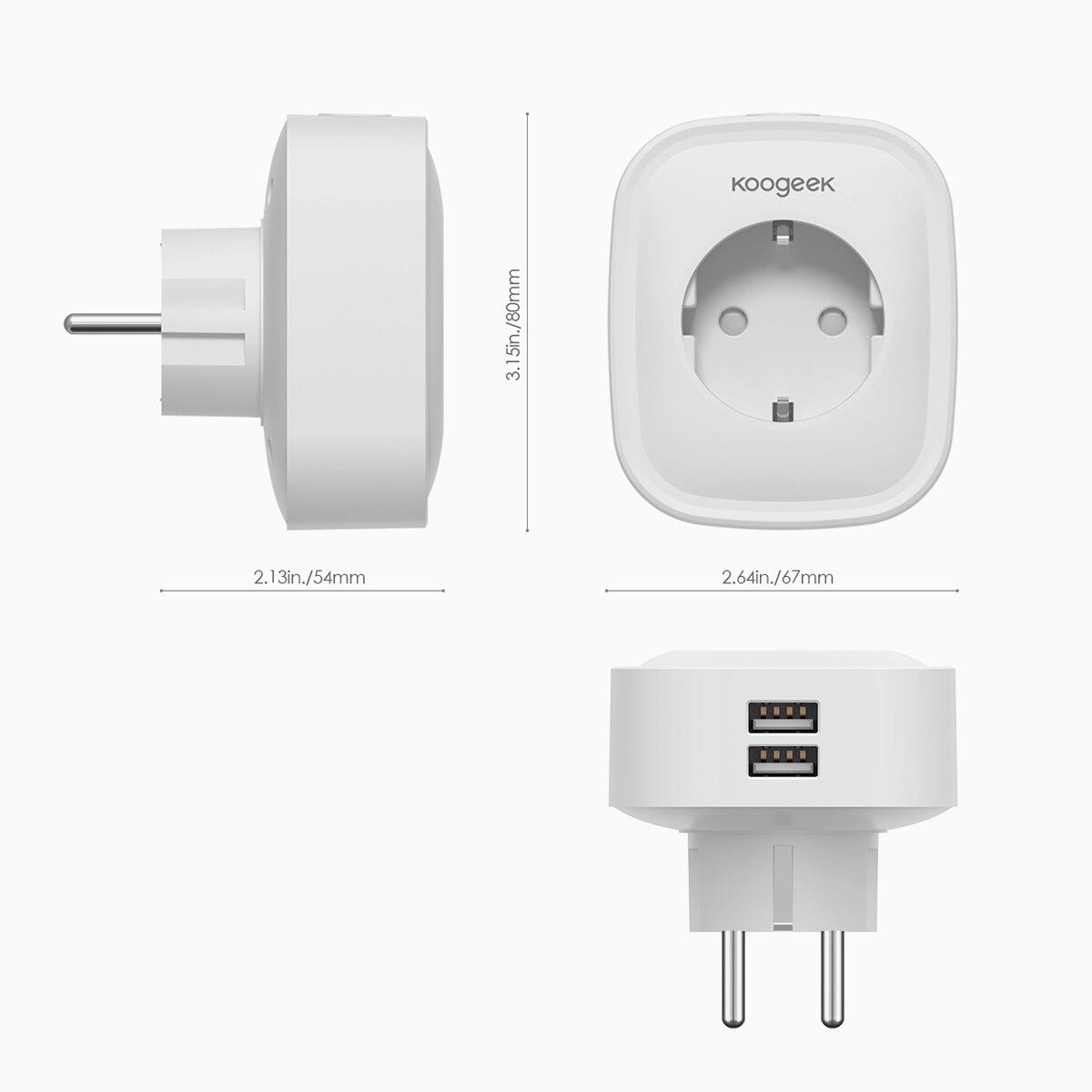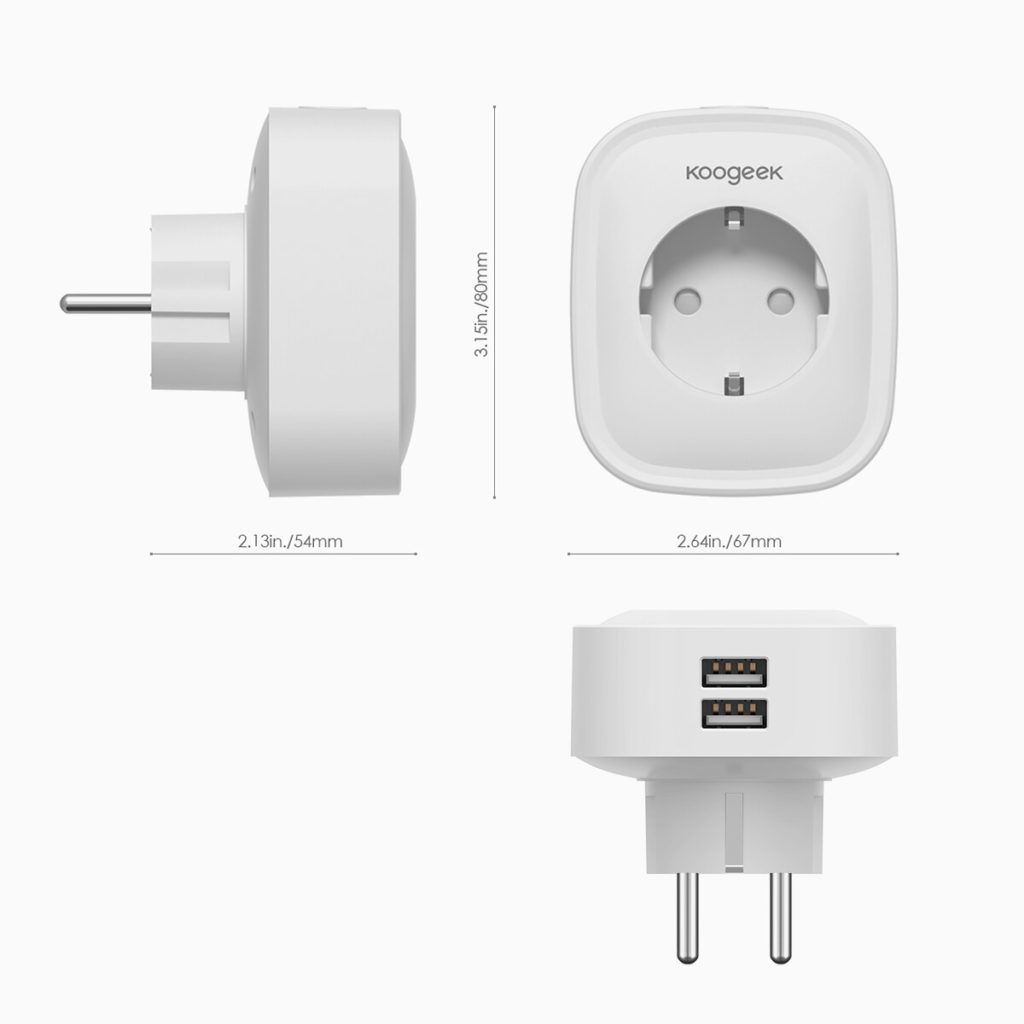 Easy to use and reliable applications
Tuya sockets / Smart Life
For installation, we refer you to our previous Koogeel KLSP1 plug test and to our Tuya tutorial / Smart Life. Indeed, as we specified previously, the Koogeek Life application whose skill recently appeared on the store Alexa, is based on Tuya technology. This is called a fork, so if you are already using Tuya connected objects, you can use the app. Smart Life to group a maximum of devices on the same application.
As always, all you need to do is connect your smartphone to your 2.4 GHz Wi-Fi and the procedure takes place in less than a minute.
The control interface of the Koogeek KLSP2 connected socket, with a little surprise that we had not previously been aware of: this socket provides monitoring of power consumption! Awesome!
A compatible socket Alexa et Amazon Echo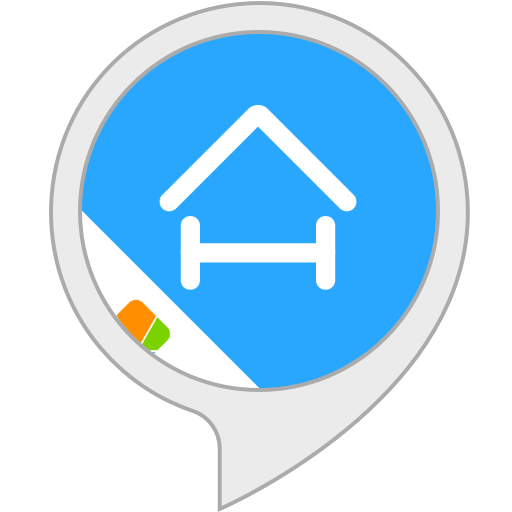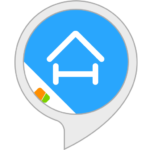 If you choose to use the Koogeek Life app, you will find a dedicated skill: Koogeek Smart Home. If you are already a user of Smart Life, the same is true, but you probably already know that.
Like all compatible sockets, the koogek KLSP2 will go up in your application Alexa in Appareils and Taken. Normally, no need to launch a detection of new devices, the plug should go up on its own as with most devices compatible with Alexa.
In terms of functionality, we are on the very classic, which is not surprising given thata connected socket is just a switch. Having voice feedback on energy consumption, or being able to rely on it in routines would be a really nice plus, but Amazon does not yet offer this possibility.
Regarding the routines, you can choose to perform them in the Koogeek Life app (or Smart Life therefore) and find them as scenes in Alexa. Otherwise, and it's even easier if you are a confirmed Alexien, you can do everything from the app Alexa.
So what about the Koogeek KLSP2 connected plug?
Like the previous version, it is a
qualitative connected socket
with impeccable finishes. All dressed in white and equipped with a discreet LED, this socket is as effective as it is discreet. A little bulky, it is nevertheless very quickly forgotten. Its little extra is the possibility of
monitor power consumption
of our devices.
Available at 17.99 € or 29.99 € the pack of two on Amazon. Fr
, it regularly on sale, which can allow you to get it even cheaper. But, even at full price, this plug is good value for money and we can only recommend it to you.
New, more compact model:
Not available
August 13, 2022 16:20 a.m.
Not available
August 13, 2022 16:20 a.m.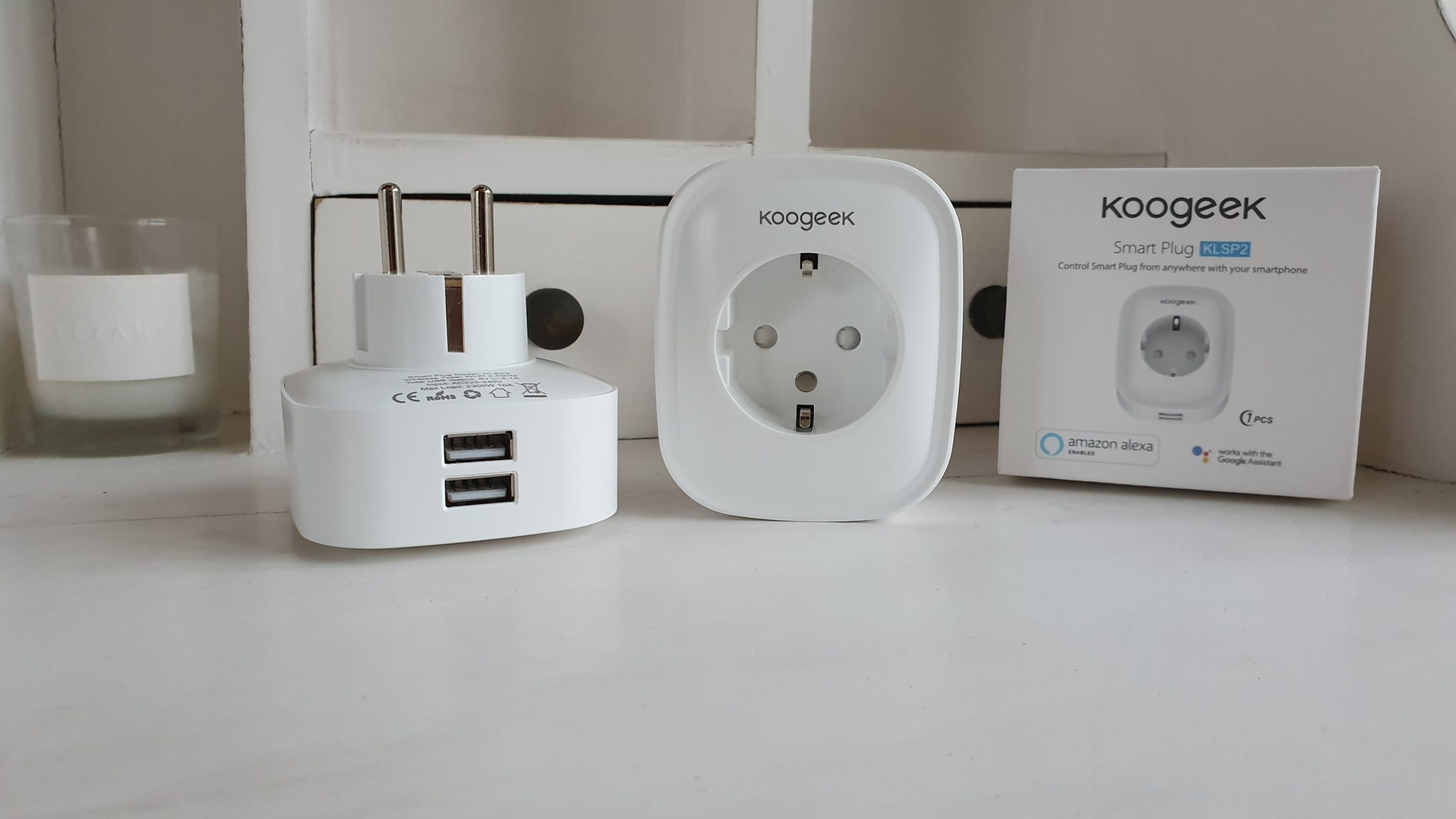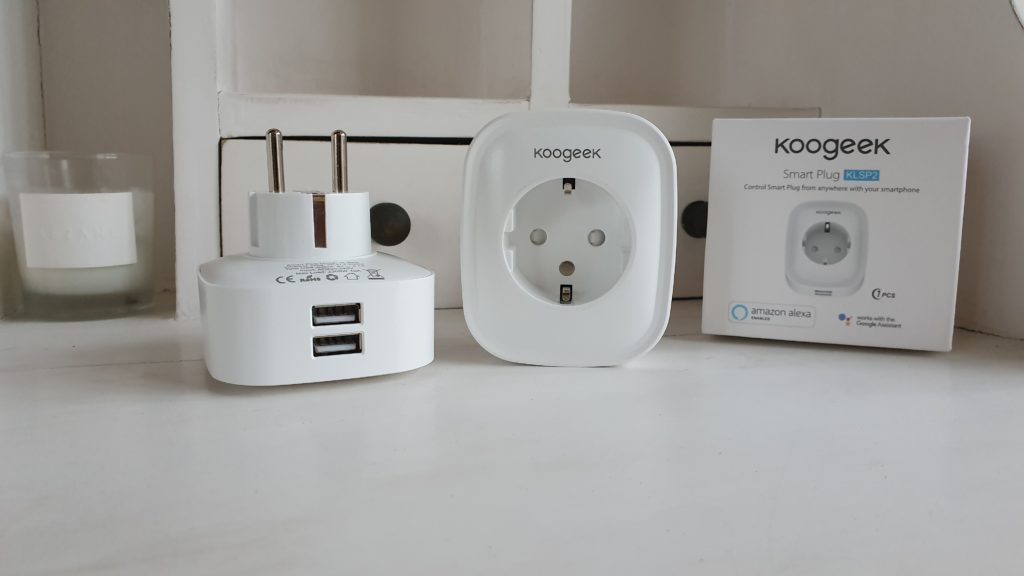 KOOGEEK KLSP2 Wi-Fi 1 AC / 2 USB connected socket
17.99 € (excluding promo)