Among the favorite connected objects of Alexians, we find in particular IP cameras. It must be said that they have become widely democratized in recent years with the advent of the connected home. They are found at all prices. Excellent blink wireless cameras to performers Ezviz, through the much appreciated Netvue compatible Alexa, there is something for all tastes… And all budgets!
Usually usable only with their proprietary application, we were often asked about compatible models Tuya / Smart Life. It is true that the application offers to connect them, but we had never spotted one before. This is why we started looking for a model of this type, and our choice fell on the brand BlitzWolf, and in particular its camera BW-SHC1, which you will understand is powered by the essential Chinese platform of connected objects Tuya Smart.
BlitzWolf BW-SHC1: an original aesthetic
Unboxing
La BlitzWolf BW-WHC1 camera comes in a quality cardboard packaging and all in sobriety. We find, at the top, the brand and its logo and in the center, written in large, the model of the camera.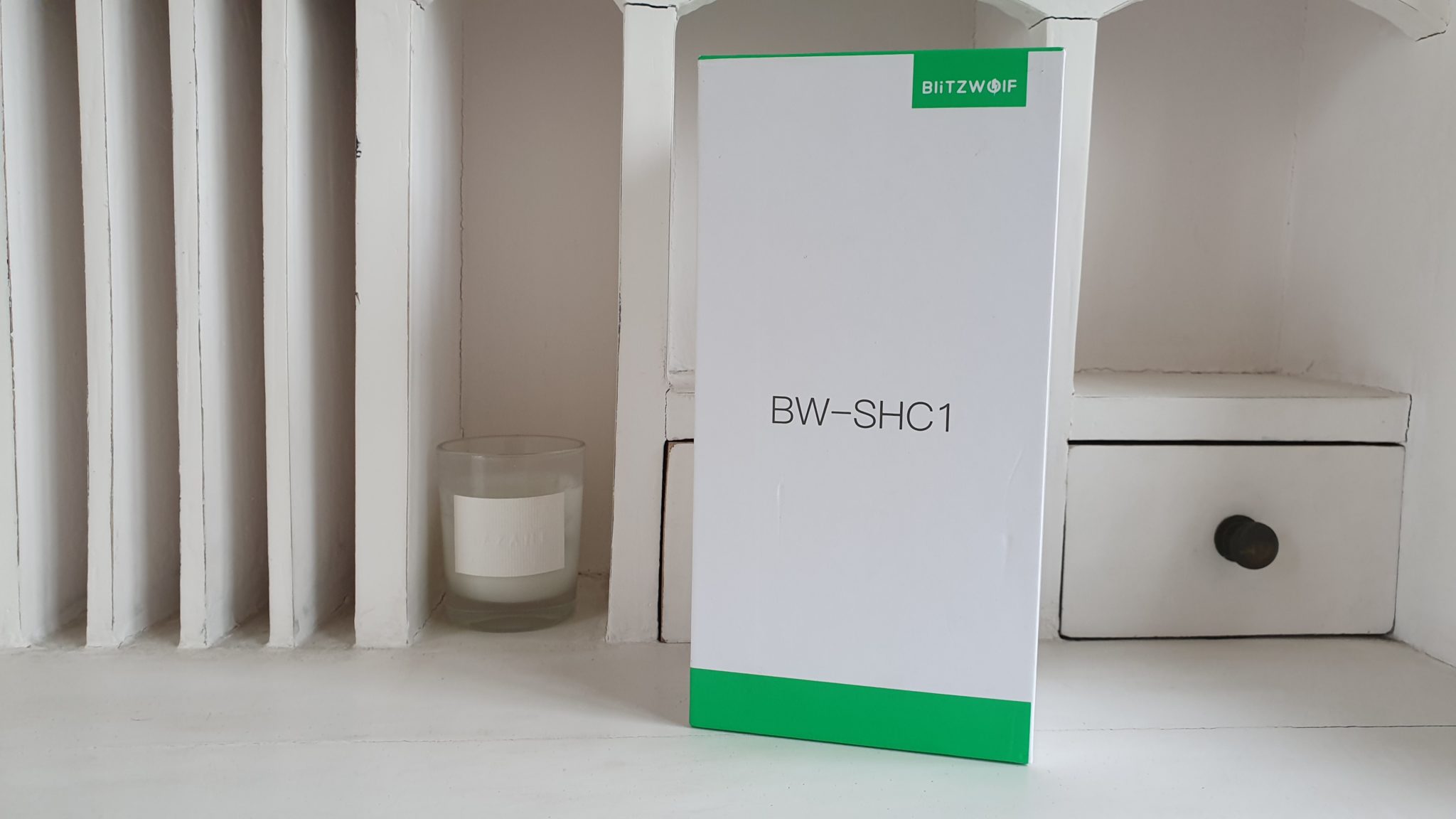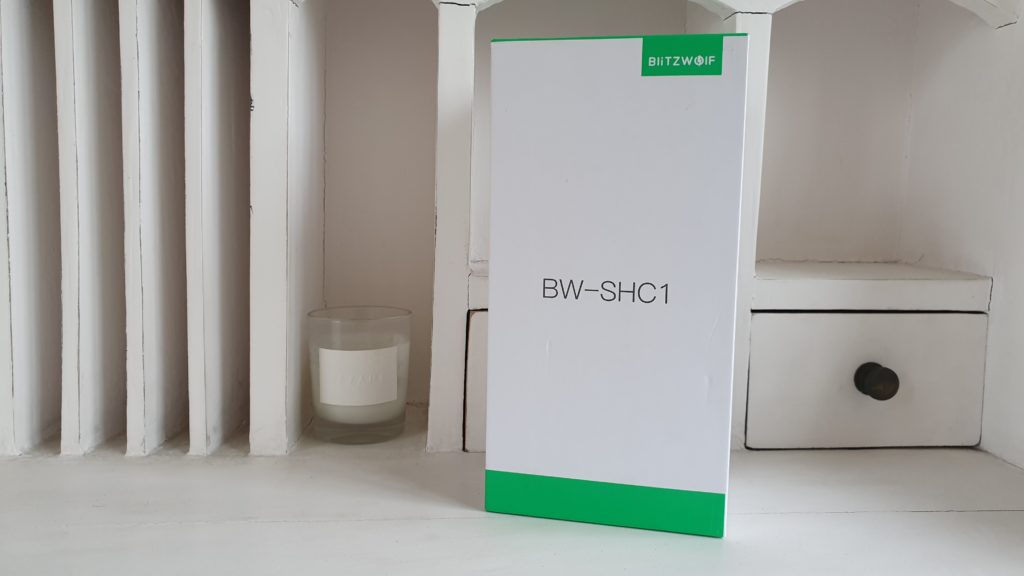 At the opening, we discover a camera dressed in white at the really original design. Its globular shape is reminiscent of an eye. A digital eye, therefore, raised by a part integrating a small motor and allowing it to pivot on 355 ° horizontal et 110 ° vertical. Interesting! Equipped with a 80 ° viewing angle, smaller than that of human vision but relatively important for a camera, its 3.6 mm fixed focal length also offers a night vision up to 10 meters. And his resolution then? She is from 1080p, perfect for the most demanding of us.
This BlitzWolf camera is obviously delivered with a power adapter of DC 5V / 1A an nominal power of 5W au european format, but also a plastic support allowing to fix it where you want, and in the direction which you like. A small bag containing two screws and two wall plugs is also included.
As you will notice, a speaker discreetly placed at the back testifies to its two-way audio functionality. In other words, you can directly hear what is happening in the room where the camera is located and even speak to people under surveillance, directly from the application of your smartphone or tablet. Convenient, for example, to make an inexpensive baby monitor.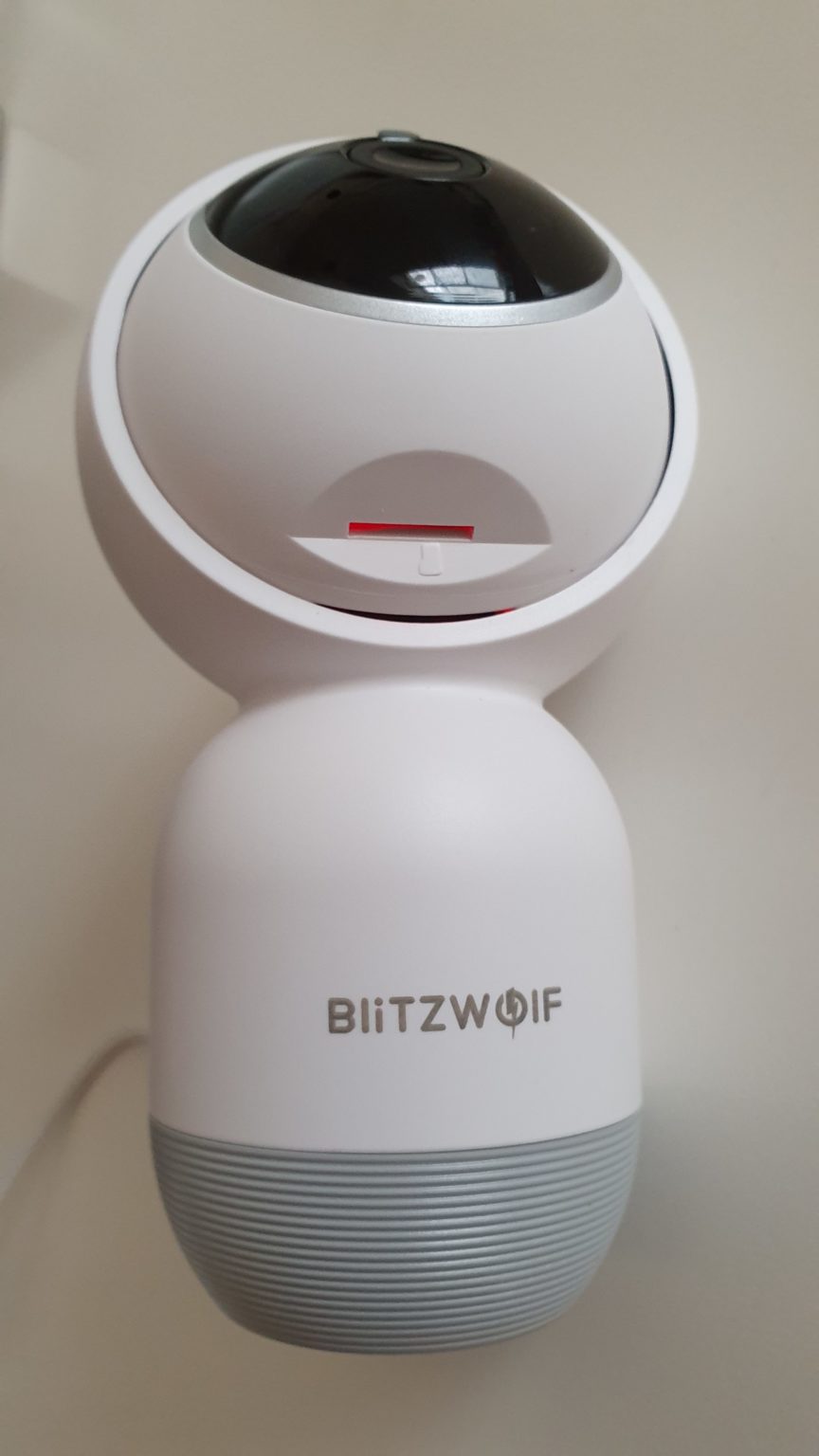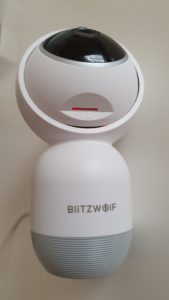 Another good point, you can place a micro-SD card with a capacity of up to 64 Go if you want to do without the cloud and keep your recordings locally. In a fairly original way, but well thought out, the slot allowing it to be accommodated is placed under the lens and is therefore not visible… Not stupid! This will prevent, for example, someone removing it in order to get rid of the images.
The instructions, perfectly translated into French and without fail, it must be emphasized, teaches us that it can be controlled by theBlitzWolf app available on Android or iOS, and can be integrated with Amazon Alexa or Google Home. Unfortunately for us, this possibility is not yet open in France to date, but it will not be long in coming.
Before moving on to its installation, let's take a look at its technical sheet...
Technical specifications
Brand:
BlitzWolf
Model:
BW-SHC1
Supply :
DC 5V / 1A
Power :
5W
Resolution:
1080p / 15fps
The goal
3.6 mm fixed
Angle of vision :
80°
Rotation:
hotzontal 355 ° / vertical 110 °
Night vision :
2 IR LEDs / up to 10m
Storage:
Cloud / micro-SD up to 64GB
Wireless encryption:
WEP / WPA / WPA2
Wi-Fi:
IEEE 802.11 b / g / n 2.4GHz
BlitzWolf BW-SHC1: an efficient application
Si BlitzWolf offers its own application, downloadable from your store Android ou iOS, you should know that she uses the Tuya platform Smart, and that you can therefore use the famous application Smart Life, a real Swiss army knife of connected objects. This can be useful to limit the number of home automation applications on your smartphone.
Camera installation
As you can see, these are very similar, except that BlitzWolf has affixed its colors. A good point when you know the performance of the solution offered by Tuya.
Simply click on the little + at the top right on the home screen of the application and select the procedureinstalling a camera. Attention, as often, your smartphone must be on the 2.4GHz band from your home Wi-Fi.
This done, the application will generate a QR Code that you will have to place in front of the goal of your camera. A relatively classic procedure, which will launch the camera connection to your home Wi-Fi. Then all you have to do is enter your credentials to start the procedure for adding the camera.
If all goes as planned, your camera will be installed and ready to use less than a minute after launching the application. Awesome, isn't it?
You will then discover the interface dedicated to the application's cameras. A sober and well thought-out interface, which gives you easy access to all the features of this BlitzWolf WB-SHC1.
Using the camera
Before going any further, we wanted to see if the camera "went up" in our application Alexa. Sadly, the answer is negative as we said above, which is surprising knowing that it works with the Tuya platform Smart. After some research, we had to resign ourselves: Smart Life does not offer pas encore this feature in France. But that, it seems, will not be long in coming. The Alexians are therefore impatiently awaiting the possibility of viewing the video feed on their Echo Show 2, Echo Show 5, or Echo Spot. It would undoubtedly be a big plus. We also expect thatAmazon offers the possibility of arming and disarming this type of device, even if it means securing everything with a PIN code for example. The teams in charge ofAlexa are working on the subject, we were assured.
Nevertheless, this camera is really easy and pleasant to use. The interface of the application is simple and responsive, we can easily find all the features without having to search everywhere, as is too often the case. So you can capture and record videos, which will be stored on your smartphone and / or on the mico-SD card, but also direct the camera… And of course create alerts in case of detection of movements!
The image quality of this BlitzWolf camera, which has a resolution of 1080p, is excellent. The application allows you, as you wish, to view it in SD or HD. Useful if your connection is a bit limited, especially when on the move.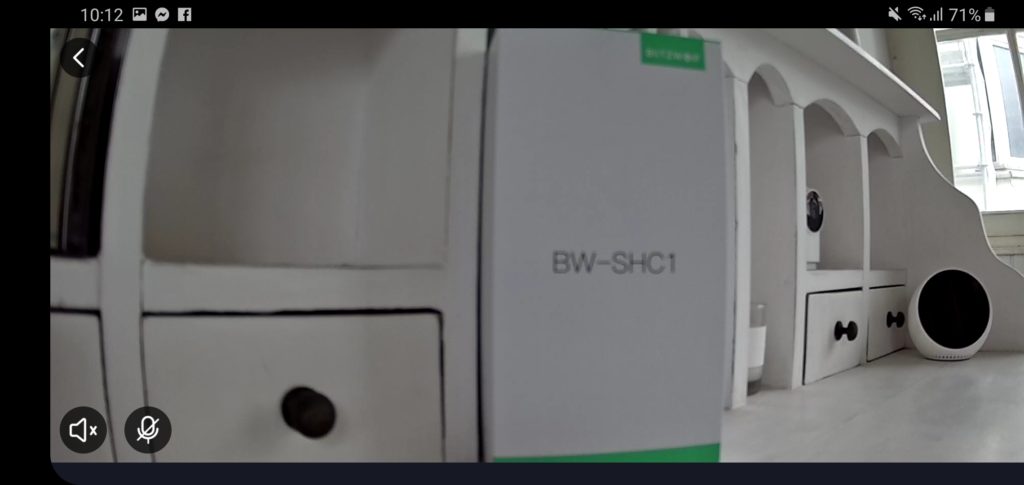 An inexpensive cloud
Another good point, BlitzWolf offers cloud hosting. A solution that allows you to secure your images, because even if the micro-SD location of the camera is difficult to find, the smartest burglars may destroy the device, or even take it with them to get rid of it. later. Whatever happens, your images will therefore be safe on Tuya's European servers, which as you know has opted for hosting Amazon Web Services.
Offers start starting from $ 4.49 / month ou $ 44.99 / year (two months free) for 14 streaming records and 365 days storage. An inexpensive solution therefore.


Not available
August 13, 2022 16:52 a.m.
In conclusion, you will understand, this BlitzWolf BW-SHC1 camera ticked almost all of our criteria. Its attractive design, reduced size, image quality and application performance make it an effective product at a lower cost. We only regret that we cannot find it on Alexa, but hope to be able to classify it in the compatible devices soon Alexa. Anyway, we recommend it to users looking for a camera Smart Life / Tuya.
Not available
August 13, 2022 16:52 a.m.
BlitzWolf 1080P IP Camera
44.99€