In the continuity of our file on IP cameras compatible with Alexa, this time we are offering you a second camera from the brand EZVIZ. This brand was of great interest to us for several reasons: price, options available on the cameras and, which is not negligible, offices in France. The test of their e360 / C6C camera with its privacy, its panoramic view and others has shown us that this brand is really up to his claims.
This time we will test the ezcube Pro (or C2C (Mini O) following his name change). Why this one? Because we have decided to present to you a small, fixed camera, can be put everywhere. But also because its pro version announces 1080p for barely 60 € (and less than 50 for its 720p version). And just like its big sister, it has a motion detection function, night vision, a two-way voice communication system… It therefore has all the characteristics of an excellent quality / price ratio on paper. But does it keep its commitments?
EZVIZ ezCube Pro / C2C (Mini O): a small camera that does the best
The C2C is delivered in the brand's own qualitative packaging: colorful and attractive. It contains the essential information: camera resolution, visual, characteristics… Do not look for compatibility with voice assistants, there is no mention of it. The opening is done from the front, the camera being presented as set in the packaging. While being well protected, this camera is well put forward. It exudes quality… to be confirmed.
This pack contains of course the camera, unless there is a regrettable error, a instructions in 18 languages including French (fairly well done and concise: configuration with the Ezviz application, installation of the support and use with Alexa), a real good 3 meter cable, for an AC adapterTwo double-sided washers and metal washer. Why washers? you ask yourself. The double sided will allow you to come and fix the camera if you do not want to make holes or if there is no need to remove it regularly. On the other hand, if you want to make it removable, the base of the camera being magnetized, you will fix the metal washer with screws where you want to come and place the camera there (and remove it at will).
The camera as such is small and of a fairly compact design with its inverted teardrop shape. It is made of plastic (there is a metal version) of very good quality and with very detailed finishes: barely visible joint, the audio output is very well worked, few visible connections (the cover of the micro SD (128 GB max , not supplied) and the USB plug)… Its size is suitable for small spaces and allows it to go almost unnoticed: Level of bulk, it makes 13 cm high for 6 cm side (the base is 7 cm in diameter) and 4 cm thick for weight of 120 g.
La installation is relatively simple but at the same time leaves you with a lot of possibilities. As said above, the base is magnetic and you can either use double-sided or come and fix the metal washer to make a wall support. The camera has a foot with a ball that fits into the base. This allows you to put the camera in the position you want: on a 90 ° wall and the camera in a vertical position, on the ceiling (there is an option to flip the image in the application) or even simply placed on a desk. The magnet is relatively strong so you can safely install it wherever you want (in the photo, the camera is only supported by the door handle plate screw, the only one made of magnetizable metal).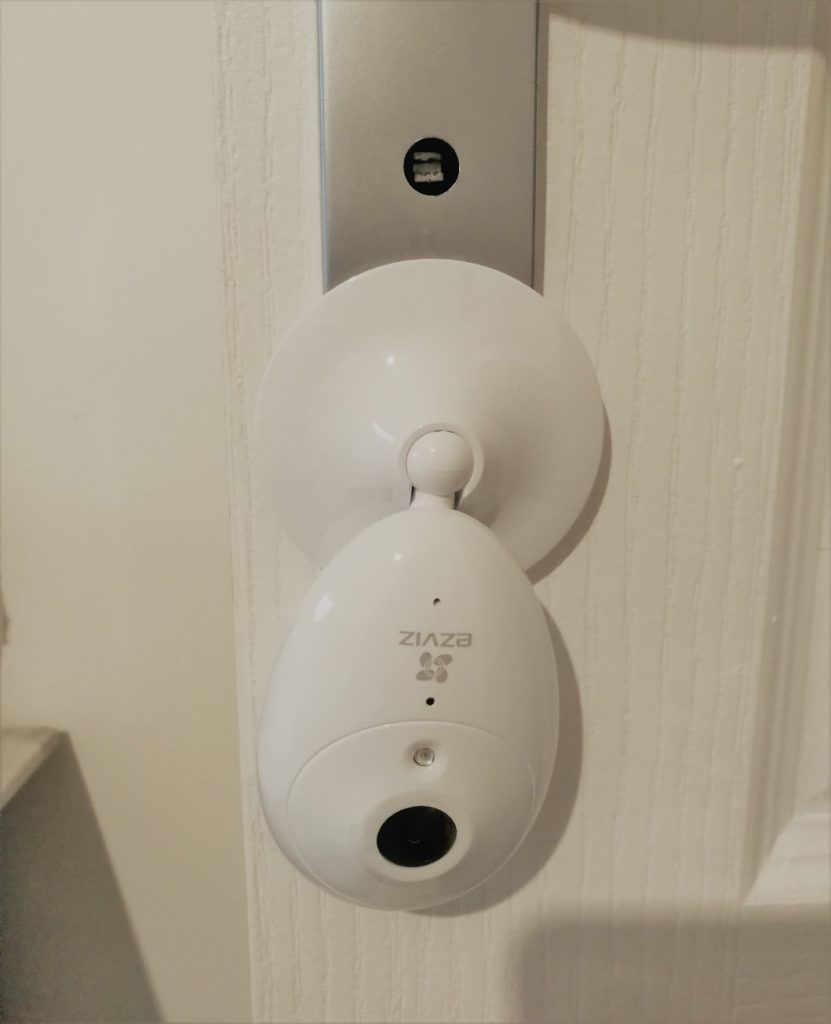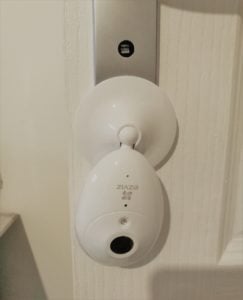 And in terms of characteristics, what does it give?
Video: 1080p HD, H.264 encoding, adaptable bitrate, 25 frames per second
Imaging: Color, IR filter, 3D DNR (digital noise reduction for a sharper image), digital WDR (reduces the brightness if too intense in an area and vice versa for a dark area), 2,8 mm lens on M12 mount.
Motion detection: Adjustment of masking zones possible
Supply : mains, DC 5V, consumption 3,5W max.
Night vision : Infrared, 7,5m max IR spectrum.
Audio: Built-in bi-directional microphone, AAC compression
Field of view : angle of 111 ° diagonally and 92 ° horizontally, i.e. a rendering of 135 °.
Focal length spectrum: fixed but digital zoom x 8. Possibility of zooming in on the desired areas in reading mode.
Conditions of use - temperature: from -10 ° to 50 °, max 95% humidity
Environmental assessment: ND
IP configuration: 64/128-bit WEP, WPA / WPA2, WPA-PSK / WPA2-PSK, WPS
Wireless : 2.4 to 2.4835 GHz 802.11 b, g, n
Dimensions: 128 mm x 58 mm x 38 mmTo this we can add its specific characteristics for use:
Bidirectional audio over 5m for good quality,
Cloud storage of images and videos (paying) or on 128 GB SD card max
Standby : with a single click on the application, the camera goes into standby, no longer films and mutes the sound. But the goal is still visible.
The camera is compatible with the EZVIZ solution and allows global control (anti-intrusion system, water leakage, etc.). The global solution requires the alarm control panel which will play the role of Hub (except for the C6T RF Edition camera which integrates this control panel, like the Echo Plus integrating the Zigbee hub).
135 ° vision
Securing the application via fingerprint
There is still a lot of technology in such a small beast. And here are some photos to image the quality of the image which is excellent. Photo and video were taken in total darkness: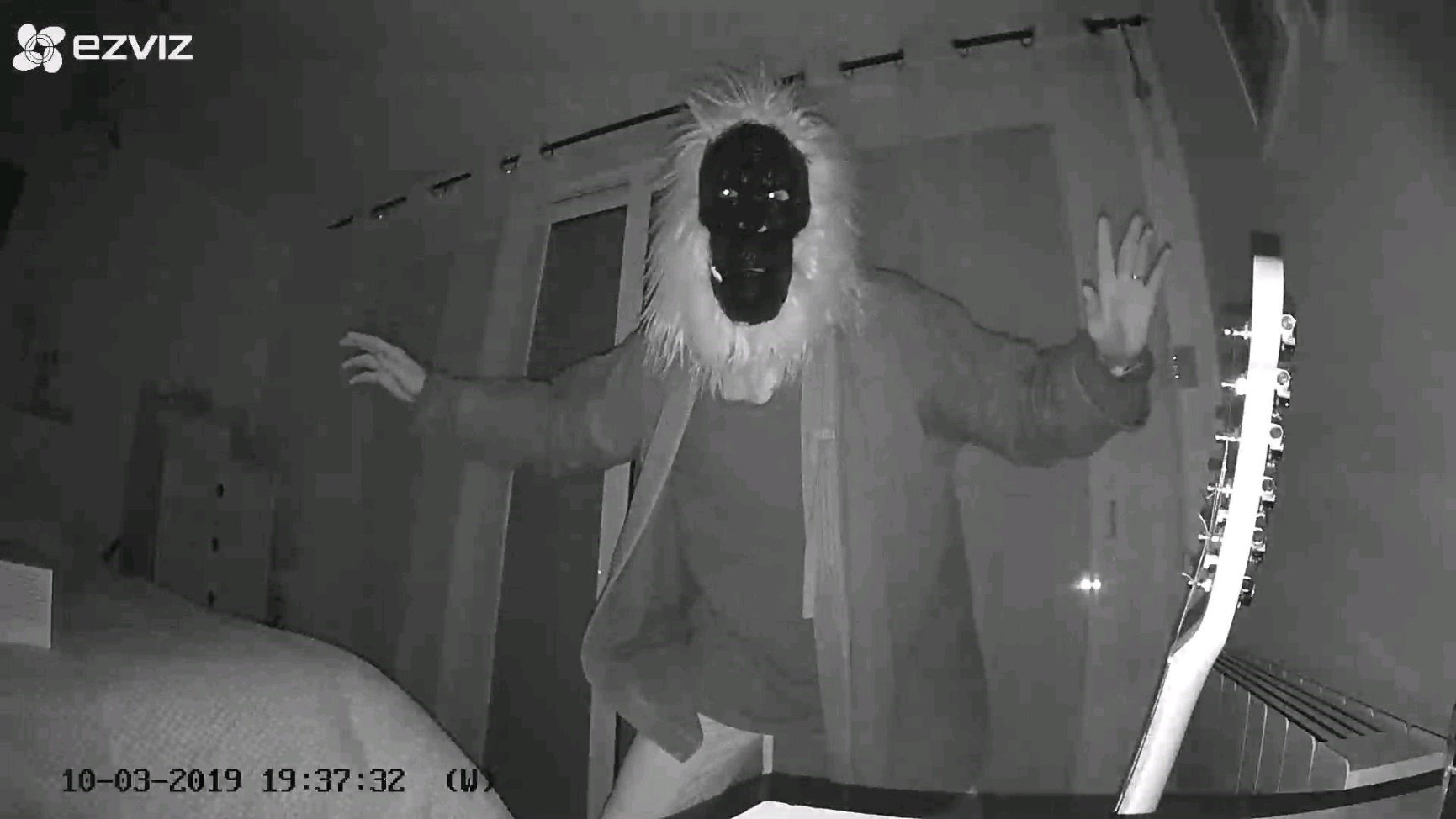 In bright light, the quality is even more impressive. Here is an example with a zoom x 4: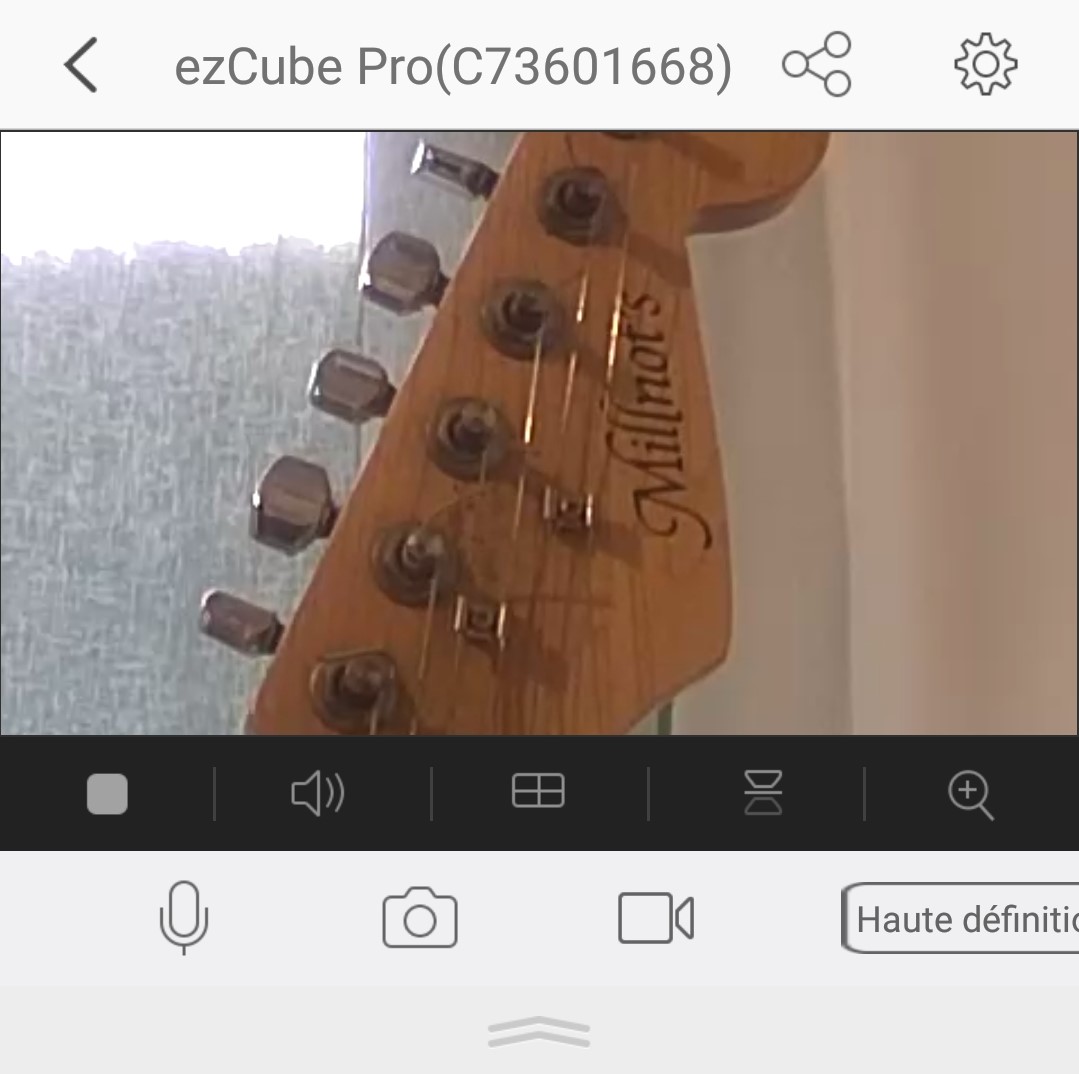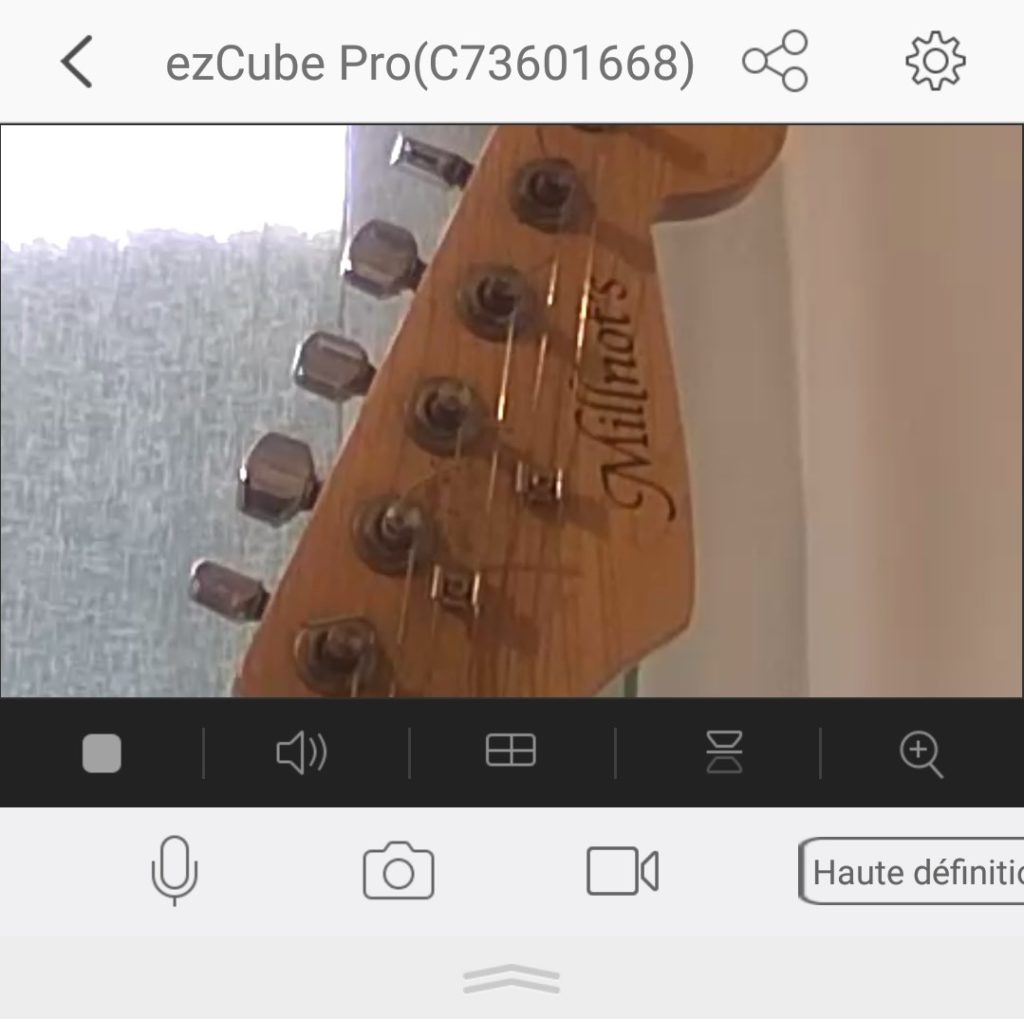 EZVIZ ezCube Pro / C2C (Mini O): installation via the Ezviz application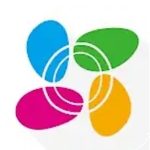 La EZVIZ ezCube Pro C2C will be installed and controlled thanks to the Ezviz proprietary application running under Android et iOS. Pairing is always so simple and fast with this well-made application.
Here is the operating mode simplified in pictures, for those who have not read the first test. You must create an account either via Facebook or Google +, or by creating your identifiers from scratch. In this case, either via email or phone number. You will get a code to enter and then go further and create your account with username and password.

You can also secure your account with your fingerprint ! When it comes to security, here's a good example, right?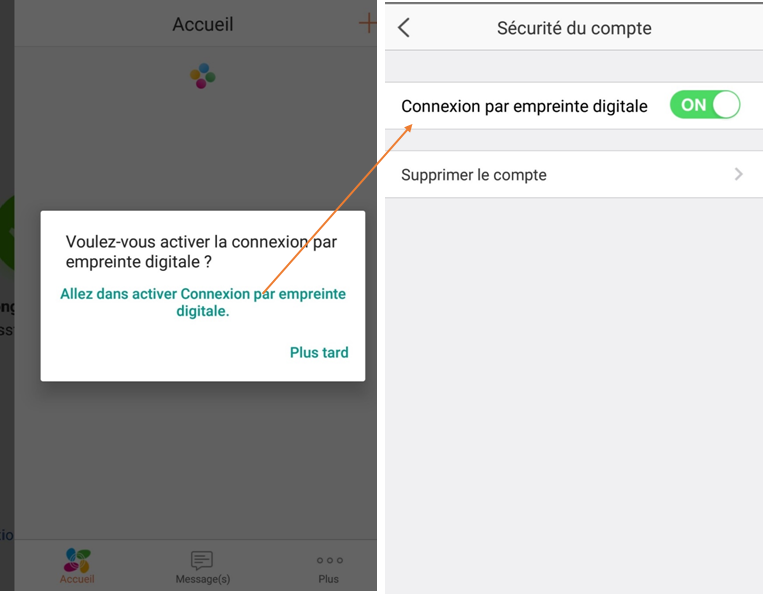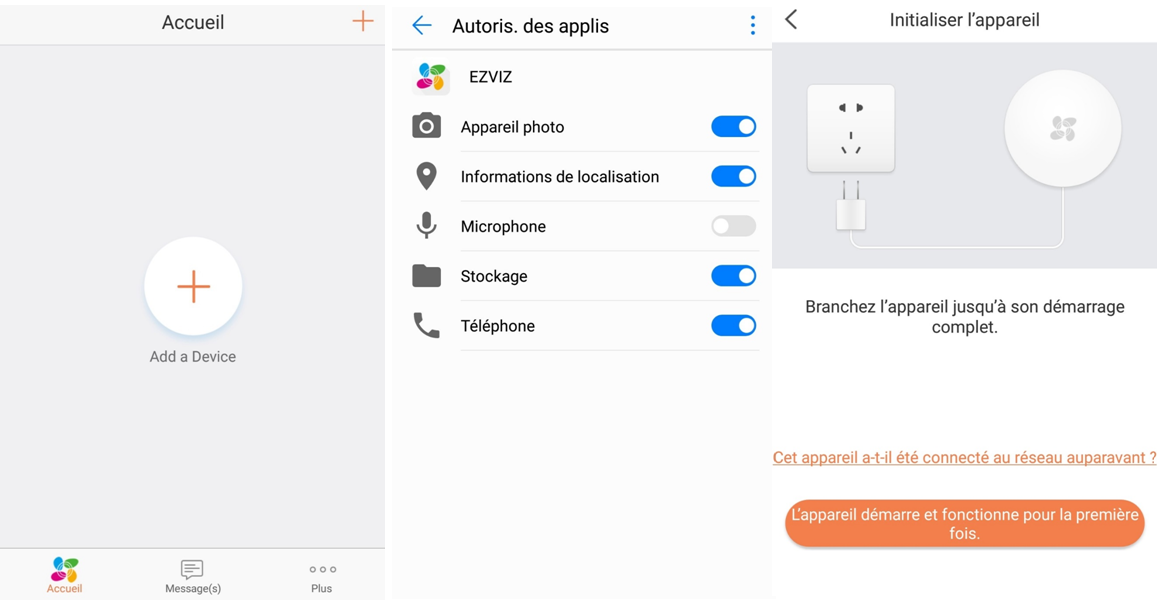 Once this is done, you will have to install the camera. Press the + et authorize access to your camera because you will need to scan the QR-code under the camera. Plug in the camera and once scanned, it is automatically recognized. Also activate your GPS to allow the configuration of your Wi-Fi network (2,4 GHz).


This is it, vyour camera is now connected to your Wi-Fi and it is possible to control it via the application.
Take a look at what securing with a fingerprint does: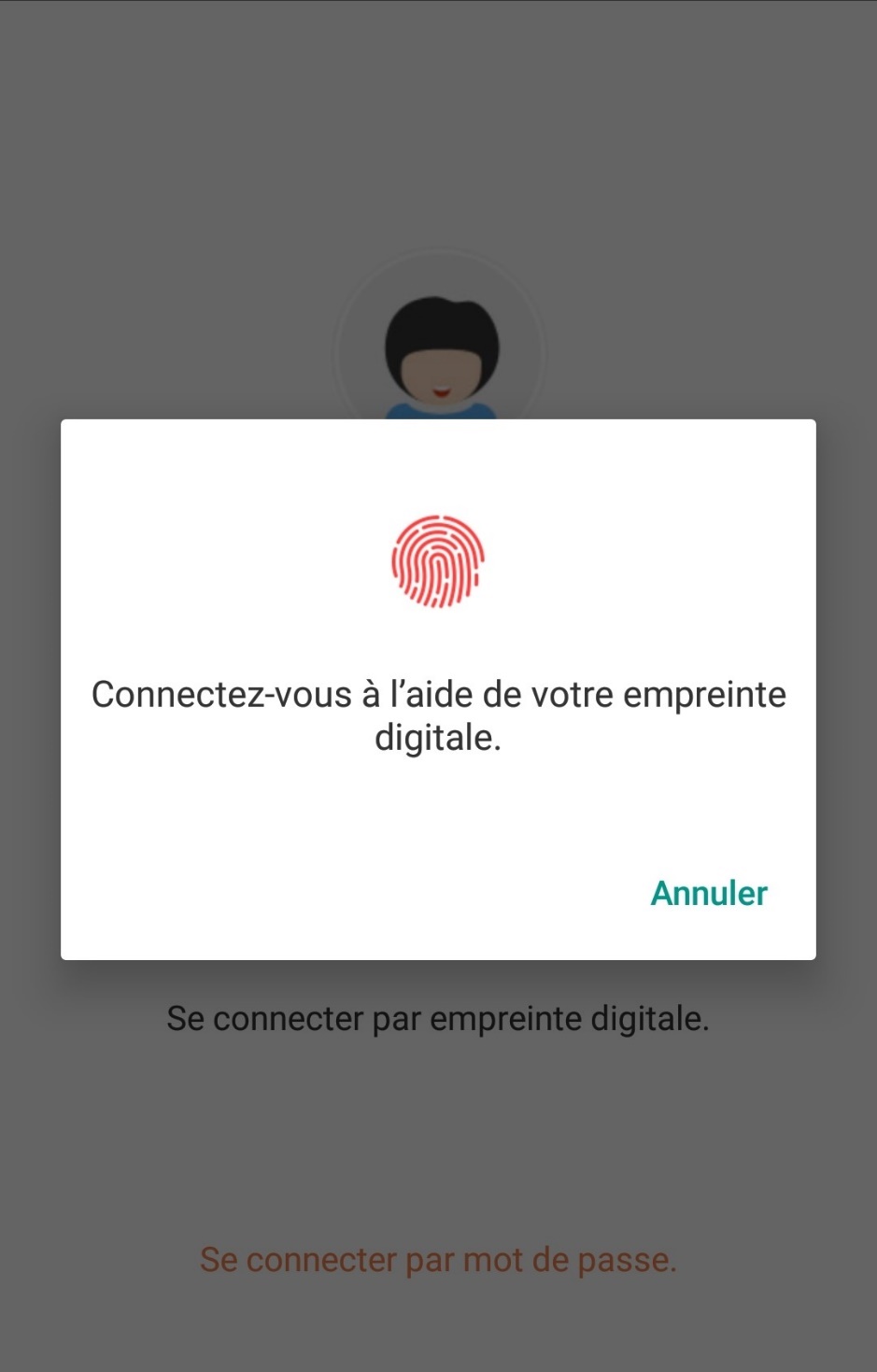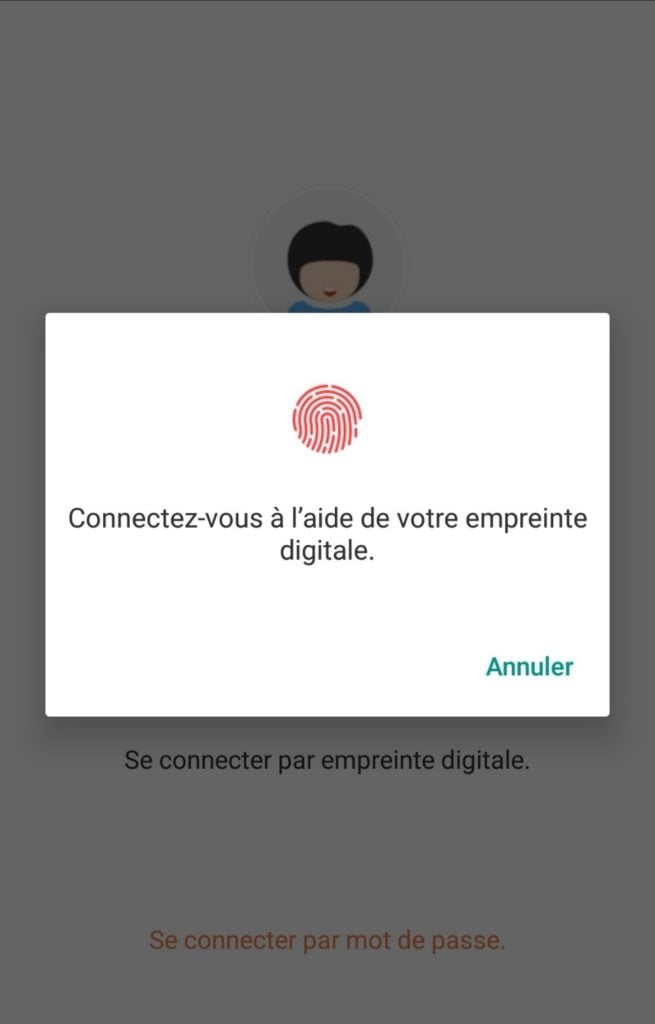 EZVIZ ezCube Pro / C2C (Mini O): Use via the Ezviz app
The main use of the EzCube Pro will be done through the application enough easy to use, complete and intuitive. Here is an overview, with the general view when you are on the main page of your camera (click on the camera view to access it).

You can also have access to other options when you are in camera view mode.


What more can we do by going to camera settings (the small cogwheel at the top right)?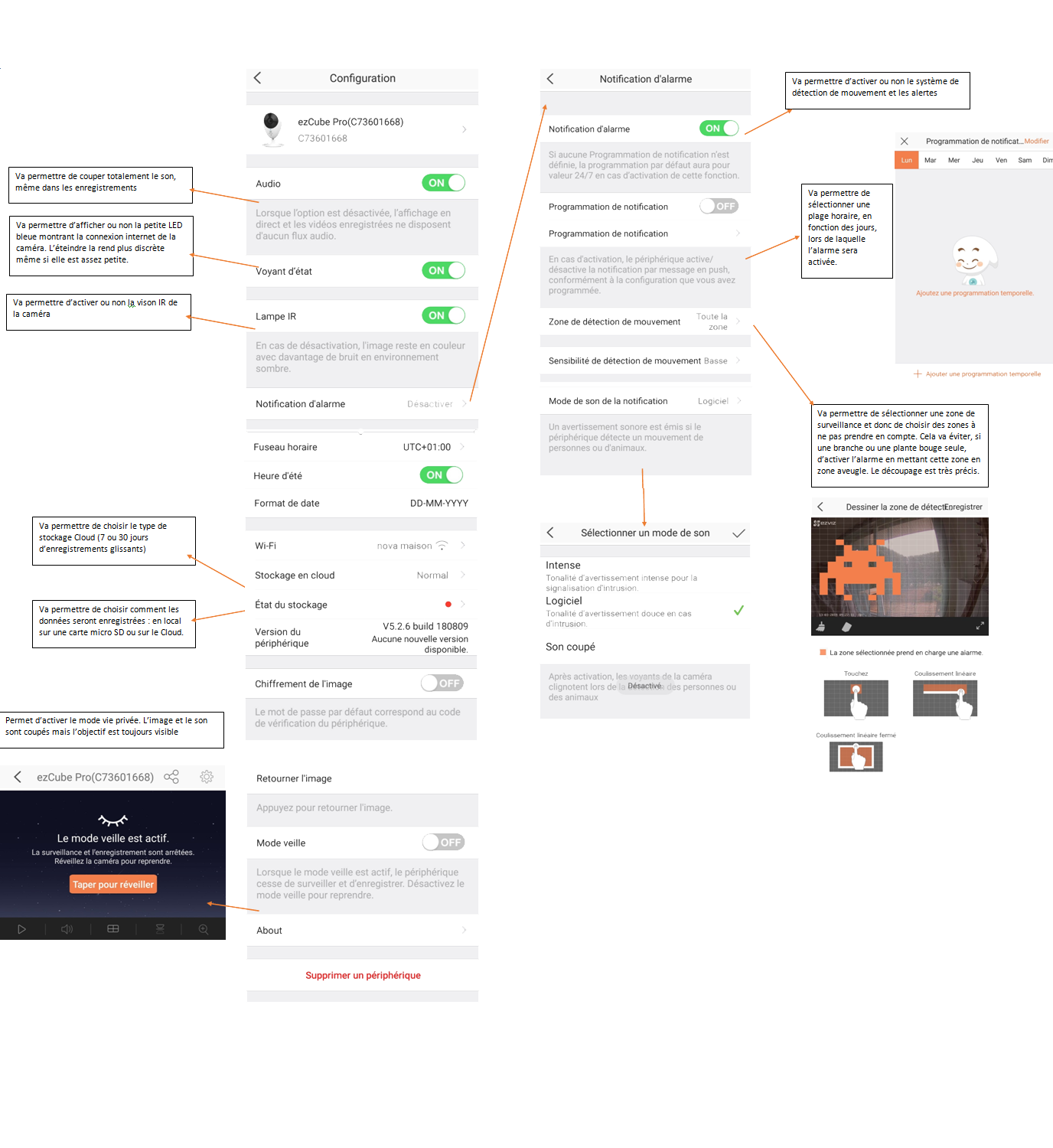 This global view allows you to have an idea of ​​all the possibilities offered by C2C. As for all EZVIZ cameras, the data will be either recorded locally on a map to be placed in the camera either on the Cloud. The cloud has the advantage of making the data fully available even if the camera is stolen or damaged.

There are two subscriptions:
One to € 4,99 / month or € 49,99 / year for 7 days of recording slippery,
The other to € 7,99 / month or € 79,99 / year for 30 days of recording slippery.
Regarding data archiving, EZVIZ plays the security card because the cloud data is hosted in Ireland, on the servers ofAmazon ! In addition to avoiding having personal data roaming around Asia or other sometimes insecure countries, this also allows the application to be more responsive. Indeed, as soon as you ask for the display of the camera, it is really fast.
EZVIZ ezCube Pro / C2C (Mini O): Use with Alexa Ezviz
There exists a EZVIZ skill on the store Alexa France. What can we do with it? Well… What can be done with the other Surveillance Camera Skills… no more and no less.
Let us explain this to you, because for once EZVIZ, Blink and others cannot provide us with what we expect for restrictions and security reasons on the part ofAmazon. So, immediately forget the possibility of activating or deactivating the camera by voice or its integration into the routines ...
Why ? It may sound strange but on reflection, if it was enough to say « Alexa, turn off the camera " to put it offline, what's the point if you come across a zealous burglar? Manufacturers can modify and put an "overlay" on basic skills validated by Amazon, but not much more.
Native, asking, « Alexa, display the camera », you can display your camera in real time on your Echo Spot or to test your new Echo Show 2. The display is quite fast although it will depend heavily on your network. On the other hand, probably because of'Alexa, we noticed that you had to repeat the device name twice to display the video ("which device do you want to display?"). Anyway, the image is of perfect quality.
To do "routines", activate or deactivate the camera remotely, you will have to go through IFTTT. A number ofinteresting applets are offered by EZVIZ on IFTTT, Compatible Alexa. As for example the possibility of receiving an SMS in case of detection or more simplyarm and disarm the system when you are in the immediate vicinity of your home (uses the geolocation of your smartphone), but also create scenarios with your IFTTT compatible bulbs. On the other hand, expect a little lag between the request and the completion of the action. Classic with IFTTT.
Pairing with Alexa is done very quickly, like any other connected device. Activate the skill, enter your EZVIZ identifiers and let Alexa search the camera.

Easy no? Ah? It does not work ? It's normal, it is necessary to deactivate the encryption of the image in the parameters (look above on the parameter tree). A code will be sent to you by SMS in order to perform this deactivation (security requires).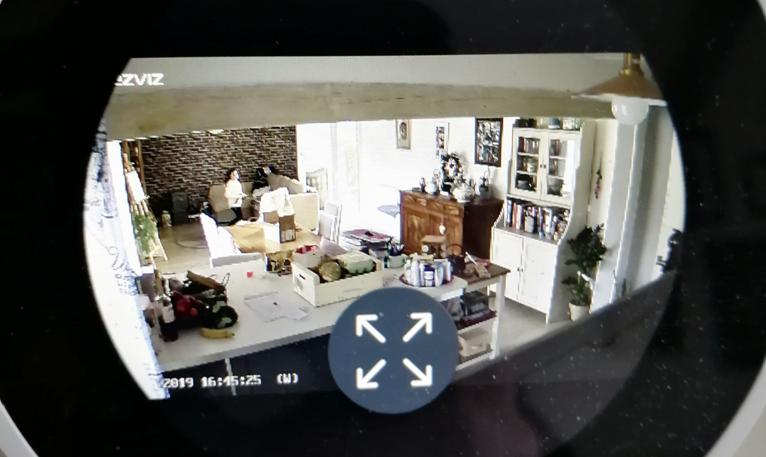 So to finish, this ezCube Pro / C2C camera (Mino O), a good choice ? Well frankly… Yes!
It is an excellent indoor surveillance camera having everything of a high-end camera: compact, 1080 Full HD with exceptional image and video quality in daylight or in IR, easy to install, digital zoom 8x, two-way audio, a motion detector that can be activated permanently or according to a schedule, a detection zone that can be chosen to avoid unwanted detections, alarm notifications that are made in push on the phone, the sound of the alarm can be emitted from the camera more or less loud or even cut off, a standby mode to avoid constantly filming (but the lenses are always visible unlike the C6C, worried people of their privacy will hide in front…).
If you compare with cameras in the same price range, you will not have the same image quality, the choice of the detection zone, the depth of field in IR or the 8x zoom ...
What it lacks to make it a perfect camera would be motion tracking, physically inactive lens and facial recognition. But the first two options are available on the C6C, a little more imposing, it is true. And let's not forget that we are talking about a fixed and compact camera, so it is not possible to have everything… Its lack of interaction with Alexa, although not being attributable to him, remains his weak point ...
EZVIZ ezCube Pro / C2C (Mini O)
From 49 € (recommended price)
Most
Very easy to install
Ability to watch live on your Echo devices
The fixing system
Image quality in daylight and night
The price for the services offered
The lessers
Obligation to use IFTTT with Alexa at present
No integration into routines Alexa