Ecovacs, this name is familiar to you if you are one of our loyal readers. It must be said that we often tell you about this manufacturer of robot vacuum cleaners so much its models always surprise us by their quality of conception and assembly. After the test of the attractive Deebot Ozmo 900, Ecovacs announced several new features during the IFA, among the new series Deebot 500, but especially the Deebot Ozmo 920 and Ozmo 950 that we were telling you about a few weeks ago. It didn't take much to arouse our curiosity, especially since word of mouth suggests that these are quite simply the best robot vacuum cleaners on the market. Today we are therefore going to verify this assertion, which is at the very least promising, with you and push the Deebot Ozmo 920 robot vacuum and washer in its entrenchments.
476,99€
In stock
Refurbished from 1
August 13, 2022 11:51 a.m.
Deebot Ozmo 920: Ecovacs sets the bar very high
Unboxing and presentation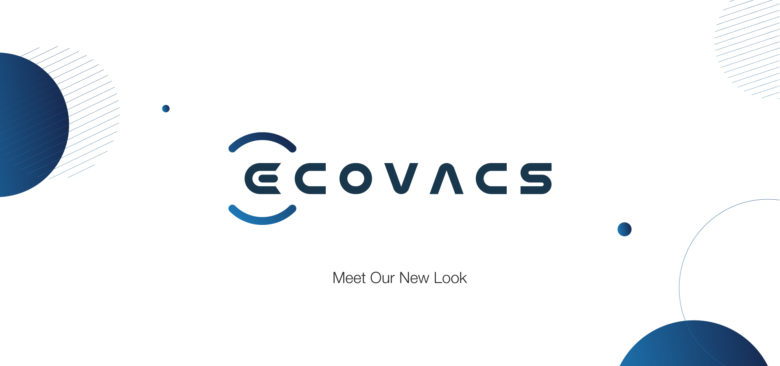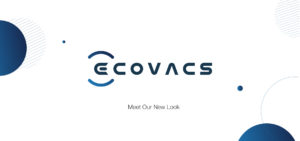 As always at Ecovacs, the robots arrive super well protected. It must be said that these little technological gems deserve it! Once the shipping box has been opened, we find a second box in which there is another package that contains our robot. Ecovacs protects its jewels like Russian dolls. We will show you the photos of the first two, which are only used for protection, and will rather focus on the one that contains the famous Deebot Ozmo 920 robot vacuum.
To our surprise, the final packaging is much more compact than that of its predecessors, and with a handle which allows it to be easily transported. Its design is as neat as ever, the product marketing well thought out, all of this exudes quality and makes you want to go further.
On the front, we find the essential visual of the product highlighted by a selective varnish, accompanied by the brand logo, the product reference, a pictogram that informs us that this robot is equipped like its predecessor with the No worry Smart Navi ™ 3.0, but that he was also assigned a RedDot Design Award 2019.
What are aquò? It's a coveted international award which rewards product and communication designs. For communicators, marketers and designers, it is the equivalent of a Palme d'Or, a trophy that rewards the quality of the work accomplished in terms of marketing and product design.
The other sides show the main characteristics of the product: technologies Smart Navi ™ 3.0 et Ozmo ™, high mobility performance (lower with its 93 mm high and able to cross up to 2 cm, which we will obviously check). We also find the logos Google Assistant and especially, Amazon Alexa, since she is our favorite voice assistant.
Although very successful, let's not dwell any longer on the external appearance of this packaging and rather discover what it contains, and in particular the famous award-winning robot vacuum for its design ...
And there is the wow effect! The Alexians
And there is the wow effect! Clearly, Ecovacs did not steal its RedDot Award, the Deebot Ozmo 920 is simply sublime in its black and sparkling dress. If the Deebot Ozmo 900 had already seduced us, the Chinese company has this time raised the bar even higher in terms of design by delivering a perfect copy in the matter. Competitors will find it difficult to do better!
More compact, the new packaging protects the robot even better than before thanks to composite foam plates. The manufacturer of robot vacuum cleaners does not lose its good habits and provides us with its device in a real showcase that exudes strength and quality. It may seem a little pointless to some, but at Les Alexiens we greatly appreciate the attention to detail. The perceived quality is indeed essential when you spend several hundred euros, and at Ecovacs, nothing is left to chance, even the accessories are perfectly protected and presented in a box that you will probably keep.
What exactly does this box of accessories contain? Lots of things! You will find a start guide quick illustrated, a instructions for use, for an certificate of conformity That direct suction mouth (ideal if you have pets), a replacement HEPA filter, two side brushes additional, a set of 5 disposable microfibers (much better quality than the competition, by the way ...) and two mops in washable microfiber. In short, consumables for a whole year of use is more than appreciable!
But back to our breathing machine and finally get it out of its box.
Round, like most of its congeners, the new Ozmo has become more compact compared to its predecessors. Its diameter is now 33 cm for a height of only 9.3 cm - laser rangefinder included - is 0.9 cm shorter than the Ozmo 900, which allows it to pass under much more furniture. It is also on the height of the range finder that the Ecovacs engineers seem to have worked to reduce the size of their new star robot by a handful of precious millimeters. We will see later that in use, this is an undeniable plus. Just like its significant weight, since it weighs 4.5 kg, which augurs well for good results during the passage of the mop. Indeed, as we said in previous tests, being heavy is clearly an advantage for a vacuum robot.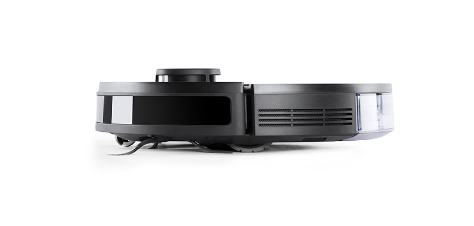 Like any high-end device, the Deebot Ozmo 920 is equipped with a laser rangefinder, which certainly saves it a few centimeters but is invaluable on a daily basis. Also called Lidar, this element is essential for precise navigation, since it allows it to map very precisely the environment in which it operates. If some brands, like iRobot, still rely on cameras, they are clearly not as effective and most of the time exclude navigation in the dark.
The robot is obviously equipped with a front bumper covered in tone-on-tone rubber with a large window, also black, concealing the many sensors allowing it to avoid obstacles and other shocks, but also to carry out the final approach to its loading base.
The sensors, the Deebot Ozmo 920 Moreover, it is not lacking, since it is strewn with them on its lower periphery. These are sensors capable of preventing blockages, of preventing it from falling, of identifying the type of surface on which it operates (rugs / carpets or hard ground), but also of adapting the height of its wheels to overcome obstacles up to two centimeters.
Wheels that logically present a particularly large travel and are able to rise from 4 cm, which is far from common. The Deebot should therefore not encounter any difficulty on rugs, even the thickest. Their handling also makes it possible to measure the assembly quality of the robot: no play or noise of the springs is detected. Ecovacs stands out once again for the care taken in the manufacture of its devices, the parts of the Deebot Ozmo 920 being clearly much more qualitative and durable than those of a Roborock S6 for example. Hopefully this will also be felt in use!
Ecovacs stands out once again for the care taken in the manufacture of its devices The Alexians
We obviously find the traditional omnidirectional wheel which allows the robot to move 360 ​​°, as well as two pins for recharging.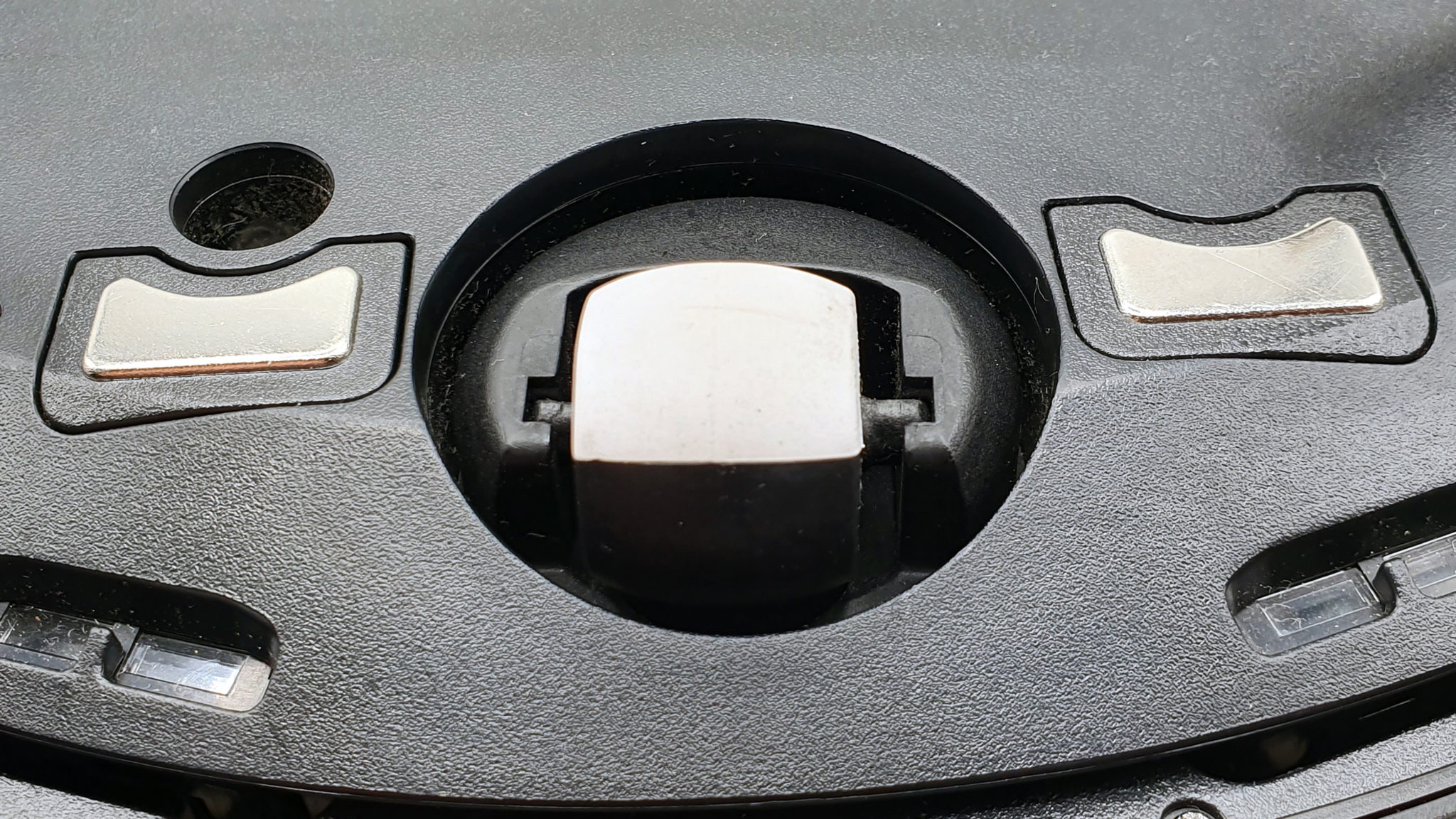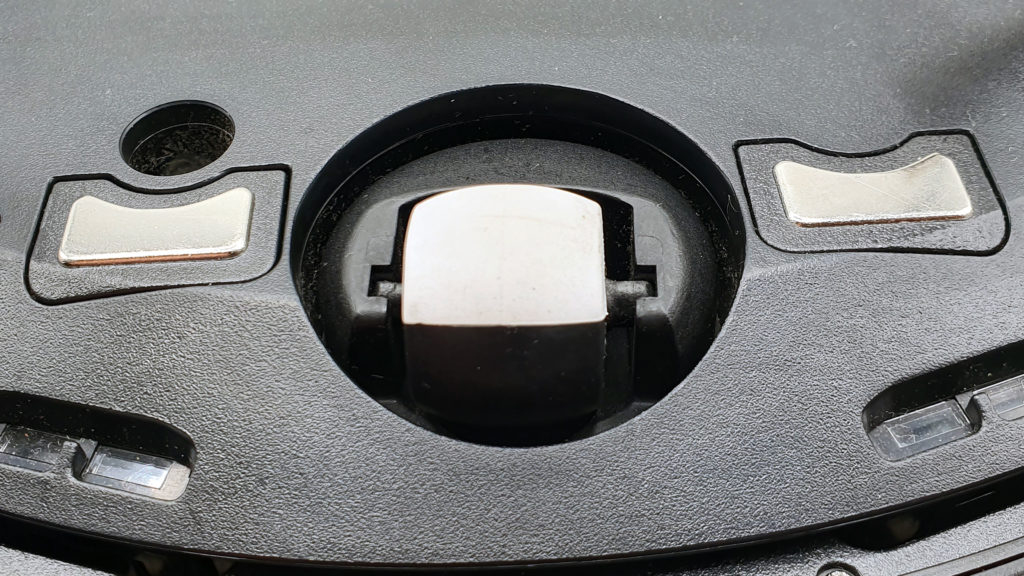 Concerning the brushes, they are of two types: two lateral and one central.
The side brushes present des semi-rigid bristles and a curvature allowing them to maximize their contact with the ground. In use, you will see, this design already present on the brand's previous models is very effective.
If the side brushes are equivalent to previous models, the central brush has changed significantly, now alternating soft bristles in two different sizes with good density and long rubber strips cut into three parts so as not to be hampered by the grid preventing the obstruction of the suction mouth by cables or other objects lying around. This is something that was a bit lacking in the previous generation, we are happy to see this improvement.
Besides, beyond the brush, that's all the suction mouth which has been optimized on the new Ozmo 920 and 950. Of a 18 cm length for 7 cm wide, it has a large travel which allows it to always be as close to the ground as possible and that the manufacturer describes as floating. We find a rubber strip intended to scrape the ground, as well as a new series of much longer slats which will prevent the robot from leaving part of its collection on the way.
A lot of work has been done on this totally unique floating brush. Ecovacs is, to our knowledge in any case, the only robot manufacturer to offer a suction mouth of this type. You will also notice four mini brushes on either side of the push buttons allowing the opening of the system. What are they for? Quite simply to prevent the hard plastic part from coming into direct contact with the ground because the floating brush of the new Deebot Ozmo sticks closer to the ground… And we can assure you that it gets along, we'll talk about it later.
A technology that seems more than promising and which probably partly explains the 20% additional suction promised by Ecovas compared to its previous generation. The interior of the suction mouth has also been redesigned, which is all the more interesting since we already considered the previous one as the best!
For pet owners or for vacuuming areas containing large debris that may clog the brush, Ecovacs also delivers a direct suction mouth which will come in place of the brush, as on its ozmo 900 or Conga 3690 Absolute by Cecotec. There are rubber strips all around, as well as four small pads to protect your floors, the Deebot Ozmo 920 lowering everything as much as possible to maximize its efficiency.
Well, it's all well and good to vacuum, but you also have to store all that! Like any robot vacuum cleaner, the Deebot Ozmo 920 obviously has a dust bin located under its hood.
Capable of containing up to 430 mL debris of all kinds, the dust bin is reminiscent of previous models, although some modifications have been made to it. The format as well as the opening push button are a little different, but Ecovacs has especially improved the plastic non-return tab, which is now heavier and actually prevents dirt from coming out. A very good point.
We find, as always, a washable HEPA filter (a second replacement is also provided). The latter filters fine particles and is particularly important given the suction gain of the Ozmo 920 compared to the previous generation.
Now that we have made the tour of the elements dedicated to the suction, seeing what returns from the washing part. Indeed, like all devices from the Ozmo range from Ecovacs (name which moreover very probably refers to osmosis, a well-known chemical phenomenon of diffusion of matter), the Deebot Ozmo 920 is a 2 in 1 robot vacuum capable of washing the floor.
To do this, it is obviously equipped with a water tank. Of a 240 mL capacity, like that ofozmo 900 but much more important than that of a Roborock S6 for example, it has two holes for attaching a cleaning plate which will automatically switch it to washing mode.
You will also notice that in addition to the classic mops, Ecovacs has this time added a set of five disposable microfibers ideal for, for example, polishing a vitrified parquet. An excellent idea, especially since they are sometimes even more effective than traditional mops!
Finally, the Deebot Ozmo 920 obviously comes with a charging station. Small in size compared to that Roborock S6, it contains food unlike the Conga 3690 Absolute and has a cover to store the power cable and to use only the necessary length. It's practical and much more aesthetic, moreover even the Deebot should appreciate as the wires lying around are the sworn enemies of robot vacuum cleaners.
So much for the owner's turn, but what is this Deebot Ozmo 920? This is what we will see after our traditional as well as essential review of technical characteristics from the manufacturer.
Information
Brand:
Ecovacs Robotics
Model:
Deebot Ozmo 920 - DX5G
Drums :
2600mAh Li-Ion
Aspiration:
2400 Pa
Dimension:
diameter 33 cm, height 9.3 cm
Weight:
4.5 kg
Autonomy:
110 minutes
Loading time :
4 hours
Remote control:
app and voice control
Charging station :
dock type with cable cover
Dust container:
430ml
Water reservoir :
240ml
Connectivity:
Wi-Fi IEEE802.11 b / g / n 2.4 GHz
Accessories :
HEPA filters x2, brushes x4, direct suction inlet x 1, tank x 1, mops x2, microfibers x5, washing plate x1,
Other:
Cleaning tool x1, quick start guide and user manual

Ecovacs Home: a well-designed application
Installation
Before making a Deebot Ozmo 920 performance test, it is obviously necessary to install the robot on the application Ecovacs Home. Available for Android ou iOS, it is essential for setting up the device, mapping your home, programming cleaning sequences, etc. And much more!
To install the robot vacuum cleaner, you have two options: choose the device by selecting its model or scan its QR Code. You will then need to connect it to your Home Wi-Fi IEEE 802.11 b / g / n on the 2.4 GHz band. Once the SSID and password entered, the device connects to the Internet very quickly.
This done, we discover an application just as neat as the device that we just unpacked. The welcome screen asks us to identify ourselves, but we are going to register first, it's still better. After entering our e-mail address, we must logically choose a password. Classic. Once this operation has been carried out, we are faced with a card telling us that we have no robot and inviting us to install one. At the same time, the application is of little use without breathing machine!
We are pleased to find the application Ecovacs Home. Well thought out, it is easy to use and we quickly find the different settings and options available to us.
On the top corner left, we have the possibility to access the information of our Ecovacs account, to choose a photo and a nickname, the username being imposed and associated with our e-mail address. An option allows share device with a loved one.
Top right, we find a small pictogram in the form of a bubble where we can consult the messages coming from the robot, those of sharing of the robot, and the status notifications.
Last but not least, In the center, a card with the visual of Deebot Ozmo 920 finally allows us to access the robot's main settings.
Once on the application, by clicking on the Deebot Ozmo 920, you end up on the main washing options. Ecovacs Robotics made it simple, and we can congratulate them, offering us three main sections: Automatic (the robot will decide alone), custom (allows you to define a zone and to choose between one or two passages), or areas (you can select the parts of your choice, and here also one or two passages).
You have the ability to define virtual limits in the form of barriers or zones. In addition, the new capacities of the Ozmo range also make it possible to define areas not to wash to the mop where the robot will simply suck.
By clicking on the three small dots at the top right, we recommend that you start by activating "advanced mode". It is he who will allow you to use all the settings ... Advanced!
Three suction powers are available: silent, normal and max. We don't draw you a picture.
Four levels of water flow : low, medium, high and very high.
Cleaning cloth reminder : an interesting option that allows you to be alerted, when you want, when you need to change your mop or micro-fiber. Convenient for large areas or if you want to make two passes, cleaning or changing the fabric may be necessary to obtain a better result.
Suction with increased power : when the robot detects a rug or carpet, it exerts increased power on it.
Continuous cleaning : if the robot cannot finish its task in a single sequence, it will finish it after recharging its battery.
Do not disturb : allows you to define a time slot during which the robot will not speak and above all will not perform cleaning alone or resuming cleaning. By default, it is set to 22 p.m. - 8 a.m.
Cleaning program : allows you to program various automatic routines.
Reset the map : allows you to erase the card from the robot's memory.
Multi-surface map: this is one of the major novelties! You can now map multiple floors.
Finally, you will find the application features that we had already discovered on the rest of the range:
Cleaning log: a summary of the different sequences performed by the robot.
Use of accessories: allows you to know the duration of use of consumables and therefore to renew them in due time.
Voice report: to choose whether or not you want your robot to speak and to choose the language (French is available!).
Rename your Deebot: allows you to choose the name of the robot.
Aid : as the name suggests, this is the help topic.
About : allows you to consult a certain amount of information related to the robot (software version, surface unit, serial number, quality of the Wi-Fi link, etc.).
Find Deebot: if you are looking everywhere for your Ozmo 920, you can make it speak to help you in your quest ...
A compatible robot Alexa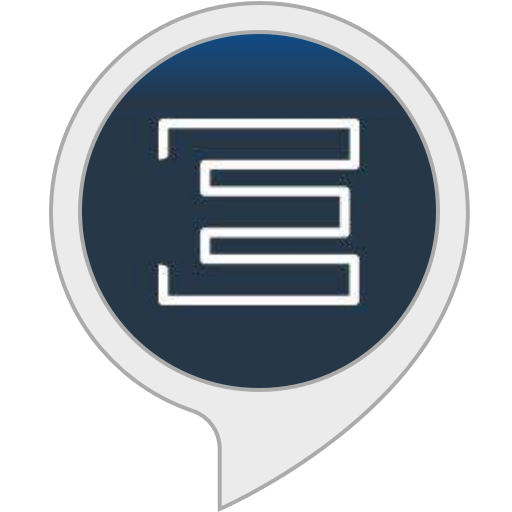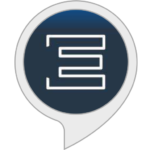 Like all the robots we test, the Deebot Ozmo 920 is compatible with Alexa and skill available on Amazon. Fr. If the skill of the Proscenic 800T had turned out to be somewhat capricious, that of Ecovacs works perfectly. Unfortunately, the robot does not yet offer as many possibilities as the Roborocks, but the main controls are perfectly functional.
Here is the list of possible commands:
« Alexa, ask DEEBOT to start cleaning ", you will understand, allows you to initiate the cleaning process,
« Alexa, ask DEEBOT to stop cleaning » allows to stop this same process,
« Alexa, ask DEEBOT to suspend cleaning " allows you to pause the robot, if you have an important call for example,
« Alexa, ask DEEBOT to resume cleaning ", when your call is finished, will restart the robot,
« Alexa, ask DEEBOT what is it doing? " lets you know what the robot is doing,
« Alexa, ask DEEBOT to return to its base " allows the device to be repatriated to its charging station.
Deebot Ozmo 920: uncompromising aspiration
As you know, at Les Alexiens, we don't test product sheets but devices. The Deebot Ozmo 920 was therefore subjected to more than 21 hours of testing over three weeks, and he cleaned more than 900 m². Suffice to say that we had plenty of time to push him to his limits!
Efficient navigation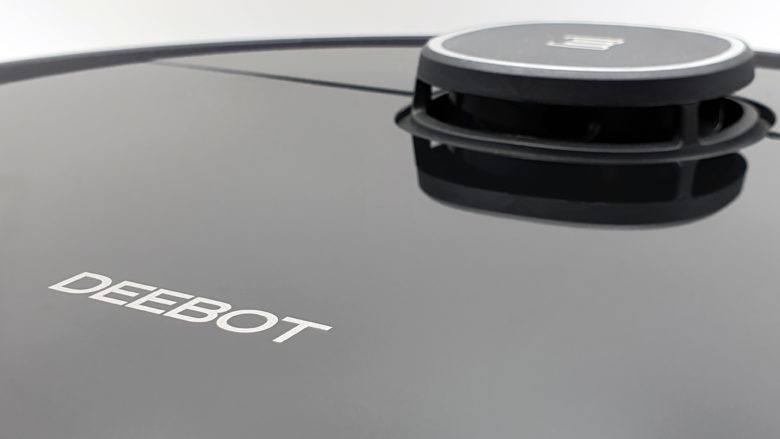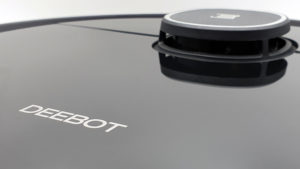 Like its predecessor, the Deebot Ozmo 920 has a Laser rangefinder allowing it to map its environment with great precision. If he does not like closed doors more than that of his competitors, this Lidar or LDS allows him to navigate with precision and get to a specific place or even to find his base without housing the walls like the robots below. range. The Ozmo 920 knows where it's going and you can send it anywhere without worrying about it getting lost.
During our numerous tests, we were able to observe that the robot never forgets any space. It starts by delimiting the room or the zone (it is possible to select several zones), then carries out a systematic cleaning in its width. This is the same very efficient method used by the Ozmo 900.
Like the latter, the new born of Ecovacs is also able to differentiate the nature of the soil on which it evolves, but carpets and rugs are now materialized on the cartography by small hatching and delimited in an extremely precise way. Thus, it exerts a more powerful suction power on carpets and rugs, but above all this robot only mops on hard floors.
Finally, its reduced size finally allows it to go almost anywhere. With 33 cm in diameter and 9.3 cm high, the Deebot Ozmo 920 goes almost everywhere and no longer see himself stopped by slightly low furniture. This is very appreciable because it is also what we expect from a robot: taking care of the least accessible areas and forcing us to get on all fours to clean them. When it comes to mobility, the new Ecovacs robot also excels in obstacle clearance since it really allows you to climb up to 2 cm (a bit more in practice) and this despite a lower ground clearance. Well done Ecovacs!
With 33 cm in diameter and 9.3 cm high, the Deebot Ozmo 920 goes almost everywhere and is no longer stopped by slightly low furniture. The Alexians
However, we have two small regrets to make regarding this navigation.
The first concerns his trips which are not always the most judicious and the shortest. Indeed, the robot seems to use the last route and if it knows how to get around objects without difficulty, it does not adapt its route in real time as a Roborock S6 can do. Well, in practice, this has no effect on how it works, but it is a path for improvement from our point of view. The Alexians are demanding!
The second regret comes from the application part. Indeed, if the Deebot Ozmo 920 performs intelligent mapping, the cutting of the parts sometimes leaves something to be desired as with its competitors, but it is not possible to edit these areas. It's a shame, but it is very likely that this very useful feature will be provided during updates.
This is the whole point of robots coming directly from manufacturers like Ecovacs Robotics who have their own factories and design their robots from A to Z. The Alexians
Nothing very annoying, especially since Ecovacs robots always evolve significantly and positively over time, as we have seen on the Ozmo 900. A follow-up that we appreciate and which is far from being the norm in the industry, a large number of robots knowing no "Update" during their lifetime. We think in particular of Viomi, who is regularly criticized for dropping its products ...
This is the whole point of robots coming directly from manufacturers like Ecovacs Robotics who have their own factories and design their robots from A to Z, but also those of a large number of major brands (Hoover, Philips, Panasonic…), the company being historically one of the largest manufacturers of vacuum cleaners in OEM / ODM. If the older ones trust him, there is a reason, right?
Powerful but very quiet suction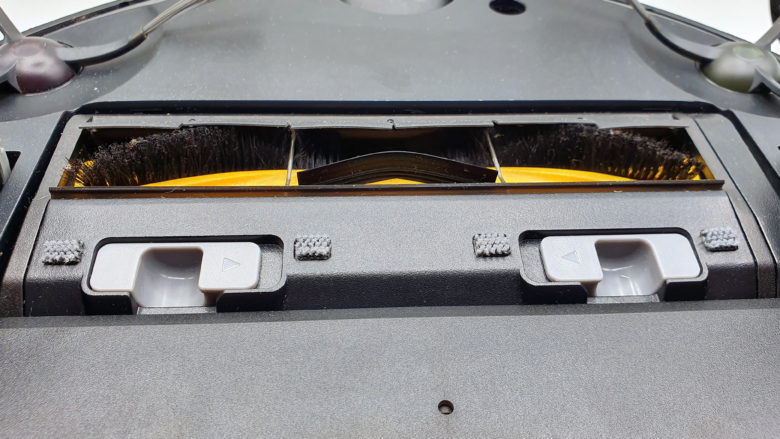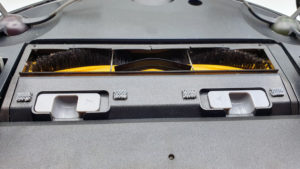 As we noted during our unboxing, the floating brush of the Deebot Ozmo 920 has been greatly improved. Ecovacs says it has increased its power by 20% and it must be recognized that this is felt as soon as the device is switched on. With 24 CFM and around 2400 Pa, it is on paper and in practice one of the most efficient robots on the market. Better than the Conga 3690 with its 2700 Pa? Yes, it is quite possible, because its floating brush allows it to be less wasteful and, in the end, more efficient. At start-up, it almost looks like a plane taking off! The turbine gradually increases in power then the robot takes off. Finally, rest assured, it is not as noisy for all that and even rather quiet ...
Our measurements indeed indicate more or less 54 dB (A) in silent mode (intended for mopping with minimal suction), approximately 61 dB (A) in normal mode et 69 dB (A) in max mode. Note that these measurements are taken very close together and that, in fact, it seems much quieter. It's even the quietest robot vacuum in our selection. We do not know if Ecovacs has particularly worked on this point, but this seems to be linked to the proximity of its suction mouth to the ground. On rugs and carpets, this is particularly obvious and, it must be admitted, very pleasant on a daily basis.
In short, the Deebot Ozmo 920 has one of the best aspirations on the market. In the absence of manufacturer data, we conclude that it is around 2400 Pa (20% more than the previous Ozmo) and this is really felt. This robot vacuum is truly one of the best in the industry. You just have to open your dust container to see it where you remove very compact blocks full of very small particles which, although light, are those left by other less powerful vacuum cleaners because they are deeply encrusted on our carpets. If it excels in aspiration, it remains to be seen whether the new Ecovacs opus will also make our floors shine ...
More efficient and precise washing
One of the great novelties brought to this new Ozmo generation is undoubtedly the improvement of the soil type detection and the refusal of the Ozmo 920/950 to pass through rugs and carpets during a washing sequence. A well-felt innovation that avoids unfortunate results. It is indeed the first robot capable of doing that that we meet and it is frankly more than appreciable. Especially since he really shows extreme precision in this exercise, washing the area as much as possible and stopping a few millimeters from the mats.
A well-felt innovation that avoids unfortunate results. The Alexians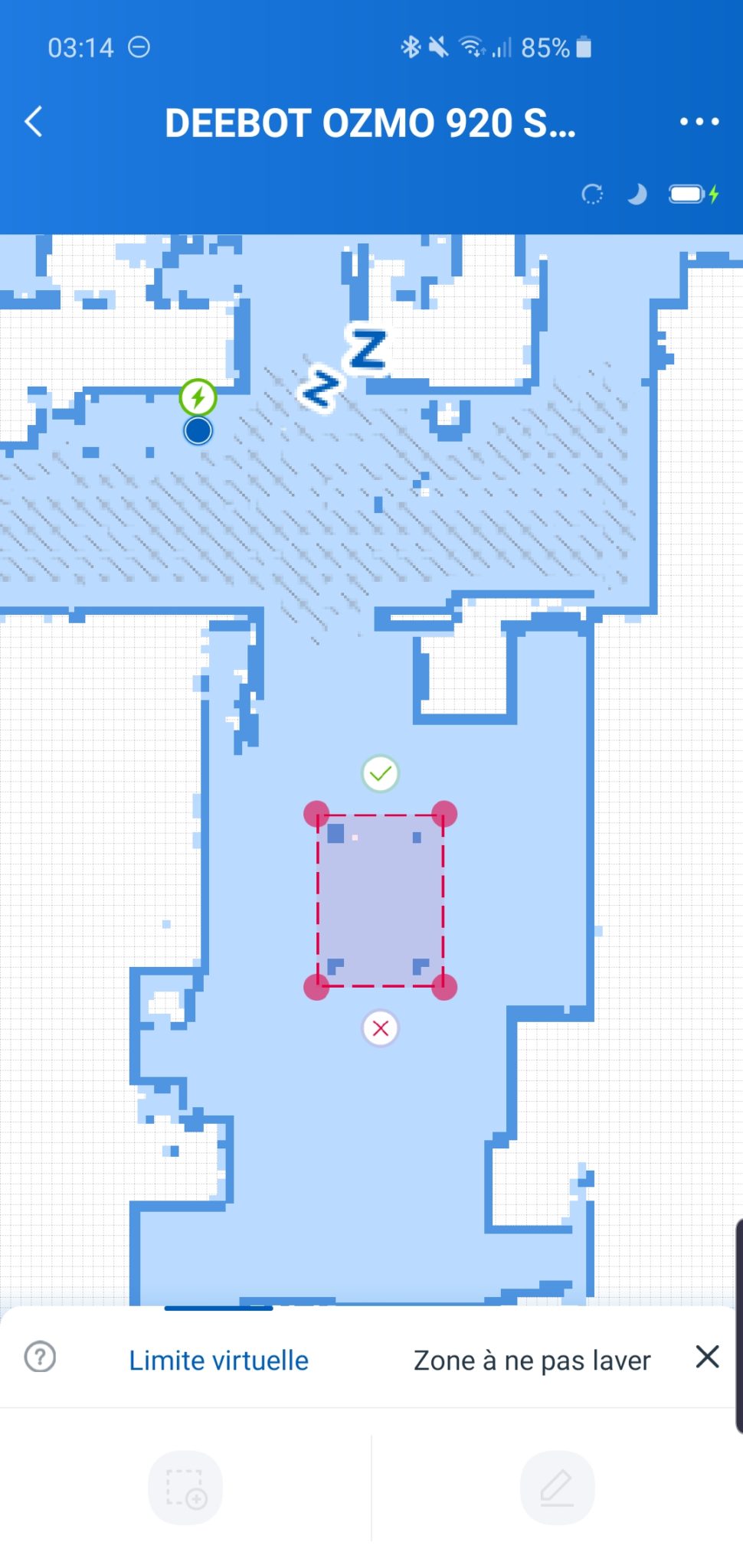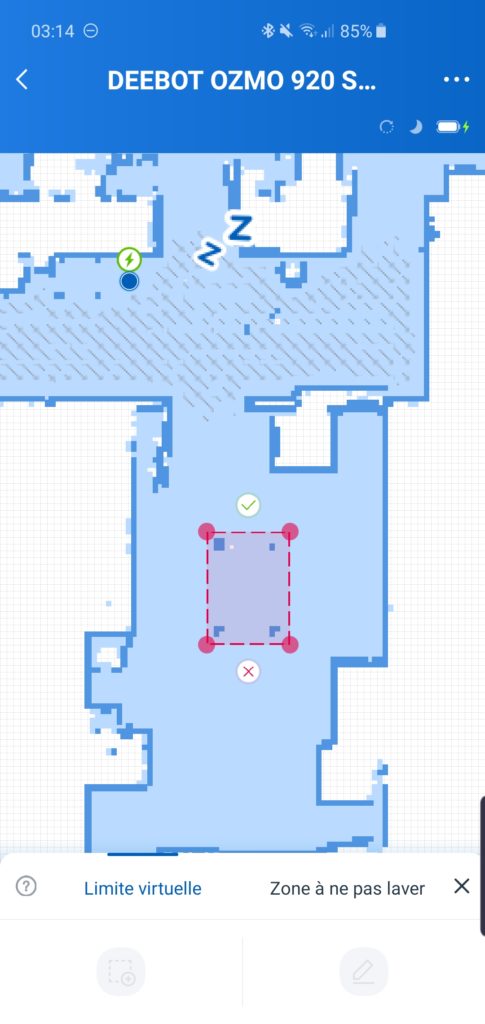 Take the example of a carpet placed on a tiled floor: the Deebot Ozmo 920 will climb it only with its front part and stop precisely at the level of its cleaning plate. The mop is never in contact with the carpet. Same thing on carpets where it will go up to a threshold bar, but never further. He then backs up and repeats the movement throughout. A big strong point !!!
An application novelty accompanies this functionality and allows you to define areas not to wash, different from prohibited zones or virtual limits. This is very well thought out, because while we may wish that the robot does not wash an area with water, that does not mean that it should not clean it with a suction!
Regarding the washing itself, the Deebot Ozmo 920 ensures without shining ... Whatever the brand, it is an observation that we make each time robot vacuum test : the washing of 2 in 1 robots is still rough and does not yet dispense with a good blow of elbow grease.
Presenting four levels of humification of its mop (low, medium, high and very high), we always left it on "very high". We regret that it does not diffuse more water, especially for tiles, the flow being moreover sufficient on the other surfaces. It's a shame because, unlike a Roborock S6, it has a tank with a comfortable capacity and could therefore afford it. We therefore hope that this speed will be improved by updating, which is not impossible, even if it means losing autonomy. Especially since, compared to the previous generation, this new robot approaches the edges better and achieves better cleaning overall.
We were also very pleasantly surprised by the effectiveness of disposable microfibers. Beautifully crafted, unlike those of Roborock, these are even more effective than the traditional mops. On certain coverings, such as parquet and tiles, the result is convincing and the floor more sparkling. These new accessories are therefore not anecdotal.
476,99€
In stock
Refurbished from 1
August 13, 2022 11:51 a.m.
In conclusion, what to think of this device? Well, we're not going to go four ways:

the Deebot Ozmo 920 is for us one of the best robot vacuum cleaners on the market

. By far the first in several aspects such as power or design, only its speed of navigation and its autonomy prevent us from really designating it as the best at the moment. A few app improvements could make it even better in our opinion, but we're definitely a little picky. Overall, this robot is really excellent in almost all aspects and more than appreciable efficiency. With this new opus, Ecovacs therefore confirms its leading position in the sector and offers us a robot that is as attractive as it is efficient. Marketed at a price of 499 € excluding promotion, the Ozmo 920 is undoubtedly a wise choice for the most demanding users which comes to undermine the superiority of the Roborock S6. We are already looking forward to future iterations of the brand.
ECOVACS DEEBOT OZMO 920 - Robot vacuum cleaner 2 in 1
About 499 €
Most
Really very successful design (our favorite!)
Powerful and efficient suction
Recognizes floors, applies adequate suction to them and avoids rugs / carpets
Very quiet robot (the most discreet of our selection!)
Excellent value
The lessers
Lacks a little autonomy (opt for the Ozmo 950 for supermarkets)
Perfectible washing (but this is the case with all 2 in 1 robots)
No remote control, even an application, it's a shame ...