Until a few months ago, it was rather difficult to find affordable connected power strips. The solution then was to place a connected socket upstream of a traditional power strip, except that you couldn't control each outlet independently. Fortunately, since the arrival ofAlexa in our regions, the situation has changed and the choice is now much wider, as you can see on Amazon for example. After the very conclusive test of the Meross MSS425E, today we present you another brand and a new model: the Elelight SWB2 connected power strip.
Not available
August 15, 2022 12:51 a.m.
EleLight SWB2: a connected power strip
Presented in a pretty unbranded cardboard box, this EleLight power strip is probably a white label, but regardless, so many connected devices today. Its presentation is neat and its weight substantial, which gives us hope for a quality product.
On the one hand, the packaging shows its compatibility with iOS, Android and Alexa, and on the other a precise technical sheet of which here is the essential:
Wi-Fi: 2.4GHz b / g / n (WPA-PSK / WPA2-PSK
Voltage: AC100-240V 50 / 60Hz
Amperage: 13A
La Elelight power strip QUOTE 291 mm x 59 mm x 42 mm and consists of rather qualitative white ABS + PC plastic. It has two small anti-slip pads, which allows it to stay in place and its thick power cable measures 138 cm, which can be very practical if you want to place it high, on a desk for example. Its plug is E / F type and will therefore be compatible with our French earth sockets. That's excellent news.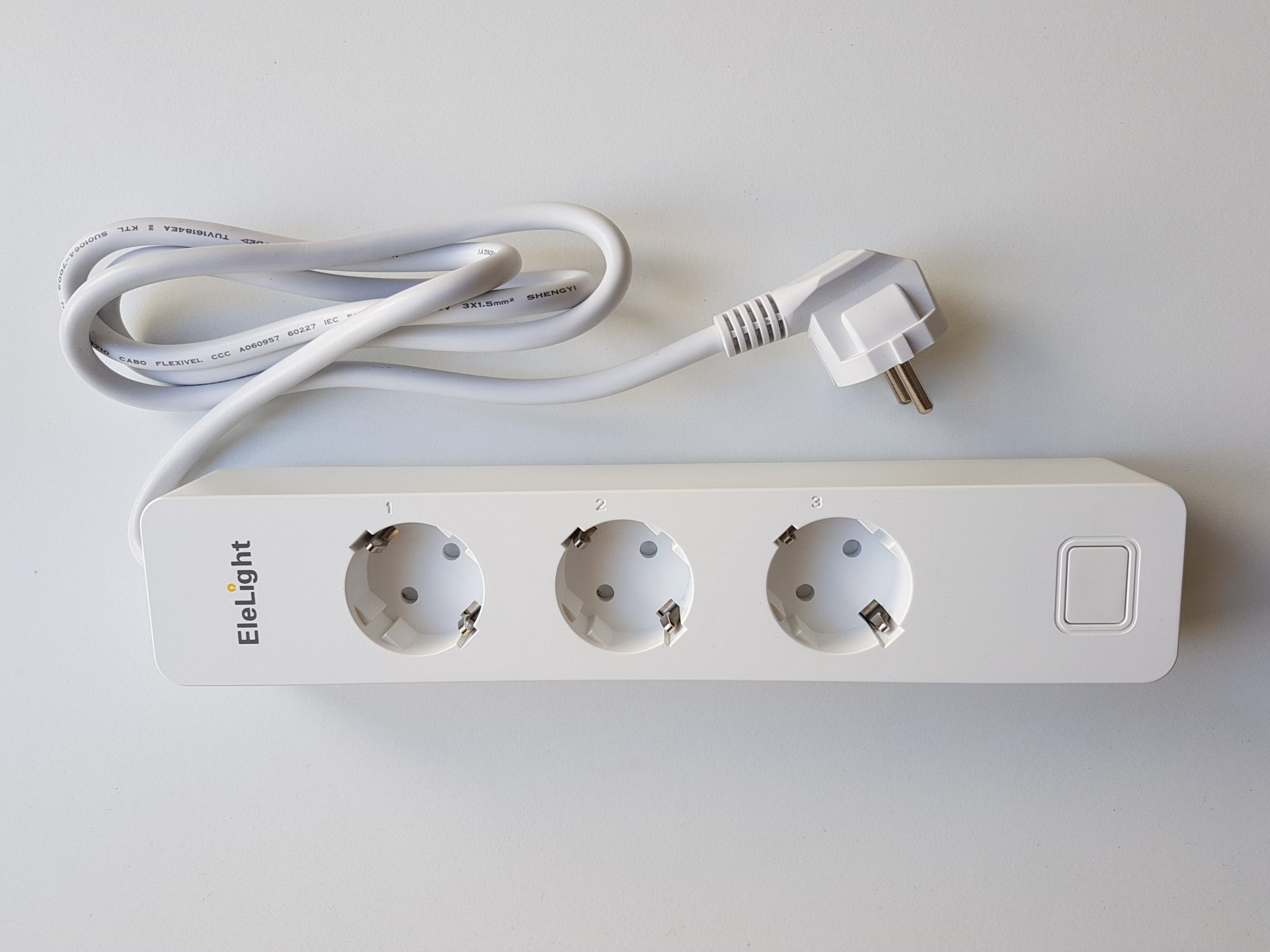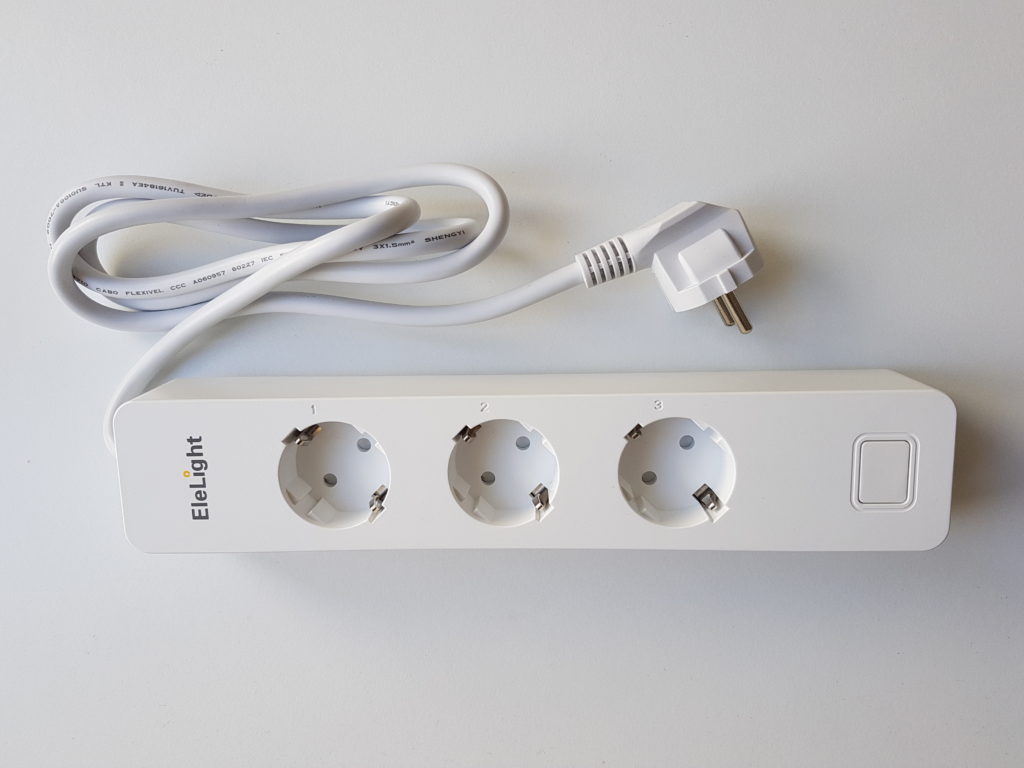 But let's come to the part that interests us the most: the upper face. It has a fairly large white power button and three type F sockets or Schutz-Kontakt intelligently numbered 1/2/3. It also has two USB sockets placed on the edge in 5V / 2A. Convenient to charge your tablets and smartphones ... Each socket has its own blue LED to let you know when it is switched on, but these are cleverly hidden under the case which makes them particularly discreet. The only visible one is on the edge for the USB sockets.
Multiprise EleLight: voice control with Smart Life and Alexa
The installation is done without the slightest problem via the famous application Smart Life. If you have never used this application and its skill before Alexa, it will take longer to enter your Wi-Fi credentials for the first time. Otherwise, installation via the application will take you less than 5 minutes. Once this is done, detection by Alexa is almost instantaneous!
Now that we have installed this EleLight power strip and that'Alexa detected it, let's take a closer look at the possibilities available to us. Well, you are probably going to be surprised, but you can start by turning it off and turning it on by voice! Amazing, isn't it?
More seriously, you can obviously control each of the sockets, as well as the USB block (the two sockets are not differentiated). Named by default Switch 1/2/3/4, you can choose the name that suits you best and give another to the power strip in order to turn it on or off completely. Suffice to say that it is much more practical than a multiple socket connected to a simple connected socket. In addition, you can program timers. A function that is very useful for stopping the power supply of a device after charging, when you sleep soundly at night for example.
We can regret the lack of control of power consumption, or even surge protection, but it would probably also have been more expensive if it were provided with these features!
Not available
August 15, 2022 12:51 a.m.
There you have it, you now know everything about this compatible Elelight SWB2 connected power strip Alexa that we can only advise you given its rather reasonable price and its perfect functioning with Smart Life and Alexa.
EleLight SWB2 Wi-Fi Smart Power strip
35.99€
Most
Very simple and quick installation
Application Smart High performance life
Very good price / quality ratio
Very discreet LEDs, even at night
The lessers
No measurement of power consumption
No surge protector