Many Alexians are looking for theEcho device perfect, that is to say with the characteristics of the current Echo but without the constraint of food. And this is not the range Amazon which makes it possible to answer them, all the Echo being connected to the sector to function. There are therefore as alternatives external batteries or third-party wireless devices with Alexa embedded.
And it is on this last option that we are committed with the test here. We found you a connected wireless speaker from the brand GGMM, known to sound very good considering the size of their devices. Yes, we know, we are ready for anything for you! Then ? What is this E2 worth, apart from its € 42,99 (33,99 on flash sale)?
Not available
August 12, 2022 23:51 a.m.
32,28€
84,96€
Not available
GGMM E2 Wireless Smart Speaker: sound that doesn't fall flat
Our wireless speaker is presented in a box of enough good quality, compact, white and colorful. There is a visual of the product and the logo Amazon Alexa Enabled, characteristics and cCE, FCC and CCC (Chinese CE) certifications. Very good first impression.
Well wedged in a molded protection, we find the speaker and a micro USB cable. There is also a warranty document, the thank you flyer, a guide to basic questions to ask Alexa and a multilingual notice, including French. It is quite clear and in good Francois.
This speaker is really very successful: compact, flat and pretty to look at. It is true that the design is very pleasant and harmonious. The two speakers are hidden by a metal protection that integrates perfectly into the plastic shell. Under this protection, two LEDs are visible and provide information on the charging and connection of the speaker. The underside is coated with non-slip rubber. On top, 5 buttons and only one on the back.


Finishing level, nothing to complain about: very good plastic, no remains of deburring or non-contiguous part. It is 13 cm wide, 8 high and barely 3 thick for a weight of 246 grams. Really compact therefore. It is given for 10W despite its small size and autonomy of 14 hours in Bluetooth mode, but 5 hours in Wi-Fi. The latter is a little stingy even if sufficient for an evening. The full charge is done in 3 hours, but it is possible to use it by leaving it plugged in permanently.
You can already see the first advantage of this speaker: 2 different connection modes depending on your use: Bluetooth and Wi-Fi. The second advantage is its sound power of 10W, stereo and boosted by various functions such as DSP-Restore to further improve sound quality.
Now, that is theory. Let's get into practice!
GGMM E2: Installation without Skill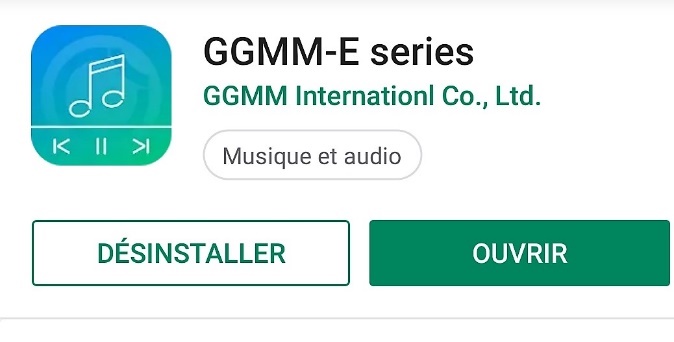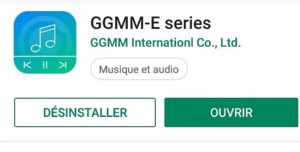 The installation of the E2 will be done in a similar way to that of a connected bulb, or even an Echo Dot. First of all it is necessary to download the GGMM-E Series application on your store. Then, it can be very simple or more complicated if it does not go well… In our case, it was necessary to restart the application 2 or 3 times because the SSID of the WI-Fi did not go up. There is always the possibility of connecting to the device by direct Wi-Fi but again not really easy. Here is the standard installation by Wi-Fi.
At the very beginning, the application will search if you already have a speaker of the registered brand. Then follow the instructions. Yes your SSID is not visible (as in our example), relaunch the application. Of course, you have to be connected to your Wi-Fi to do this, in 2,4 or 5 GHz. For point 2, you need to press the small button behind the speaker, this launches the search and connection to Wi-Fi.
When all goes well, you have to wait a good minute before the E2 is connected to your Wi-Fi. The speaker will announce the progress of the connection as you go, in English. Once logged in, you will be prompted to log into your account Alexa (so Amazon). If you ever cannot connect via Wi-Fi, you can make a direct connection by going to search for the E2 on Wi-Fi networks (GGMM_EX_XXXX) and entering the network key ggmm123456 which is a universal key.
Once your account is identified, you can choose a small name for your GGMM E2 (the name will not be used in the application Alexa, you will have to change it if you wish). A choice of language is then proposed and voila! An update will probably start. Leave it, it takes 3 to 5 minutes.
If you want to useAlexa, you have to press the microphone button each time. The manufacturer emphasizes that this is to preventAlexa "Watch everything". Above all, this makes it possible to prevent having an active speaker permanently and to draw on the battery. This system is well thought out for consumption, but the use of the button is sometimes not very responsive and it becomes tedious with Skills requiring you to make choices (RTL, sensitive affairs, kitchen boy, etc.).

Once connected to the same Wi-Fi as the speaker, and only in this case, you will have access to the parameters: name, password, update… Why a password? Because the speaker, connected to Wi-Fi, can be used as a Wi-Fi relay. Convenient if you put it outside during a party and want to provide a guest network.
wireless Smart Speaker: let the music play!
OK, that's all good, but it doesn't tell us if the sound is good! We come there, calm down, but before that, know that you can, via Wi-Fi, use your favorite streaming services (TuneIn, Spotify, Qobuz…) By entering your associated accounts. On the other hand, even if there is a nice reading mode, no specific modification of the sound is possible.
So, are we talking about sound? Well he's good, very good. Excellent even considering the size of the speaker. There is really nothing to complain about: its clear, stereo at the top and powerful. At full volume, very little saturation despite the size of the device, no crackling, nothing ... Pushed fully, 1 m from the device, we noted 96 dB!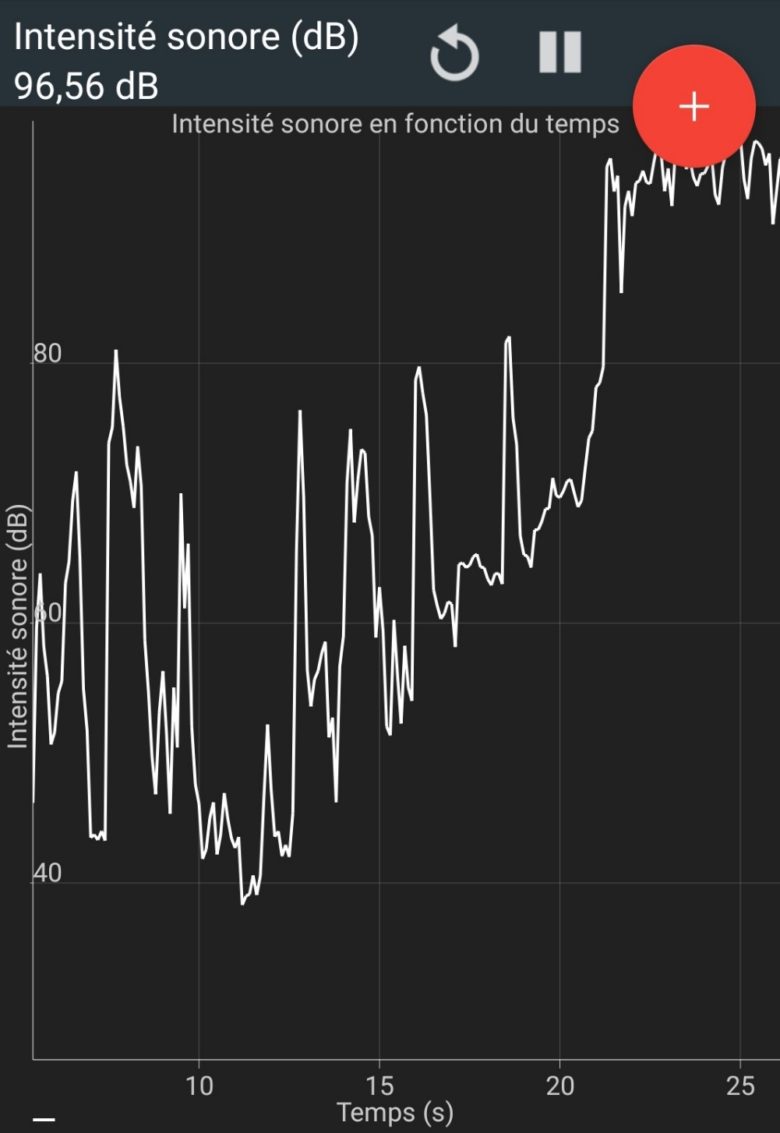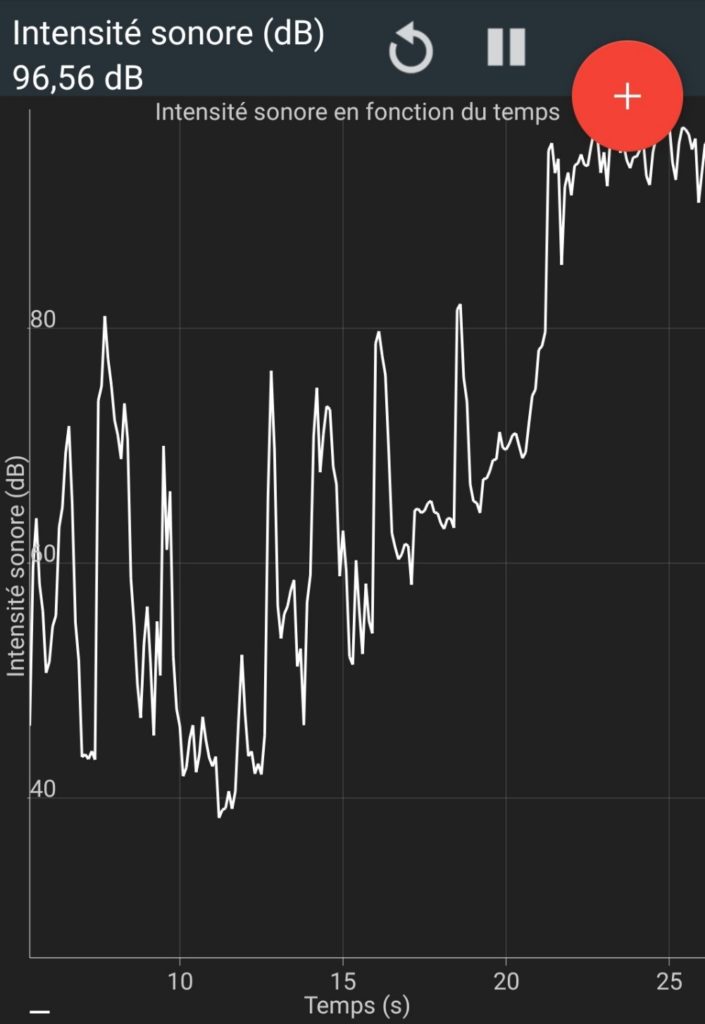 The small LR icon on the presentation of your speaker, in the application, will allow you to choose between stereo, mono left or mono right in order to make speaker sets in the same place. This is what they call the multiroom, not to be confused with the multiroom of Amazon Echo. Indeed, even if the E2 is recognized as a connected device by the application Alexa, it is not an Echo device and cannot be integrated into an Echo speaker group... Too bad and it leads to confusion.
We have not shown you how to use it in bluetooth(4.2) because in principle, nothing new compared to a standard Bluetooth device. For users ofAirPlay, know that the E2 is compatible. But that's not all, it also allows you to play music in DLNA (file sharing for Android system). This is only available if you connected to Wi-Fi of course.
If your GGMM E2 is not in use for 30 minutes without being connected to the mains, it will switch off. It was also observed during our test that even powered on and not used for several hours, it goes into a kind of standby making it impossible to use Alexa without restarting the speaker. And it takes at least a minute before it is operational. That's a shame.
And with Alexa, what does it give? you wonder… As we have seen, it is necessary to press the button to use it but other than that, the requests, the commands and the execution of the routines are exactly the same as via an Echo or the application. But where there is, in our opinion, a big weak point is the fact that the wireless mode is not total in the sense that you cannot connect the GGMM E2 via Wi-Fi data sharing via your phone. It is indeed necessary to connect to a Wi-Fi network using your smartphone, which will be the link between your box network and your GGMM E2. If your phone itself transmits the network you want to use, it is not possible to have it detected in the GGMM application ... It would have been a real big plus in order to be able to use Alexa all over.
And since it is not an Echo, it is not possible to modify through the app Alexa, the Wi-Fi network on which to connect it… Likewise, only one network can be registered. If you want to use it on a second network, you must restart the installation and the same to put it back on the initial network. Note also a significant latency between the request and its taking into account. A white person who often raises the question of the proper understanding of the request ...
Not available
August 12, 2022 23:51 a.m.
32,28€
84,96€
Not available
In conclusion, should we be tempted by this GGMM E2? It depends on what you plan to do with it. If you expected to have the equivalent of an Echo to take everywhere, nomadic in connection by data exchange, this is not for you. If, on the other hand, you are looking for a connected speaker for streaming that also embeds Alexa, movable anywhere in the house or wherever there is Wi-Fi, go for it! The sound is very good, even excellent considering the small size, the autonomy is honest and it is really well done. It can also be a good compromise to a Dot 2 whose sound is far from being loud.
GGMM® E2 Wireless Smart Speaker
42.99€
Most
Excellent sound
Design, pretty and compact
Alexa embedded
The lessers
Using the button "Alexa"sometimes a little tedious
No account of networks via data exchange or favorite network memory
No multiroom with Echos devices
Slow start