Huawei is a brand now famous in France, a little unwittingly it is true, but beyond the problems it encounters with Donal Trump and consequently the use of Android, it does not only manufacture smartphones, far from it. Today is therefore a connected watch, or more precisely a connected activity bracelet that we invite you to discover. Why this one? Quite simply because it is really economical and offers excellent value for money at a very low price. And, best of all, it is able to display the app notifications Alexa.
33,99€
In stock
August 13, 2022 8:52 a.m.
Honor Band 5: a discreet connected watch?
Unboxing
Perfectly packaged, we discover a small box as sober as it is elegant with the name of the product at the top, in this case Honor band 5, and the mention AMOLED display which promises us a screen with shimmering colors and excellent readability. The traditional visual of the product is also found on the packaging.
At the back, we learn a little more about the main features of this Huawei connected bracelet : AMOLED display therefore, possibility of change watch screen, sleep monitor, Huawei TruSeen ™ heart rate monitor, waterproof up to 50 meters and ability to detect attacks, sports instructor, call and message notifications (even fromAlexa), And up to 14 days of battery life on a single charge (theoretical).
Inside, we discover a rather black strap sober and easy to wear. Entirely black with the exception of a double circle materializing the touch button of the watch, it is more pleasing to us than the Xiaomi Mi Band and has a bracelet that could be described as "classic", of which it is possible to change the bracelet.
Equipped with 100mAh battery offering up to 14 days autonomy, Honor Band 5 from Huawei measure 46.5 x 17.5 x 12 mm for 22.1 grams.
Shipping is silica gel bracelet is of excellent quality. Pleasant to the touch and to wear, you will not have to undergo hair pulling, the bracelet sliding as desired without catching the hairs. It may sound fun, but it's pretty enjoyable on a daily basis.

Accessories level, it's simple: one loading dock and micro-USB to USB cable to reload it. No charger, you can use your smartphone or a connected socket with a USB port such as the Koogeek KLSP2 for example. Practical, even if the 16 centimeters of the cord (excluding connectors) seem impractical to us, especially since the dock is equipped with a micro-B USB port and not USB-C. Unfortunate, but it undoubtedly allows more customers to be satisfied.
Let's move on to technical sheet before seeing what this pretty little connected bracelet offers us.
Information
Despite its very small size, the dial measuring 1.72 x 4.3 cm with a thickness of only 1.15 cm, Huawei has equipped its connected watch Honor Band 5 a microprocessor Ambiq Apollo 3 Blue, based on an architecture ARM Cortex-M4F engraved in 40 nm and endowed with Bluetooth 5 BLE as well as a flash memory . Not bad in such a small format, it is good to specify ...
Brand
Honor (Huawei)
Model
Ambiq Apollo 3 Blue processor
Processor
Plastic case, silica gel strap
Materials
Plastic case, silica gel strap
sealing
5 ATM (50 meters)
Dimensions
Dial: 1.15 x 4.3 x 1.72 cm / Strap 1.65 x 11.5 cm
Weight
22.7 g
Honor Band 5: a connected bracelet as easy to wear as it is to use
Quick installation
Like any connected object, the Honor Band 5 connected watch requires a proprietary application: Huawei Health. Huawei customers will probably already find it on their smartphones, for others you will need to download it from your App Store. And maybe even install Huawei Mobile Services which, we must admit, leaves us a little pensive when it comes to the confidentiality of our data. But, come on, we have nothing to hide in defense secrets!
Then let's move on to the association of the bracelet itself… To do this, you just have to click on the top right on the small "+", a classic procedure, then choose "Connected bracelet", and choose « Honor Band 4/5 ″.
The app will then search for the device via Bluetooth. You just have to select to complete the procedure which only takes a few seconds.
A complete application
Now let's see the main menus of Huawei Health and what allows us to do this Honor Band 5 with. If, at first glance, the options seem few directly on the watch, this is far from the case from an application point of view. Huawei has favored simple and intuitive access, which seems to us to be an excellent thing when it comes to a bracelet rather dedicated to sports.
The main menu offers us, at a glance, a statement of the number of steps taken, the number of minutes of running, the distance covered and the number of calories expended.
You will also find quick access to your:
Exercise history: Huawei offers a number
Sleep record : for this, you will have to wear the bracelet at night, you can imagine,
Weight tracking: obviously you will have to enter the data manually, but this allows you to precisely follow your overall shape,
Heart rate monitoring: you can measure your heart rate at any time or opt for continuous monitoring with the possibility of receiving warnings tailored to your personal profile,
Data sharing: this is a very interesting feature if you are already using another "health" application, Huawei Health can share its data with Google Fit ou MyFitnessPal. Other sharing possibilities are to come ...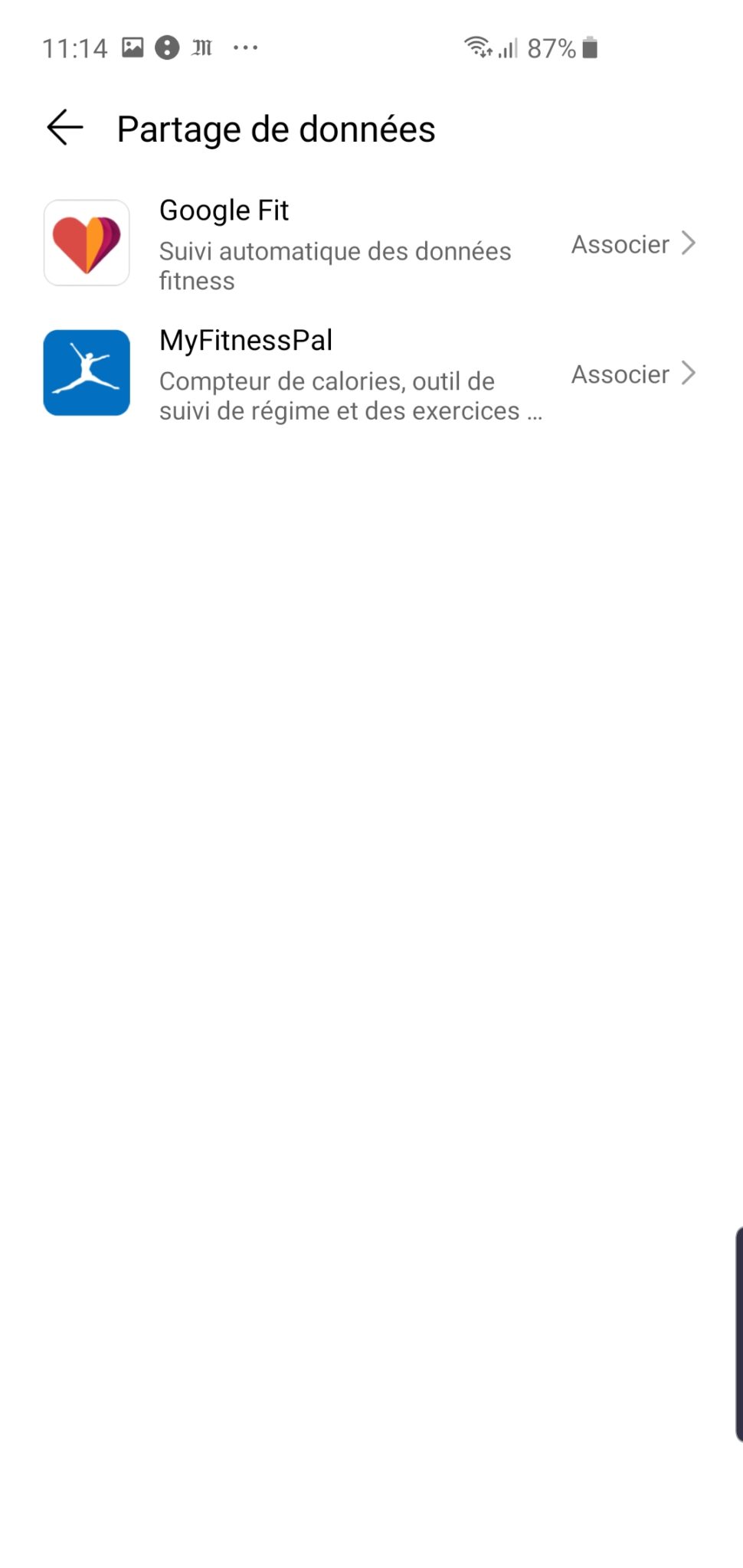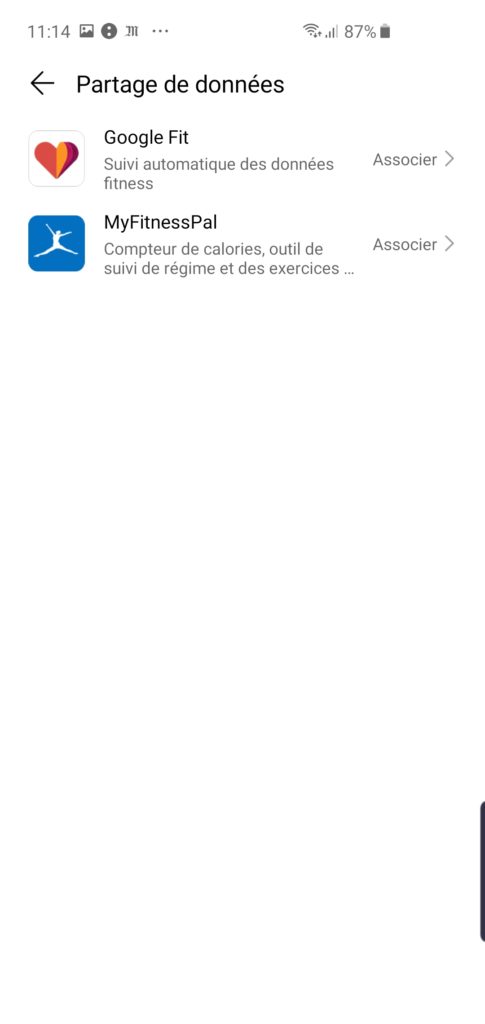 Notifications from other applications:
Le Honor Band 5 allows you to receive notifications from most of your applications, but also to read your SMS, answer your calls, or receive information from the application Alexa. It is very practical and it allows you not to miss anything during your sports practice, the vibrating bracelet if you wish (you can authorize the applications of your choice very simply).
In conclusion, this

Huawei Honor Band 5 connected bracelet

is a really attractive product. For a very small price, since it costs

about 30 € on Amazon. Fr

, you have a small

friendly and efficient connected watch

with a wide choice of options for sports. It is therefore an excellent choice for those who wish to enter the world of connected watches without breaking the bank! Whether or not you have or a smartphone Huawei, Les Alexiens recommend this small connected object more than convincing!
Honor Band 5 by Huawei - Smart watch band on TomTop.com
30.00€
Most
Lightweight and comfortable to wear
Good battery life (7 days with rather heavy use)
Notifications, read messages, call management
Replaceable strap
Super quality / price ratio
The lessers
Few on-screen options, but it's also a strength
Few colors available