After the Konyks Senso opening detector et the Konyks Priska + connected plug, it is high time to tell you about the latest product offered by Konyks in its Starter Kit: the Antalya A70 Wi-Fi bulb. Connected bulbs, you know, they know us… So how is the very first French brand bulb in our selection doing? This is what we will see.
29,60€
In stock
Refurbished from 1
August 14, 2022 4:52 a.m.
Konyks Antalya A70: a light bulb that looks… like a light bulb!
Unpacking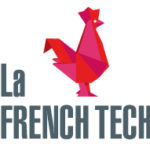 Konyks are used to it and the packaging of the Antalya A70 Wi-Fi LED bulb is no exception: it is neat and perfectly informed. We gladly find the color code of the brand with a unified design that allows you to identify at a glance the belonging of this Antalya A70 to the range of the French brand Konyks.
Cocorico, the rooster, symbol of our beautiful country and of French Tech is once again very present on the front of the packaging, accompanied by the logos ofAmazon Alexa and the Google Assistant. At the back, we also find here a very complete technical sheet of the product.
The characteristics of this bulb are as follows:
RGB LED with 16 millions of colors,
Screw socket type E27,
Intensity 1050 lumens (10W),
220 ° illumination angle
Wi-Fi 802.11 b / g / n / 2.4 GHz,
Diameter 70 mm / height 133 mm.

Design
If you've followed correctly, you won't be surprised to learn that this bulb looks… like a light bulb! And I must say that it is rather pleasant and pleasant to have in hand - then on the ceiling - a Wi-Fi LED bulb that has a traditional form, ie. an incandescent bulb shape. The Konyks Antalya has indeed the classic format of an E27 filament bulb as we have known for so long. Its shape is that of a bulb with a diameter of 70 mm for a height of 133 mm. An interesting format if your bulb is visible, as is the case on a ceiling light for example. It is rather massive, although light, and therefore will not look ridiculous. Its white color also allows it to go completely unnoticed.
Installation
The installation is done in a few minutes, the time to climb on the stepladder, to screw the bulb, and to launch the Konyks application on your phone. You can, if necessary, refer to our article on the Konyks Senso detector or even the Konyks Priska + connected plug : it's exactly the same procedure. Better yet, if you have already entered your Wi-Fi in the application, the installation will be done in the blink of an eye without you having to re-enter the famous code. In short, you will understand, the installation is very easy.
Warm and powerful white light
Once installed, we just have to discover the functionalities of this smart bulb...
Powerful
The Konyks Antalya A70 clearly stands out from its competitors by its power. To be honest, I even believe that it is the one that provides the most light intensity of all those that we had the opportunity to test here. Displayed 1050 lumens (10W), its power is obvious as soon as it is switched on, and the least we can say is that it is appreciable on a daily basis. As I write these words, it has also taken place in my office where I appreciate having effective lighting. In addition, its lighting angle of 220 °, much wider than that of many of its competitors, also provides undeniable comfort reducing the "spot" effect that we often encounter with connected bulbs. It is therefore a bulb which will also be perfect for a lamp with shade since it offers a homogeneous distribution of lighting over 220 °.
Hot
Here too, the Konyks Antalya knows how to differentiate itself by offering a warm white. Once again, we inevitably think of our old incandescent bulbs because its light is warm and not bluish cold as is often the case with LED bulbs. The only criticism we could make is perhaps not being able to play with this heat from the Konyks application. Perhaps this is due to a simple adjustment. We hope in any case that it will be possible to do so in the future.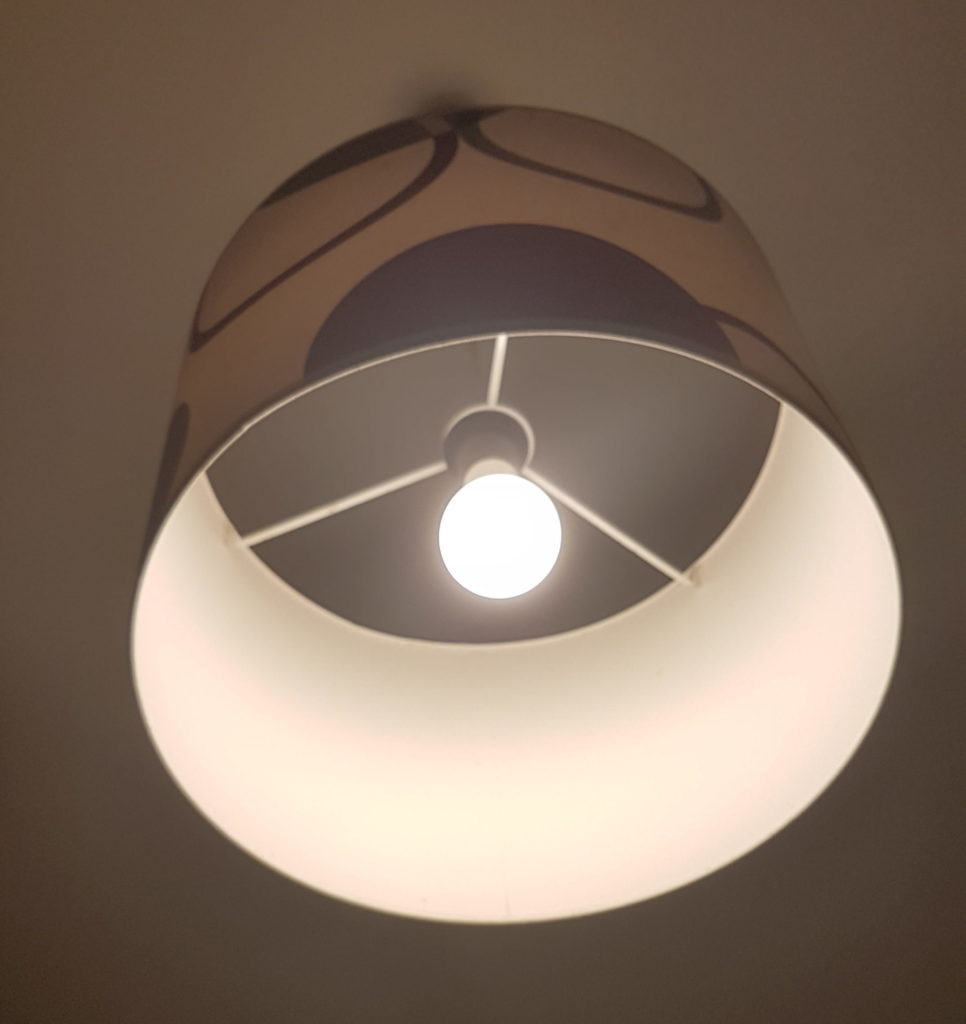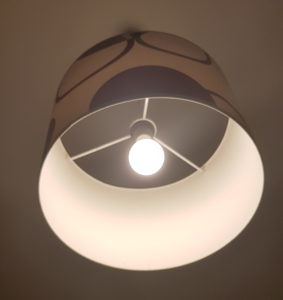 Colorful
Like many connected LED bulbs, you can also play with the light spectrum and choose from 16 millions of colors. Once again, we didn't find the time to test them all. It's unfortunate, we grant you that, but take our word for it if we tell you that there are many and more than enough to have fun. You will also find a certain number of scenes: "night", "reading", "party", "leisure", "soft", "rainbow", "shining" or even "magnificent". You can add a time schedule in the Konyks app.
The only complaint we could make with this bulb concerns the colors: we find it a certain lack of power at this level. It is particularly obvious when you switch from white light to color, but basically it is not very annoying, because we generally use above all the famous white light which here is particularly powerful and endowed with a beautiful heat. Color is a plus, but also a kind of gadget that we often have a lot of fun with at the start, then a lot months over time.
In conclusion, Konyks offers us once again an excellent product: a 10W Wi-Fi LED bulb at a reasonable price which offers a beautiful light intensity of 1050 lumens. It's rare enough to underline it once again!
29,60€
In stock
Refurbished from 1
August 14, 2022 4:52 a.m.
KONYKS Antalya A70 - Wi-Fi LED bulb
24.90€