At the start of the week, we continue to tell you about Konyks, the French brand whose "Starter Kit" we are currently testing, a perfect starter kit to start in the world of the connected home. After successfully testing the Konyks Senso opening detector, let's go to connected plug Priska + which particularly appealed to us, because in addition to being connected, she is truly intelligent ...
I can already hear you say to me: "but, all connected plugs are smart". Well, yes and no. Yes, the fact that it is connected will generally allow it to be used with artificial intelligence. But, can we really speak of intelligence when it only offers a simple on / off functionality? Are we not entitled to expect a little more than one " smart plug "?
Konyks Priska +: a controlled plug
If you are one of our devotees, you know we adore test the connected sockets. But how can this Konyks Priska + differ from those already presented?
Careful packaging
To begin with, it stands out from its Chinese competitors by its packaging. As for the Senso opening detector, we have to do with a clean and neat packaging which perfectly highlights the product, its compatibility with Amazon Alexa and Google Assistant, but also the belonging of its brand to the label La French Tech. You will also find ideas for scenarios to create as well as the technical characteristics of the device.
The French Tech label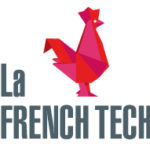 You may have understood it, we are fervent supporters of La French Tech, a label created by the State which designates all those who work in or for French start-ups in France or abroad. Entrepreneurs in the first place, but also investors, engineers, designers, developers ... Basically, all those who are committed to the growth of start-ups, their international influence on the other hand, and therefore for the economy. from France.
As Konyks told us recently, if the production is beautiful and very Chinese as for almost all consumer electronics products, the French company establishes for each of its products a rigorous specification, carries out regular factory audits and performs quality controls after manufacture, but also upon receipt of the merchandise. In the end, a significant part of the added value of each product therefore remains in France and contributes to our economy. A point that we thought was important to clarify and which explains our enthusiasm for this brand, because buying French is important and not so easy when we talk about connected objects.
Design, features and installation
Dressed all in white, the Konyks Priska + is rather discreet and its shapes are harmonious. The plastic is undeniably qualitative and the whole exudes solidity. Relatively large due to the on-board electronics, as is the case for most of the connected sockets, it measures 55.5 x 78 x 101 mm. Completely reasonable dimensions. There is a green light which indicates that the socket is well connected to the mains, as well as a physical button allowing you to turn it on or off manually. Practical if your box lets you go: you can use it even without Wi-Fi!
Obviously, this controlled socket is to French standards and is connected to the earth via a plug - phew, not the SchuKo system which frightens the French so (wrongly). It supports a more than comfortable maximum power of 3680W and an amperage of 16A maximum. High values, many offering only 2000W or less, which will allow you to connect virtually any household appliance without the slightest worry. And that's good, because you may have to move it to find out more about your different devices ...
Finally, be aware that this socket requires an internet connection with a 2.4GHz Wi-Fi wireless network and accepts the 802.11 b / g / n standards to be controlled via the Konyks application that you could find on the Google Play Store. for android users orApple AppStore for apple addicts.
As for the installation, nothing could be simpler, you just have to launch the Konyks application, then click on the top right on the little "+" to add a device. Then, logically select "Electrical outlets", enter your Wi-Fi key and wait a few seconds for your Priska + to be detected. Installation is as quick as it is easy, so we won't dwell on it more than we should and invite you to take a look. our installation tutorial for Smart Life if necessary. It is exactly the same procedure.
Konyks Priska +: a truly smart socket
In addition to the traditional on and off modes, the Konyks Priska + socket is beautiful and very intelligent since it allows you to precisely measure your electricity consumption. That's a good idea, isn't it? Which may also make you want to put it everywhere or take it for a walk around the house to see which devices consume the most. In writing, we love it and that's what clearly differentiates this take from those we've had the opportunity to test so far. It should also be a more widespread function, because yes, it can indeed lead you to save energy.
Save energy
But how can this outlet lead you to save energy? Quite simply by making you aware of the consumption of your devices. It's silly, but it works. And it can even become a game: try to consume as little as possible. To be honest, this is a bit of what we have been trying to do in recent days since the arrival of this controlled AND smart plug!
To access the data, all you need to do is open your Konyks app, go to Konyks Priska Plus, then Statistics.
You will also find the more usual programming and timer functions. Finally, you can share the use of the outlet with a loved one to allow them to control it in turn.
Here's a quick feature video if you're a little confused:
Control your catch with Alexa
Like all the brand's products, the Priska + plug is obviously compatible with Amazon Alexa thanks to the Konyks skill. It is also with Google Assistant for those who are still hesitant to throw away their Google Home. Once your plug is installed, Alexa should in theory detect it on its own. This is what has happened to us every time. If this is not the case, go to your application Alexa and in "Connected home", start a search for new devices. You should quickly see a new device appear there which, you will be amazed, should be called "Konyks Priska Plus". It is not more complicated than that!
In conclusion, you will understand, we were totally won over by this connected and smart socket. We therefore give it the excellent score of 9.2 / 10 which sees it take the lead in our ranking.
Available on the Apynov site, the Konyks Priska + outlet has a reasonable price of € 29.89 which will allow you to install it everywhere without spending too much money.
Most
Electricity consumption measurement
Very easy to install
Modern and sober design
Very good value for money
French Tech label
The lessers
A bit bulky like most of its competitors
No return of consumption in Alexa