Let's continue our exploration of the world of connected objects with a product, certainly basic, but which is all the rage at Les Alexiens: the connected socket. Today is on Koogeek that we have set our sights. Why? Because it is a brand that we find regularly in flash sales on Amazon. Fr. A brand that comes to us once again from China and which in fact belongs to a heavyweight in Asian e-commerce: TomTop.
So thatAmazon has not yet ventured into the world of small connected objects, the Koogeek brand offers a number of interesting products of small connected electronics, and in particular opening sensors, smart bulbs, wall switches, and of course connected sockets. And this is one of their flagship product, the socket KOOGEEK KLSP1 that we will find out today.
KOOGEEK KLSP1: a rather discreet connected plug
Unboxing
Koogeek sockets are presented in a white cardboard packaging with a satin feel that is both sober and elegant. The plug is presented in picture and some inscriptions inform us that it is indeed a connected model, which is more compatible with Amazon Alexa and Google Assistant whose logos are affixed. On the sides, we find on the one hand a photo of the device and the mentions CE et RoHS, and on the other hand the technical sheet of the connected socket KOOGEEK KLSP1. At the back, finally, take place the legal notices of the manufacturer, in this case the company Shenzhen TomTop Technology Co,Ltd. It is therefore a trademark belonging to TomTop.com online sales site, an e-commerce site well known in Asia but a little less here, which markets its catalog itself and does not use a marketplace. But let's get back to our sheep ...
When opening, we discover an all-white outlet with the brand name Koogeek measuring 80 mm x 67 mm x 54 mm not inserted. A rather classic size, but not super compact either. The finishes are really good and the plastic is visibly of high quality. The socket has a on / off button at its peak at very discreet red LED backlighting, which will not make it at all embarrassing in a room for example, it illuminates just what is necessary to indicate its working state and remaining off if necessary.
Finally, a notice accompanies, as always, our connected object. This teaches us that we will have to use the Koogeek Life app to proceed with the installation. It's noted, but before we find out, let's take a closer look at the Koogeek KLSP1 data sheet.
Technical specifications
Brand
KOOGEEK
Model
KLSP1
Input voltage
AC 100-240V
Wi-Fi band
2.4 GHz
Nominal current
16A
Max power
2300W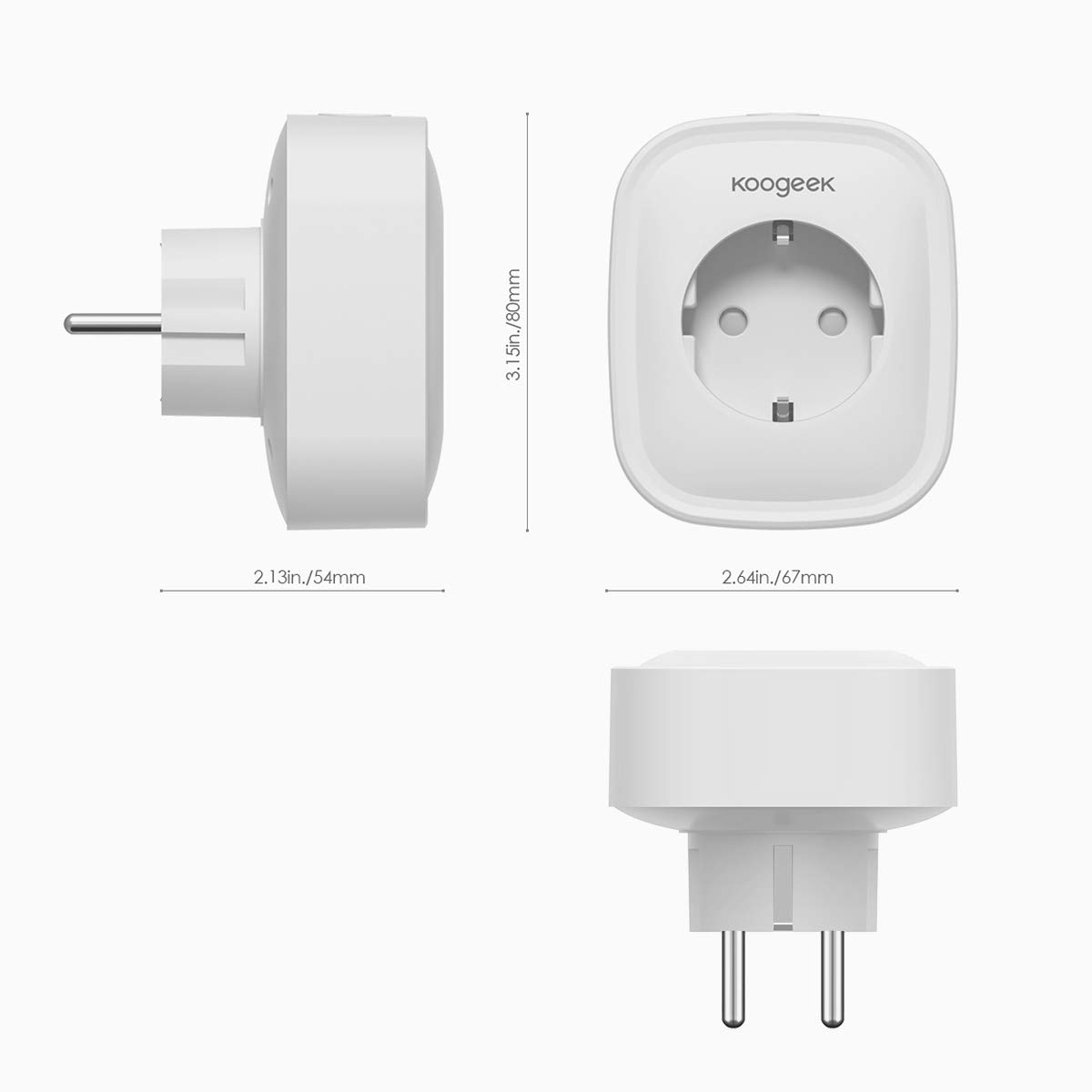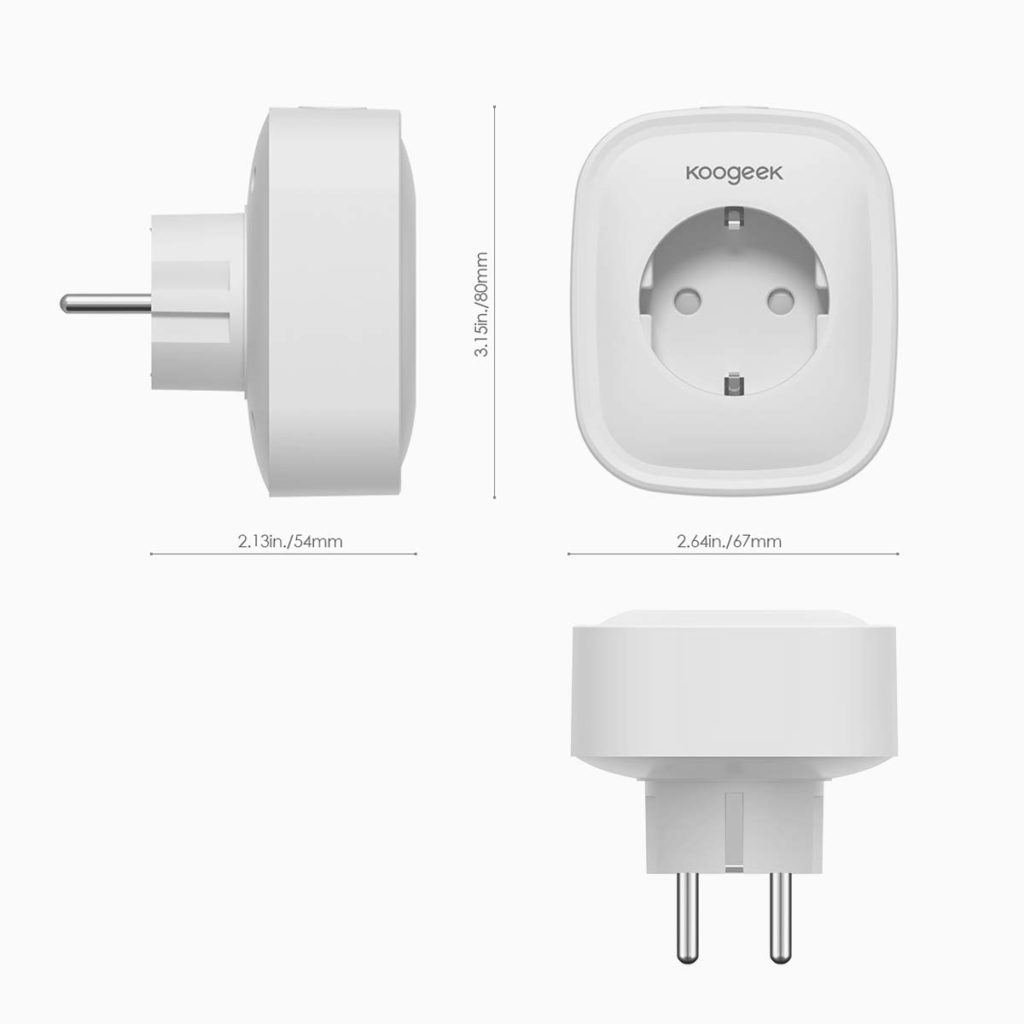 KOOGEEK KLSP1: a compatible application Amazon Alexa
Koogeek Life or Smart Life
For the installation of our connected socket, we will turn to the Koogeek Life app, which you can find on the Play Store or on theApple App Store.
Koogeek Life, does it remind you of anything? But if, of course, with the famous Swiss Army knife we ​​have stopped talking to you about: Smart Life. Good news for those with plenty ofTuya compatible connected objects, it is actually the same application, as is often the case. You will therefore be able to combine your catches without difficulty Koggeek KLSP1 to your account Smart Life. Useful if you do not want to use 36 different applications and prefer to group everything under one.
Best of all, you can therefore rely entirely on our Tuya installation tutorial / Smart Life and we don't need to explain the procedure to you again!
As usual, all you need to do is connect your smartphone to your 2.4 GHz Wi-Fi and the procedure takes place without difficulty in less than a minute. Here again, this is the power of Tuya technology.
And here is the control interface of the Koogeek KLSP1 connected socket, with a little surprise that we had not previously been aware of: this socket provides monitoring of power consumption! Awesome!
A compatible socket Alexa et Amazon Echo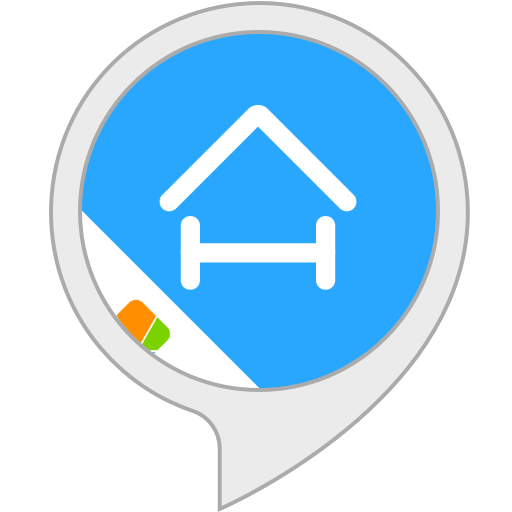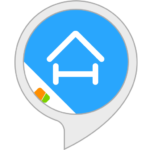 Obviously, who says Tuya technology SmartSays compatibility with our dear voice assistant Alexa. If you choose to use the Koogeek Life app, you will also find a dedicated skill: Koogeek Smart Home.
Like all compatible sockets, the latter will go up in your application Alexa in Appareils and Taken. Moreover, no need to launch a detection, the operation is done alone as with most devices compatible with the assistant ofAmazon.
In terms of functionality, we are on the very classic, which is not surprising given thata connected socket is just a switch. Having voice feedback on energy consumption, or being able to rely on it in routines would be a really nice plus, but Amazon does not yet offer this possibility.
Regarding the routines, you can choose to perform them in the Koogeek Life app and find them as scenes in Alexa, or do everything from there, which is the option generally chosen by many Alexians.
In conclusion,
Koogeek KLSP1
is a
qualitative connected socket
with impeccable finishes. Its brilliant white and the discretion of its LED make it a device as discreet as it is efficient and we have no particular complaints to make except, perhaps, its
size a little large
although it is thin and does not come out very much when plugged into a wall outlet. We especially appreciated the possibility of
monitoring of electricity consumption
of our devices, a plus in high demand by Alexians and not so common. Marketed
around 20 €
, you can often find it around
10 € in flash sale on the TomTop.com site
. Note that a version with two additional US plugs is also available at the rather attractive price of
17.99 € or 29.99 € the pack of two on Amazon. Fr
.
Most
Ease of installation
Possibility to use Smart Life / Tuya Smart
Monitoring of electricity consumption
Compatibility Alexa
The lessers
A little bulky grip
No USB socket on the tested model (available on Amazon.fr with 2 x USB)